Post by Zenpo on Sept 3, 2021 0:29:36 GMT -6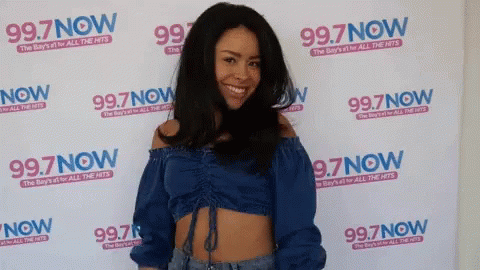 Isabela Moner vs Cierra Ramirez II
(Global Boxing Syndicate vs Latina Knockouts)
Results: Lookout! Story: Zenpo
Before: "Last time we fought, it was only my second match in the FCBA and it didn't end too well for me. She laid me out pretty bad… I don't remember much of that fight, but I do remember feeling completely embarrassed. I almost quit this whole boxing thing to be honest … But thanks to my trainers, stablemates, and manager I came back stronger than ever. I went against all odds and even ended fighting for the belt in my 10th fight. So tonight I challenge Isabela to a rematch because she isn't fighting the same girl she knocked out last year. Tonight I'll show her what Cierra Ramirez is all about!" Cierra slams her fist on the conference table as she hypes up the crowd. Meanwhile Isabela rolls her eyes and lets out a mocking laugh. "They really scrambled your brain in those last two fights didn't they? Wtf is this? A Disney movie? This is real life Cierra. I'm better than you in literally every way. I'm better looking, a better actress, better singer, better boxer etc… etc… etc! I knocked you the f*ck out last time and today won't be any different. This time I'll make sure you quit for good and go back to whatever it is that you do!" The tension is high between both women as they faceoff. Security is told to be as close as possible to avoid any altercation between the young Latinas.
Fight night is finally upon us and the sold out crowd can't wait to see the fighters walk in. Cierra comes out first, calm as always, raising her red gloves in the air to get the crowd going. She's wearing a red bikini top with a white bottom, catching her eccentric curves just perfectly. She comes tonight to exact revenge on the woman who gave her, her first loss in her career. On the other hand is the confident Isabela, she struts into the boxing ring with various boos from Cierra's fans. She simply smiles and removes her robe so we can see her fit body dressed in an all black bikini set with white gloves. She is ready to end this grudge between them and settle it once and for all who is the better Latina Flyweight! Both ladies are now in their respective corners, ready to battle it out in ten rounds in the Flyweight division!
Round 1: Both latinas bouncing on their toes, circling around the ring to find the openings. Cierra strikes first, sticking to her sharp jab, followed by a firm hook to the body. Isabela tries to swing back and ends up hitting air, and in return, Ramirez jabs and hooks to the nose. Isabela is already bleeding from her right nostril, it seems she is unable to find an answer to Cierra's barrages. Even though they both have similar fighting styles, Cierra seems to be on a different level tonight as she closes Merced into the corner. Beautiful combinations from the young Mexican, inch perfect punches catching Isabela on the body. No answer yet, except for random swings that Ramirez easily blocks. Cierra definitely came to prove a point tonight, taking the round by a wide margin.
Round 2: Cierra may have one the first battle but we know Isabela can go the distance with the best of them, so she must be extra careful on how she proceeds with the rest of the fight. UFFF! Huge uppercut from Isabela that penetrates straight into Cierra's midsection and she seems to hurt badly! She holds her guard low as she retreats only to meet with ropes. Merced on the attack, wanting to end this as early as possible. BOOM, a wicked counter hook lands on the button from Cierra that stops Isabela on her tracks. Big exchanges from both women here in the third minute of the round. They bang it out in the center of the ring in typical Latina fashion making it difficult for the judges to score this epic round. One last exchange ends with Cierra's knees buckling as she gets clipped on the chin in the very last second of the round! And with that, Isabela takes the round in a very close battle.
Round 3: Each fighter has one round each to their name, but for right now the tide is on Isabela's side. She comes out of her corner eagerly to fight. Confidence is in her side right now after she hurt Cierra in the last round. Merced with solid jabs, taking her time to set up a combo. Two jabs on Cierra's forehead create the distance she was looking for and she swings for the chin, Cierra weaves and lands a crucial counter jab that has Isabela off balance. A quick right cross to the midsection and Isabela's whole demeanor changes. She looks panicked as she retreats with her guard covering her body. Cierra closes in just as Isabela's back touches the ropes. Huge shots coming from everywhere, hooks landing on Isabela's sides. Things are looking bad for the GBS flyweight, but luckily the bell rings saving her from more bodily punishment. Cierra knows it was a wasted opportunity, visibly shaking her head as she walks back into her corner.
Round 4: The Latinas are very hesitant at the start of this fourth round. They have both hurt each other very seriously and they seem to respect their punching power. They have both been known to knock other fighters out with a single punch despite being two of the smallest flyweights in the division. Despite all of this, Isabela looks to be the fighter with more technique. Her footwork is on point right now, going in and out, delivering 2 to 3 jabs and weaving out just before Cierra launches her punches. Isabela is making her miss pretty bad right now and makes her pay with a good 3 punch combo to the head. Nothing too powerful at the moment, but enough to keep scoring points for Isabela. This continues for the rest of the round and when the bell rings, Isabela raises her glove in the air letting everyone know who dominated that round.
Round 5: Stamina doesn't seem to be a factor with both women tonight. They both posted many videos on their respective social media depicting the enormous amount of training they had for this fight. Both prepared to come out on top tonight. Once again they are tied tonight with both taking two rounds each. Cierra lays the tempo of the fight this time around. Huge power shots from the Mexican that are landing on pure gloves. Isabela is blocking all of the shots that Cierra throws at her. But Cierra doesn't let off the pedal and continues throwing punches until eventually she breaks Isabela's guard and gets inside. Huge uppercut sprays sweat off of Isabela's head but the Peruvian doesn't go down. She quickly gets her hands up to cover up. Incredible gas tank on Cierra who doesn't stop throwing punches, but unfortunately not very much are landing or catching Isabela cleanly enough to hurt her. The round ends and the judges give it to Cierra simply for being the aggressor in the round.
Round 6: The last round took a toll on Cierra as she was breathing pretty heavily at the start of the round. It looks like her strategy was to knock Isabela out in the fifth round but she failed, and it is now backfiring on her. Her guard is low and her footwork looks to be all over the place. Isabela can smell it… this is her chance to end the fight. The animal within her is unleashed and she is all over Cierra, pounding away at her head. Cierra's trainer screaming at her to keep her guard up but her fighter simply isn't responding to her directions. Three minutes still to go, can Cierra survive until the end of the round. Isabela has her mind set though, she pushes Cierra onto the corner and decides this is where she is going to finish her off. Isabela takes calculated punches, each landing in Cierra's face. Power punches nonetheless, but she simply doesn't go down. We know her jaw has been proven against some of the best fighters in the world but how long can she take this punishment? Isabela fakes an overhand right, Cierra puts her guard up, and within the blink of an eye Isabela digs a left uppercut into her solar plexus. Cierra grunts loudly as her mouth piece falls right out of her mouth. Isabela steps aside as Cierra pitches straight forward landing on her knees and then her head. HUGE KNOCKDOWN FOR ISABELA! Cierra has her eyes closed shut in pain and both of her arms clutching her midsection. The ref points Isabela to her corner and doesn't hesitate to start counting! Count of 5 and Cierra punches the canvas out of straight pain! Can she make it up before the 10 count?? She gets to her knees at 7, and miraculously gets up at the count of 9!! How in the hell did she get up from that?? But never mind all of that, Isabela is furious and Cierra is still hurt. The young Peruvian launches bomb after bomb but nothing is really hitting. Cierra bouncing from rope to rope trying to escape the onslaught and avoid getting hit again. The bell rings and Isabela screams in disappointment. She looks at Cierra and yells, "Stop running b*tch! You got lucky this round, but next round you're f*cking done I promise!!"
Round 7: Cierra's lips parted, her nose bleeding and her midsection was very much destroyed at this point in the fight. Isabela with the same energy, knowing she has to end this fight in this round, goes at it again. Big right hand snaps Cierra's head back followed by a hook to the chin and she starts wobbling in place. The ref gets close just in case he has to save her from getting unnecessary damage. The crowd getting off of their chairs, everyone knows a knockout is on the way. Isabela sets her up with a body punch that folds Cierra in half, she clenches her midsection as walks backwards in pain. Cierra's chin is out, inviting Isabela to end her misery and send her to sleep. Isabela cocks her hand back and BOOOOOM! FROM OUT OF NOWHERE CIERRA THROWS A WILD PUNCH THAT HITS ISABELA RIGHT ON THE JAW AND ISABELA JACKKNIFES FORWARD AT THE WAIST. ADD ONE MORE UPPERCUT TO THE MIX AND SHE FALLS STRAIGHT ONTO HER BACK!! KNOCKDOWN FOR CIERA!! Cierra basically cries in pain as she runs to her corner with one glove on her belly and the other on her knee supporting her weight. Meanwhile Isabela is stiff as a board, her legs locked stiff, her eyes are partially rolled back and her right arm is rigidly hovering in the air. The ref almost immediately waves off the fight and calls in the medics all while removing her mouthpiece. BRUTAL KO IN THE 7TH ROUND FOR CIERRA RAMIREZ!
After: Cierra falls to the floor as her legs give out. She won the fight but her body definitely took a toll. What a crazy ending to this bout. Everyone would've bet their house that Isabela was going to win this at the start of the 7th round and now she's out cold on the canvas with various medics around her trying to wake her up. "I would feel bad for knocking her out this way but she completely deserved it. I always try to respect my opponents but honestly f*ck this b*tch! I'm not going to sit here and lie to everyone and say that this was an easy fight because it wasn't. She put me through hell, and… well… that could've been me unconscious on the canvas right now. It's tied one to one at the moment and I would like to run it back one more time in the future to really settle this but that's up to her. She can make up her mind after she wakes up and watches how she got knocked the f*ck out by me. Let's see if she still wants to fight me after that!" We witnessed an absolute war tonight with Cierra coming out on top by the skin of her teeth. Luckily for us it seems this isn't the last of these two in the ring.