Post by girlsfriday on Apr 9, 2021 2:09:29 GMT -6
Team USA - Shailene Woodley:
VS
Team Rest of the World - Priyanka Chopra: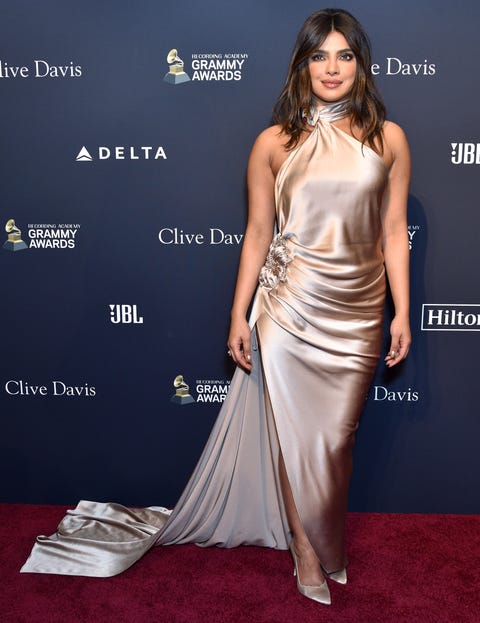 Tale of the Tape:Shailene Woodley:
Age: 29
Height: 5'8
8-9 (8KOs)
Vs
Priyanka Chopra:
Age: 38
Height: 5'6 ½
18-16 (18KOs)
(Free Agent vs Hawkeye International Sports Consortium)(Written by Girls Friday/Results by Lookout!)Intro:
After the first bout of the night Team USA has started on the right foot to getting back the International Cup, can Shailene Woodley continue that momentum now? Priyanka "Big Choppy" Chopra will have something to say about that.
Physically Shailene should have the advantage on paper with her height, youth over Priyanka and she comes in a few pounds heavier then the Indian beauty, but Priyanka has the fought a lot more then Woodley has over the last twelve months, will ring rust be a factor?
Before this bout both women were asked to give a video of their thoughts at their teams gym, Shailene came into her teams media room at the Front Street Gym wearing a black blouse and jeans, smiling as she sat on the hot seat.
"God to think it's been nearly a year since I fought, as they say where does the time fly, I am so used to fighting that it has been a little rough being ignored, though I haven't got as many aches as I did so no worries on my fitness coming into this" Shailene says as she looks in a relaxed mood for representing her country.
Her smile disappears a little as she talks about her opponent, telling the camera "now to Priyanka, I'll admit she has done very well for herself at a top stable, I respect that but I don't see her being able to handle what I bring to the table, she isn't as good technically, not in my league for strength, so I hope she doesn't hate me too much when I put her down, this is about proving myself on the world stage as well as for stables" nodding to the camera before she stands up to leave the room.
Priyanka meanwhile heads into her own teams media room wearing a white hoodie and denim jeans, still looking stunning even as she is dressed down for once, a serious look on her face as clearly she is all business for this event.
"So I get to fight Shailene, I have watched so many of her movies that it never dawned on me that we'd fight up fighting, listening to all the pundits tell me that I am the underdog is bugging me, I'll give Shailene that she is good in the ring but unlike her acting she has never screamed great to me" says Priyanka as she nods to herself, putting her hands on her legs as she looks to be thinking how to word her thoughts without being too rude.
"In the ring everyone knows I can box, I can brawl, I can do it all, so for me to be the underdog puzzles me greatly, especially that I was deemed good enough for this team, so it's time I remind everyone why I am one of the best in the world at this weight, maybe me and Shailene can discuss our acting work later that night but in the ring you are going to find out where I got my nickname from honey as I chop you down to size" Priyanka finishes her speech, strutting off out the room.
Fight night in the Alamodome in Houston, first through the curtain comes Shailene with her teams coach Neve Campbell, who is rubbing her fighters shoulders as she is behind her, keeping her fighter loose as they get loud cheers from the crowd.
Getting into the ring, Shailene is wearing her teams colours of a red sports bra, boots and gloves, stars and stripes pattern trunks, her hair is tied into a short ponytail as she warms up in her corner, looking all business tonight as the importance of a win isn't lost on her.
Priyanka now comes out with her teams coach Nicole Kidman beside her, both are looking serious as they need to stop their rivals going two and zero, there's a mix of boos with cheers, Priyanka ignoring it as her eyes are firmly on the ring.
Stepping through the ropes into her corner, Chopra is wearing a navy blue sports bra, boots and gloves, while she has Indian flag pattern trunks on, her hair is braided, she bangs her gloves together as she paces side to side.
Waved to the center of the ring by the referee, both women stare coldly at one another, shaking their arms to keep them loose as the referee goes through their instructions, the crowd watching intently at this face off in awe of these two beautiful women.
They bump their gloves respectfully into their opponent's gloves with a nod, returning to their corners, both nod that they are ready as their fists are raised, the bell rings to start 10 rounds of bantamweight action.
Round 1:
Kicking off behind their jabs, Shailene is looking to keep Priyanka back at range judging how she is taking a step back when Priyanka hints at coming forwards, the Indian actress looking for a way to close that distance judging by her movements.
When Priyanka throws a double jab into the abs of her opponent, she takes a cuffing right punch across the top of her head, Shailene moves towards the ropes as Priyanka steps up to her, a straight slamming into the forehead of Chopra to knock her head back allows Shailene to move away from the ropes.
After an evenly fought start to the rope, when Priyanka tries to close the distance this time, she is met with a left cross to her cheek, then a straight that lands between her eyes to knock her back a step.
Woodley switches to attack now as she drives back her opponent with several headhunting straight punches, Priyanka needing to cover up as she finds herself under a firm assault, throwing single punches out as she looks for a way back at her bigger opponent.
As the bell rings it is a good finish for Shailene, who gets a nod from Neve as she sits down, Priyanka meanwhile thuds her gloves together as she wouldn't make a great poker player, Nicole telling her to keep relaxed as it is only round one, nothing to worry about.
Round 2:
Coming out her corner with more venom behind her punches, Priyanka starts to get into the grill of Shailene, digging some short hooks to the body that has the American hissing out before she can shove back Chopra.
Drilling a one-two combo into the face of Priyanka, Shailene starts to reestablish the gap she wants, forcing Priyanka to fight her on the outside as jabs thud into the fighters cheeks and some into abs, Shailene landing the more cleaner punches in these exchanges.
Past half way in the round, Chopra feints with her right before swinging an overhand left that smacks Shailene into her jaw, that opens up the younger actress to more pounding punches to the body, ending up crowded onto the ropes as Nicole smiles.
Pushing back her opponent, Shailene is being forced into heated exchanges in close, Priyanka landing some nasty shots around the guard of Woodley to turn her head, switching up to the body when she has Shailene stuck in a neutral corner in the final moments, the bell rings with Shailene gritting her mouthpiece not to swear by the looks of it, much stronger round for Chopra there.
Round 3:
Realising she can't simply keep Priyanka at the end of a jab all night, Shailene starts to throw more combos, slamming a jab/straight/left cross combo into the face of her opponent to a roar from the crowd.
Guarding herself more tightly, Priyanka is finding it hard to close the gap as she wants, Shailene having more freedom to slam her punches through her mitts into her face, knocking back the older woman near the ropes as she takes control of the middle of the ring.
Till Chopra ducks under a straight to hammer in an uppercut to the body, Shailene hisses out before she takes two left hooks to the body, now it's Priyanka's turn to beat back the American into a corner, where she gets clinched.
Referee breaks them up with Woodley slamming in a double jab to knock back the head of the Indian actress, find moments of the round seeing Shailene keeping Priyanka at arms length up till the round ends, Neve looking happy enough with her fighters work so far.
Round 4:
Boxing around the ring as Priyanka tries to close the gap sooner, there's a little swelling around her right eye as Shailene is landing crisp jabs, even doubling it up to keep Priyanka where she wants her.
Deflecting the jab aside so she can step inside, Priyanka lands a right into the solar plexus of Shailene, that makes the American grunt out before a left hook slams across her jaw to knock her onto her heels.
Using her left forearm to nudge back Shailene into a corner, Priyanka is trying to live up to her nickname with chopping hooks to the body, Shailene is groaning out till she can hold onto Chopra, getting the referee involved to break them up.
Shailene is able to get her jab working again for another few moments, with Priyanka dipping under it to land an overhand right to the jaw of her opponent, turning the head of Woodley as she drives the younger woman into the ropes again, mauling the body of Shailene till the bell rings.
Understandably Neve isn't too impressed with Shailene, telling her she has to be more forceful with that jab, she isn't using her extra height to step into her punch, across the ring Priyanka is getting told by Nicole to keep the pressure on her opponent.
Round 5:
Priyanka starts off well with straight punches digging into the abs of Shailene, who is gritting her mouthpiece not to grunt out as much, landing clipping punches across the top of Chopra's head.
A shove to Priyanka gives Shailene her room to work, stepping in as told by Neve with a jab into the nose of Priyanka, pressing back the Indian fighter across the ring as she follows up with a one-two combo.
There's a little blood trickling from the nose of Chopra, Shailene targeting the nose, making Priyanka tighten her guard up, Shailene starting to control again as she presses her opponent around the ring, being the aggressor as she isn't just sticking and moving.
Less then a minute to go and Priyanka slips to the inside to hammer in two short lefts to the body, getting clipped to the side of her head by left cross punches, both women exchanging in close as Priyanka isn't going to go away so easily.
When the bell rings to end the round, both women return to their corners looking more banged up, Shailene has some redness around her body, the blood from Priyanka's nose is running down to her boobs, Nicole cleaning her nose up as she patches her up.
Round 6:
Looking to keep that control by stepping in with her punches, Shailene catching Priyanka to her head with several good clean punches, not landing with all of them as Priyanka deflects the other ones.
Ducking under a straight as Woodley steps in, Priyanka lands a short right into the solar plexus of her opponent, that looks to have winded Shailene as a left hook then cracks her to the jaw to turn her head.
Suddenly Shailene is looking vulnerable as Priyanka bullies her around the outside of the ring, targeting that body as Shailene tries to land with any real power, that seems to be gone as she is being pushed around.
Maybe the ring rust is being shown now by Shailene or Priyanka just landed a pin point punch, but Shailene is needing to hang onto Priyanka, both sweating but Shailene is breathing harder of the two.
At the bell it is a clearly dominant round for Chopra, who bounces on her toes in her corner waiting to go out for more, Shailene sitting on her stool trying to catch her breath, Neve telling her to sit up straight to help her.
Round 7:
Getting out her corner, Shailene still doesn't look in good shape, Priyanka easily parrying her jabs aside as she steps in closer, banging in more hooks to the body, when Shailene tries to clinch; she is easily pushed off, A RIGHT LANDS SQUARE INTO THE STOMACH OF SHAILENE, WHO FALLS TO ALL FOURS COUGHING AS THE GUMSHIELD COMES OUT HER MOUTH!
Jogging to the neutral corner, Priyanka keeps her fists raised in case Shailene gets up, 1...2...3.. Shailene has her forehead on the canvas, kicking her feet into the canvas, 4...5...6... She is sucking in air looking badly winded, 7...8...9...10 Shailene is counted out!
Winner Priyanka Chopra KO Round 7After:
Great win for Priyanka as she raises her arms into the air, straight at the coughing Shailene with no hint of mercy, stepping over to her corner to get a hug from Nicole for a job well done and getting the first points on the board for Team Rest of the World.
Over to Shailene comes Neve as she rubs her back, bringing an ice pack for her body as she helps Shailene to slowly get up to a kneeling position, Shailene telling her "Christ it feels like someone ripped at my insides" Neve chuckles as she replies "that's the pain of sustained body work" putting the ice pack on her fighters stomach to ease the pain.
In the winners corner, Priyanka gets a much needed drink as she smiles, Nicole patting her on the back as she tells her "great job, Hawkeye made a hell of a move signing you, I should have told Paris to sign you years ago" Priyanka joking "you couldn't afford me" with a wink as both laugh.
Once both women are cleaned up and ready for the final result to be announced, they come to the ring center, Shailene still has the ice pack on her body as Priyanka grins looking at her handy work, both women share a fist bump to show their respect before Priyanka gets her right hand raised in victory.
Leaving the ring with Neve, Shailene will be annoyed that she wasn't able to build off the success of her team mate, though on a personal note she looked good for someone out the ring for a year, maybe we will see more of her soon.
In the ring Priyanka poses in the ring for the cameras with her hands on her hips, Nicole applauding her as she smiles, both women hug after before leaving the ring together to head to the back.