Post by Lookout! Boxing on Dec 28, 2019 3:28:39 GMT -6
ISABELA MONER VS DANIELLE ROSE RUSSELLResults: Lookout Writing: Archer

Isabela: 18 YO, 5'0 (1.52 m), 4-0-0 4 KO since 2019, Global Boxing Syndicate
Danielle: 20 YO, 5'3 (3-4-0, 3 KO since 2019, Foxfire Boxing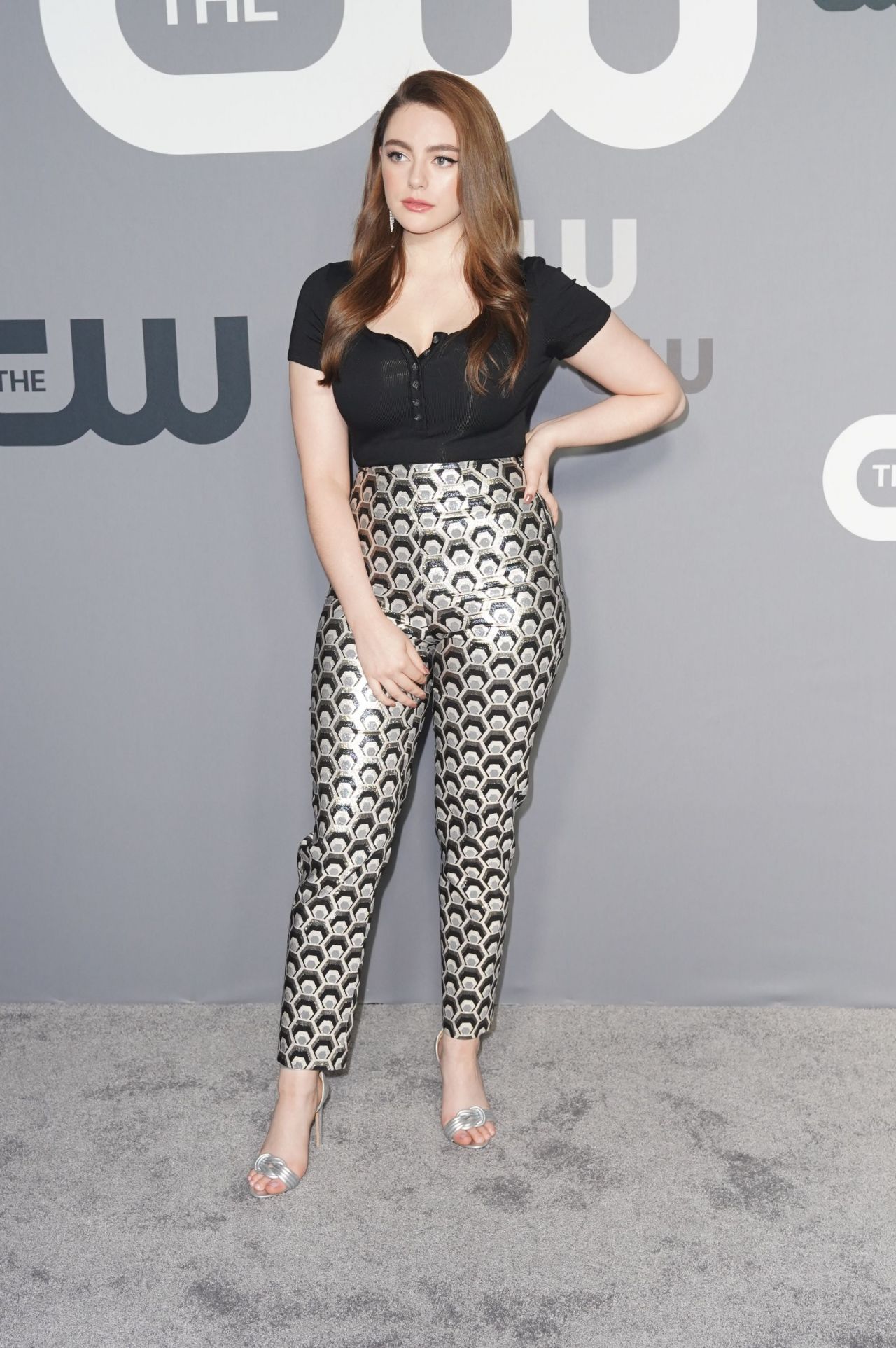 Before: Isabela disarmingly humorous on her petite size: "Yes, I am 5 feet-zero and that's on a good day! Hey, Dani, bet it's not often you feel like an Amazon against your opponent."
DRR smiles: "No, it isn't, but I saw your last fight against Debby Ryan. Ryan's 5'5 and you put her on the canvas. You can handle bigger opponents, but I'll be ready for you."
"No one can be ready to fight me, I am always full of surprises," Isabela said confidently.
"OK, I've been warned," said Danielle with a sly smile, "but I've learned some things this year—a lot of them the hard way—so maybe I can surprise you, too."
Fight night sees Isabela come to the ring with trainer Yancy Butler. She is in a aquamarine halter-top bikini with black gloves and boots with aquamarine laces. Her dark hair is a single French braid.
Danielle Rose Russell comes to the ring with trainer Virginia Madsen. She has on a bikini with a black top and silver and black bottoms. She wears silver gloves and boots with black laces. Her red-gold hair is pulled back in a simple ponytail.
The ring instructions go smoothly. Isabela and Danielle both look eager to go. They tap gloves and depart for their corner. The bell rings…
R1: Danielle and Isabela move smoothly out of their corners and exchange initial probing punches as they warily circle at center ring. DRR then presses forward with some quick shots to the head. Isabela getting smacked, but simply crouching down to counter with thumping hooks to the belly. Dani and Isabela still circle, but then Isabela makes her move and brings a whipping right uppercut to Dani's chin. Dani knocked back on her heels. Isabela following nicely with swats to the jaw with her left and right. Dani slowly retreating, trying to slow up Isabela with defensive jabs, but Izzy presses forward with more chin shots. Dani looking shaky as she tries to get some distance between herself and the smaller brunette. Isabela now working Dani to the ribs and breasts with stinging hooks. DRR tries to jab back into Izzy's chest, but takes a right to the jaw to make her back up. DRR in a weaving retreat to keep herself away from the ropes as Isabela keeps up the pressure. Round ends and Isabela emerges the winner by a wide margin.
R2: DRR shows aggression as the new round gets going. She catches Isabela coming out of her corner and starts pounding her hard to the body. Dani appears to be trying to drive Izzy back into her own corner, but the brunette fights back with stiff body punching of her own. The two battle it out toe to toe, but gradually they drift out more to the middle of the ring. It's staying very even in terms of punches landed as they work over each other from breast to ribs to stomach. Then Dani setting her feet to get extra power into her blows and these belly busters knock Izzy back a few steps. She is gasping for air, but still able to use her jab to keep DRR from taking too much advantage time runs out. It was a close round, but the judges give it to Dani R.
R3: Isabela and Danielle resume their close-in battle as soon as the bell rings for the new round and they can get at each other, Izzy elbows are churning in and out and driving her gloves into DRR's abs. Dani fighting back, but then Isabela starts hammering the underside of Dani's bra cups. Dani not appreciating this tries to get at Izzy's breasts with countering rights and lefts. Izzy and Dani jolting each other to the juggs and then Isabela steps to the side and whacks Danion the jaw with a surprise right. Danielle shudders from the impact and Isabela slides back in front hook the auburn-haired boxer in the ribcage. DRR falls back to regain her senses, but Isabela still hard on her and now working Danielle to the stomach. Dani fighting back and manages to stall Isabela's advance by the bell. Another close round, but this one goes to Isabela.
R4: Danielle now tries using quick in and out charges to pepper Isabela with punches before retreating ahead of Izzy's counters. Isabela trying to time DRR's rushes, but Dani shrewdly not allowing herself too fixed to a timetable. Isabela taking a good many punches to head and body from these charges and they have got her looking frustrated. Then when DRR makes one too many rushes, Isabela strikes first and drives right and left uppercuts into Dani's chin. Dani thrown back, struggles to stay on her feet as Izzy swarms in on her. Dani struggling to hold Izzy off as she is now the one being hit hard to punches slamming into her head and body. DRR finally able to fight Izzy to a standstill and then begins to push her back with a late barrage of body lashing rights and lefts. The round ends and DRR pulls out a close win on the judges' cards.
R5: Bell sounds and both fighters come charging out with fresh determination. Isabela goes for the head with a bouncing right off the side of Dani's head. Dani drives a straight right into Izzy's face and smacks her between the eyes. Dani and Izzy lurch back from these blows, but then shake off the impacts and plunge back in. It's more nose-to-nose action as Izzy and DRR hammer each other into the midsection again and again. They are starting to gasp for air for air and then they put further pressure on each other's lungs with breast pounding attacks. They finally both stumble back, trying to get fresh air into their lungs and then they plunge back at it. Now it abs getting worked over and it goes down to the bell. Dani and Izzy then back up and turn to their corners, walking on rubbery legs. No surprise when the round is ruled a DRAW.
R6: GBS and Foxfire corners work hard to get their charges ready for the next round. They do their best, but Dani and Isabela are slow moving out. However, once Izzy catches sight of her red-haired rival, she puts on a burst of energy and feints a hook to the belly with her left. Dani tries to dodge only to have Isabela's right come crunching into her jaw. Danielle's head swivels, her knees give way and DANI FALLS TO ALL FOURS! Isabela looks down at Dani on her hands and knees, taking in the sight for a few moments before referee curtly orders her to the neutral corner. Izzy quickly scoots to the neutral corner. Dani still on all fours, breathing hard and shaking her head to clear it. The referee was counting. Dani then struggled to her feet and made it up in time to break the count at "EIGHT!"
The referee checked Danielle and then waved Isabela back in. Isabela rushed in, plainly eager to finish Dani off. However Dani seemed to have recovered from the knockdown and Isabela was plunged into another body punching battle. She seemed to focus on crushing Dani's body while trying to push forward. It was stalemate until Dani suddenly stepped back. Isabela was still pressing forward, but not she lurched forward off balance and rammed a monster right uppercut into Izzy's chin. Isabela went arcing backwards and crashed onto the canvas. ISABELA WAS DOWN. DRR wasted no time in getting to the neutral corner. The referee moved in for the second time in the round, but Isabela was hardly moving as the count began. As the numbers mounted, Isabela's eyes fluttered open, but she clearly only seeing spinning stars.
"NINE!...TEN!...YOU ARE OUT!"
THE WINNER DANIELLE ROSE RUSSELL DEFEATS ISABELA MONER KO6!
After: Dani hastens over to the fallen Izzy and watches with concern as the young fighter is brought to consciousness and helped to her stool for further checking.
Dani goes over to her own corner where she is congratulated by stablemates Hayden Panettiere and Sarah Carter. Then she goes back to the GBS corner as she sees Isabela getting to her feet.
"How you doing?" Dani asked. "Sorry the lesson I gave you was so rough, but it is boxing."
"I think I can do without being knocked out again," Isabela said ruefully. "I thought I had you when I knocked you down."
"I warned you about surprises, that was one of them," Dani said, "but you're good. Don't let losing get to you. I've four of them myself."
"I plan to have as few as possible in the future, but thanks," Isabela said and then the two young fighters exchanged hugs. The crowd seemed appreciate this and cheered loudly for both fighters.
Exciting contest between flyweight rookies. Danielle Rose Russell had a bit more experience than Isabela Moner and that might have allowed her to pull out the win. No doubt her first loss will be of no cheer for Isabela, but she still finishes her rookie year at a very good 4-1. This was a needed win for Danielle Russell and brings her to 4-4 for her rookie year. Both fighters show promise and both have solid management behind them. 2020 should hold a lot of promise for both of them.