Post by Lookout! Boxing on Dec 28, 2019 2:50:22 GMT -6
Kate Upton vs. Khloe Kardashian(JMDD Title)

(Words: Front Street & Lookout! / Results: Lookout!)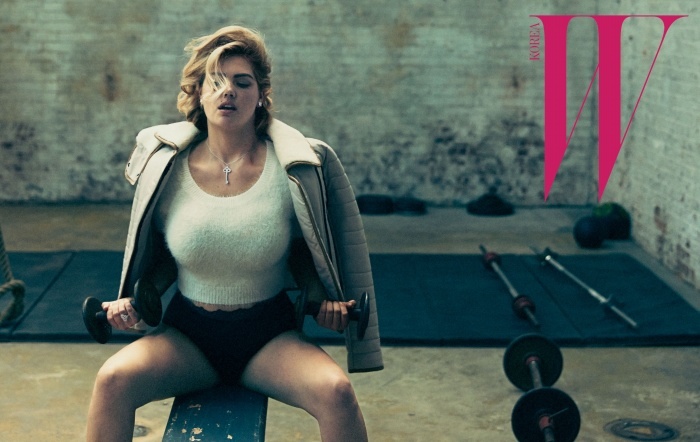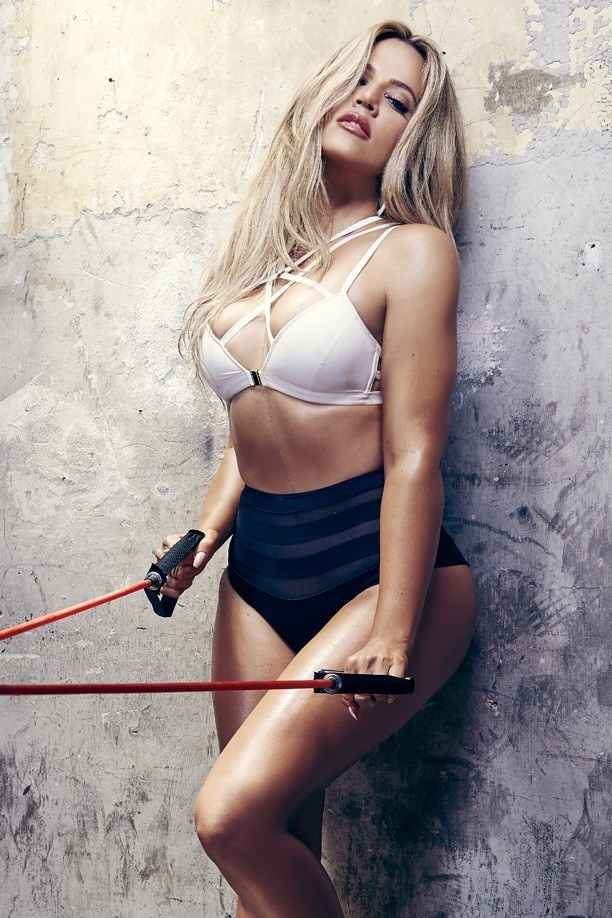 BEFORE:
Pair of tall, hard-hitting, busty blondes battling for the JMDD title, and, while Kate it the far more accomplished fighter, Khloe appears far from intimidated. "Look, I've been in the ring with girls like Rhoda, Brook, and Iggy. Girls who can HIT. And, I've been in there with Sarah Lancaster, a welterweight champion, too. And I knocked her out. Kate's going down. And, there's nothing she can do about it."
"Khloe," says Kate with a devastating smile, "Has an inflated opinion of herself. But, tonight, I'll pop THAT balloon and HERS, too."
ROUND ONE:
Ladies setting up at range, not a surprise, as both have excellent length and like to extend on their punches. Early going sees Kate out-boxing her older rival, not a surprise, frankly, but Kardashian staying in it. All changes in minute two. BOOM! Straight right from Kate and KHLOE IS HURT! Kardashian stumbling backward into the ropes, getting the guard up, and Kate letting the hands go. She's hammering away at head and body. Khloe keeping the elbows in, protecting the rack, so Kate goes to hooks and bangs punches in behind the elbows, punishing Kardashian jugs. Khloe tying up, but Kate stacks her and RACKS her again, hammering away as the referee looks in closely. Khloe not doing much but hanging on, but it's enough to keep the ref at bay. Kardashian makes the bell, but it's Kate wide and up 10-9.
ROUND TWO:
Kate forward to start the second, but Khloe's got the legs under her and she cracks Upton a good one, stopping the former welterweight champion in her tracks. Kardashian follows up with a series of flurries that back up Kate The Great, but Upton quickly stabilizes her front and begins banging back. We're at range again, but there's no boxing now. Blondes sitting down on their punches, banging away, looking to hurt more than score. Lots of leather sent upstairs, but there's some rack work, too, as both look to punish puppies, Khloe to get some revenge for the last round and Kate to add to the damage already done. Final thirty seconds sees things slow down. Ladies close, clinch, bang some body and some rack to the bell. When it rings, it's close on the cards, but Kardashian's taken the points and tied things up at 19.
ROUND THREE:
Third sees more ranged slugging, more rack work, more...BOOM! Just thirty seconds in a straight right from Khloe and KATE IS HURT! Upton absolutely EATS a booming cross and, if not for those ultra-sturdy legs this thing would be over. But, somehow Kate remains on her feet. Not for long, however, if Khloe can help it. Kardashian letting the hands go, hammering away, missing more than her management would like, but landing plenty to both head and body, driving Kate before her to the cables, and then PUNISHING that rack. Khloe digging at jugs as Kate tries to hang on and tie up. Upton has to keep the guard high, and that's giving Kardashian openings to absolutely abuse her chest. Kate screaming into her gloves in the round's final seconds and Khloe pounds away to the bell. When it rings? Kardashian wide and up 29-28.
ROUND FOUR:
Kardashian romping. Kate wobbling. BOOM! Right hand, Khloe and DOWN GOES KATE! Upton dropped to her back by a booming right hand! Khloe stalking to a neutral corner to watch and wait. Kate staring up at the referee, watching the count. Sits up at seven. To her feet at nine. Ref gives her the mandatory and WAIVES ON KHLOE! Kardashian winging away, backing up the younger blonde. Kate defending, playing for time, trapped on the cables again. Khloe swinging for the fences with every punch. HAMMERING jug and pounding away to the head. Older blonde slows late in the round and Kate begins countering some. It's just a punch here and there, but she's ridden out the worst of the storm. Arm-weary Khloe still in control when the round ends, takes in 10-8 to lead 39-36. But. She may live to regret not finishing.
ROUND FIVE:
Kate with the legs back under her and she's after Khloe. Kardashian still a little arm-weary after all the leather she's thrown in the past couple of rounds and Upton taking advantage. Kate The Great stepping to, banging away, backing up the older blonde. Khloe can't get off the defensive and can't hold canvas. Kate's taken total control by mid-round. She's REEFING hard shot at her rival, and, while a lot of it is landing clean, Kardashian is shipping it and staying on her feet. BOOM! Right hook, KATE and Khloe's HURT! Kardashian wobbles and Upton is ALL IN. Kate pummeling Khloe to head, body, rack, tossing everything in the arsenal at her fellow blonde in an effort to get her out of there. Kardashian hanging on on the ropes as Upton again gives her rack a thorough working over. But, Khloe again makes the bell, and, while Kate's won the round via shutout, she still trails on the cards, 48-46.
ROUND SIX:
Upton all OVER Khloe early. She has her rival on the figurative ropes and aims to keep her there. Kate stepping to behind the jab, backing Kardashian up over and over again with hard right hands. Khloe keeping the guard up, trying to slow the younger woman down with the occasional counter, playing for time, time Kate has no intention of giving her. Instead, Upton swarming, pounding away, hooking to the jugs then DROPPING KHLOE WITH A RIGHT HOOK! Kardashian crashing, starfished to the canvas as Kate raises her arms in triumph and makes her way to a neutral corner. Khloe, eyes closed, unmoving as the referee counts down at her. Kate all smiles in her corner as the numbers get larger and larger. Kardashian still asleep as the count reaches ten and it's OVER! And your winner by KO6 and STILL JMDD Champion, Kate The Great Upton!
AFTER:
Khloe is dragged unceremoniously to her feet, clearly still dazed and Kate plans on keeping it that way as she shoves her roughly into a nearby turnbuckle. Eyes narrowing as Upton's lips curl into a confident smirk, she takes a few steps backwards as she stares down her prey, adjusting her top and letting the anticipation build as the crowd starts to roar in support of what's about to come. Charging forward as she slams in hard with a loud crash as she delivers a ring-shaking SPLASH to the body of Khloe Kardashian!
"That is for Tahnee…." Kate snarls, dragging a clearly confused Khloe over to another turnbuckle along the ropes. The crowd watching as Kate takes another few steps back, then charges in AGAIN to devastate Khloe with another SPLASH.
"That one is for Amanda…" Kate hisses, then going to drag Khloe over on rubbery legs to another turnbuckle, yanking her by her hair aggressively as she shoves her into the turnbuckle. Taking a few steps back as the crowd is on their feet at this point, if they weren't already. Kate then charges forward, feet thumping against the canvas as she launches herself into the air and comes down with a crash for a THIRD splash.
"That is for Kendall…" as she leans forward, making Khloe take more of her weight and grinding her jugs in for an additional whine as she says coolly into her ear, "Tell your b*tch sister I said hello and that I'll be coming for her soon, mmmkay?."
But, Kate doesn't wait for a response as she drags Khloe out to the fourth turnbuckle as she is experiencing little resistance at this point. Just leading her by her hair, Khloe is barely on her feet and Kate is enjoying hearing the panting, wheezing sounds coming from her foe. Kate shoves her against the corner, seeing her struggle to stay upright and Kate just takes a few steps back. The audience watching in shock and surprise now as Kate lunges forward, getting maximum velocity and height to come down again for another SPLASH! While this is the fourth splash, Khloe also hopes it must be the final splash as she moans out in agony, sagging back into the turnbuckle.
"That is for Taylor…" Kate coos into Khloe's ear as she only has a loud groan in response as she goes to wrap her fingers into Khloe's hair, keeping her rival upright as she drags her to the middle of the ring. Slowly encircling her biceps around the back of Khloe's head as she folds her foe's face forward into a front sleeper with a smirk as she just nestles Kardashian's face forward into her proud jugs. Leaning forward as Kate's head rests atop Khloe's, just beaming with pure satisfaction.
"And this is for EVERY jealous little beta who thinks they are an Alpha in MY world. I'm the Queen and in 2020, my goal is to make that an acknowledgement on the lips of everybody in the league. They can do so willingly or I can wring it from them after a beating or when I'm smothering them, but they WILL declare me Queen. Nobody will stand before me - but instead, I expect to see them kneel." Throughout this fiery speech, Kate has been using her famous chest to smother Khloe out, ignoring her muffled pleas as she grows increasingly weaker and her breathing labored. Giving her brawny biceps one last squeeze, she emphasizes her point by releasing a glassy-eyed Khloe Kardashian - clearly deep in the thrones of jug-shock - as she slumps down to her knees before her.
Upton holds her upright for a moment by her hair as she bellows down at her, "Who is the queen, b*tch?" as she suddenly delivers a vicious slap across Khloe's face to send her sprawling to her back, completely out. Kate smirks, planting a foot across her foe's chest and pumping a double bicep flex as that question appeared not to be just for Khloe, but the entire FCBA and one that will definitely be interesting to see how her fellow rivals respond with in the coming year as Kate closes out the decade in dominant fashion yet again!