Post by Lookout! Boxing on May 31, 2019 22:24:07 GMT -6
DANIELLE CAMPBELL VS ELIZABETH HENSTRIDGE

Results: Lookout Writing: Archer

Danielle: 24 YO, 5'3 (1.60 m), 20-10-0, 20 KO since 2014, Pretty Little Punchers

Elizabeth: 31 YO, 5'4 (1.63 m), 20-10-0, 20KO since 2016, Girls Friday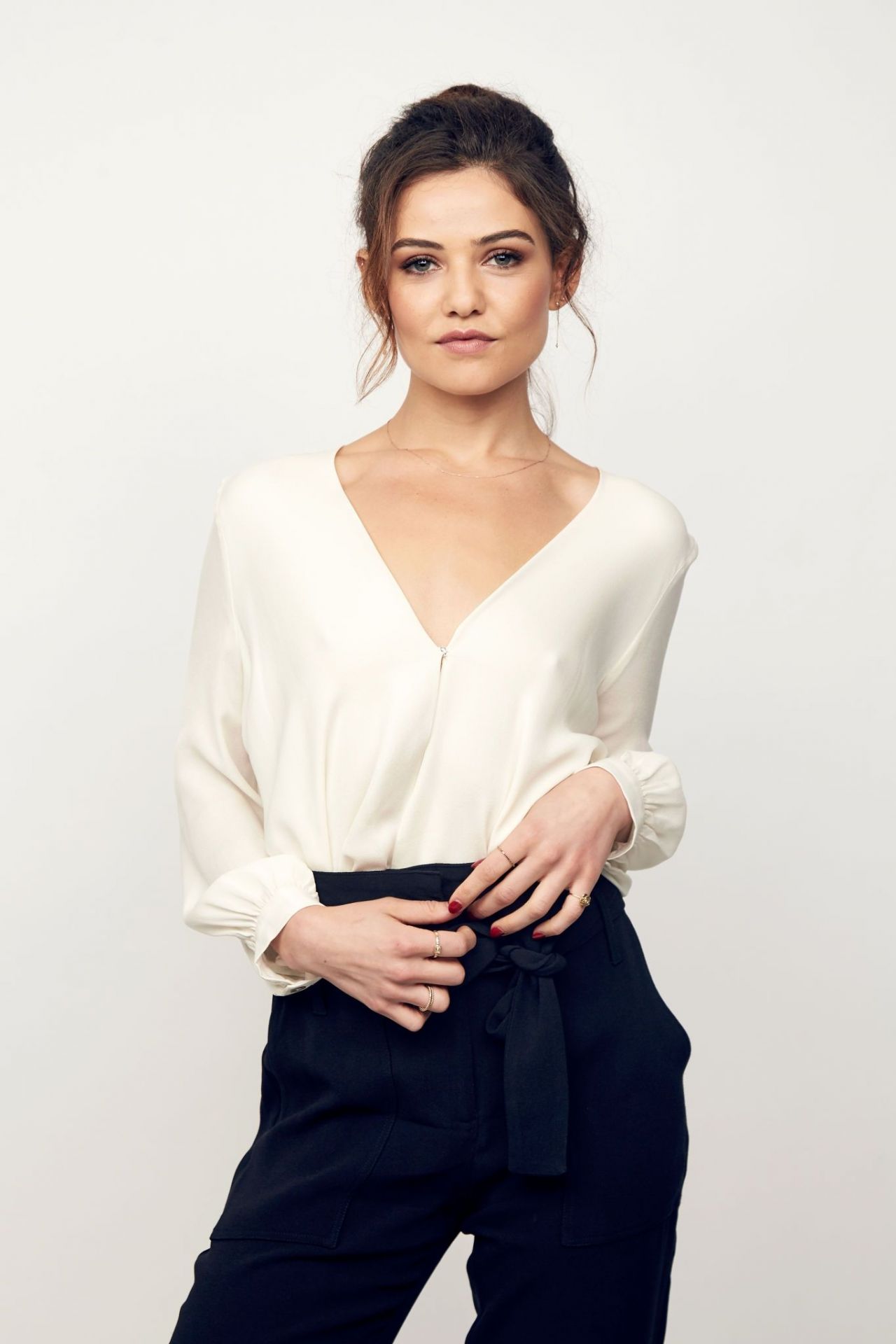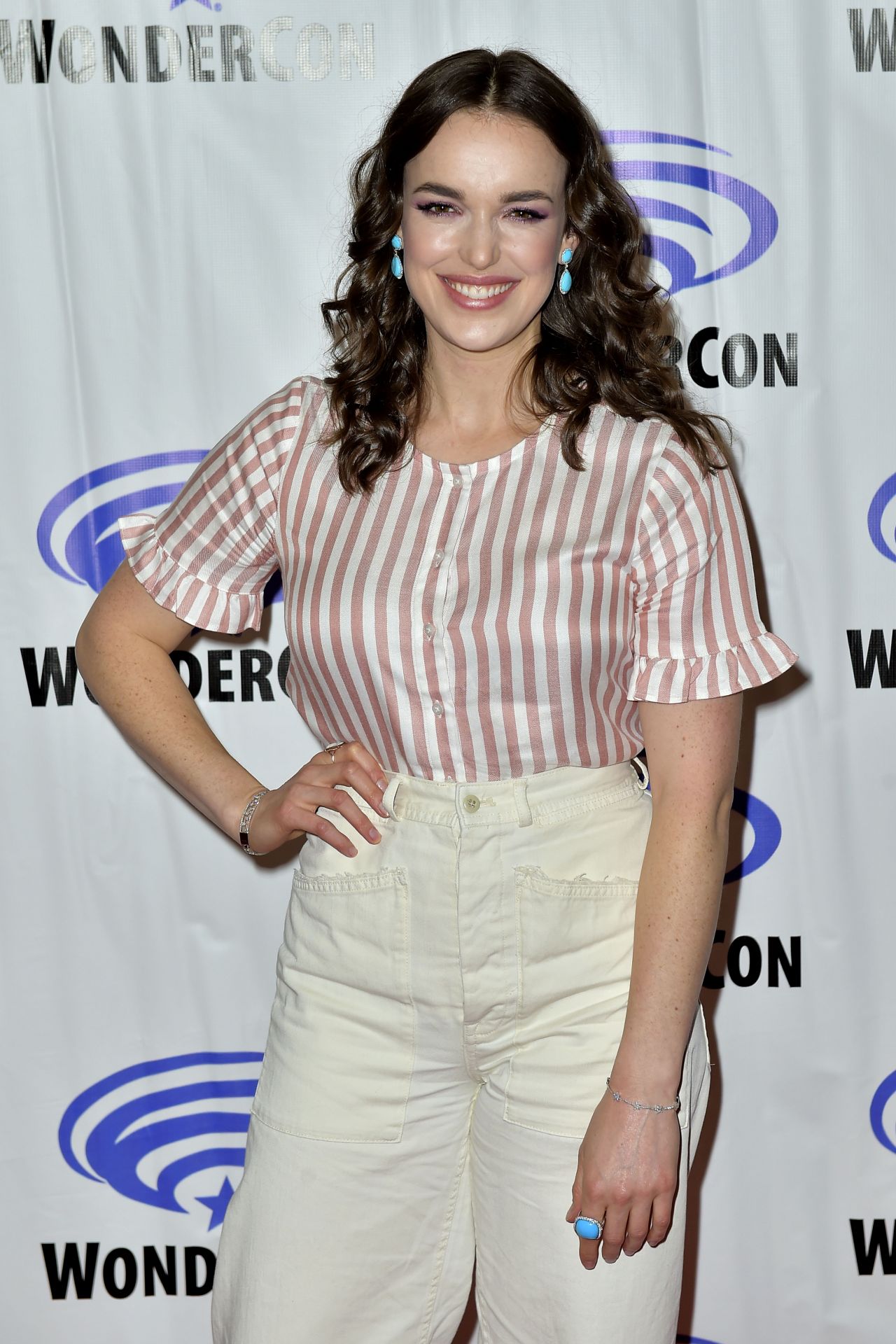 Before: Both fighters have gotten off to a slow start in 2019, though Elizabeth was able to start turning things around at the April PPV with a win over Shenae Grimes. Danielle is still looking for her first win of the year. Pre-fight mood for both is polite, but tense.
"I will admit that 2019 did not begin well," Elizabeth acknowledges, "but now that I have my first win I can start moving ahead. Danielle is good opponent. She's had her problems this year, too, which makes her vulnerable and that is something I expect to capitalize on. Then I will be at 2-2 and ready to build this into a winning record over the rest of the year."
Danielle Campbell gives Elizabeth a wicked grin when she comes to the podium: "Sorry, Lizzy, but you are about to encounter rough seas and your ship is about to be wrecked on 'DC Reef'. Yeah, I've my troubles too this year—and the end of last year if you want to count that blonde bytch Olivia Holt beating me. I am not happy it. So watch out Lizzy, your ship will soon headed for the bottom."
"Any more talk that and I may need seasick pills," Elizabeth retorts acidly.
"You may need pills, but they will be for pain, not seasickness," Dani fires back.
"I am so going to enjoy beating you," Elizabeth assured her.
"Not as much I'll enjoy spoiling your night," Dani retorted.
Hostile glares between Dani and Liz, but they manage to keep their tempers (much to the disappointment of those hopeful for a catfight between the pair). However the ill-will lingers as the two get together in the ring on fight night. Elizabeth is in white sports bra with tight forest green shorts. She has green gloves and boots with white laces. Her hair is pulled back in a battle braid. Danielle has on a gold sports bra with tight black shorts, black boots and gloves with gold laces. Her hair is in a ponytail. Much jostling and chest bumping during the instructions make the referee sternly waves his finger at both Dani and Liz. This gets both to temporarily calm down and finished the formalities. They go through the motions of a glove tap and then go to their corners in noticeable huff. The bell rings.
R1: Dani and Liz both out quickly and clash at mid-ring. It's a quite lively exchange as punches fly out rapidly to strike at head and body. Elizabeth on her heels from DC's belly hooks, but rallies with straight shots into Dani's face. Dani steps back, ducks down a bit and the then pops up with nasty right uppercut to Liz's. Elizabeth stumbling back, gloves up to her head and Danielle pours in the hooks to the belly. Liz doubling up from the blows to her midsection and now Danielle lifts shots up into her overhanging face and breasts. Elizabeth pulling away and trying to reorganize behind her jab. Danielle keeps up the leather pressure, but Liz stable as the round draws to close and bell rings. Judges give the round to DC by a wide margin.
R2: DC and Elizabeth again out quickly to the center of the ring, but this time it is Elizabeth who strikes first with quick clips to DC's chin. Danielle brought to a stunned halt by the blows to her chin and Liz is quick to follow up with crisp rights and lefts to the jaw. DC now in retreat with her jab trying to keep Liz back, but Elizabeth going hard to the belly, ribs and breasts with as through pounding of the Campbell torso. DC still trying to put some distance between herself and the relentless Brit, but Liz staying with he and she appears to be trying to get Dani on the ropes. DC fights back with the jab and is finally able to stall Elizabeth's attack just short of the strands as the bell sounds. Elizabeth Henstridge records her first winning round by a wide margin.
R3: Danielle fighting back as the new round begins. She's alternating her punches between head and body, trying to catch Elizabeth off guard. However Liz is keeping up with Dani and jabbing back to the body until she suddenly goes after that Campbell chin. Sudden lightning strike right comes crashing home against DC's chin and she falls back on quaking legs. Liz goes all-in with a furious attack to the head that slaps Dani's head from side to side. Then out shoots another right uppie to Dani's and she goes shooting backwards into the ropes. DOWN GOES DANI. As DC hits the ropes, her knees give way and she sags into a stunned kneeling position. Elizabeth wastes no time getting to the neutral corner. Referee is counting as Danielle uses the ropes just behind her to help pull herself upwards and she is able to break the count at "EIGHT!" Elizabeth heads right for DC who covers up with face in her gloves and hunches up against the lashing storm of Liz's punches. Liz's throws all she's got into breaking Danielle down, but DC stubbornly stayed on her feet to the bell. Dani then went unsteadily back to her corner leaving Liz is settle for winning the round wide with a knockdown.
R4: If she couldn't finish Danielle off in the previous round, Elizabeth seems determined o do it in this round. Liz comes in on Liz with a fresh barrage of punches mainly aimed at the head. DC ducking down, trying to protect herself and stabbing out strong jabs to strike at Liz to the body, Liz presses in, trying to overwhelm Dani, but DC stands her ground and continues to pound Liz with the jab. This gradually turns into a bitter, toe to toe battle to the body as they both hammer away at each other. Liz finally able to push Dani back, but DC conducts a stubborn fighting retreat to the bell. The judges give the hard fought round to Elizabeth, but it is close.
R5: Elizabeth goes at Danielle once again, but DC proves to be ready for her. As Liz draws near, DC moves in a sinks quick hooks into the Brit's midsection. Elizabeth tips forward and Dani goes after her to the jaw with slashing rights and lefts, Liz's head is whipped around and she reels away. Dani moves with the stunned Liz and drives straight shots over Liz's guard to smite her in the forehead and along the brow line. Elizabeth trying to find an escape route, but Dani is cutting her off and pummeling her back into the ropes. Liz struggles to stay off the strands, but Dani works that midsection and drives Elizabeth into taking a seat. Dani then works over Liz as she writhes against the ropes, but then finally lunges forward to wrap Dani up in a clinch that rather more resembles a bear hug, Referee pushes them apart, DC resumes the attack, but Luz able to slip away and keep the PLP fighter at a distance to the bell. However Danielle Campbell has won the round wide after three losing stanzas.
R6: Danielle out quickly, but Elizabeth looks sluggish and moves slowly. Dani checks Liz out first with some proving punches as she circles around her. DC apparently determines that Liz is not shamming and she goes in hard, Elizabeth struggles as Dani hammers her to the midsection and seems to be trying to drive her back onto the ropes, Liz struggles to escape, but then DC sees an opening and flings in an overhand right to the jaw. Elizabeth shudders as she spins away from the impact, She turns back only to walk into a dynamite right/left combo to the jaw. Elizabeth now stumbling back and DC leaps after to bring another right uppercut crashing into Liz's chin. DOWN GOES LIZ! Liz's head snaps back, her legs become entangled and she crashes down hard on her back. Danielle scampers off to he neutral corner and watches with anxious eyes as Liz struggles to rise and break the count. Elizabeth pushes herself up on her elbows, but then shudders and topples over on her side. She is out cold as the referee declares:
"NINE!...TEN!...YER OUT!"
THE WINNER DANIELLE CAMPBELL DEFEATS ELIZABETGH HENSTRIDGE KO6.
After: "It feels so much better win," an obviously relieved Danielle Campbell tells the press. "She gave me a lot of trouble especially getting knocked down in the 3rd, but that made me determined not to lose. I got up and eventually I beat her. Hope she's all right. We didn't get along so good before the fight, but I know the kind of pressure a losing streak can create. I am not holding it against her."
Elizabeth Henstridge carefully tended by the Girls Friday staff. She is shaky, but inisists on a few words with the press before going to the dressing room:
"I congratulate Danielle Campbell on a good fight. I hoped to win it, but I didn't. I will be back and make a winning record for 2019 happen. Thank you and good night."
So it is Danielle Campbell who has her losing streak snapped with this win over Elizabeth Henstridge. She got off to a good start in R1, but then lost the next 3 (including a R3 knockdown). The difference may simply have been that Danielle was able to get off the cnvas, work her way back and then put Elizabeth down in R6 with Liz unable to beat the count. So while Danielle looks back on track, Elizabeth will be looking for that win to right the ship. She is too good a fighter not to get it soon. Hopefully the second half of 2019 will prove more successful for both Danielle Campbell and Elizabeth Henstridge