Post by Lookout! Boxing on May 31, 2019 21:59:55 GMT -6
BRIE LARSON VS SHAY MITCHELL

Results: Lookout Writing: Archer

Brie: 29 YO, 5'7 (1.70m) 5-3-0, 5 KO since 2017, Fates Boxing

Shay: 32 YO, 5'7 ½ (1.71 m), 26-23-0, 24 KO since 2011, Pretty Little Punchers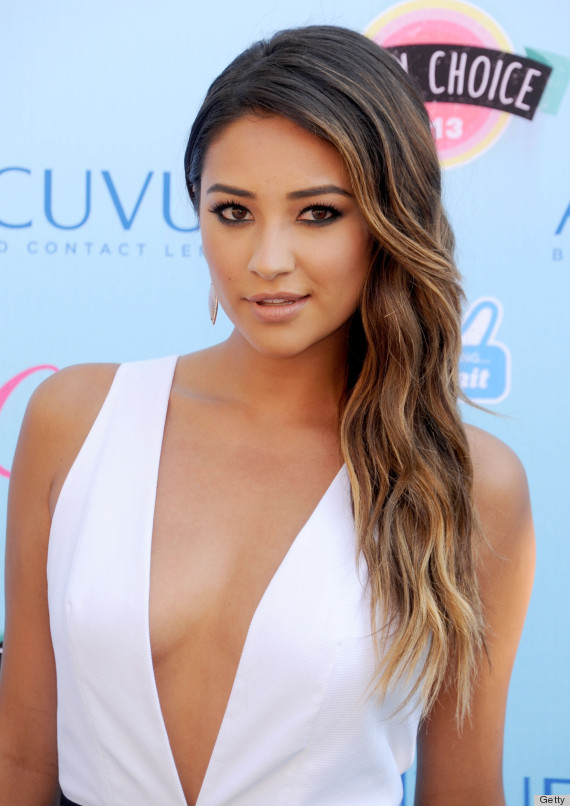 Before: "It's not revenge I want against Shay," says Brie Larson, "I just know I can do better against her than the KO5 loss she handed me last year. I have new management and a new determination to build a successful FCBA career. That means I need to beat quality opponents like Shay Mitchell. Besides, I think she is a vulnerable. I looked it up. She's lost four fights in a row since late last year. I see opportunity and I mean to show I can take advantage of it."
Shay scowling as she takes the podium: "If Brie had more experience she would realize that losing streaks happen if you fight often enough. They also end: suddenly and she will find out when I suddenly end our second fight."
"You sound nervous, Shay," Brie says in a concerned tone, "I do hope you won't psyche yourself out. I would much to prefer to beat someone full of confidence and maybe even arrogance when they are suddenly taken down by me."
"They teaching you trash talk over at Fates? You aren't all that good at it," Shay snaps.
"Oh, it's just something I've picked up on my own. Don't let it bother you. I think it spices up these press events," Brie replies coolly.
"Come over here and I'll show you how a good slap in the face 'spices up' a press event," Shay retorts.
"I do seem to have rattled you. That's enough for me," Brie replies.
Shay glares at the blonde who is smiling at her with a cat-that-ate-the-canary grin. She looks like she would dearly like to have a go at Brie, but gets herself under control.
"See you in the ring!" Shay snaps and walks away
"See you, too!" Brie calls with a smirking laugh. She turns to the press. "I would say I am getting the hang of this pre-fight stuff." Then she chuckles and makes her own exit.
Come fight night, Brie is there in a red sports bra with short blue trunks (American flag on the trunks and LARSON in white letters along the waistband). White shoes and blue gloves. Blonde hair in a ponytail. Shay appears in a white sports bra with short black trunks with gold waistband and stripes running up the sides. Black shoes and golden gloves. Hair pulled back into a tight battle braid.
www.stonecatfights.com/kimgin/2piece_grn.jpg
Ring instructions are chilly, but correct. Shay and Brie tap gloves a little too hard as the resulting SMACK can clearly be heard. Murmur of anticipation goes through the crowd as the fighters go their corners. The bell rings….
R1: Shay moving out of her corner at a rapid pace and starts in on Brie's midsection to get things started. Brie jabs back to Shay's head, but then Shay lashes back with solid right uppercut to the chin. Brie reeling back in some disorder with her gloves up around her head as Shay pounds her abs with digging hooks. Brie struggling to get a jab going, but gets smacked to the chin by a slashing left from Shay and Brie's legs get rubbery. Brie protecting head as Shay returns to pound Brie's torso. Brie falling back, but in better order now and even gets that jab going late to avert a possible shutout. Shay circling and working Brie up to the bell. Opening stanza goes to Shay Mitchell wide.
R2: Brie more aggressive this round, coming out and challenging Shay with strong hooks to the belly. Shay's upper body tipping forward as Brie's rights and lefts slash into Shay's midsection. Shay trying to jab Brie back, but then Brie fires in an overhand right to the jaw that whips Shay's head around. Shay feeling the pressure as she tries to pull back, but Brie working the waistband of Shay's trunks. Shay now hunched up and trying to counter, but Brie looking cool and confident as she bounces shots off the top of Shay's head to keep the brunette ducking. Brie maintains this pressure to the bell and the round goes to her side of the judges' cards.
R3: Both fighters out quickly, but it is Shay who strikes first with quick strikes to the jaw and then to the chin, Brie has her guard high and trying to answer with the jab, but got gets her stomach, ribs and finally her breasts worked over. Brie continues to try to counter with the jab, but Shay is showing good footwork to make herself a moving target. Brie manages to keep her head protected but she continues to eat leather to the body. Shay pumping in the shots and gets Brie tipped forward, but Brie seems steady on her legs. Shay clearly the more active down to the bell and wins round wide.
R4: The back and forth nature of the early action becomes evident as Brie Larson takes the initiative with pounding hooks to Mitchell's belly to get the round started. Shay had come charging in, but now is rocked back on her heels, doubled up and getting her head banged up by Brie's follow-up rights and lefts. Brie goes back to the body as she attempts to steer Shay back into the ropes. Shay rallies sufficiently to side-slip away from the ropes, but Brie hanging with her to keep up the punching pressure. Shay finally steadies herself late behind the jab, but can't do enough in the time remaining to prevent Brie from winning the round by a wide margin.
R5: Brie and Shay come out fast and unleashing with power to grab control of the round. They circle each other at middle distance trying to get in power punches. Most of these go to the body in the early going. Then Shay tries to work her way in close, but is stalled by fierce jabbing counters from Brie. Shay steps back to regroup and then plunges back in. Hard fighting in close until Shay is driven back by Brie's jabs to her breasts and ribs. Then Brie suddenly goes on the attack as she lunges in with a right aimed at Shay's chin. Shay able duck so that the shot whistles by her cheek as she bring her own right up into Brie's chin. Brie's head jerked back and Shay follows up with a left to the chin. Brie goes stumbling back and Shay is clouting her tot hr sides of the head with a flurry of lefts and rights. DOWN GOES BRIE! The blonde sprawls on her back and lies there breathing hard as she looks up foggily at the lights. Shay quickly heads to the neutral corner and referee starts to count. Brie pushing herself up on one arm, shaking her head and then steeling herself. She makes it to her feet to break the count at "EIGHT!" Shay waved back in and she hurries in with determination. Brie covering up and just trying to ride out Shay's efforts to finish her. Shay dancing around the outside, punching away freely, but Brie remains sturdy on her legs to finish the round. However the knockdown assures Shay Mitchell will win the round wide.
R6: Shay comes bounding out of her corner clearly anxious to finish off Brie. Brie seems very cautious this round. She has her gloves up around her head and a tight defense using her jab to keep Shay from staying too close too long. Shay keeps pressing forward, but can't get in the knockdown shots she's looking for. Then she settles in to work Brie to the body and tries to back her up in the ropes. Brie does give ground, but slowly and is so able to stay off the strands to the bell. Shay looks annoyed as she steps back and Brie lowers her gloves to smile at her. Shay pivots on her heel and marches away muttering to herself. Brie has lost the round by a wide margin, but seems upbeat at having avoided another knockdown.
R7: Shay again on the attack as the round opens, but this time Brie comes back at her: hard. Brie drives overhand rights into Shay's face, knocking her back and then bringing the left to clout the brunette to the jaw. Shay now stumbling back, trying to slow Brie up with desperate jabbing, but Brie brushes these aside. Brie then cuts off the ring and drives Shay back into the ropes. Just as Shay;s butt touches the strands, Brie stands the brunette on her toes with another uppercut and then hammers Shay's belly. Shay shuddering as the punches swarm in on her and she is unable to cover up. Then Shay's legs buckle. TIMBER! SHAY CRASHES FORWARD ONTO HER FACE! Brie trots to the neutral corner as referees steps in to count over the fallen Shay. Shay manages to raise her head and manages to push herself up onto to her forearms. She looks around mournfully as she hears the ref crying:
"EIGHT!...NINE!...TEN!...YER OUT!"
THE WINNER: BRIE LARSON DEFEATS SHAY MITCHELL KO&
After: "I knew I could beat her! I will admit it wasn't easy, but I took it easy after that knockdown in the 5th and came back in the 7th when I saw my chance. I am just glad I got the win. I hope she didn't take my pre-fight seriously. I was just having a little fun with her. I actually have a lot of respect for her," Brie Larson tells the press. "I hope she'll fight me again. We're 1-1. I prove I can win 2 out of 3 against her."
Shay Mitchell doesn't speak to the press until later following a precautionary medical check-up. "I'll be fine," she tells the press, "but I very unhappy to lose this fight. I thought I had her in the 5th, but she got up and nailed me in the 7th. I don't like having a five fight losing streak and I mean to put a stop to it. Brie? She can be annoying, but I always said she punches hard. That's the simple reason she won tonight. You say she hopes for another fight? I am no quitter, so I suspect we'll go at it again, but don't know when that would be."
Impressive effort by both fighters. Brie and Shay alternated winning rounds most of the way. The difference may have simply been that when Shay put Brie on the canvas, Brie was able to get back up. When Brie took Shay down, Shay couldn't make it back up. There must be power in Brie Larson's punching—future opponents take note! Meanwhile, Shay Mitchell finds herself mired in a 5-fight losing streak. Surely it will pass, but that doesn't make the mental pressure on Shay any easier. Hopefully Shay and her PLP management can get the ship righted soon. While Brie and the Fates Boxing masterminds must be looking forward to expanding Brie's rise in the FCBA.