Post by Lookout! Boxing on Mar 3, 2018 1:11:53 GMT -6
Elizabeth Henstridge versus Kristin Kreuk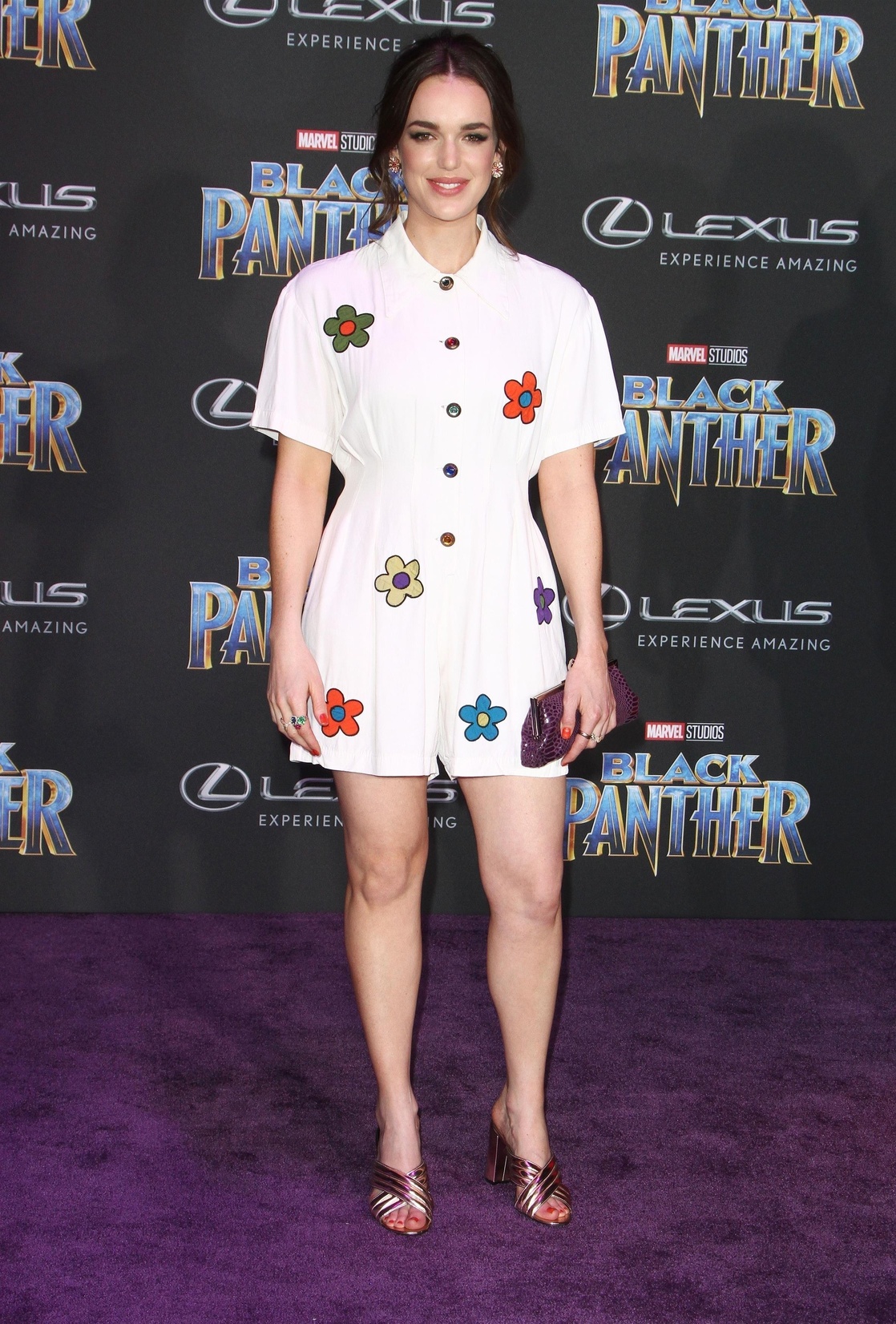 Vs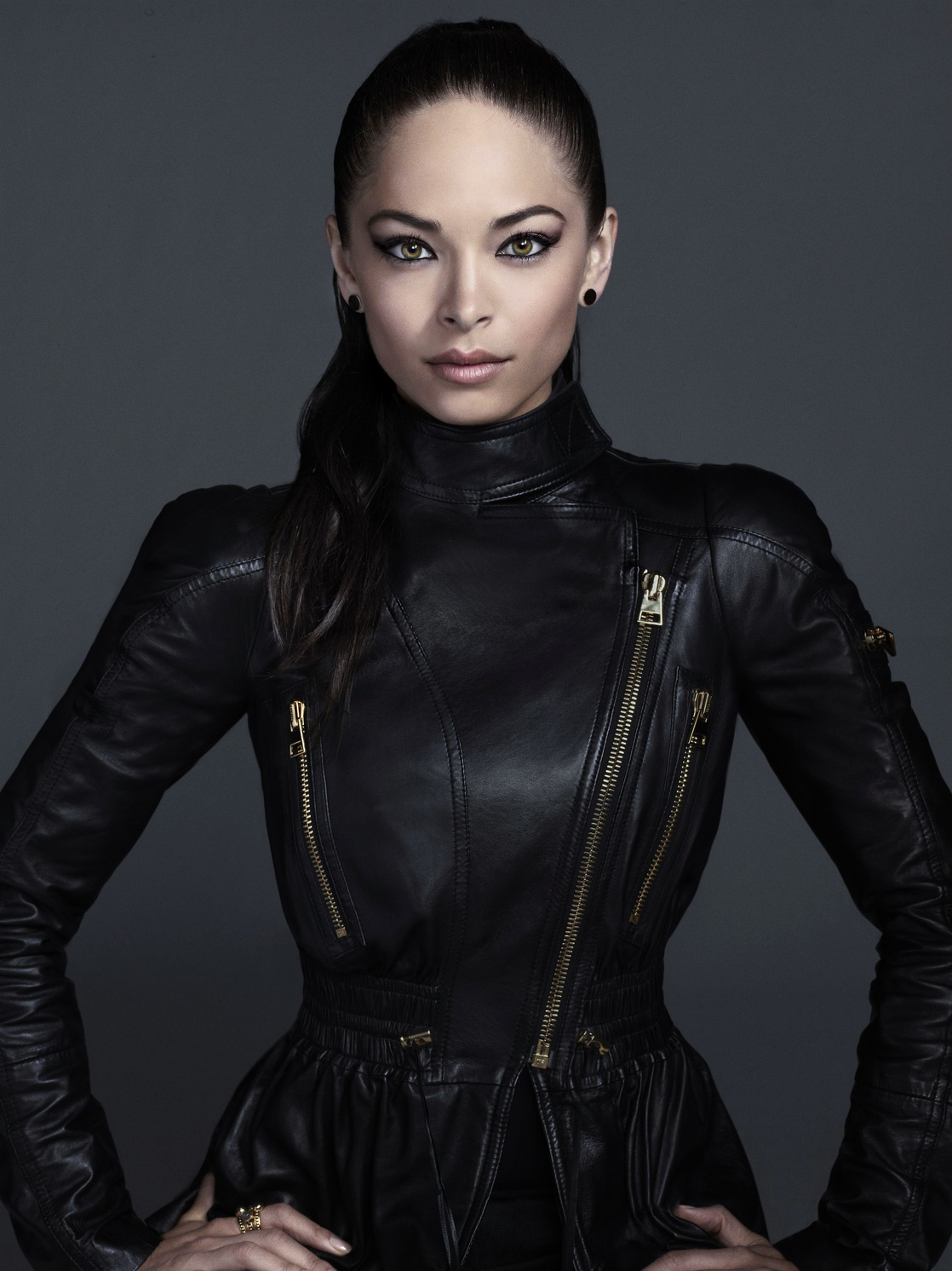 (Written by Girls Friday/Results by Lookout!)(Girls Friday vs Hawkeye International Sports Consortium)Intro:
Elizabeth Henstridge and Kristen Kreuk do battle on PPV; both looking
to step up the division, with Elizabeth after getting her first title
and Kristen prove she is still the best in the world.
Elizabeth is 30 years old; stands 5'4 and holds a record of 16 wins,
all by knockout and 3 defeats.
Kristen is 35 years old; she also stands 5'4 and holds a record of 45
wins, 30 knockouts, 46 defeats and 2 draws.
She is also a 3 time former FCBA flyweight champion, her last title
reign over a decade ago.
Both were interviewed in the build up; with Elizabeth saying to the
press "while defeat stung in my last fight, it is all part of learning
and I know fighting someone the quality of Kristen is going to test me
to the limit, hopefully I can pass the test"
She adds "this is hopefully the start of another great run for me, but
I know that I have the support of my stable and that has been the
thing that has kept me going at full force to hunt for that title"
While Kristen has a smile on her face as she tells journalists "I feel
in great shape and while my results say otherwise lately, I still feel
I can fight at the top level and I aim to prove it with this fight"
Talking of her opponent "Elizabeth has the nice girl problem, while
outside the ring I'd happily share a coffee with her, inside it I am
going to bust her up and teach her that nice girls finish second"
Fight night; out comes Elizabeth Henstridge with Taryn Terrell and Eva
Carneiro by her sides, she waves to the crowd and has her normal
happy-go-lucky look to her as she stands to walk to the ring.
Her attire tonight consists of a grey sports bra, matching shorts with
black strips up the sides and an Agents of shield badge on the left
leg, finishing her look with grey shoes and gloves, while her hair is
in a ponytail.
Climbing into the ring; Elizabeth waves to the fans from her crowd
before Taryn begins drilling her through her warm up.
Out comes Kristen with Claire Danes; her face looks a lot more focused
on the ring right now as she begins her march to the ring.
Her attire consists of a light blue sports bra, matching trunks, shoes
and gloves, while her own hair is up in a ponytail too.
Stepping into the ring; she raises her right fist into the air to a
loud cheer and jogs to her corner to warm up with Claire's help.
Both are soon brought to the ring centre; each staring the other down
as Elizabeth shows Kristen that she can get serious, Kristen though
starts smirking; almost as if she's thinking it's an act.
Asked to touch gloves, they smack them together and jog back to their
corners, ready to start 10 rounds of flyweight action.
Round 1:
Out come the fighters with testing jabs to start the round off, the
fighters find the other to have a good defence though as they find the
others guard as they head hunt.
Kristen shows her experience by letting Elizabeth come forwards with a
double jab that finds glove, with Kristen countering with a left cross
to shove her opponent back a step.
The fighters trade single punches, trying to find an opening as they
both bob and weave around each other in this cagey opening round.
Till Kristen slips under a straight and comes barrelling forwards with
two body shots and a right cross that catches the Brit on the side of
her head.
Kristen forcing Elizabeth back behind her guard and doesn't let up on
the pressure, drilling her punches up top with some of her punches
finding there way through onto the lips and nose of Elizabeth.
Who has to rely on her footwork to get out of trouble, Kristen doesn't
let her get too far away and Elizabeth is forced to stand and trade
more with her opponent.
Leading to a hard fought final 30 seconds of the round as Elizabeth
and Kristen let their hands go to try and win the round, it isn't the
most technical affair as they score mostly glancing shots with some
real hard punches smacking into cheeks.
The bell rings with Kristen looking calm, knowing she had that round
under control, with Claire in her corner keeping the advice light and
mostly working on washing her down.
While Elizabeth simply nods to her team, knowing she needs to step up
a gear as Taryn shouts at her "why do you always start slow! We train
you to get on the front foot but you play it too nice! Hurt that
bytch!"
Round 2:
Meeting at the ring centre, again the round starts off somewhat cagey
as Elizabeth again tries to be more aggressive with her jab, while
Kristen moves around with the more fluent footwork.
A missed right by Elizabeth let's Kristen inside with two hard body
shots, with the Agents of Shield star able to catch Kreuk with a left
cross as she tries to slip out again.
Elizabeth seems to be reading Kristen somewhat better now, till a
right cross misses and she gets slugged across the lips with a left
cross and an uppercut puts her onto her heels.
Kristen looks to end this early with an uppercut drive, it's too early
it seems as Elizabeth blocks the punches and is able to move into
space with a jab hitting Kristen on her nose.
The American keeps on the hunt though with the fighters trading stiff
straight punches, with Elizabeth moving backwards and Kristen coming
on the attack.
A missed right hook by Kristen gives Elizabeth a chance to strike
back, with a straight punch catching Kreuk on top of her head and a
left hook turning her head.
Elizabeth has Kristen stuck behind her guard as the round comes to a
close with the bell ringing, Kristen looks at her opponent with an
annoyed look, seeing that Henstridge seems to have fully woken up.
But Elizabeth knows as she sits down on her stool that she is still
behind, Taryn looking at her with a frustrated look doesn't help her
mood, it does make her want to prove Terrell won't on her assessment
of her.
Round 3:
This time both fighters look warmed up; up on their toes as they
circle and throwing two or three punches at a time to each others
head, the fight is looking more even now.
Kreuk though again finds a way to sneak to the inside by dipping under
a straight and lands a punch to the right side of the body, before
coming up with an overhand left.
Again Elizabeth looks to be going backwards as Kristen throws a quick
flurry at the head of her opponent, hitting the gloves of the younger
fighter.
Elizabeth leans out the way of a right cross, coming back at Kristen
with two punches smacking off her face and moves out the way of a
counter right hook.
The fighters settling more on the outside, trading punches to the
others face through the gloves of their opponent to their face,
knocking sweat off their heads as they grunt.
Kristen again ups the tempo with two body shots, Elizabeth nudges her
back with her left forearm and lands a right over the top to turn the
face of Kreuk.
Separated again; the fighters realise as time ticks away that this has
been a tight right, they go toe to toe with sweat flying off the
fighters as they trade hard punches.
The bell rings with the fighters stepping back and looking over each
other, seeing the others face marked up before they head to their
corners
Kristen keeping cool as she sits down and chats a little more with
Claire on what is happening in the fight, she still knows she has
Elizabeth under her thumb at the moment.
Elizabeth seems to have calmed down Taryn somewhat compared to before,
she bangs her gloves together to get her into the zone to get back at
Kristen.
Round 4:
Back at it go the fighters; trading punches on the outside as they
dance around each other, parrying punches and striking out.
Kristen once again slips under a right and lands a right under her
ribs, before landing a right and left cross to shove Elizabeth on the
defensive.
The American keeping on top of Elizabeth by banging her punches at the
head of the younger fighter, with several punches finding their way
through to the face of Elizabeth to drive her back to the ropes.
Elizabeth covering up as Kristen starts hammering away at the sides,
keeping her pinned onto the ropes and grunting as she is being hit.
Clinching up with Kristen; Elizabeth needing the referee to step in to
break them apart so she can get off the ropes and into space.
Kristen smirking as she feels she has Elizabeth all worked out now,
stepping forwards to measure her up with her jab aimed at her face.
She misses with a right hook though as Elizabeth gets her left up in
time, Elizabeth landing a straight to the lips of Kristen in reply.
With seconds left in the round; Elizabeth slips out the way of a right
cross and lands a left hook followed by a straight that knocks Kristen
onto her heels.
The bell rings after Elizabeth slams four punches right into the face
of her opponent to knock her head back, Kristen shaking her head in
disbelief that Elizabeth hasn't been broken yet.
Instead she looks over at her opponents corner and sees Elizabeth
still looks determined, even as blood runs from her lips, making
Kristen want to break her down even more.
Round 5:
Kristen tries to get in tight early so she can work the body,
Elizabeth catches her though with punches over the top of her guard to
the top of her head to keep her back.
A right digs into the chin of Kristen as she swings a left hook that
misses, Elizabeth building off it with a left hook of her own and a
right cross knocks Kristen's head around.
Kristen forced to move back and cover up as Elizabeth throws a barrage
of punches at her, trying to hurt her opponent after being on the
receiving on throughout the fight.
The girls trade hard punches as they both go for it near the ropes,
fans roaring the girls on as they go toe to toe, Kristen winning this
exchange as Elizabeth's bloody lips get caught and she yelps out.
But as Kristen steps to the inside, she gets caught with an uppercut
that knocks her head back, with Elizabeth landing a left across her
face to shove her back on the defensive.
Elizabeth slams punches through gaps in Kristen's guard to knock her
back towards a corner, with Kristen now needing to clinch up to stop
the assault she is under.
The referee breaks them up; with Kristen happy to box on the outside,
the girls trading stiff punches to the others face, Elizabeth being
kept back by shots to her bloody lips.
The bell rings with Kristen heading to her corner with a pissed off
look on her face, Claire wiping her down and telling her to keep cool
and finish this.
Round 6:
Both look to get into each others face early; they trade on the inside
early with Kristen backing Elizabeth early as hits her across her
bloody lips.
She misses with a right hook though and takes a double jab to her
nose, allowing Elizabeth to step back to reset her stance.
Elizabeth slams a straight to the nose of Kristen and leans out the
way of a counter right cross, landing another straight and lands a
left hook to shove Kristen onto the back foot.
The Brit keeps Kristen onto the backfoot; pounding her fists into the
gloves of her opponent, till Kristen ducks a left cross and steps
inside to land a body shot and misses with an overhand right.
Kristen getting caught on her chin with a right hook to turn her head
and her legs wobble slightly, Elizabeth lands two cross punches to
start driving the older fighter back to the ropes.
A right catches Kristen on the side of her head to knock her towards a
corner, Kristen firing back; forcing another fiery exchange between
the fighters.
Both wincing as they get hit, they are hurting but are pushing as hard
as they can to win this, with Elizabeth parrying a right and cracks
Kristen across the cheek with a right hook to knock her against the
turnbuckles.
Elizabeth slamming punches into the face of Kristen in the final
seconds of the round, the bell rings with Kristen blinking her eyes to
clear her head.
Both women heading to their corners wince as they sit on their stools,
coaches working hard to get the fighters ready for the later part of
the fight.
Round 7:
The fighters step out with less spring in their steps as the fighters
trade punches through the other guard to their faces.
Those bloody lips of Elizabeth allows Kristen to start backing the
Brit up, but when she misses with a left cross; Elizabeth comes back
with two body shots.
Again the fighters circle and trade straight punches as they measure
each other up, Elizabeth slips past a right straight and lands a right
hook that makes Kristen stumble back.
A FOLLOW UP RIGHT AND LEFT CROSS CRACKLES ACROSS THE FACE OF KREUK,
WITH A RIGHT HOOK PUTTING KRISTEN DOWN ONTO HER SIDE!
Elizabeth lifts her fists into the air as the count begins
1...2...3... Kristen turns to her front 4...5...6 shoving herself
towards her feet 7...8 she stumbles and falls to her knees with her
hands on the ropes 9....10 the fight is over.
Winner Elizabeth Henstridge KO Round 7After:
Elizabeth pulling the victory out after being on the back foot through
most of the fight, a late rally saw her get the win to prove she can
win from behind.
While Kristen looks stunned as she is still on her knees, Claire
rushes out to check on her, seeing that she is still dazed.
Helping Kristen over to her corner, the Hawkeye's girls look depressed
over the result, wondering how it went wrong as they look across the
ring at Elizabeth.
Who is getting her bloody lipped since too, she is grimacing as she is
being worked on but she is glad she pulled through this testing fight
as Taryn tells her "you were lucky that she didn't knock you out babe"
grinning as Elizabeth gives her a look of "really?"
After being cleaned up; Elizabeth heads over to talk to Kristen, make
sure she is OK and tell her how much she respects her, especially
after the ass kicking she took to win this fight.
Kristen nods and thanks Elizabeth, but tells her "one piece of advice,
when you have an enemy down; don't show any mercy, I'll beat you next
time we step foot across from each other in this ring"
"I'll look forwards to that day" replies Elizabeth as she smiles and
nods at Kristen, before heading to her corner as Claire helps Kristen
out the ring and to their stable locker room.
Elizabeth shouts "thank you!" To the fans, tapping her chest and
mouthing "love you" as she gets a loud cheer from the fans.
Before the Girls Friday women leave the ring, big grins on their faces
as the future looks bright again for Elizabeth, with the title in
their eyes, she needs several more big wins to get back to in that
hunt.