Post by Lookout! Boxing on Mar 3, 2018 0:31:51 GMT -6
Iggy Azalea versus Michelle Ryan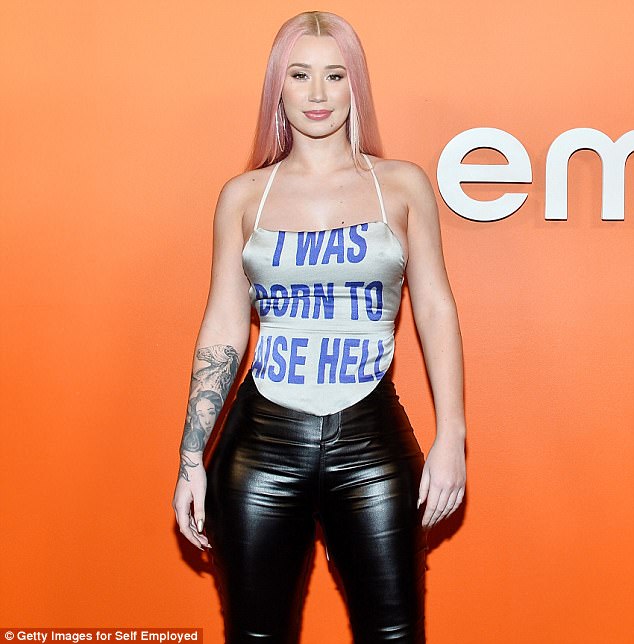 Vs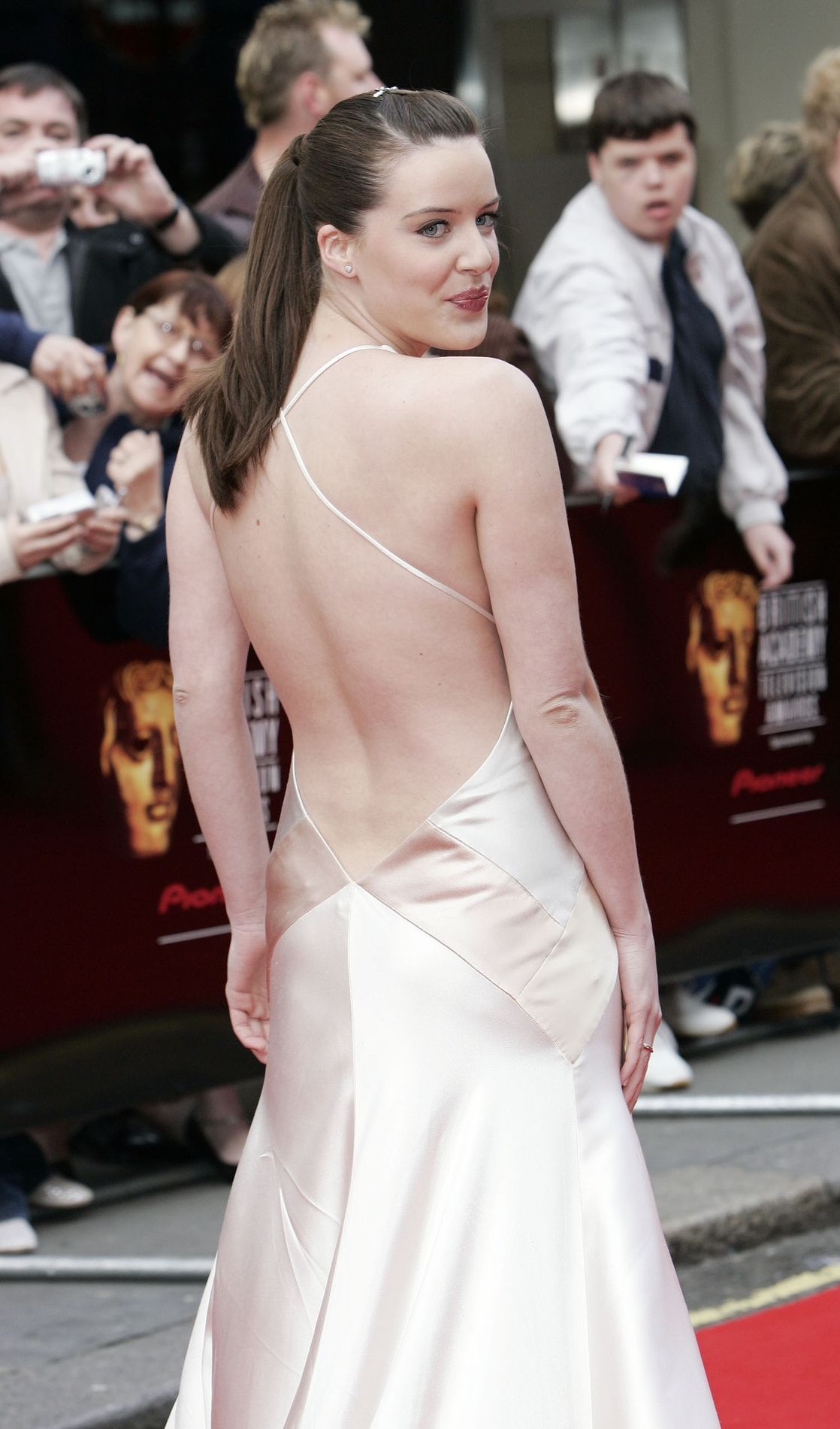 (Written by Girls Friday/Results by Lookout!)(Chimera vs Girls Friday)Intro:
While the Ashes might be over but the FCBA sees a battle between
Australian Iggy Azeala fighting England's Michelle Ryan.
Iggy is 27 years old, stands 5'10 and holds a record of 7 wins, all by
knockout and 4 defeats.
Michelle is 33 years old, stands 5'7 and holds a record of 19 wins, 16
by knockout and 17 defeats.
In their interviews, Iggy said "I am honoured to be in the Chimera
stable under Stephanie McMahon's tutelage, there's a buzz around the
gym I feel can grow into a champion here"
She adds "Michelle has been floating around that top 10 for the past 2
years, I know that she ain't in my class though, this is my time to
prove I belong in the elite"
Michelle though is understandably seething when speaking "so my stable
seems to have me in the doghouse because last year wasn't my best,
yeah that's what you want to hear right!"
Continuing "if they want me to show them my worth, well Iggy is going
to be my punching bag till she collapses at my feet sobbing"
Fight night, out comes Michelle with Taryn Terrell and Eva Carneiro,
she stares down to the ring and bangs her gloves together, psyching
herself up for this big test for her before making her way down to the
ring.
Her attire tonight is a silver sports bra, matching trunks with gold
stripes up the sides, silver gloves and shoes, while her brunette hair
is braided.
Climbing into the ring; she heads to her corner with no fanfare, just
warming up for this fight as she looks more serious then she ever has
for this fight.
Out comes Iggy with Ronda Rousey and Sunny McKay by her side, she
waves for the fans to stand and shouts "come on!" As she begins to jog
to the ring.
Her attire is a white sports bra, matching shorts, shoes and gloves as
her blonde hair is up in a simple ponytail.
Stepping into the ring; Iggy mounts the bottom rope in her corner and
raises her arms up to a loud roar, Michelle's eyes burning a hole
through her back.
Soon the fighters are brought to the ring centre, an intense staredown
between these two as they both want to prove something and the woman
in front of them is the stepping stone to success.
Asked to touch gloves; they swipe them together and jog back to their
corners, with the bell soon ringing to start 10 rounds of welterweight
action.
Round 1:
Iggy starts the round strong with her reach advantage allowing her to
box on the outside, moving around Michelle as she jabs away at her
head.
The Brit keeps her guard tight, knowing that she was going to be under
fire early on, she tries to step inside but gets caught twice to the
face with a jab and straight.
Iggy keeps Michelle on the backfoot and looks comfortable as she
starts peppering the body as well as targeting the face of her
opponent.
But Michelle times an a jabbing attack by her opponent, moving her
head and dipping to dodge three jabs to step inside finally to work
away at the body of the bigger fighter.
She looks to enjoy rattling the body of the singer with four sharp
body shots, before Iggy shoves her back and spikes her on her nose
with a hard right to force her back.
The bigger fighter again keeping Michelle having to fight on the
outside as the girls trade, the cleaner punches coming from Azeala as
she keeps knocking Michelle's head back.
The big blonde looking confident as she drives Michelle back behind
her guard towards the ropes, changing things up to the body of Ryan as
seconds tick away in the round.
The bell rings with Iggy grinning as she jogs to her corner, with
Michelle scowling at her through her back before she heads to her own,
both know that Iggy walked that round with ease.
Round 2:
Back out comes the fighters, trading stiff straight punches early with
Iggy again happy to trade on the outside, keeping Michelle back in the
early going.
Till Michelle slips under a right and digs a shot to the body and an
overhand left to knock Iggy's head to the side and make her swear.
Michelle is like a terrier as she keeps at Iggy, whose forced to trade
in tight; looking a lot less comfortable as the brunette makes things
scruffy with her head nearly smacking the Aussie under her chin.
The singer is grunting each time her body is hit by Michelle, only
able to land glancing shots to the top of her head.
Iggy needs to shove Michelle back again; catching her coming in with a
straight to the top of her head and starts to knock Michelle backwards
with long range punches.
Michelle grapples onto her though to force the clinch, with Iggy using
her power to shove Michelle against the ropes and leans on her.
The referee breaks them apart with Michelle hurling abuse at Iggy for
her shoving, with the ref warning both to keep things clean.
As they are allowed to continue though; Michelle slips under a
straight and lands an uppercut that allows her to drive Iggy back
several steps.
The bell rings with Iggy rubbing her chin and telling her opponent
"lucky punch w****" before heading to her corner to a telling off from
Ronda.
While Michelle has a sly grin; Taryn nodding at her as she has tells
her fighter "good job, now build off it" while Eva works on the marked
up face of Ryan.
Round 3:
Back out come the fighters with Michelle quick to get into the face of
her opponent, leading to them trading at midrange.
Michelle targets the body as Iggy aims for her head, a right hook
knocks Michelle to the side and it's the youngster who wins the early
exchange.
Iggy pounding hey guard of Michelle to try and break it open, with
Michelle being forced around the outside of the ring.
The Girls Friday corner looking worried as Michelle can only land a
few single punches to the abs of get opponent, before she is driven
back behind her guard.
Iggy steps inside with two body shots and lands right across the lips
of the Brit to make her cry out and busts open her lips.
That becomes a target for Iggy as she keeps Michelle on the back foot,
Michelle forced behind her guard as Iggy slams punches into her gloves
and forearms.
Several find their way between the gloves to the face of Michelle, who
dips under a straight and bangs away at the side of her opponent's
body till she gets hit on the top of her head.
The round ends not long after with Iggy forcing Michelle against the
ropes in front of the judges tables, Iggy strutting back to her
corner.
Michelle wiping the blood from her lips as she heads back to her
corner, with Eva looking worried for her and Taryn shouting at her
"you wonder why you are in the doghouse! What the f*** was that!"
Before she goes through the gameplan again.
Round 4:
Iggy again starts off strongly with her punches forcing Michelle back
to the outside of the ring, Michelle keeping her guard tight and
moving more lightly on her toes to duck and dodge.
A straight punch digs into the top of Michelle's head to open her up
more for the bigger punches that knocks Michelle back towards the
ropes.
A missed right hook though from Iggy allows Michelle to dip under and
land three sharp body punches just about above the waistband of her
opponent, who gasps and steps back.
Michelle using the gap to escape into space and while her face is
looking messy with bloody dripping off her lips onto her jugs, she
still looks determined.
Iggy turns and tries to give chase; but Michelle uses her movement and
experience to duck the punches aimed at her head, with her counter
shots eating away at the body of the bigger fighter.
The blonde does manage to catch Michelle with a jab to the top of her
head and a right cross to knock her back a step.
The Chimera fighter finishing the round strong with her punches
pinning Michelle back behind her guard till the bell rings.
Michelle looks to be seething as she heads to her corner, Taryn just
looks embarrassed as she comes back, Eva cleaning her up as Michelle
and Taryn barely speak this time, all that needed to be said was done
at the end of the last round.
In the opposite corner; Ronda looks more relaxed, just telling her to
be careful as she nows, a dangerous opponent is often a wounded one.
Round 5:
The round starts as the others have; following the same pattern of
Iggy using her reach to keep Michelle on the outside, drilling her
punches into the top of her head.
But as she steps forwards to punish her opponent, instead Michelle
ducks under a right cross and lands a punch right into the liver area
of the big blonde.
Who gasps and winces; the follow up two body shots just above the
waistband force more air from Iggy's body and she looks to be hurt.
Michelle keeping in tight; forcing them to trade in close and her
target being the body of Azeala gives her the drive she has been
looking for since the start of the fight.
Iggy shoves Michelle back; this time though she misses with a right
and left hook, Michelle slipping under them and again drills her
opponent to the body with a stiff straight to the body.
The big blonde needing to clinch up as she looks to be breathing hard,
those crippling body shots have taken effect and the referee needs to
pry them apart.
Iggy manages to score two straight punches to the charging Michelle's
face to force her back, but Michelle finds a way inside to bang a
straight off her chin and another left off the ribs of her opponent.
The round ends with Iggy actually covering up as Michelle works away
at her body, hitting the forearms of Azeala.
Who rubs her stomach and has her gumshield hanging out her mouth so
she can breath more easily, Ronda shaking her head at her, not
impressed by Iggy's mistakes.
While in the other corner Michelle sits and winces each time she is
touched, both fighters are hurting and their coaches know the next
round is going to be massive.
Round 6:
Both fighters come out with determined looks; trading single punches
early on as they move around each other.
Michelle tries to slip inside with her head dipping down; AS SHE COMES
BACK UP THOUGH, SHE GETS HIT WITH A RIGHT CROSS AND A LEFT HOOK PUTS
HER DOWN TO HER KNEES!
The referee begins his count as Michelle looks at the canvas
1...2...3...4...5 shoving her way up to her feet, 6…..7... There's a
wobble but she puts her gloves up 8.. The ref checks her over and
let's the fight continue.
Michelle needing to get on her bike as Iggy comes on the attack, with
the brunette covering up as Iggy aims to finish this with a flurry of
head punches.
The hurt Brit takes two shots to her bloody lips to make her howl out,
before Iggy can finish the job though; Michelle wraps her up in a
desperate clinch.
The crowd is chanting for both fighters as Michelle holds on tight and
Iggy struggles to break free, the referee soon steps in to pull them
apart.
Iggy again tries to get on the attack, but Michelle dips down and
again spikes Iggy on her liver area, causing her to couch and suddenly
it's the big Aussie in trouble.
Michelle rips two more thudding shots into the body of Iggy to make
her legs wobble and her lean over, AN UPPERCUT SMASHES INTO HER FACE
AND TIMBER! IGGY FALLS TO HER BACK SPREAD EAGLE!
The referee begins counting as Michelle stumbles to a neutral corner
1.....2....3....4...5 Iggy can be heard groaning as her head moves
6...7....8 her gumshield is spat out 9....10! She is counted out!
Winner Michelle Ryan KO Round 6After:
Michelle wins but certainly doesn't look like one as she let's herself
slide to her backside and sit against the turnbuckles, her arms on
either on the middle ropes on each side of her as her eyes burn holes
through Iggy.
Both corner teams rush out to help their fighters out, giving them
water and cleaning them up as the crowd stand and applaud both for how
physical they were prepared to go.
Once the fighters are helped to their stools, both lock eyes in a
nasty stare; clearly this fight fostering bad feelings as Michelle
gives Iggy the middle finger.
Iggy is helped up by Ronda and out of the ring, with Michelle seen to
stumble up and head to the ropes near where the Chimera girls are.
"tell Alice Goodwin I want her fat arse next!" Yells Michelle to them,
with Ronda stopping with Iggy using her as a clutch.
The newest WWE star turns around to look at Michelle and yells back
"she'll enjoy f***ing you up, I'll tell her tonight" and helps Iggy to
the locker room area.
Iggy has her head down as she doesn't look forwards to sitting in
front of Stephanie McMahon on Monday and explaining how this fight
slipped through her finger.
Pundits all agreeing that she needs to close these fights out to gain
a chance at a full contract at Chimera and not risk the wrath of
McMahon.
While Michelle slaps Taryn's hand away as the coach comes to help her,
clearly tension still between them over all the problems they've had
these past two months.
Michelle sliding out the ring and tries to walk up the ramp on her
own, but she stumbles and nearly falls on her face, with Eva rushing
out the ring to help her out.
The stubborn Ryan nods her thanks to Eva, who might be the one person
in her stable she still gets on with, while Taryn just stares angrily
at being disrespected by her fighter.
As the Girls Friday crew heads to their locker room, this is certainly
not a healthy part of the "family" it has to be said, with Michelle
looking like the black sheep.