Post by Lookout! Boxing on Dec 29, 2017 23:31:02 GMT -6
Michelle Ryan versus Kelly Brook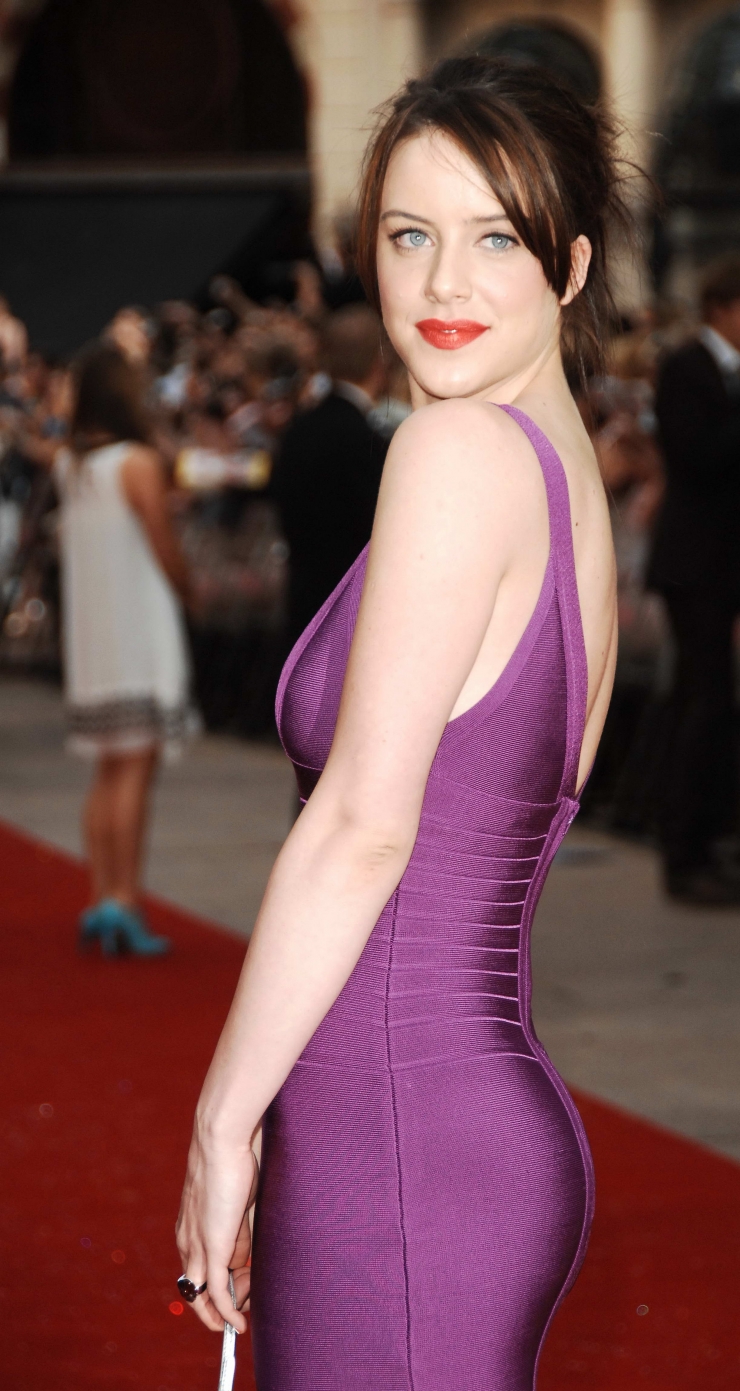 Vs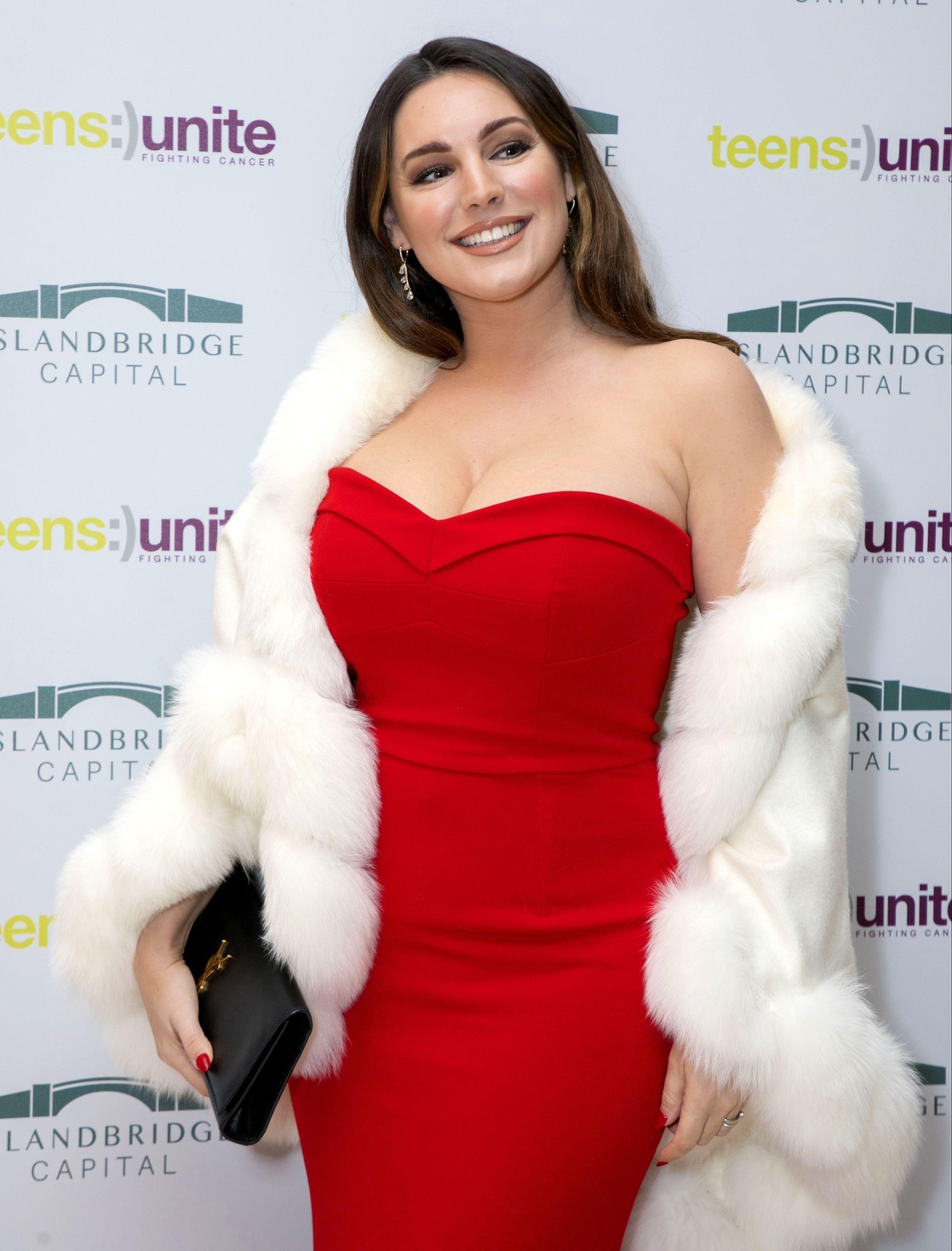 (Written by Girls Friday/Results by Lookout!)(Girls Friday vs This is Glamour)Intro:
An interesting match up of two British stars, Michelle Ryan and Kelly
Brook go to war tonight to prove their dominance.
Michelle is 33 years old, standing at 5'7, her record is 19 wins, 16
by knockout and 15 defeats.
While Kelly is 38 years old, stands at 5'8 and holds a record 41 wins,
30 by knockouts, 58 defeats and 5 draws in her over 100 fight career,
that has seen her win the FCBA lightweight title twice and been the
Queen of the ice hotel.
Both girls have been at parties together, so this isn't the first time
they met, judging by their faces though they seem to not be friends as
they glare at each other.
Sitting at their tables, Michelle speaks first "you know Kelly; I've
always been jealous of you; honestly I mean you are a fat s*** whose
somehow kept getting modelling work, while I have to work hard to have
this body"
Kelly squeezing her fists tight, doing everything in her power not to
charge over at Michelle and rearranging her face.
Michelle just smirks as she asks "how do you even get up to train for
fighting; you have over 100 fights and yet you are nowhere near the
hall of fame, a pundit told me you'd need to stay unbeaten and get up
to 100 wins to even have a chance"
This leads to Kelly replying "you can talk about me all you want, so
let me straighten you out on a few things; I have had over 100 fights
because I prove I belong in that ring by battering anyone dumb enough
to challenge me, even when I lose they know they've been in a fight"
Quickly adding "I also have won titles, you have won nothing last time
I checked, maybe being a failed actress is the biggest thing you
should worry about!"
"Fat bytch!" "C***!" Both girls shouting insults across the stage at
each other, faces red as they look ready to charge across to each
other.
Instead Michelle smiles as she picks up the pitcher of water on her
table and throws its contents at Kelly, splashing Kelly's floral dress
to make her scream bloody murder.
Michelle jogs off to the side of the stage as two guards hold Kelly
back, Michelle shouting "I'd suggest wearing a bra next time you get
wet bytch, your flabby jugs are nearly breaking free" laughing as she
leaves, while Kelly has to be herded back off the opposite side.
Fight night, out comes a confident looking Michelle with Lauren
Berlingeri and Eva Carneiro by her side, she heads to the ring with
her arms up in the air.
She is wearing a black sports bra, trunks with a white waistband,
black shoes and white gloves, her brunette hair is braided for this
fight.
Entering the ring; she shouts "where's that fat w****! Get out here so
I can kick your f***ing arse!" As she waves Kelly out, Lauren trying
to calm her down as she drags her to her corner and tells her "focus
Michelle!"
Now out comes Kelly with Melinda Messenger by her side, she of course
looks mighty upset as she storms towards the ring to get her revenge.
Kelly is wearing a dark blue sports bra, matching trunks, gloves and
shoes, her brunette hair is up in a ponytail.
Climbing into the ring, the referee and both fighters coaches holding
them back as they try to get right at each other, snarling at the
other as they want to start straight away.
Once back in their corners; the referee lays down the law, telling
each of them that this is boxing, he doesn't want to see a street
fight and he will stop the fight if they don't listen to him or stay
within the rules.
Both fighters nod that they agree and after a moment for both to take
a breath to calm down, the bell sounds to start 10 rounds of
welterweight action.
Round 1:
Out come the fighters, as usual Kelly looking to use her power as she
tries to come in close to Michelle, while her opponent is up on her
toes and moving on the outside.
The fighters are snapping jabs through the others mitts to their
faces, Kelly looking to step inside, too predictable early on as she
throws a right cross that misses.
That gives Michelle an opening to land a double jab to the face of
Kelly and get out the way of trouble as the bigger Brit misses with a
counter left.
Michelle taking control of the early action, showing she has the
quicker hands as she catches Kelly to her face with straights and
jabs.
Kelly manages to land a right to the body of Michelle and a follow up
left to start to get some momentum, backing Michelle up to the outside
of the ring.
She misses with an uppercut though, showing she is still unfocused due
to Michelle's insults, leading to Kelly taking two more strikes onto
her head to knock her back a step.
Ryan almost looks gleeful as she picks her punches through the guard
of her rival, driving her back towards the ropes with a flurry that
sees her land more punches to the face of Brook and her jugs too.
The bell soon enough rings to end the round with the referee holding
Kelly back from charging Michelle, Melinda rushing out and shouting at
her "calm down! You're playing into that bytches hands!"
Getting Kelly to sit down, Melinda works to wash her marked up face
down and tells her "come on Kelly, you are a grown up; do I really
need to say the nursery rhyme, you are going to fight smart and laugh
at her when you win OK?" Kelly nods.
Round 2:
Michelle looks to keep outboxing Kelly, the problem is has though is
that Kelly is fully focused on the task and now as she steps in to dig
shots to Kellys face, she is now getting smacked back.
The girls stand and trade as Kelly keeps in close to Michelle, bodies
taking a pounding as Kelly looks to drive through Michelle.
Who has to use her footwork to step out the way of a charging Kelly,
Michelle then lands a straight to the side of her opponents head.
The fighters separate for a moment, Michelle tries to step in to land
snap a straight to the face of Kelly; who parries the shot and steps
in herself with a right cross.
Kelly starts to control the action; beating Michelle back around the
ring with thudding punches that snap into the gloves of the younger
fighter.
The younger Brit tries to duck and come back up with an overhand
right, Kelly though steps out the way of the shot, landing two
clipping shots to the top of Ryan's head.
The rounds ends with Michelle knocked onto her heels, Kelly jogging
back to her corner looking much more content then her opponent.
Michelle looks surprised before her face curls into a hateful glare,
her eyes burrowing into the back of Brooks before she heads to her
corner to get cleaned up.
Round 3:
Now it's Michelle who has to refocus; working on skirmish style
attacks, getting in to dig punches to the body and face of Kelly,
before slipping back out the way of the slower Kelly's punches.
A double jab snaps to the top of Kelly's head, Michelle dodging out
the way of a counter left punch, quickly coming back in to land a
straight to the cheek of her rival.
Kelly look frustrated again; getting mostly glancing blows at the
moment off the arms and top of the head of Michelle, who is starting
to get that smile back.
Two punches across Kelly's face from Michelle gives her the confidence
to step in and try to land a right hook, one that the bigger fighter
leans out the way of.
Kelly landing a left hook of her own to the cheek of Ryan, starting to
drive her onto the ropes with thudding body shots.
Making Michelle groan and try to fight back, the crowd enjoying the
fighters slugging it out in tight, Kelly is continuing to power her
opponent backwards though.
With Michelle covering up late in the round; Kelly pounding away at
her sides with Melinda cheering her on to ruin Michelle for all the
crap she has said.
The bell rings with Michelle continuing to be upset by not having
Kelly right where she wants her, instead Brooks looks to be growing
into this fight, while Michelle is struggling.
Both getting washed down by their coaches, their faces are getting
marked up, but Michelle's body looks to be reddening up nicely.
Round 4:
Out come the fighters with Michelle still looking to use her speed to
try to control Kelly, whose protecting her face from the punches aimed
at her.
Kelly doing her best to stalk forwards, Michelle landing a jab to the
body and a follow up right to the ribs to make Kelly hiss.
As Michelle tries to step back though, Kelly catches her with a left
cross and a quick follow up right rocks Michelle's head around.
The smaller fighter tries to fight back but the sheer power of Kelly
is knocking her around the ring, Michelle tries to land an uppercut to
get back at Kelly, missing though and ending up taking a straight to
her lips.
Kelly pounds Michelle back onto the ropes, slamming in body shots to
open up her opponent, whose groaning with each shot she takes.
Michelle needing to clinch up; her eyes look to be welling up as Kelly
scrubs her back against the ropes, the referee breaks them apart.
The actress uses the chance to move to space to take a breath and try
to reset, with Kelly getting right into her face to press her back
behind her guard.
Every time Michelle tries to get out from behind her guard, as soon as
she gets caught with some real vicious punches across her face, she
falls back into her shell.
The bell rings with Michelle looking confused, Lauren tries to get
through to her that she needs to move her head more, but she looks
lost in her own world.
While Kelly is smiling; something you'd have not expected after her
mood at the start of the night, now though she smells blood in the
water, she really wants to batter Michelle now as she stands up before
her rival does across the ring.
Round 5:
Michelle comes out behind her guard, maybe hoping to catch Kelly
napping judging by her mannerisms, digging a few jabs out her guard.
But Kelly is right in her face; ripping body shots in to make Michelle
groan and grimace, the older fighter is really starting to beat
Michelle up as the younger fighter just doesn't seem able to keep her
back now.
AS MICHELLE'S GUARD OPENS UP; KELLY LANDS AN UPPERCUT THAT ROCKS RYAN,
A FOLLOW UP RIGHT AND LEFT RIPS INTO THE FACE OF MICHELLE AND DOWN SHE
GOES!
The referee checks on Michelle; whose groaning, so he begins to count
1...2..3...4....5.. Michelle hasn't budged 6...7...8...9...10.. The
fight is over!
Winner Kelly Brook KO Round 5After:
The Renaissance of Kelly Brook continues it seems; she has got Khloe
Kardashian, Erica Durance and now Michelle Ryan on her list of knock
out victims in the past few months, all with dominant performances
too.
The victor beams as she flexes her arms in the corner, enjoying the
loud roar from the fans as they have loved Kelly for all of her
career.
While Michelle is woken up by the ringside doctor, she looks like she
has been run down by a steam roller, holding her head as she stares up
at the lights and wonders where things went wrong.
Lauren and Eva helps her up and over to her stool, washing the
reddened face of Michelle, who doesn't know whether to cry or complain
about this defeat.
Kelly wants a word with her, telling Michelle "let that be a reminder
not to mess with me; next time you call me out, I'll kick your arse
before we step into the ring"
With Michelle scowling at her in reply, Kelly needs Melinda to drag
her away as she looks like she wants to slap that look off her face,
some in the crowd urging her to.
As soon as Lauren and Eva feel Michelle is OK; they help her out the
ring, the loser still looks defiant, still believing she is better
then Kelly even after this beating.
Some pundits questioning her future though, at this exact same PPV one
year ago, Michelle was fighting Kate Upton for the welterweight title
that led to a loss, this year has been a shambles in some peoples
eyes.
So is 2018 the last year she might be in the stable? Expect no comment
from the Girls Friday camp but Michelle must know the pressure she is
under.
Someone with no pressure is Kelly, the face of the Glamour stable is
definitely looking forwards to next year, telling the press after the
PPV "I want all these big names next year, give me Charlize Theron,
Amanda Righetti, Bridget Regan and of course the champ Hannah
Ferguson"
It looks way too early for title talk, but maybe the other people on
her list might be looking at Kelly now, where a few months ago they
wouldn't have battered an eyelid.