Post by caspian2 on Jul 15, 2017 10:02:48 GMT -6
Pre-Event: The War of Love
Extending a warm welcome to all our guests for a night of exciting boxing action! We're live inside the bowels of the Belasco Theatre in downtown Los Angeles, and it looks like we picked the right venue for a sold-out crowd, with over a thousand spectators packing the rafters for tonight's bouts. On the official fight-card:
1. Megan Fox vs Isabel Lucas (Non-Title Flyweight)
2. Emily Ratajkowski vs Sara-Jean Underwood (Bantamweight)
3. Alexis Ren vs Cailin Russo (Lightweight)
4. Taylor Hill vs Monika Jagaciak (Welterweight)
5. Hannah Ferguson vs Kelly Rohrbach (Welterweight)
Titled VIX: Occupational Hazards, tonight's event brings girls with grudges from across the spectrum of television, movies and modeling worlds. The girls have beef, the drama is real and the emotions are raw, which will all make for some exciting action in the ring tonight. Let's pass the mic on to our MC for the evening, making her first appearance since her fight in June, Ms Lily Collins!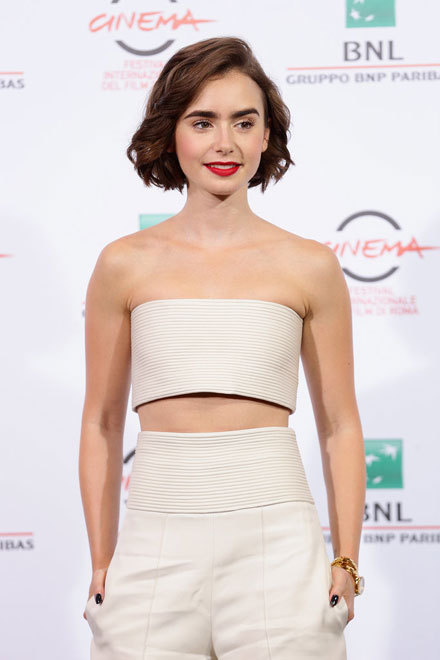 Lily appears in chic work attire: white blouse and pants, not scheduled to fight tonight and looking like she's fully recuperated from that last bout with a certain Ms Vanessa Hudgens, looking cocky as always with that cheeky smile, meeting the boos and cheers from the audience as she finally takes center-stage.
"Greetings, sports fans… I'm sure you're all here to see me in action, but allow me to reassure you that I'm hard at work back in training, and *far* from it if you think that i'm gonna take the results of my last match lying down," Lily pauses to let the crowd soak in her words, obviously referring to that humiliating loss at the hands of Hudgens in their inaugural AMD match.
"Don't you think this is the best time to challenge Vanessa stinkin' Hudgens to a rematch in the ring?" Lily smiles as she teases the crowd's reaction to such a prospect, and of course is happy when the roar of approval is deafening. "But I'm not going to do that - at least not yet. No - what I wanted to announce - 'Occupational Hazards' - hmm such an apt name for our rivalry," Collins pauses, biting her lip and gathering her thoughts. "Vanessa and I, we definitely have beef between us - I won one, then she won - we certainly have a score to settle over who's the 'Fittest Flyweight' of them all over this side of the Atlantic…
"And I say… what better way to settle our 'Fittest Fly' differences than with an all-out, AHW bout in the gym of my choice?" Collins pauses for the final time to let it sink in. "And that's not all, Hudgens. I challenge you to
La Guerra de Amour
- yes,
The War of Love
. An old hag like you must remember that match, surely? A certain Jessica Alba and Neve Campbell battled through the night, and the winner got to do *whatever the f*ck she wanted to* with the loser, which of course will be you, Nessie," Lily finishes with a short laugh. "So… you let me know whether you're woman enough, Hudgens. Or shall I say - whether you're *fit* enough to face me down, woman-to-woman." Collins concludes her shocking challenge with a sly smile before exiting the ring to let the ring officials take over.
Well, we certainly weren't expecting that - I think the VIX people need to choose better candidates to MC - someone who perhaps isn't prone to hogging the limelight? Nonetheless, Collins has certainly got the crowd fired up now with the prospect of another clash between her and arch-rival Vanessa Hudgens. But that's a tale for another time. Let's get the first match started, what say you?