Post by Lookout! Boxing on May 26, 2017 18:55:23 GMT -6
Miranda Kerr versus Kendall Jenner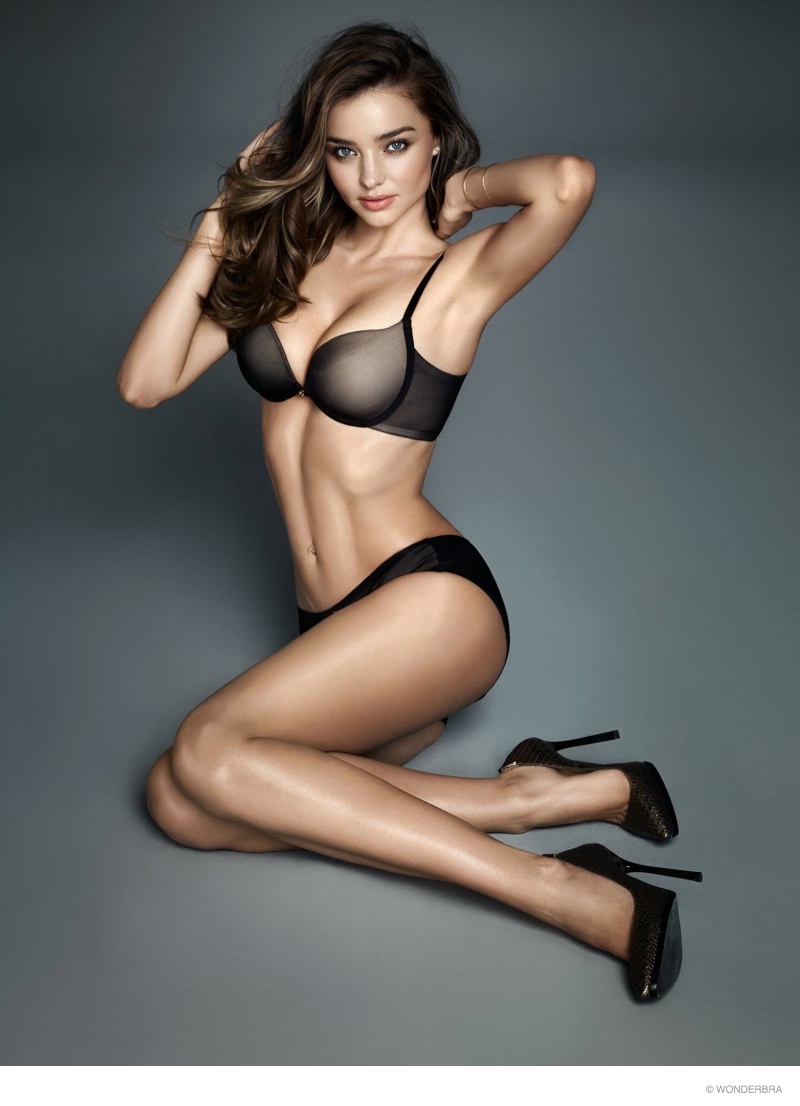 Vs
(Written by Girls Friday/Results by Lookout!)
(Downunder Boxing vs Girls Friday)
Intro:
A rematch from last September, Kendall Jenner and Miranda Kerr are
both after a title shot, a win here could be massive for both
fighters.
Miranda won the first encounter with a 9th round knockout after a back
and forth war between the two leggy brunettes.
Now the 21 year old Kendall heads into this fight with a record of 9
wins, all by knockout and 2 defeats, she is a New Blood lightweight
winner.
The 34 year old Miranda Kerr is 1 and a 1/2 inches smaller at 5'9, her
record of 18 wins, 16 knockouts and 2 losses, she is the current ACB
bantamweight title, also a former BBU bantamweight and lightweight
champion and Queen of the ice hotel.
Both fighters were interviewed together, being friends from modeling
together on photoshoots and their first fight had helped forge the
bond even more.
Smiling as they sat on a sofa together and speaking to an interviewer,
with Kendall speaking first "I absolutely love this girl" laughing as
she holds hands with Miranda and both blow kisses jokingly to each
other.
Changing to a more serious tone, Kendall adds "though seriously we
both want the same thing, to be the best and that means winning the
FCBA title, so while we are friends, I'm coming to get my win back
babe and then the title"
Miranda nods and tells the interviewer "like Kendall says, I mean
girls like me, Alessandra and the champ Adriana are like her bigger
sister, Kendall, Bella and Gigi want to learn so much off us and being
a model today is being part of a family"
Laughing "but like any family we all fall out from time to time,
though I don't expect us to fall out, just for 10 rounds if needs be"
Both girls stand up together and stand nose to nose with their hands
on their hips, the girls looking serious as they know that the next
time they see each other, all this friendship stuff will be gone,
instead it will be two warriors after being the best.
They leave the set separately as they go to train and plan for the
fight with their training staff.
Fight night, out comes Miranda first with her trainer Nikki Visser by
her side, the Aussie stunner is wearing a green bikini and matching
gloves.
Strutting down to the ring, she is smiling as she nods to her cheering
fans in the crowd.
Before she climbs into the ring and waves to the crowd while walking
to her corner, Nikki putting her through her warm up routine as she
tells her "you know how to beat this girl, don't forget the prize at
the end of the rainbow"
Now Kendall arrives at the top of the ramp, behind her is Melanie
Sykes and Eva Carneiro, Kendall wearing her now trademark white gear,
this time a trim bikini with red gloves and bright red lipstick.
Strutting down to the ring like Miranda did, she blows kisses to her
fans and before she steps into the ring, she blows a kiss to Miranda,
who winks in reply.
Though as she climbs into the ring, Melanie is straight at her "she's
your enemy in here, no kisses or jokes, just war OK!" To which Kendall
nods in reply.
The fighters are brought to the ring centre, all the fun has ended as
you can see how much this rematch means to both, for Miranda it's
about keeping Kendall behind her and of course Kendall wants her spot.
Asked to touch gloves, they respectfully touch gloves and wish each
other good luck, then head back to their corners.
The referee looks happy to get the show on the road, signaling for the
bell to be rung to start 10 rounds of lightweight boxing action.
Round 1:
"Ding" out come the girls, probing each others defences out early to
find staunch guards to overcome, long range strikes the order of the
day as they dance around each other on their toes.
Miranda looking to be the aggressor, throwing a double jab that lands
on the forearms of the guard, then goes to land a right across the
side of the body.
Leaning out the way, Kendall makes Kerr miss and counters with a left
cross but doesn't go big yet, just falling back into a single punch
affair with Miranda.
Who is looking slightly aggrieved that she got caught, that doesn't
stop her trying to land something big herself as she throws a feint
left and lands a right hook.
As she tries to close the gap though, Kendall snaps a straight into
her nose and a quick follow up left cross, before stepping out the way
of a right hook.
Kendall seems to have tightened her boxing skills up from these girls
first encounter, Miranda landing mostly glancing shots as Jenner uses
her reach advantage to control the pace of the round.
Late in the round, Miranda finally lands a big punch, snapping a jab
that Kendall instinctively covers up for up top, instead her real goal
is to dig a right to the side of the body, getting a grunt from her
younger opponent and a follow up left to the other side.
Both fighters letting their hands go with seconds left in the round,
looking to win the first round and hopefully start on the right foot.
The round ends with both girls giving each other a fist bump and a nod
to show respect for each other, then jogging back to their corners.
Melanie telling Kendall "good job, keep controlling the action and
Miranda will make a mistake that you'll punish her on"
Miranda meanwhile is bumping her gloves together, wanting to make her
mark on the fight quickly or face a confident Kendall, who she knows
from what she's seen is a pain to beat.
Round 2:
Round starts similar to the first one, long range affair as Kendall is
looking to frustrate Miranda, the Aussie though looking more
understanding of the situation, throws a double jab to measure up
Kendall.
As the youngster goes to step back, Miranda steps forwards quickly to
keep the distance the same and lands two hard body shots.
Kendall being forced to fight more freely as Miranda isn't going to
let her get too far away now knowing what she's got planned.
It leads to both exchanging quick fire punches through each others
guards, till Miranda slips past a straight punch and lands a right
cross that turns Kendall's head.
Miranda is pressuring Kendall's guard as the youngster covers up and
the Australian fighter is digging away trying to break it open.
Moving her punches southwards, Miranda starts digging in body shots to
wear Jenner down, but she leaves herself open for a counter attack,
which Kendall takes with her own double jab and a hard right hook up
top.
Kendall in the later part of the round starts to push Miranda back a
few steps, but the older fighter parries a right cross and comes back
at her opponent.
Again the girls fall into a heated exchange, squaring up to each
other; they throw a flurry of punches past each others arms and into
the others face.
Till Kendall after much shouting from her corner team, steps back out
of the tight infighting and as Miranda tries to close the gap, Kendall
slips in an uppercut that rocks Miranda's head back.
Miranda showing her toughness not to go down, but it looked to hurt
her as she covers up with the round reaching it's conclusion and
Kendall on the attack with a barrage of straight like punches to her
guard.
The bell rings with Kendall nodding at Miranda, smiling as she says
"good round, but now the gloves are off" which only gets a serious nod
from Kerr in reply.
Back into their corners go the girls as some red marks are starting to
show on the fighters, nothing major yet but the friendliness between
the women seems to have disappeared for the moment, both remembering
how dangerous the other is in the ring after the first fight.
Round 3:
This time there is a marked difference in both fighters movements,
Kendall not looking as keen to start on the back foot, getting an
annoyed look from Melanie in her corner as the fighters square up to
each other early.
Digging straight punches at the others guard to start, then as if
they've mentally agreed, both start throwing punches around the others
guard to their cheeks.
Kendall seeing a chance lands a straight through the guard of Miranda
to her nose and quickly follows up with a left to her ribs and a right
cross up top.
Miranda looking confused where the punches are going to come from next
as Kendall is upping her work rate, not sticking to one target.
It gets Kerr into a defensive mindset and that allows Kendall to
really go to work, using her jab to keep Miranda behind her guard and
rifling her right into the side of the body and head of her opponent.
Starting to fight back, Miranda's face doesn't hide the fact that she
is getting annoyed, as much as she loves Kendall like a sister, the
competitive fires are driving her to hurt her.
Both fighters landing some stiff straight punches as Miranda gives
Kendall a warning of her power with a right hook finding it's way up
top to the eye of the American, who cries out in pain and eats two
more straight punches to her lips.
Keeping things tight, it's Miranda whose now starting to control the
action, working the body as her head nearly slams into the chin of her
opponent.
But as the round is about to end, Kendall nudges Miranda back with her
left shoulder and opens up with a left/right cross combo that turns
Kerr's head side to side.
The round does end with Kendall just getting a stiff straight punch
onto the lips of the Australian, who gives her a hard stare that
Kendall quickly gives back.
The referee having to order both fighters back as they send messages
through there body language that they won't back down from each other,
before they do finally jog back to their corners to get cleaned up.
Round 4:
Off go the fighters off there corners with some hard looks being
exchanged between guards, before they step forwards and let their
hands go.
But Kendall is fighting wisely; keep luring Miranda onto the front
foot, then she's using good footwork to step to the side and land a
double jab to the side of her opponents face.
Miranda looking uncharacteristically short with her temper, maybe Mary
Elizabeth Winstead beating her is playing on her mind as Kendall looks
to be outboxing her and the last girl who did beat her.
Getting in close, Miranda digs in two hard body shots to the abs of
Kendall to make her grunt, soon both fighters are fighting on the
inside with their cheeks nearly touching.
But Kendall surprises Miranda with a slight push with her left and a
right hook quickly swings into the side of her face, to knock her to
the side.
A small cut can be seen under the left eye of the Aussie, who covers
up as Kendall comes on the attack, pounding her fists into the guard
of Kerr.
Miranda just doesn't seem able to catch a break, being pressed back
along the ropes, Kendall staying smart; not rushing in as she knows
Miranda is such a dangerous fighter.
Two body shots land from Kendall to the sides of the body of Miranda,
but she leaves her open up the centre and Miranda drives forwards with
two straight punches to the nose of the brunette.
Kendall stuck behind her guard with not long left in the round, till
she throws her right out and connects with that cut once more to make
Miranda cry out in pain.
The bell rings to end the round with Kendall surprising so many people
at ringside, some even say Tess Valmore looked to be respecting the
youngster but rumours are she said she had wind.
Miranda meanwhile looks puzzled as she returns to her corner, it's not
that she doesn't respect Kendall as a person or a fighter, but she has
been so used to dominating her opponents in every fight and now she's
had two fights where she's struggled to make a mark.
She quickly resolves to change things around as her coach goes to work
on patching that cut up, it doesn't look too bad but she knows it's
only going to get worse.
Round 5:
Miranda looks calm as she heads out to fight, both fighters start with
long range strikes as has been Kendall's game throughout the fight up
to now.
But Miranda uses her own speed, parrying a jab and stepping in tight
to land three body shots in and for the first time in what felt like
an age for Kerr, she was backing up Kendall with real venom in her
punches.
Kendall covered up and tried to move back to get into her comfort
zone, Miranda though was on a mission to hurt her or risk the fight
slipping away.
A big right to her eye though gave Kendall some breathing room as
Miranda was stopped in her tracks by that punch.
Kendall looks ready to get back on the attack; landing a stiff
straight punch to the nose of Miranda to start to pressure her
backwards.
But Miranda isn't going away so easily, cracking Kendall to the cheek
with a left hook as she comes forwards, then steps forwards to land
two shots that knock the American's head back.
Miranda starting to look herself again as she comes on the front foot,
slamming hooks into the body of the youngster to wear her out, getting
the reward of hearing Kendall moan out in pain with each shot.
This time though it's Kendall that strikes up the centre with a quick
double jab, then adds a left cross to stop Miranda again.
Both fighters setting their feet to slug it out as Kendall was losing
her composure, not happy being pushed around by her friend.
It is clear that even now that Miranda has enough of a power advantage
to knock Kendall onto her heels, Melanie getting frustrated with her
young protégé, as all that early work could come tumbling down soon
enough.
But just before the bell rings, Kendall lands a right to the left eye,
a yelp from Miranda shows how bad that hurt and Kendall lands a left
hook as the bell rings to turn Miranda's head.
The Aussie wipes her swelling left add to go with that cut, Kendall's
face is puffy around her cheeks but Miranda is looking like she's
going to be in trouble if she can't get full control on this fight.
Back to their corners they go with Kendall and Melanie chatting,
though it looks like a teacher talking down to an unruly student after
she left the game plan and almost got hurt by Miranda.
Who is being worked on by a worried Nikki, Miranda though shows that
steely resolve, sitting as straight as she can and trying to show that
she isn't hurting each time her left eye and the cut under it is
getting worked on.
Round 6:
Miranda looking to start aggressive, not let Kendall breath is the
plan it seems as she keeps her guard tight but is barrelling towards
her opponent.
Who is continuing to keep on the move, jabbing away at that guard to
try and find a hole in it but finding none at the moment as Miranda
looks fully focused.
Maybe too focused on the job and not where Kendall's fists are coming
from as she starts opening up to land her punches to the body of the
Jenner sibling, she takes a big right to her chin and a follow up
right hook puts Miranda down to her side!
Kendall jogging to a neutral corner, as the referee gives Miranda a
quick check, but it looks like her ego has been bruised more then
anything else.
Sitting on her heels at 5, nodding over at Kendall who is staring at
her, wishing she'd knocked her out.
Up at 8; Miranda bangs her gloves together to show she's OK, though as
the action starts again, she covers up for the expected charge from
Kendall.
Maybe unwisely, Kendall doesn't rush in! Instead she tries to pick off
Kerr with her jab as a measuring stick, then she starts to add the
power shots with her right working up and down her opponent.
But Miranda shows her toughness, not letting getting knocked down beat
her as she fights from her guard, Kendall starting to get more
aggressive herself as she wants to end this now.
Late in the round though and Kendall misses a right haymaker, her
patience seemingly gone and it costs her as Miranda catching her with
a right hook that rocks her head.
Then Miranda lands a left cross that turns Kendall's head to the side,
suddenly it's the Aussie on the front foot as she looks like she's
proving she can fight adversity tonight.
Kendall though slips a right hook and strikes that left eye with a
hard straight punch, pushing Miranda back a step.
Back and forth go the girls in the dying seconds of the round and as
the bell rings to end it, they barely hold back hitting each other.
Looking each other up and down, for the second fight in a row, neither
woman can believe what they have done to each other, though it's not
so much a shock this time around.
But still as they head back to their corners, each is asking
themselves "how do I win this?" Kendall feeling blood running from her
nose now and Miranda's left eye is looking bad.
Round 7:
Kendall looking to come on strong; head hunting with her jab and
trying to land a right to that eye, Miranda blocks the shot though and
the American looks to hit her with a left.
But Miranda leans out the way and as Kendall misses again, she has the
chance she has been looking for, slamming a right that lands on the
temple of Jenner.
The younger fighter stumbles back and Miranda is desperate to finish
this as she can't see a way to win on a points, pounding Kendall onto
the ropes.
The Aussie hitting the forearms of Kendall, then she digs two shots to
the abs; gasps escaping the lips of Kendall who is struggling to hold
back this onslaught.
She manages to shove back Miranda by her face and looks to escape the
ropes, moving away but is being chased back around the ring.
Kendall doesn't look that great though, her legs are not loving as
freely as they did before, she lands two jabs to try to keep Miranda
back.
It works at first but Miranda ducks under the right that Kendall tries
to land and comes back up with an overhand right that slams right on
her chin.
Kendall's legs wobble as she stumbles backwards, Melanie in her corner
screams "cover up! Cover up!" But Miranda is able to land two more
cross punches that slam into her cheeks and down goes Jenner onto her
behind.
The crowd goes wild as the fight has changed over into Miranda's
hands, Kendall sitting on her bum with a dazed look on her face, the
referee is up to 5 before she seems to gasp the situation she's in and
begin to shove her way but up.
Beating the count at 8 but slightly stumbling, she holds her gloves up
and tells the referee "I can still fight" which gets a relieved look
from her corner and a hard stare from Miranda.
Who as they are ordered to resume fighting, is straight into the face
of Kendall, who is retreating as best as she, taking a stiff straight
to her bloody nose though reels her onto her heels as Miranda keeps
the pressure on.
The bell rings to end the round as Miranda glares at Kendall, she
wants this win so badly now she has light at the end of what has been
a hard fight for her.
Kendall shakes her head, trying to clear the cobwebs that are
lingering from that knockdown, her corner working to wake her up as
Melanie says "come on babe 3 rounds and you've won!" To try and get
the full weigh of what she can do if she holds on.
Round 8:
As the round starts though, Kendall is trying to keep the distance but
Miranda is focusing hard on her to keep the pain she's under out her
own head.
A few jabs flick out from Kendall, Miranda though moves out the way of
those, then steps in with a big right uppercut!
Kendall's head snaps right back before she falls down looking like a
ragdoll, it's a horrible fall and the referee quickly checks her over,
before waving the fight off, she's knocked clean out!
Winner: Miranda Kerr KO Round 8
After:
Miranda pulled victory out of the jaws of defeat with this knockout,
she doesn't celebrate though as she looks concerned for Kendall,
looking down at her with tears in her eyes as the ringside doctor
rushes in and Nikki her coach has to come in the ring to usher her to
her corner.
Melanie and Eva in the Girls Friday corner look on grimly, hoping
Kendall isn't seriously injured after that knockout.
After several tense moments, the doctor puts his thumb up that Kendall
is going to be OK, everyone in the ring sighing their relief at the
good news.
Kendall sitting up with the help of the doctor after being woken up
and now she's crying as her unbeaten run for this year is over and
possibly her chances at a title fight coming soon.
Miranda after getting her gumshield and gloves taken off, rushes to
kneel next to her close friend and both women embrace as this feels
like déjà vu for them as Miranda knocked out Kendall in the first
fight.
Both women sit on their behinds and chat about the fight, Miranda
admitting "you beat my ass babe" as Kendall replies quickly "hey I'm
the one stuck on my bum, I can't get up"
Miranda forgetting for a moment how badly Kendall went down, shoves
herself up and in a classy move helps up her beaten friend with the
crowd cheering them.
Melanie quickly heads over to help Kendall by acting as a crutch,
before she helps her out the ring, Kendall tells Miranda "you should
be the one getting the title shot, I know you'd be a great champion"
Miranda nodding her thanks, as Kendall is helped out the ring and now
Kerr can celebrate with her fans, blowing kisses to them, though she
is still hurting from that fight, seeing her fans faces makes it worth
all the pain.
Soon she leaves the ring with help from her coach Nikki, both women
heading up the ramp with a smile on their faces, Nikki so proud of
Miranda for reminding people that she can win from behind.
Heading to the back, journalists race around her asking for a comment
from her, though she isn't exactly feeling like she wants to say
anything after an emotion and hard fought war.
She decides she is going to speak, saying "I am tired, sore and feel
like a semi truck has hit me, but I'm still standing and my respect
for Kendall which was already massive is off the charts now, she will
be a champion someday"
But changing the subject to the championship "I'll of course be
watching Lima vs Biel closely, I want a shot at that title sometime
soon" before Miranda with Nikki's help heads off to her stables locker
Room.