Post by Lookout! Boxing on May 26, 2017 18:46:56 GMT -6
Alessandra Ambrosio versus Joanne Kelly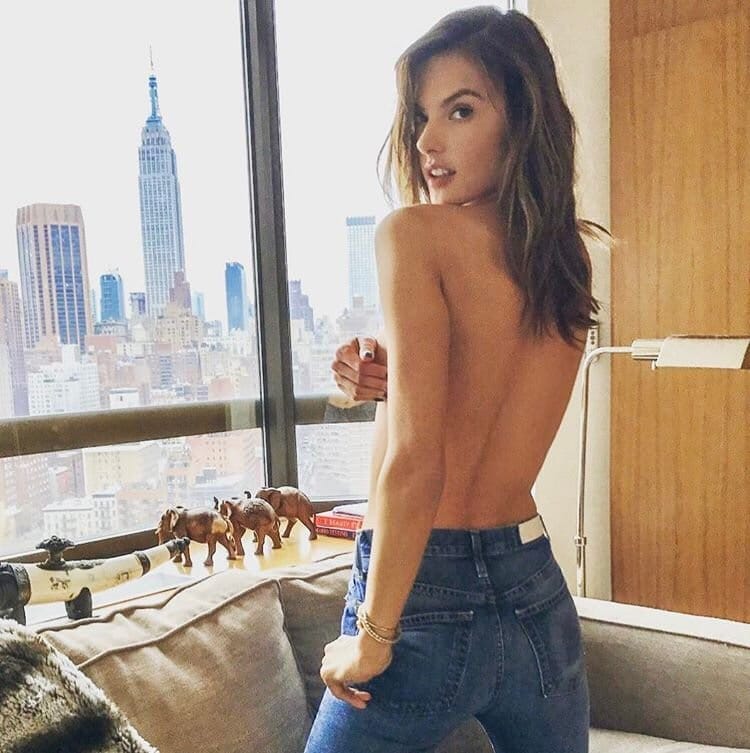 Vs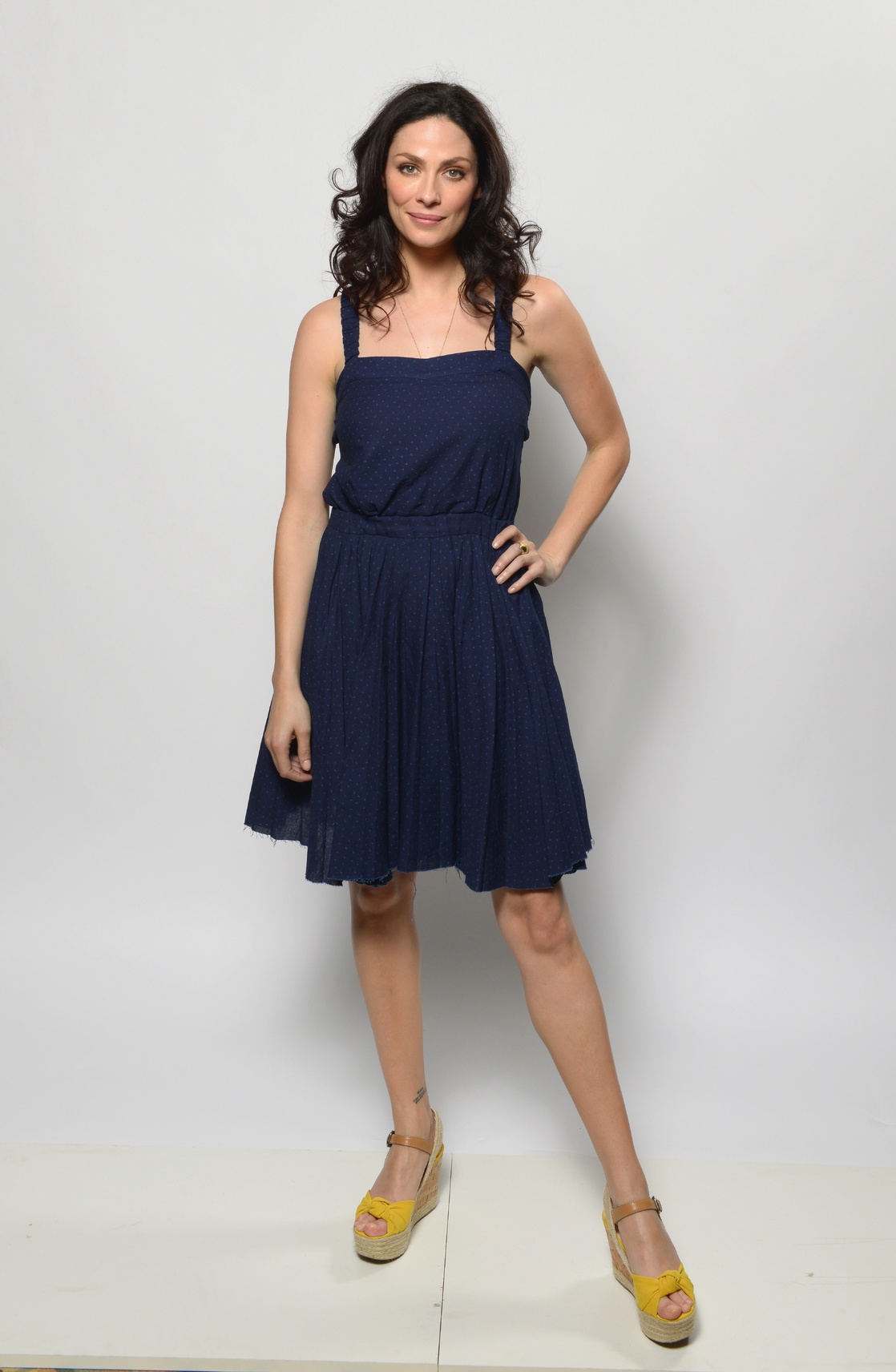 (Written by Girls Friday/Results by Lookout!)
(Girls Friday vs Free Agent)
Intro:
Alessandra Ambrosio looks to continue her hunt towards the FCBA
lightweight title by taking on fellow contender Joanne Kelly.
Alessandra is 36 years old, 5'9 1/2 and holds a record of 11 wins, all
by knockout on both sides of the pond and 3 losses to her name.
While Joanne Kelly is 38 years old, 5'9 and holds a record of 8 wins,
7 by knockout and 8 defeats that have gotten her in the top 25
lightweights.
Leading up to this fight, both fighters spoke to the press about their
training and what they thought of each other.
Alessandra tells the press "God did it feel so good to be back on the
winning path, after I fell to Missy Peregyrm, I honestly thought I had
lost any chance of getting a title shot"
She adds "but kicking Kelly Brook's ass last month has gotten a spring
in my step again and I plan on adding Joanne Kelly to my knockout
hitlist"
Joanne on the other hand is after getting back in the winning groove
herself "I am not going anywhere soon as I'm sure Tess Valmore and the
rest of the division would like"
Laughing she adds "I keep hearing Alessandra talk about this knockout
list thing, this is a joke right? I mean I wonder if she writes who
she losses to too, my name should be top of that soon enough"
Fight night, out comes Alessandra first with Taryn Terrell and Eva
Carneiro by her side, she gives the crowd a quick belly dance and
winks to them at the top of the entrance ramp.
Starting her walk down to the ring, she's wearing a yellow bikini top
and green bottoms, with yellow gloves and her hair tied into a
ponytail.
Climbing into the ring, she walks over to each side of the ring and
blows kisses to the crowd, before jogging to her corner and beginning
to warm up.
Out comes Joanne, her coach is standing behind her as she raises her
arms up and bounces on her toes, getting into the mindset to win this.
Heading down to the ring, Joanne is wearing a white bikini top with
red bottoms and red gloves.
Climbing into the ring, she smiles to the crowd but stares hard at
Alessandra, thinking how much she'll enjoy putting her down before
heading to her corner.
Brought to the ring centre, the girls go nose to nose, staring deeply
into each others eyes, trying to psyche each other out as the referee
goes through his instructions.
Asked to touch gloves, the fighters touch them up quickly and jog back
to their corners, the referee soon signals for the bell to start 10
rounds of lightweight action.
Round 1:
Out come the fighters with different tactics, Alessandra starts off
quickly; coming up the centre to try and box Joanne backwards.
She lands a few jabs through the centre of Kelly's guard to knock her
head back, but soon gets side stepped by the lighter on her feet
Joanne.
Who soon starts jabbing her way around Alessandra, who looks slightly
desperate to get in close, Joanne slipping past a left hook to make
Alessandra look out of control.
Then as the Brazilian turns around, she slams two straight punches
through the guard of Alessandra and starts to push her onto her heels
as she lands some quick fire punches.
Nothing to knock out Alessandra yet, just working to wear down her
opponent as she works the body and ducks under Alessandra's punches.
Alessandra does manage to catch her with a right to the body, stopping
head hunting for the moment so she can at least get something on her
opponent.
The Canadian doesn't look too happy, but spikes Alessandra onto her
nose with another straight and quickly adds a left hook to continue
pressuring Ambrosio backwards.
The crowd are enjoying this back and forth, though it's Joanne who is
controlling the action, Alessandra is doing her best to keep her aware
of how dangerous she is herself with some stiff punches getting
through.
As the round is coming to an end though, Joanne times a right hook,
ducking under it and coming back with an overhand right that knocks
Alessandra stumbling three steps to her right.
Joanne landing three punches up top before Alessandra can get her
guard up and continues to press her back in the dying seconds of the
round till the bell rings to end the round.
Looking happy on the way back to her corner, Joanne nods to her coach;
who compliments her on doing a great job to show Alessandra she can
hurt her.
In the other corner; Taryn is telling Alessandra to keep her cool, she
knows how to beat this girl but she can't let her temper control her,
the model nodding to show she understands.
Round 2:
Joanne starting off strongly, keeping Alessandra on the back foot with
her own great footwork, the Brazilian can't get a lock on her opponent
and is forced behind her guard.
The actress meanwhile is enjoying this, slipping past a straight
punch, she lands two digging body shots to the abs of her opponent,
then slips back to catch a glancing left across her arms covering her
face.
Once more it is Joanne controlling the pace, keeping Alessandra stuck
behind her guard with double jabs at a time, then sneaking her right
around the guard to lash in a cross punch to the cheek of her
opponent.
It looks like that defeat in her last fight has woke Joanne up in her
career, she looks somewhat back to her best as she starts becoming
more aggressive with her actions.
But as it is looking so good, maybe laxness creeping in; she gets
caught with a right hook as she stepped in with her own straight
punch.
Her head turning and quickly Alessandra steps into the gap between
them to start a big slugfest, both fighters snarling as Joanne is
stuck fighting this firefight.
Alessandra though starts banging in uppercuts to knock Joanne
backwards towards the ropes and soon she has the actress pinned to the
ropes.
It's looking an absolute disaster for Joanne, forced to clinch up
after being so dominant, but Alessandra is digging away to her kidney
area with her right, Joanne forced to fight back in kind as the
fighters tempers get the better of them.
The referee separating the fighters and warning them to keep things
clean, back to fighting they go with Joanne landing some good jabs.
But she gets hit with a left cross and Alessandra lands a right hook
to shove her back onto her heels just as the bell rings and Alessandra
just holds herself back.
Her eyes staring holes through Joanne, before both jog back to their
corners to get cleaned up, red marks appearing on both fighters faces.
Joanne being told to keep things tight, she let Alessandra have a
moment she didn't deserve believes her coach.
While in the other corner, Taryn still isn't too happy with her girl
but can see she's showing some progress compared to that terrible
first round.
Round 3:
Joanne trying to come out strongly, slinging out her jab to try and
keep control of the fight, soon enough though Alessandra parries a
punch and lands a left hook to start her own attack.
Forcing Joanne onto her heels as she starts powering forwards with
body shots and stepping forwards, she is starting to look in full flow
now.
A left and right around the guard of Joanne seem to force her to get
out of this defensive mindset and go on the attack.
Both fighters going hammer and tongs style near the centre of the
ring, digging their feet into the canvas and their fists into each
others bodies, you can hear the thud of leather onto skin cleanly
around the ring.
Joanne gets caught though across her cheek with a right, then a left
skims across her lips, causing her to cry out in pain.
Alessandra starts pounding Joanne to the head with piston like rights
and lefts, till the actress stumbles onto the ropes.
Covering up, Joanne is trying to work out how to escape, Alessandra
doing her best to keep her pinned on the ropes, hammering her to her
sides with rights and lefts.
Her only way out is to clinch up, Alessandra can be heard snarling as
she really seems in the mood to hurt Joanna, a turn around from the
happy go lucky girl who came into the arena.
The referee pries the girls apart, Joanne moving off the ropes and
catching Alessandra coming in with two long range punches and steps
out the way of a right cross.
Maybe starting to get herself back into her own groove, launching long
range punches to the guard of Alessandra to keep her back.
But in the dying seconds, Alessandra parries a left jab and slams in a
big right cross to turn Joanna's head and make her stumble back.
The round ends with Joanne covering up, Alessandra trying to break
her, the referee nudging Ambrosio backwards, telling her to get back
to her corner.
Joanne going from happy in the first two rounds to worried, her coach
cleaning her up as her cheeks are looking a little puffy and he is
reading her the riot act.
While Alessandra looks up for this, her and Taryn talking about the
round and how good it felt to batter Joanne, maybe the dig Joanne had
about her before the fight has really riled her up.
Round 4:
This time Alessandra comes out the quicker, Joanne fighting off the
back foot, moving around her slightly younger opponent, hoping to
catch her when she makes a mistake.
It leads to a cat and mouse affair early in the round, Alessandra
giving chase and Joanne landing jabs and straights to open spaces in
her defence.
But soon Alessandra slips past a straight punch and lands a stiff
right to the nose of her opponent, who backs up shaking her head.
Alessandra keeps in tight, head down as she rips in body shot after
shot and Joanne is starting to groan loudly as sweat is being knocked
off her into the air.
Shoving Alessandra away as she starts to get desperate, Joanne comes
back at her opponent with a left cross and a right.
Looking like she's going to start backing up Alessandra, but again she
proves too slow on the attack, instead getting clipped to her temple
with a left.
Joanne finds herself being backed up again, this time towards a corner
as Alessandra looks in the zone, just throwing punch after punch to
the guard of her opponent.
The Canadian is stuck in the corner, forcing her to try and fight her
way out, Alessandra looking happy to brawl as she's in the much better
position to do it.
Alessandra landing the much cleaner punches and the legs of Joanne are
starting to wobble, the model is pounding her to the body as she
covers up top.
The referee watching closely, Joanne defending herself as she shoves
Alessandra to her face to distract her enough to clinch up with her.
The bell rings to end the round with Alessandra strutting back to her
corner after shoving Joanne back into the turnbuckles.
Joanne scowling as she returns to her corner, upset at being
manhandled but part of her is looking for her coach to come up with
some grand plan to save her.
Round 5:
Looking to get back into this fight, Joanne is trying to get into the
face of Alessandra, surprise her by going straight onto the attack
from the bell.
The fighters get stuck into each others bodies, squaring up and
digging rights and lefts in, Joanne starts looking for haymakers to
end this.
But Alessandra moves back out the way of the failed haymakers, then
when she spots her chance, she comes back in to land a right to the
chin of Kelly to stun her.
A follow up left hook wobbles Joanne onto the ropes and a right hook
lands to her nose as she is holding the ropes to stay up and down goes
Joanne!
Holding her nose as blood runs down from her nostrils, the referee
starting to count Joanne out and there is no signs that she'll beat
the count.
A fact proven right as Joanna can be heard sobbing on the canvas as
the count hits 10 and the fight is over.
Winner: Alessandra Ambrosio KO Round 5
After:
Alessandra goes over to Joanne to stand over her and shout "you want
to think you're funny! Hope you enjoy the broken nose!" And struts off
to go back to her corner.
The ringside doctor rushing in to check the nose of Joanne, stopping
the bleeding after several moments that were fearful for the loser.
The doctor gives her some good news by saying that he believes it
isn't broken, but he'll do more tests in the back, waving for Joanne's
coach to help her out the ring.
Alessandra just ignores Joanne, laughing with Taryn as they talk about
their plans tonight to celebrate, Taryn telling Alessandra how she is
really coming along.
Waving to the crowd as she does a lap of honour in the ring,
Alessandra seems to be beaming, loving the cheers from her fans as she
goes back to the fun loving girl that was there before the fight.
She leaves the ring with Taryn and Eva, Eva and Taryn with an arm
around the back of Alessandra in the middle as they walk together and
chatting.
As soon as they get to the backstage area, the press wants to speak to
her; but she doesn't look interested in speaking to them.
She gives them a quick statement saying "before you ask, yes I will be
watching Lima vs Biel and cheering my best friend on, not just because
she might give me a title shot" winking at that last bit.
"Come on Adriana!" She yells as she heads to the Girls Friday's locker
room, startling the journalists and laughing as she looks back at
them.