Post by celebff on Oct 3, 2021 5:32:45 GMT -6
CBAD Bout: Willems vs Cosgrove
Results: Lookout! / Story: Celebff
Elyse Willems
(5'3" / 35 / 7-9 / Free Punchers)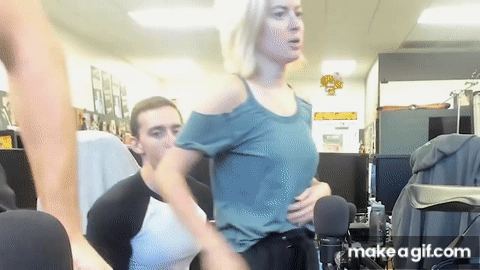 Miranda Cosgrove
(5'6" / 28 / 0-11 / Free Agent)
Pre-Fight:
This fight has had a single term floating around it… "tune up."
With a winless Cosgrove going against a a Flyweight who is ranked 192 spots ahead of her the story is more on Elyse Willems debuting with her brand new stable Free Punchers as well as her upcoming PPV rematch with Jennette McCurdy.
"Jennette was my first ever FCBA fight," says Elyse. "And it'll be interesting to see where we both are now. But when it comes to the fight tonight, it's all about installing a gameplan and sorting through it. If this goes a few extra rounds that's fine by me, I just need to get some preparation in before a real threat in McCurdy."
"I honestly don't really even know who she is," says Miranda. "And look, I haven't won yet. But the law of averages, right? I know my first win is coming, so why not tonight? And if I can soften her up for my friend Jennette, well that's what I'll do."
R1:
Elyse coming out in yellow shorts and a matching sports bra, pale blue gloves to match her stable's colors. Miranda with no stable and opting to go with metallic gray shorts, white gloves, and a white sports bra.
Willems coming out and starts the action despite Cosgrove's superior reach. She ducks under a few jabs and lands more of her own. Elyse seems to be moving a little better since she was last in the ring. Seems focussed on footwork. Sliding, moving, not letting Miranda get much off and countering well with her jabs.
Maybe too concerned with the footwork though as Cosgrove baits her with a feigned left and then comes over the top of her guard with a right. Elyse's head snaps to the side and in comes Miranda. The brunette working some nice combos, causing Elyse to bring her guard up. Cosgroveno works the body, a few stinging rights to the torso as she gets Elyse brushed back near the ropes.
Miranda coming full-force with her combos, but they're banging off of Elyse's guard, which is tight. The bell rings and Cosgrove has to settle for a round win.
10-9 Cosgrove.
R2:
Miranda filled with confidence as she comes back out on the attack. Slipping some jabs in and snapping Elyse's head back. The blonde however stays calm and follows her gameplan. She get some nice counter-punching in. Nothing too heavy, sticking with a heavy dose of left-handed jabs that will wear Miranda thin as this fight goes on.
Cosgrove without much of an answer to those jabs. Everytime it seems like Miranda gets an inch, Elyse takes two back. She lands a cross, the blonde counters with a clean one-two.
Over and over the round goes as Miranda finds herself out punched and outlanded fairly significantly as the bell rings. Easy round for Willems.
19-19.
R3:
Elyse continues her improved footwork and counter-punching gameplan. Not getting aggressive. Not going for anything big. She doesn't want to open herself up.
Clearly she's trying to defend the left-hook, a staple of Jennette McCurdy and one that Elyse felt last time. But she needs to be careful prepping for a future opponent in an actual fight, because Miranda is able to see how heavily Elyse is guarding for the hook.
So of course she feigns it. And Elyse reacts, opening up her left side. Miranda rears back and lands a nasty right hook on Elyse's cheek…
And Willems is down!!! She flops to the canvas completely shocked. The crowd with their hands over their mouths, they can't believe it! Winless Cosgrove just flattened Elyse with a single punch.
Willems pushes herself up to her feet and nods to the ref, who calls for the fight to continue.
Miranda sense Elyse's shock and ducks a badly telegraphed right hook and follows up with an uppercut. Elyse stumbling to the ropes now. Miranda flying combos, landing them all over Elyse's body until her guard drops. Then…
Uppercut, cross… and Elyse is knocked down a second time in the round!!!
Willems scrambles up to her feet, but maybe she should have taken her time as Miranda is all over her again. On the ropes. She's firing off. Elyse is defenseless as her hands drop. Miranda pounding away with reckless abandon. The ref steps in and calls off the fight!!!
WINNER VIA ROUND 3 TKO: MIRANDA COSGROVE
Post-Fight:
"It's embarrassing," says Elyse. "To give that girl her first win. It's shocking and by far the most disappointing loss in my career. I came in looking for answers and honestly I have more questions."
"First win and it was EASY," says a brimming Cosgrove. "She's not any good at all. If I had matches like Elyse Willems earlier in my career I'd be 12-0 instead of 1-11. But hey, this is a momentum builder for sure. My next fight I'm going to be even better… Oh and Jennette, I've warmed her up for ya hun!!!"