Post by Fates on Sept 6, 2021 12:47:34 GMT -6
Taylor Swift vs. Lindsay Ellingson
Lindsay Ellingson: 36 years old, 5'11", 1-5 since 2016, Free Agent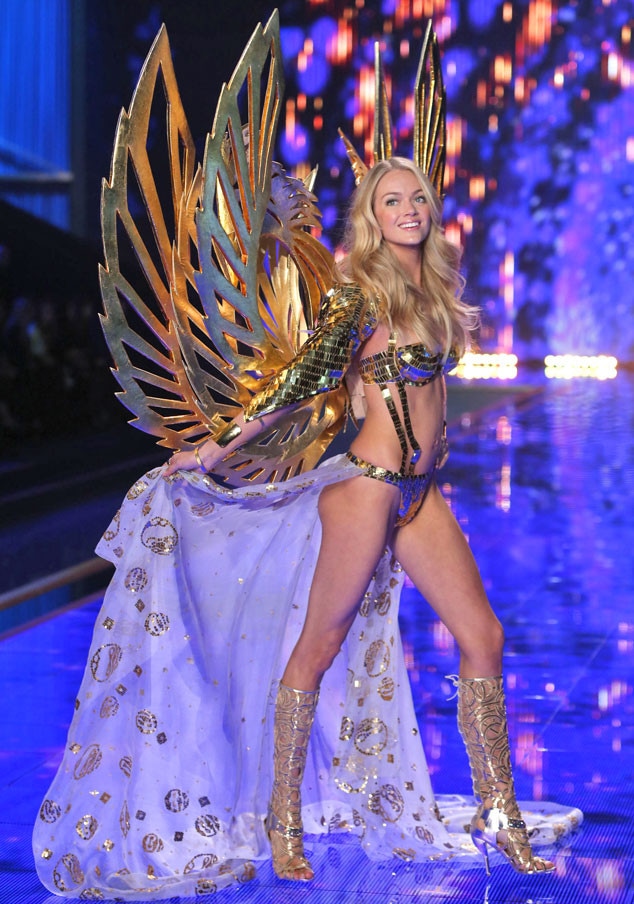 Taylor Swift: 31 years old, 5'11", 61-29 since 2009, Fates Boxing
Results: Lookout
Words: Fates
Before:
A battle of the leggy blondes as Taylor Swift meets Lindsay Ellingson in the ring in to commemorate Fates' three-year anniversary. Ellingson has been a staple at Fates PPVs, and when she declared she had the best legs in the FCBA, Swift had to respond. Not to mention that Taylor is coming off an embarrassing body saddle loss at the hands of Mary Elizabeth Winstead, and she has all the more reason to come out and get a victory.
"I've watched Taylor be a complete b*tch for too long," Lindsay tells the press, "I'm going to show her what the real best legs in the FCBA are like when I'm done with her, and my phone will be ringing with calls from managers."
"Lindsay, you never were a top fighter and you're washed up," Taylor fires back. "I'll knock you flat on your ass in the first round and show you why you're nothing. As I have my legs wrapped around you, squeezing out whatever dignity you have, you'll be begging me to stop. You'll confess that you know you, a model, could never hold a light to me."
"Tay Tay, you just wish you could be in as good of shape as I'm in right now, and I'm years older than you." Lindsay responds, prompting Taylor to get up and lunge at Lindsay. The security pulls the two blondes apart, and the fighting will have to wait.
Lindsay is the first girl to make her way out to the ring for the fight, the blonde wearing a blue bikini set that lets the model show off her long legs and with matching gloves. Ellingson draws cheers from the crowd as she climbs into the ring, and while she may be 36, she still has her model figure. Lindsay paces around the ring, waiting for her foe to make her entrance.
Taylor Swift's music hits and the singer steps out from the back, wearing a yellow bikini set with white gloves, the singer pausing at the top of the ramp to pose for the crowd. The crowd roars and Taylor takes her time strutting to the ring, knowing she is the overwhelming favorite in the fight. Swift steps into the ring and gets right in Ellingson's face, but unlike other girls, Lindsay stares right back as the two girls both are 5'11". The referee pulls the two blondes apart before calling for the bell.
Round 1:
The bell rings and Swift charges out of her corner, all offense as she looks to make good on her promise to beat Ellingson in the first round. Swift lands an early right to Ellingson's jaw, and Lindsay staggers backwards as the model isn't used to fighting someone as strong as Taylor. The singer closes distance, firing off a right that smacks into the model's flank. Taylor unloads for a big left overhand, wanting to make good on her promise to end this fight in the first round – but the leggy Lindsay effortlessly steps out of the way and smashes a right into Taylor's face! Swift has a stunned expression on her face as though she didn't expect Ellingson to fight back. Lindsay wipes the expression off of Taylor's face with a left hook, and suddenly the older blonde has one of the top fighters in the FCBA backing off! Ellingson drives forward, shooting out a left into Swift's chest, drawing a groan of the singer, but Swift roars back with a flurry of blows to Ellingson's chest only for Lindsay to connect with a wild right before the end of the round. The bell rings and Swift goes back to her corner, shaking her head as Ellingson took it to the singer in the first round, the round that Swift said she'd win in.
Round 2:
Lindsay may have survived the first round but she does not have the same level of energy that Taylor has to start the second. The model has her guard up to start the second and the singer slings lefts and rights like she's never done before, beating down on Lindsay's guard. Lindsay goes for a counterpunch and her head snaps back as Taylor connects with a rocket of a right! Ellingson gets her gloves back in front of her face but just exposes her body, and Swift buries two rights into her solar plexus, nearly doubling the model over before snapping her back upright with a left. Lindsay wobbles on the stems she touted earlier and it's all Taylor now – the singer drilling rights and lefts through Lindsay's guard and the ref doesn't seem to care. Swift goes back to body, drilling another left into Ellingson's torso before landing a right hook squarely into her jaw and dropping Lindsay onto her stomach! Ellingson's arms and legs are splayed out on the canvas as the blonde model isn't moving and the ref calls for the bell. Your winner by a savage KO2, Taylor Swift!
After:
Swift smiles to the crowd, slowly taking off her gloves and throwing them at Ellingson before slowly climbing the ringpost to the cheers of the crowd. Taylor slowly dismounts after the camera flashes die down and she slowly struts around the ring, the singer making sure to show off her legs after taking down Lindsay. Swift circles Ellingson and once the model begins to stir, Swift straddles the fallen blonde before leaning over her head.
"Lindsay, when you said your phone would be ringing with calls from managers, you never said it would be for stat-padding." Taylor taunts Lindsay, who merely groans in response. "I mean, when you said best legs in the FCBA, I was at least half hoping you could at least make it entertaining." Swift pauses, looking around at the crowd, before returning her gaze to Ellingson, "Well, you are finished. Done. Washed up. Your last act in the FCBA will be losing to me."
With that, Swift pulls Ellingson's hair, dragging the model onto her back before Taylor wraps her famous legs around Lindsay's torso and squeezes. The model struggles at first, squirming around as she tries to break out of Swift's vice-like legs, but she can't. Ellingson struggles to breathe and Swift loosens her leg lock slightly.
"What, can't talk?" Taylor taunts.
Ellingson groans and forces out a spiteful, "You b*tch!" and Swift tightens her leg vice and a look of pain flashes instantly flashes across Lindsay's face. Ellingson grimaces until she can't fight the pain any longer.
"Your legs are better." Lindsay sputters, "Taylor, yours are better."
Swift releases the vice and Ellingson heaves in gasps of air as she lays on her back while the singer has a smile on her face.
"Now, that wasn't so hard." She taunts Lindsay, "But I'm not done." Lindsay's eyes grow wide but she doesn't even know what's happening until after Taylor's wrapped her arms around the model again and pulls Lindsay into her cleavage and Swift has locked in Swift Heaven! Taylor debuted the post-fight manoeuvre last year against Kendall Jenner and now uses it on a free agent ranked well over 100 in Boxing World Online. The exhausted Ellingson quickly passes out from the dual hold and Swift pushes her back to the canvas, planting a foot on her foe.
"Who wants this next?" Taylor shouts before she exits the ring. The singer struts her way to the back having proven that she is no longer the face she once was but is a full-blown heel engaging in post-match antics against girls well, well, well below her in the rankings.