Post by Fates on Aug 29, 2021 9:42:39 GMT -6
Suki Waterhouse vs. Sui He - CBAD
Suki Waterhouse: 29 years old, 5'9", 0-10 FCBA and BBU combined, Free Agent
Sui He: 31 years old, 5' 9 ½", 0-2 FCBA and BBU combined, Free Agent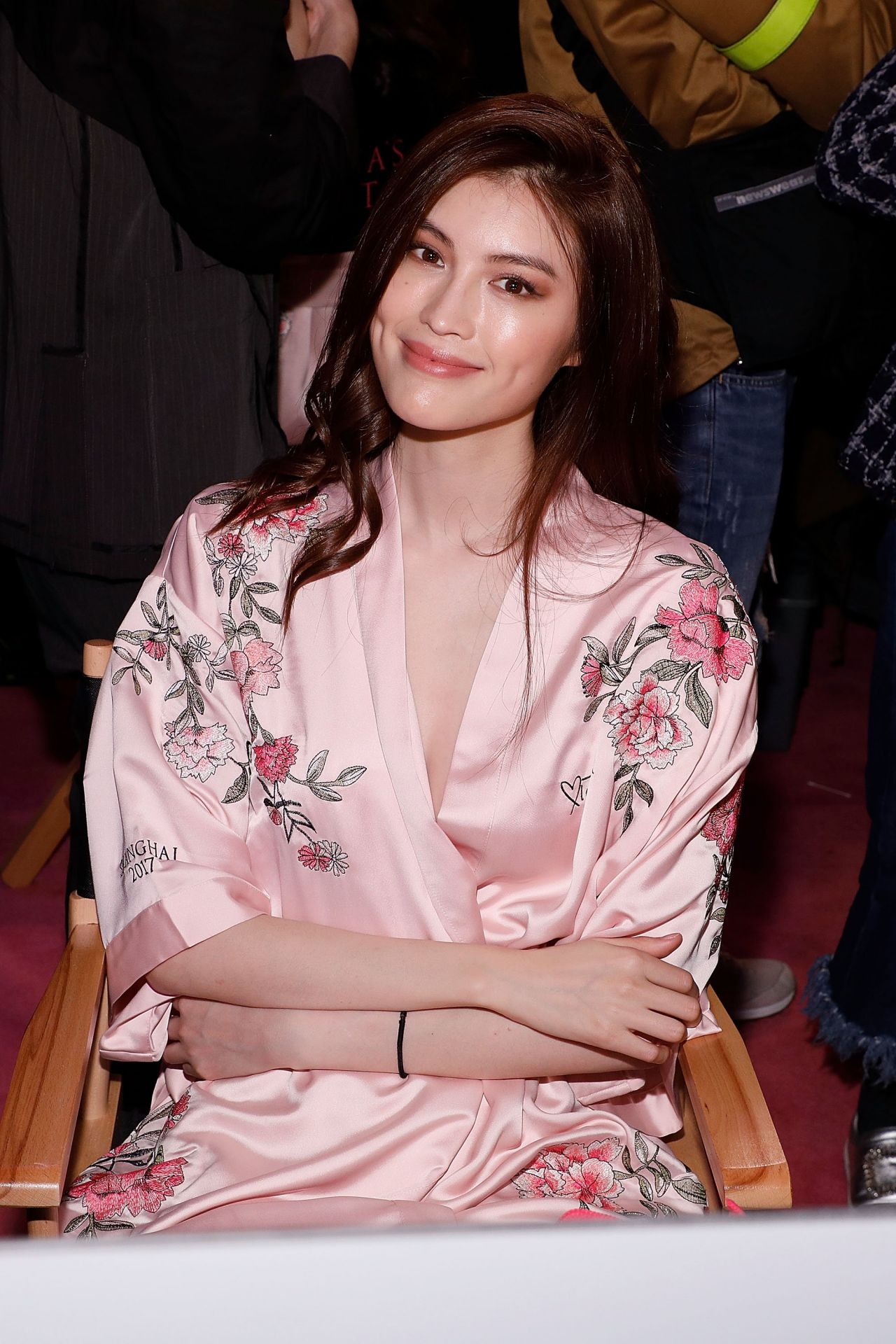 Results: Lookout
Words: Fates
Before:
Boxing returns to China as England's Suki Waterhouse takes on the host country's Sui He in lightweight CBAD action. Neither girl has had a successful time translating their career success to boxing, as their combined record is 0-12. But tonight, one of these two fighters will get their first win, and they both know it. Add in the fact that Fates Boxing is known to have free agents make multiple appearances at CBAD fights or Fates PPVs after wins, plus rumors that Fates is looking to have more CBAD events with free agents, and a win today could eventually lead to more fights and maybe even a stable later on.
"Sui hasn't fought in three years and has only had two fights where she lasted a total of seven rounds," Suki recounts her foe's record to the press. "I mean, come on, are you really going to pick a girl who's barely fought and is on the wrong side of 30? She didn't even get invited back to the Victoria's Secret tournament."
"Suki may have fought more than I have," Sui responds, "but the only thing she has proven in those fights is that she can lose. I've been waiting three years for this moment – I've stayed in shape, and I am not going to let someone without a win beat me in my own country. I know my record meant I wasn't considered for the Victoria's Secret tournament, but I want to show that I can still fight."
The crowd is excited as boxing returns to China, and the two girls are introduced. Suki is the first fighter to make her way to the ring, the Brit wearing an orange sports bra and matching trunks with green gloves. The crowd is a mix of cheers and boos, knowing that their home country fighter will be introduced next. Sui He steps out from the back and the crowd goes nuts for the Chinese model, and the home country fighter waves to the crowd. Sui takes off her robe to reveal a black sports bra and matching spandex bottoms with black gloves. The crowd chants Sui's name and she looks at Suki, who merely says, "They'll be chanting my name when I knock you out." The two girls are given final instructions and the bell rings for ten rounds of lightweight action.
Round 1:
Both models charge out of their corners and Sui land the first blow, a right to Suki's mouth that gets the crowd's roar of approval. He goes for a left hook as a follow up, but Waterhouse ducks the blow and spins He's head with a right hook and the host country fighter is staggered early! Suki really connected with that one and she goes for a follow up at Sui's head, but the Chinese fighter somehow gets her gloves up in time to block the blow. The crowd gives a brief sigh of relief as He gets her defense up, but the relief doesn't last long as Waterhouse goes to her foe's toned body, burying two rights into the older fighter's midriff. Sui tries to clinch but Suki gets out of the way just in time and drills a right into Sui's chest before the older model can successfully clinch. The referee separates the two girls, and Sui steers clear of Suki for the rest of the round. The opening frame goes to Waterhouse on points, dominating the round outside of the first blow.
Round 2:
Suki charges out of her corner to start the second and she picks up right where she left off, hammering Sui's body. The Chinese model does a good job protecting her head, but her English counterpart finds blows to her body, and the older girl realizes she has to adjust. He takes two steps back, baiting the younger model to come closer. Waterhouse falls for the trap and He smashes a right into her foe's jaw. Suki protects her head form the follow up, but Sui has already shifted her focus to the blonde's body, knocking her backwards with a left to her torso. Waterhouse now is the girl retreating, creating space between the two models. Suki lashes out with a right that clips Sui's ribs, knocking her off balance for a left that still connects with the younger girl's body. The bell rings that sends the two to their corners, and Sui comes back to take the second round.
Round 3:
Now it's Sui who takes an aggressive stance coming out of her corner, swinging for Suki's head. Waterhouse blocks a right before backing off, making He come to her. The Chinese model steps forward, slipping a solid left into the British girl's ribs, but Waterhouse counterpunches with a right straight to He's chin. Sui's briefly stunned before she gets her gloves up to protect her head, barely blocking a right hook from Waterhouse. Suki pivots to Sui's body, pounding lefts and rights into the older girl's toned torso, driving her into the ropes. Sui clinches Suki to force a break, but the younger girl goes right back after her, drilling a left across her chest before smashing a right through Sui's guard! The home country fighter swings back with a desperation right that clips Suki, but the crowd cheers like it's a fatal strike. The bell rings and it's another round to Suki on points.
Round 4:
Both models eagerly start the fourth round, starting by circling each other. Waterhouse feints left and lands the first clear blow, catching He just below her eye before thumping a left into her torso. The Chinese model responds with a left that catches her British foe in her mouth, stopping the blonde in her tracks. Sui follows up with a right straight to Suki's nose, knocking the blonde backwards, but she is still standing and comes back at Sui with a wild right that clips the older fighter's chin. The two girls struggle briefly as they tussle before they eventually get tied up and the referee has to separate them. Out of the break, Sui and Suki trade blows, but He starts to get the better end of the trades, knocking the younger girl backwards by the end of the round. The bell rings and Sui evens up the fight on points, close.
Round 5:
Both girls still have plenty of energy as they approach the halfway point in the fight, and they start out by circling each other again. The two models trade jabs in the opening seconds before Sui backs off and the younger model chases after her. Suki throws a big right but Sui ducks out of the way and the blonde model has lunged, leaving herself exposed! He slams a right into Waterhouse's torso, drawing a groan out of the younger model before smacking her in the jaw with a left and on comes Sui! Sui hits Suki with a right hook before lining up a straight left that splits the Brit's guard. He follows up with three strikes and down goes Waterhouse! The crowd goes nuts as the home country fighter gets the first knockdown of the fight, but Waterhouse is already making her way up and gets up at a count of seven. The ref checks in on her before waving He back in, and while Suki shoots out a right that skips off of Sui's ear, Sui clobbers Suki with a right and the Brit nearly goes down again! The crowd roars its approval and only gets louder as Sui drives Suki into the ropes and unloads on the blonde with no response! Waterhouse falling deeper and deeper into the ropes and the ref steps in! Your winner by TKO5, Sui He!
After:
The crowd goes nuts as if it's Kendall Jenner laid out on the canvas as Sui He gets her first win. Sui jumps around the ring before posing on the ringpost, beaming out to the crowd as cameras flash. Waterhouse is helped to her feet and quickly removed from the ring after yet another devastating loss, this time to a girl who hadn't even won a fight. He doesn't seem to care that she beat cannon fodder, and the home country model makes her way out of the ring to take photos with the crowd.
After the model has taken photos with the fans, she makes her way to the press, "It's great to come out of a fight with a win," Sui says, "But I'm not done. I want to be the face of Chinese celebrity boxing. Liu Wen, I want to get in the ring with you – just tell me when and where."
He gets up and leaves the press having made her challenge, and she doesn't have to wait long to hear a reply. Liu Wen posts a photo of herself at the gym with gloves on within an hour of Sui's challenge, with the caption of "Bring it."
Waterhouse is silent when she gets to the press room, her eyes red from tears after yet another loss. "I just need to be better." The Brit is barely able to hold back her tears before she leaves the press room, leaving the world to wonder if she'll ever get a win.