Post by Lookout! Boxing on Jan 30, 2021 2:01:59 GMT -6
BREC BASSINGER VS TEILOR GRUBBS
Results: Lookout Writing: Archer
Brec: 21 YO, 5'2 (1.57 m), 7-3-0, 7 KO since 2019, Pretty Little Punchers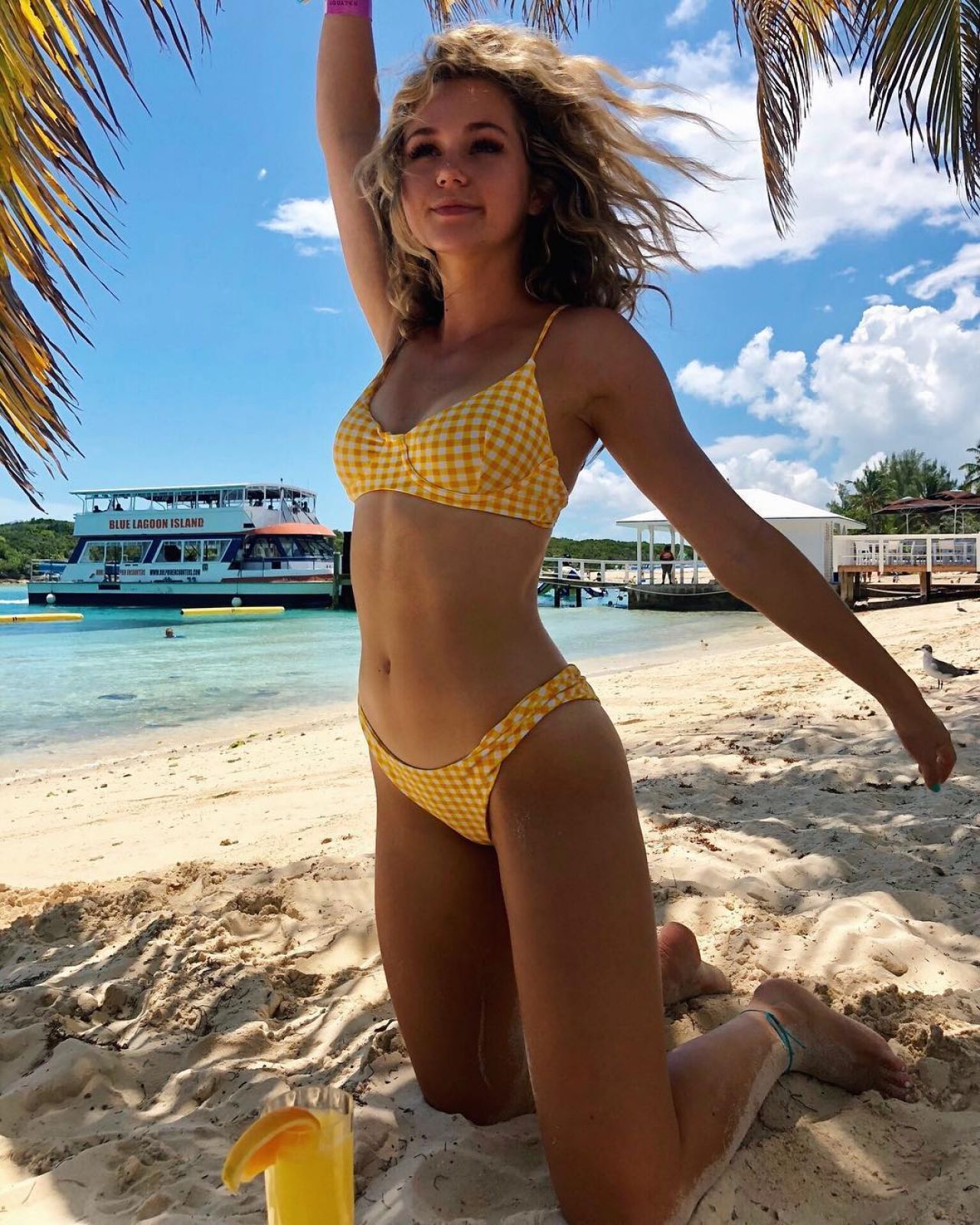 Teilor: 19 YO, 5'3 (1.60 m, 1-0-0, 1 KO since 2020, Angels of Destruction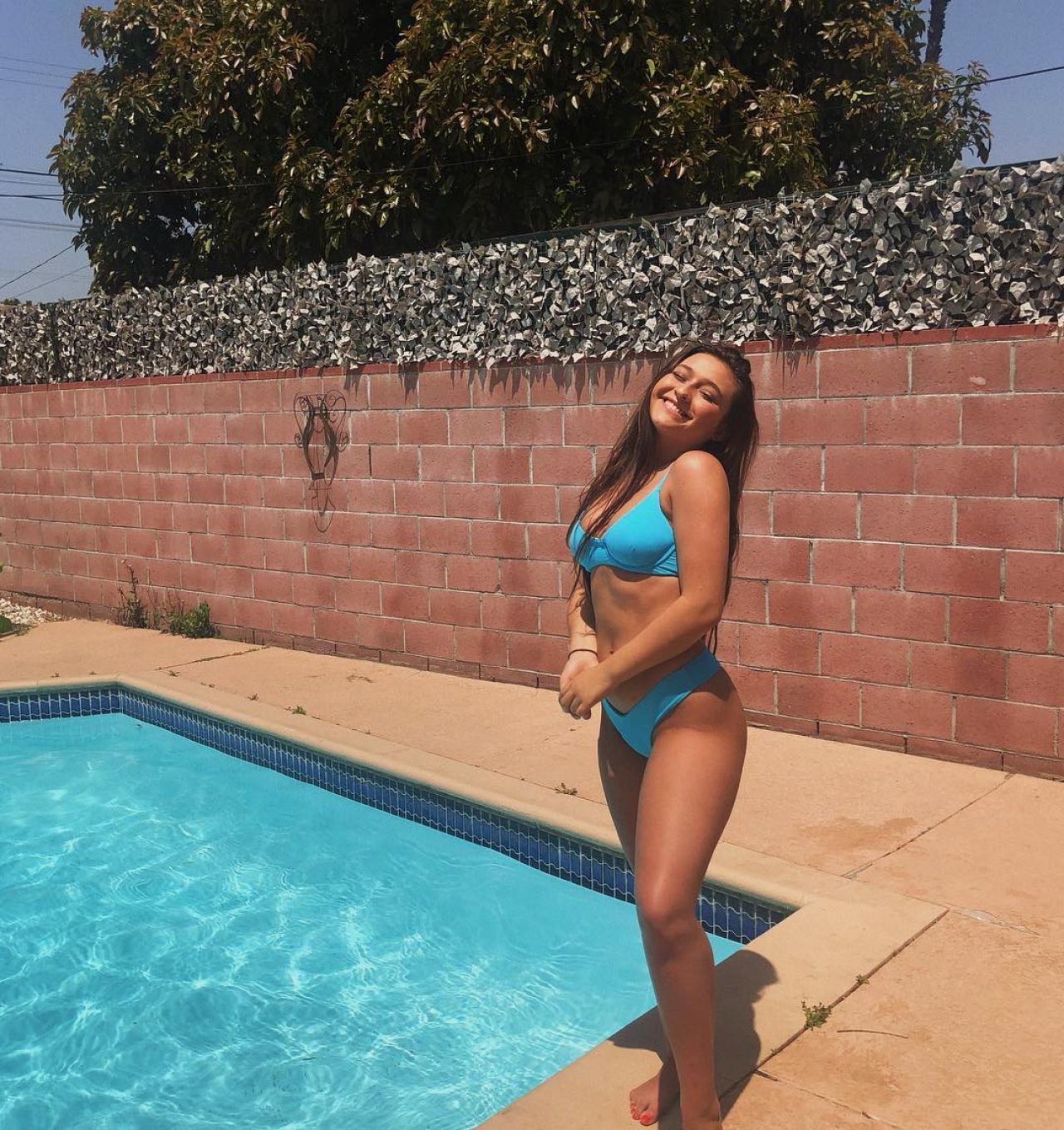 News: Two young TV actresses get ready to square off. Teilor ("Hawaii Five-O') is in only her second FCBA fight and she is taking on Brec ("Stargirl") who is a comparative veteran with 10 fights (7 wins) since 2019. The exotic Hawaiiian-born brunette Teilor doesn't seem intimidated as she encounters her blonde opponent Brec in the pre-fight presser.
"I am really pleased to be fighting Brec," Teilor says, "I want to show my management they signed the right fighter when they signed me. She'll be a challenge, but you don't show how much you've got in the ring unless you do."
Brec smiles: "I am happy that Teilor is so eager to fight me. Though I have to say I think she won't be so eager after she actually fought me. She is an up-and-comer, I'll admit that, I saw how she handled Rachel Stevens and she wasn't bad--for a rookie. She still has a lot to learn, but I'm happy to give her one those lessons."
"You better watch out, Brec, because I am a very fast learner," Teilor said, "and I think you won't be so confident after you've actually fought me."
"Looking forward to it," Brec assured the brunette.
"And, so I am," Teilor told the blonde.
On Fight Night, Teilor comes to the ring in a light blue bikini with matching gloves and boots. Her dark hair in in a ponytail. Brec to the ring in a yellow with red chex pattern bikini. Yellow gloves and boots with red laces. Her blonde hair is in a ponytail as well. Ring instructions are calm, quick tap of the gloves and the two fighters are back in their corners. Both looking eager to go. The bell rings. DING! DING! Teilor with a barrage of jabs to the head and face. Teilor trying to counter, but then takes a big right hand to the jaw which puts a wobble in her walk. Brec following up with some solid work to the body with hooks. Teilor pushes out the jab, but it dosnlt seem to slow Brec. Brec still on the attack as the round ends. Brec Bassinger wins the first round wide.
R2: Teilor reacts to the opening round pummeling from Brec by being faster out of her corner in R2. Then she rocks the blonde with left/right uppercuts to the chin and then stuffs two hooks Brec's midsection. Brec retreats trying to stabilize, but Teilor moving around the dazed blonde, pumping in quick blows that are keeping Brec off balance. Brec finally able to get her jab going, but the mobile Teilor is hard to target and her contant punching continues to disrupt Brec's efforts. Brec looking sweaty and confused by the time the round ends. Teilor Grubbs takes the round wide.
R3: Brec trying to move out quickly this round and regain the initiative in the bout, but Teilor again disrupts Brec's efforts. Brunette catches Brec coming in with a big, booming right to the jaw that sends Brec lurching to one side on rubbery legs. Teilor following, attacking Brec's right flank as she huddles against Teilor's leather storm. Brec's right side ribs taking a real roasting until Brec is finally able to circle away. Teilor remains in determined pursuit. Brec halts to make a stand and sharp exchange of body punches follows. Then Teilor gets to Brec's chin with a head snapping right to the underside of the chin. Brec falling back, gloves at her face as Teilor pounds Brec;s ribs and stomach. Teilor pushing Brec back as the round ends. Teilor wins another round fairly wide, though Brec more active this round.
R4: Brec again out quickly and this time as she able to confuse Teilor with a left hand feint to the head that makes Teilor duck away—into a smashing right from Brec. Teilor wobbling badly especially after Brec swats her to the jaw with head swiveling rights and lets. Teilor covering up to protect her head and Brec now able to launch a volley of hooks to pound the brunette's midsection. Teilor under pressure, hunching up and trying to survive the storm Brec is bringing against her body. Round ends Teilor's ordeal. Brec suddenly looking dominate again as she wins round wide.
R5: Brec resumes her attack with bouncing shots off Teilor's head as the new round opens. Teilor ducks down, trying to move around to make herself less of target. Brec staying with Teior and keeps her punches coming in both to the head and body. Not looking good for Teilor as Brec starts trying to cut off the ring and herd the brunette into the ropes. Teilor suddenly steps back and catches Brec lurching into empty space off balance. Teilor then with crunching right uppercut under the chin. Brec knocked back on her heels. Teilor rushes in with body punching follow-up. Brec digs in and gives Teilor a barrage of counters to the ribs and stomach. Very intense exchange, then Brec gets to Teilor's chin with an uppercut. Teilor lurches back. Brec advances with more body punching. Teilor slowly giving ground as time runs down. A close round, but the judges give to Brec Bassinger by a narrow margin.
R6: Both fighters out swiftly at the bell and move to the center of the ring. Punches begin to fly as now both are seeking to seize control of the fight. Punches banging hard off ribs and jaws in the early going. Brec and Teilor matching each other punch for punch. Then after a sustained battle with Brec to the body, Teilor again goes after Brec's chin with a sudden upward strike that smashes home with devastating force. Brec sent recoiling backwards, scrambling to stay on her feet and Teilor pursues with heaving rights and lefts to the jaw. BREC SPRAWLS TO THE CANVAS. Teilor looks down in some surprise before scooting off to the neutral corner. Referee moves in. Brec struggling to rise, but can't seem to get her body to obey her brain's commands. Count is marching upwards as Brec reaches her knees, but that's the best she ca do. With a look of object misery on her face, Brec Bassinger hangs her head as referee calls out:
"NINE!...TEN!...YOU'RE OUT!"
THE WINNER TEILOR GRUBBS OF THE ANGELS OF DESTRUCTION DEFESTS BREC BASSINGER OF THE PRETTY LITTLE PUNCHERS KO6!
After: "That was quite an experience," a weary, but happy Teilor tells the press after her victory. "Brec was a big challenge. I asked for it. I got it. I overcame it. I admit I was surprised to see Brec on the canvas. She was taking my best stuff and staying up. Maybe it was just the accumulation of my punches that caught up with her in the 6th. In any case, it was a great win and I am SO happy!"
Not so happy is a stunned Brec Bassinger who later tells press: "I know I was beating her and suddenly I wasn't. She did a number on my chin. The last one just blanked me out. I didn't know where I was until they waved the salts under my nose. Teilor's good, but she wasn't that good. I am very disappointed I didn't beat her."
Lively contest between two young petite flyweights. Brec did look dominate at times, but Teilor able to hang in until she she found a weakness and struck at Brec's chin. Teilor Grubbs probably right in saying it more like an accumulation of chin shots that the final one that put Brec down. Nice second in (out of just two fights) and fans are eager to see her back in action soon. Brec clearly distressed at the loss, but hopefully she can bounce back from this setback. Coming fights for these two should be very interesting for fans of rising flyweights.