Post by Lookout! Boxing on Jan 30, 2021 1:41:36 GMT -6
TROIAN BELLISARIO VS KATHERYN WINNICK

Results: Lookout Writing: Archer

Troian: 35 YO, 5'7 (1.70 m), 34-27-0, 30 KO since 2011, Pretty Little Punchers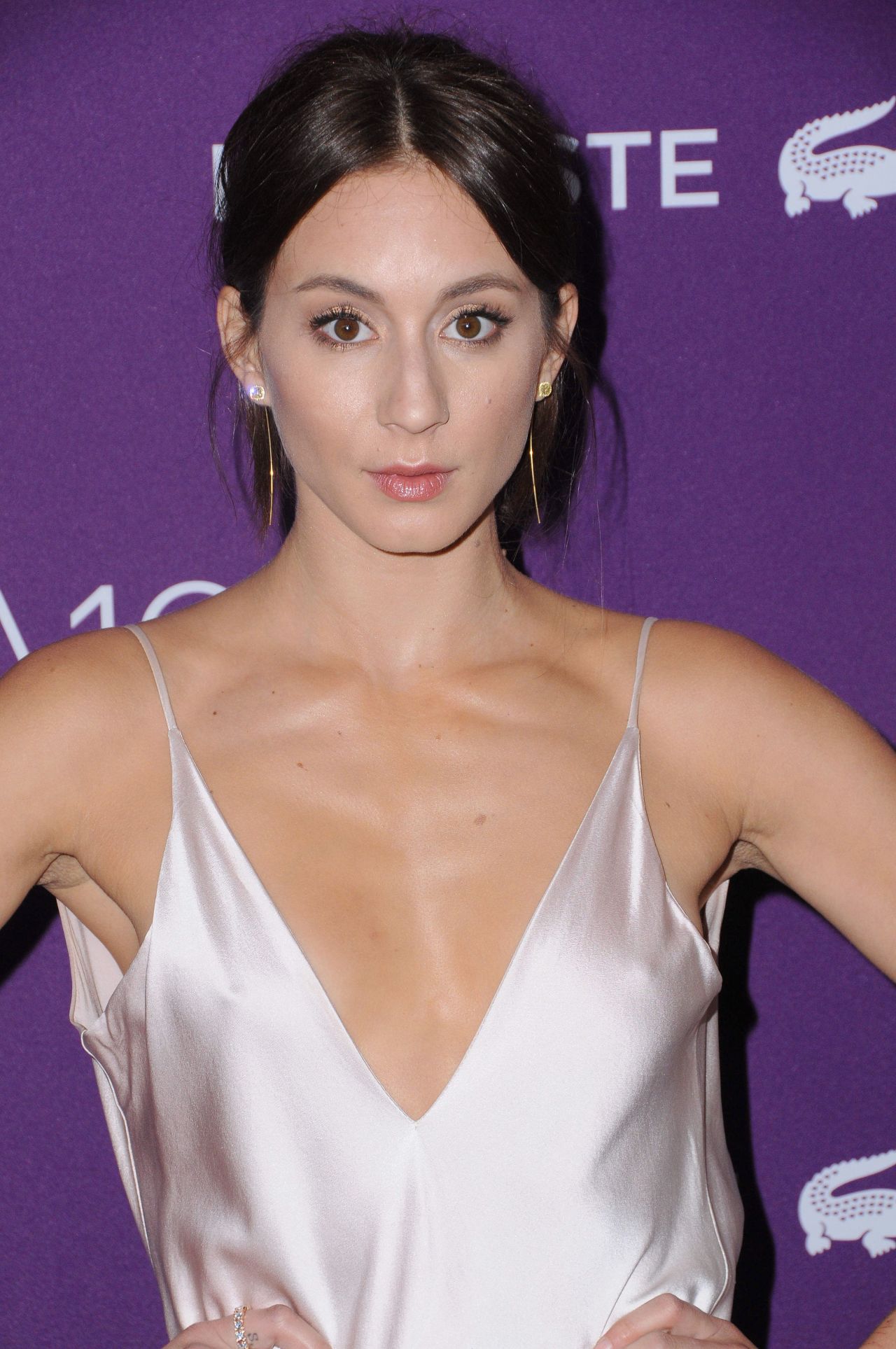 Katheryn: 43 YO, 5'4 (1.63 m), 28-13-0, 28 KO since 2017, The Dollhouse
Before: Both fighters coming off a disappointing 2020 with Troian going 3-4 and Katheryn 3-5. Both looking to get 2021 off to a good start with win.
"I'm not concerned with fighting someone younger and taller. I know I can be back on track soon, I'm in great shape and I am confident I have walk it takes to win," says Katheryn.
"I don't underestimate her in the slightest," Troian declares. "Katheryn is a strong, dangerous opponent, but I feel I am prepared to beat her. I won't guess at how many rounds that could take, but I will be the winner when the fight is over."
"I don't make predictions about how many rounds I'll need to win. I just say 'I'll win this' and let it go at that," Katheryn replied. "And I will win this."
Fight Night night finds Katheryn coming to the ring in her Dollhouse outfit: white with black trim sports bra and short white with black trim trunks. White boots and gloves with black laces. Troian in a silver one piece swimsuit with black boots and gloves. Silver laces. Both fighters have their hair in battle braids. Ring instructions proceed smoothly, The loves are tapped and the fighters go to their corners. The bell rings…
R1: Troian and Katheryn move out to the center of the ring and begin firing punches. Two are circling, bobbing and weaving as they search for openings. Troian scores with repeated straight shots into Katheryn's jaw and the side of her head. Katheryn trying to swing around to get at Troi, but then gets clipped hard to the chin. Troian moves in with hooks into Katheryn's midsection, but Katheryn's jab finally pushes her back. More circling and then a Troian lands hard right/left blows to Katheryn's jaw. Katheryn falling back a few steps and setting up her defensive jab. Troian not pressing as the round draws to a close and judges give it wide to Troian.
R2: Katheryn much more aggressive this round. She pounds Troian to the abs until she's got the brunette tipped forward at the waist. Troian trying to use counters to force Katheryn back, but the blonde is still pounding brunette midsection. Then Katheryn launches lightning uppercut into Troian's chin. Troian's head snaps back and she lurches back on shaking legs. Troian covering up as Katheryn now strikes with shots to the sides of Troian's head. Bouncing punches keep Troian hunched up and defensive. Katheryn looks smooth as she stays in charge to the bell and wins her first round of the bout by a wide margin.
R3: Troian trying to re-establish her offensive early, but Katheryn ducking under the powerhouse right aimed at her head and then rocks Troian with blasting uppercut to the chin. Troian wobbly as she reels back from this head snapping blow and Katheryn quick to follow up with banging blows to the jaw. Troian's gloves go up around her head and face and Katheryn then shifts into a pounding body attack. Troian struggling to keep off the ropes, slides along the strands, just barely able to keep Katheryn from pinning her. Troian getting worked hard to the body as the round draws to a close. Katheryn wins round wide.
R4: Troian looking stiff and sore getting back to her corner. PLP corner crew works hard and she does come out in reasonably good shape, but Troian not as fast as earlier. Katheryn closes in and goes right to the body for another pounding attack. Troian trying to fight Katheryn off with sharp jabs to the face which do some damage. Katheryn responds with a fresh burst of hooks to the belly and ribs. Troian propelled back towards and the ropes, then Katheryn sees an opening and fires in a huge right hand to the jaw. It connects, Troian's head swivels in a spray of sweat AND DOWN GOES TROIAN! Troian knocked to all fours. Katheryn heads for the neutral corner. Referee counts. Troian struggling to rise, finally able to accomplish this at "EIGHT!" Fight resumes, but Troian goes in a tight face-in-gloves defense to get out of the round. Katheryn works the perimeter around Troi, but has to settle for the knockdown and another round won wide.
R5: Troian worked on by the PLP crew. Troian talking situation over with trainer Nia Peeples. Troian comes out slow, but she is alert and ready as Katheryn comes in against her. Katheryn seems to going for the knockout as she tries to strike at Troian to the head, Troian able to block or blunt much of this incoming. Even better for Troian, she landed good counters against Katheryn's ribs and stomach. Katheryn forced to resume her body attack, but as she shifts gears, Troian spots an opening and BAM! BAM! Right/left uppercuts slam into Katheryn's chin. Katheryn knocked back on her heels. Troian fires some stinging rights into Katheryn's face, but then Katheryn gets her gloves up. Troian goes after Katheryn's body and Katheryn responds with another attack on Troian's battered midsection. Leather flies, but Troian is slowly gaining ground on Katheryn at the bell. Very good comeback round for Troian Bellisario and she is awarded the round, though by a close margin.
R6: Katheryn not pleased at Troian's resurgence and seems to out to crush as the 6th Round begins. Katheryn charging at Troi and lashing away at her with shots to the head. Troian trying to counter with head shots of her own, but she gets clipped hard with a right off her chin and then left under the chin. This is enough to get Troi to cover up and let Katheryn go after her to the body. Troian hunches up, trying to protect her body as waves of Winnick hooks crash against her ribs and abs. Katheryn forcing Troian into the ropes, Troian takes a seat on the strands and hunches up as best she can while Katheryn fires away. Bell ends the ordeal for Troian who leaves the ropes looking like her whole body is ringing from Katheryn's leather. However, Troi walks surprisingly firmly back to her corner this time. Katheryn thwarted in trying to get Trouan on the canvas but she has won another round wide.
R7: Katheryn charges out of her corner at the bell and seems intent on blitzing Troian before she can emerge from her own corner. Unfortunately, Troian sees what's coming and steps to one side at the last second, as she does, she smashes a overhand right against Katheryn's temple. The blow sends Katheryn careening sideways into the ropes. Troian then throws herself at the dazed, knees buckling blonde and pounds away at her open left side as her right is pressed against the ropes. Troian is slamming her gloved fists into Katheryn side ribs and staying on them as Katheryn stumbles along the ropes trying to escape the torrent of punches descending on her. Finally Katheryn lunges out and wraps Troian up in a bear hug clinch that causes the referee to break them apart. Katheryn trying to regain her footing, but Troian not giving her the time. Two solid right uppercuts to the chin and Katheryn's back is thrust against the ropes. Katheryn hastily covering her face as Troian launches swabbing hook after swabbing hook into her torso in a payback body beat down. Rounds ends and Troian steps back to grimly observe Katheryn swaying and having to steady herself against the top rope. Katheryn very wobbly getting back to her corner with a bewildered look on her face. No wonder. Troian Bellisario has scored a shutout win this round.
R8: Dollhouse corner crew now working to get their fighter back on her feet. She comes out the bell, but she is moving slowly. Troian moving with caution, striking at Katheryn in alternating flurries to head and body. Katheryn is sluggish in responding to these. She's able to block some of the incoming, but not all. Katheryn hanging in there grimly, but she grows increasingly sluggish in her counters and Troian's punch rate rises steadily. Troian's body punching has Katheryn doubled up late and then Troian brings her punches up into Katheryn's upper body and face. Katheryn stumbling back from this and her high guard is very weak. Troian flashes in with a big, booming right hand to the jaw and then a follow up left to the jaw. Katheryn shudders and freezes. Troian then strikes with a finishing right uppercut into the chin. Katheryn's feet fly out from under her AND DOWN SHE CRASHES ONTO HER BACK! Katheryn sprawled on her back, arms at her sides and legs moving uselessly. Troian heads for the neutral corner as the referee moves in to start counting. Katheryn rises up on her elbows and tries to sit up, but she can't do it. She falls back, her right arm covering her eyes as the referee is calling out:
"NINE!...TEN!...YOU ARE OUT!!!"
THE WINNER: TROIAN BELLISARIO DEFEATS KATHERYN WINNICK KO8.
After: "I knew she would be tough and she sure was," Troian Bellisario wearily comments after the fight. "You sure she's over 40? She sure hits like a younger woman. I was lucky to be tough enough to come back from that knockdown and the other hard rounds she gave me. I am just relieved I got the win."
"Of course, I am disappointed," Katheryn says later to the press, "I had Bellisario beat and I let her come back. I think I was rushing things in the 7th and paid the price. I didn't have enough time to recover from that beat down. This is one of those fights that just got away from me."
Katheryn did look impressive for much of this fight, but you just can't afford to make mistakes around Troian Bellisario. Katheryn probably did get careless in the 7th and Troian was there to take full advantage. Good win from Troian as she came back from getting worked over for three straight rounds to pull out the KO win in 8. Fans will undoubtedly be looking forward to what comes next for these two in 2021.