Post by Lookout! Boxing on Jan 30, 2021 1:29:32 GMT -6
Amanda Cerny vs. Rachele Brooke Smith
(Holloway / Results: Lookout!)

Amanda Cerny
Age: 29, Height: 5'7''
Wins: 7, Losses: 8
Rachele Brooke Smith
Age: 33, Height: 5'6''
Wins: 2, Losses: 7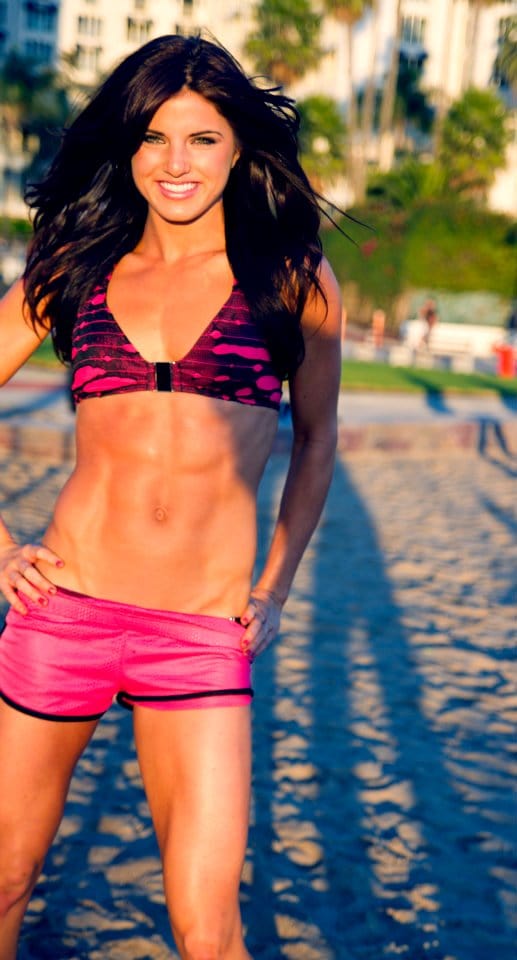 Pre-Fight:
Both fighters have a stare down before the match begins. The incredibly athletic women wear sport bras and tight shorts, showing off their amazing bodies. They say nothing to each other. This will be an interesting match.
Fight:
Round 1:
Cerny and Smith come out swinging, both moving quite fast, showing off their speed and ability. Punches fly through the ring, mostly landing on leather for the whole duration of the round. They're not going all out just yet, but it's clear they've both got lots of stamina to pour into the fight. The round ends with a very close score, but Smith still manages to take the win in points, now 10-9.
Round 2:
Cerny looks more on the offense this round than her opponent, who's settling down a little, looking to play this slower. Both brunettes are on the move, circling and jabbing at each other. Amanda pursues her foe, Smith puts up a good defense. She's cautious of Amanda's powerful fists. Cerny skillfully works Rachele's belly for a while but those abs of her won't budge. However, a quick hook to the chin does finally send the dancer into the ropes, where the taller model continues to pounce her until the bell rings. She's tied the match 19-19.
As Rachele returns to her corner, she sees Amanda flexing and sending her a kiss, mocking her.
Round 3:
Once again, both Amazons meet in the center of the ring, ready to battle. Body blows and jabs to the face proliferate. Bruises can be seen on the boxers' bodies. Cerny's technique and height seem to be giving her the edge, but Smith's not making things easy for the Instagram model, with some great footwork, the kind you can expect from a dancer. By the end of these third encounter, it's Cerny who takes the lead in points, 29-28.
Round 4:
Another round, another exchange midring. It's like these two fit, young women want to prove each other whose body's better. Cerny's chipping away at the dancer's abs of steel. Smith's hammering her foe's also-impressive abs. These hard-hitters are giving it their all, but the result is a stalemate for most of the round. By minute three, however, it seems like Cerny's midsection has weakened quite a big, allowing Smith to take the upper hand. She doesn't get to enjoy it much though, as the round soon comes to and end. She's tied the match, however, 38-38.
Cerny's now the one who watches in rage as her opponents points at her red, bruised abs and sticks out her tongue at Amanda.
Round 5:
Amanda's coming in strong and fast, looking for an opening. No more bodyblows. She's going for the head. Smith dodges most of the punches that come her way, but she's clearly taken aback by Cerny's new moves. This change in pace finally seems to work for the model as she lands a strong jab to the nose that rocks the dancer's head back.
Rachele takes a couple steps back and as blood starts dripping from her nose, a second punch sends her straight into the canvas. She tries her best to get back up, but it's useless. The match is over.
Official result: Amanda Cerny beats Rachele Brooke Smith KO5!
Post-Fight:
"It was about time I made a comeback. I don't know where Holloway's mind was when he left, but at least I'm back in the game now that he's back. This wasn't the most prestigious match, sure, but let me tell you something about Rachele. She's a beast. A little more skill and a little more attention from her management could take her a long way. For the time being, she'll have to settle for being at my feet" says Cerny about the fight.