Post by Lookout! Boxing on Nov 28, 2020 3:12:27 GMT -6
TASYA TELES VS MARY ELIZABETH WINSTEAD

Results: Lookout Writing: Archer

Tasya: 35 YO, 5'9 (1.75 m), 5-1-0, 5 KO since 2020, Bonzo's Gym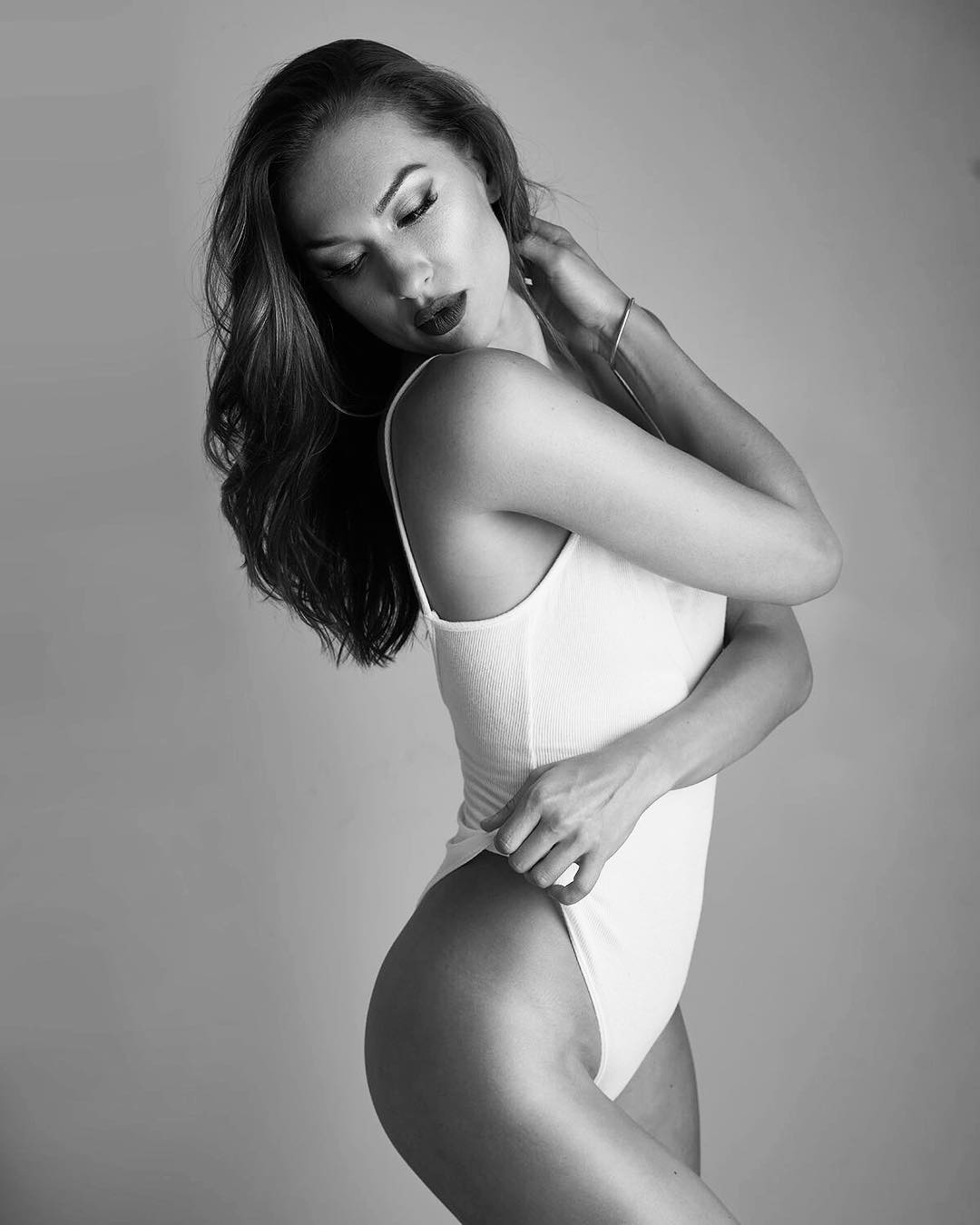 Mary: 38 YO, 5'8 (1.73 m), 59-50-0, 53 KO since 2007, Foxfire Boxing
Before: "This should be interesting," declares Foxfire's hard-working lightweight veteran Mary Winstead, "I'm taking on one of the hottest rookies in the Division and she's just a couple of years younger than me. I saw the way she punched down Troian Bellisario. Bellisario is no creampuff and Tasya beat the stuffings out of her. I do like a challenge and Tasya looks like the just the woman for the job."
"I am looking forward to this myself," says Tasya Teles (a Canadian of Ukranian-Brazilian heritage which gives her a fascinating exotic look). "My only loss has been to Emily DiDondato. I bounced back from that with the Troian Bellisario win. Now I am ready to prove I should be in contention if I can beat Mary Winstead. I know it won't be easy, but I have been training hard and feel ready for her."
"You may feel ready, but once you're in the ring with me, we'll find out how ready you really are," Mary informs Tasya.
"I didn't realize you were such a big talker," Tasya retorts.
"It's not just talk if you can really do it and I can. The question is how well you stand up to me," Mary replies.
"I'll be standing up hard and tough," Tasya snaps.
"We'll see," Mary says and then she leans over confidentially, "you wouldn't happen to own a Body Saddle would you. You have the perfect legs for a mount for me to ride."
Tasya's eyes narrow: "If I did, I wouldn't clutter up my first fight with you with it. I am not ready for a gimmick fight."
"A pity," Mary sighs, "let me know if you change your mind."
"Don't wait by the phone," Tasya snaps.
The rival lightweights meet again in the ring on Fight Night. Mary slips out of her rope to reveal a Retro red halter top one piece with white polka dots. She has red boots and gloves with white laces. Her bobbed hair is loose, but wetted down. Tasya removes her rope to reveal a simple white one-piece with black gloves and boots (white laces). Her hair is pulled back into a tight battle braid,
Ring instructions proceed without incident. Gloves tapped. Mary and Taysa return to the corners. DING! DING! The bell rings. It is on…
R1: Tasya goes in quick against MEW, smacking the veteran directly in the face with left and right jabs. Then, as Mary is stumbling backwards, Tasya bangs her hard to the jaw with a right and then brings a left into the opposite side of Mary's jaw. MEW looks dazed and wobbly from the early rough treatment. She's trying to regroup behind her jab, but Tasya pumping hooks into Mary's midsection to tilt her forward. Then it is solid smacks to the skull. Mary covering up, hunched over and pushing out only a few counters that aren't discouraging Tasya. Round ends with Mary looking shell-shocked and Tasya allowing herself a slight smile of satisfaction. Tasya Teles wins round wide.
R2: Mary showing her usual toughness by plunging right back into battle as soon as the bell rings. She crowds into Tasya, pumping short hard rights and lefts into Tasya ribs and breasts. Tasya responds in kind giving Mary's chest and ribs hard leather. Two are toe to toe, just firing the shots as fast as they bring them back in, and now their bellies are taking the punishment. Just two strong fighters standing there and hammering in the body punches, neither wanting to be the first to give way. However Mary now focuses on Tasya's abs and lashes them with a fury that finally causes Tasya to fall back. It isn't a big retreat, but it is enough to win the round for MEW once the bell rings.
R3: They go right back in close as the new round begins. Tasya and Mary swiftly out to center ring and the body busting punching at point blank range returns. Again we see breasts ,ribs and stomachs under continually punching attack. Now the impacts are producing gasps, groans and then gurgles as the gloves smash home again and again. Tasya then manages to set her feet and this allows her to get extra power into her punches. Mary begins to shudder and her legs tremble. She is forced to give ground step by hard-fought step, but Tasya is gaining the upper hand as the bell sounds. Tasya Teles emerges the winner of a close round that leaves both fighters breathing hard and dripping sweat.
R4: Mary shifts tactics in this round. She does feint at Tasya's body, but then smashes her to the jaw with a big right hand. Tasya staggers to one side and Mary is quickly on her. Mary pumps two uppercuts into Tasya chin as she tries to turn back. Impacts throw Tasya against the ropes and Mary moves in trying to pin her opponent against the strands. Mary chugging the hooks into Tasya's body as she has her gloves up around her head. Tasya feeling the impacts, but manages to set her feet and take a seat on the ropes that allow her to stay upright. Mary starts to slow late in the round and Tasya now able to flick in quick jabs to let May now she's far from beaten. However time is soon out for this round and Mary Elizabeth Winstead wins the round wide.
R5: Mary and Tasya both out quickly, but this time it is Tasya who is able to strike first with a ripping right to the chin that puts Mary on her heels. Tasya then follows with rights and lefts to the jaw to swivel Mary's head back and forth. Mary in retreat, manages to swerve to one side and stay clear of the ropes. Tasya won't be shaken and comes in pounding Mary to the belly. Mary double forward and then Tasya blasts two muscular uppercuts into Mary's chin. Mary's head knocked back and her knees buckle. DOWN GOES MEW. Mary on her knees and then all fours. Tasya to the neutral corner as the referee moves in to count. Mary steadies herself and then pushes up to beat the count at "EIGHT!" Tasya soon waved back in but Mary's gone into a tight face-in-gloves defense and Tasya unable to finish her off. Still, Tasya id get a knockdown and wins the round easiiy.
R6: Mary again shrugs off a rough round and goes right for Tasya. Tasya seems eager to finish the job and goes for Mary's jaw with a big right. Unfortunately for Tasya, Mary dodges the right which whistles harmlessly past her ear and then unloads her own right into Tasya's jaw. BOOM! Tasya knocked to one side, her long legs go all wonky AND DOWN GOES TASYA. Tasya Teles sprawled on her face as Mary trots to the neutral corner and the referee starts counting. Tasya pushes herself up into a crouching position as the count rose. Then at "EIGHT!" She made it back to her feet and broke the count. Mary was waved in, but ran into a buzz saw of jabs from Tasya who showed she was very tough herself. Mary and Tasya circles around each exchanging steady punching to the body and head. Tasya finished well leaving MEW looking annoyed, though she had a knockdown to her credit and had won the round wide.
R7: Mary trotted out at the start of the round eager to take out Tasya. Tasya came out looking cautious and defensive. Mary charged forward determined to break down Tasya's guard and finish her off. However Tasya suddenly erupted with a leaping lunge as she smashed a right to the side of Mary's face. Mary was knocked to one side by the force of the blow, Tasya gave her no time to recover as she smashed rights and lefts into Mary's jaw and then straight rights and lefts to bust up her face. Mary looked utterly confused and her gloves flailed useless at the rampaging Tasya. Tasya struck the body and head, driving Mary the length the ring with a sustained burst of punching power that had the crowd on its feet cheering her on. Mary's back hit the ropes and she did manage to cover her face and head. Tasya then worked Mary's body over in a thorough scrub down from belly to breast and back again. Mary's body writhed under this bombardment grunting and groaning as the punishment went on and on. Yet Mary's legs did not give way. She was still standing at the bell. Tasya wiped her forearm across her sweaty brow as she watched Mary peel herself from the ropes. Mary was moving stiffly but she glared defiantly at Tasya as she walked passed her. Tasya, gloved hands on hips, looked after MEW with a mixture of frustration and puzzlement. Still, Tasya had won the round in a shutout.
R8: Foxfire corner crew work hard on Mary during the break and she did come off her stool looking aggressive. Tasya approached Mary slowly. Then she leaped to one side, drawing Mary's attention, then leaped back and brought right/left combo into Mary's chin. Mary teetered back and Tasya smashed a right into Mary's left eye. Mary recoiled again and then Tasya fired in another right uppercut. DOWN WENT MARY! Mary was thrown on her back and lay there momentarily stunned. Tasya hastened to the neutral corner, but even as the referee started to count, Mary's shaking off the punches and rising to her feet until she broke the count at "EIGHT!" The referee prounounced Mary able to go on.
Tasya slammed her gloved fist on the ropes in frustration, but then headed back towards Mary. However Mary was coming back at her and they collided in a barrage of head shots. Tasya's head was swiveled by Mary's blows, but Mary's swollen jaw took more punishment from Tasya. Then Mary forced her way in close and drove hook after hook into Tasya already bruised abs. Tasya started to shudder and buckle forward. Then Mary blasted upwards with a right uppercut followed by a left uppie. Both connected with Tasya's chin with devastating impact. Tasya went limp and sagged into Mary's arms. Mary jumped back as Tasya nose-dived into the canvas. Mary then hustled to the neutral corner as the referee found himself counting once again. Tasya was struggling to rise, but could not seem to get her body to cooperate. She could do no more than push herself into a sitting position as time ran out for her:
"EIGHT!...NINE!...TEN!...YER OUT!" The referee proclaimed.
THE WINNER: MARY ELIZABETH WINSTEAD DEFEATS TAYSA TELES KO8!
After: Mary wearily waves to her cheering fans in the crowd as she walks over to where Tasya is being helped to her feet by the referee.
"Great fight, you almost had me there—ALMOST—but not quite," Mary tells a crestfallen Tasya.
"I can't believe it. I knocked you down TWICE and you still get up to beat me," Tasya says wonderingly.
"And those were hard knockdowns," Mary admits, "you got plenty of punch Tasya. You were a real challenge You want to fight again—let me now. I'll try to work you in."
"I'll think about it," Tasya says.
Mary then gives her a big hug and heads for her dressing room. Tasya watches her go with a rueful shaking of her head and then heads for her own dressing room.
Wow! First class fight between the well-established Mary Elizabeth and the rising star Tasya Teles. Teles looked tough, punched hard and scored two knockdowns. Trouble is, Winstead proved even tougher, rising from those two knockdowns and fighting back to gain the KO in the 8th Round. Tasya should be able to bounce back from this setback and it's another good win for the veteran Winnie Winstead. Fans certainly got their monies worth with this one!