Post by Lookout! Boxing on Aug 1, 2020 17:31:19 GMT -6
CHLOE MORETZ VS DANIELLE ROSE RUSSELL

Results: Lookout Writing: Archer

Chloe: 23 YO, 5'4 (1.63 m), 12-12-0, 12 KO since 2016, Lioness Club of America

Danielle: 20 YO, 5'3 (1.60 m) 5-5-0, 5 KO since 2019, Foxfire Boxing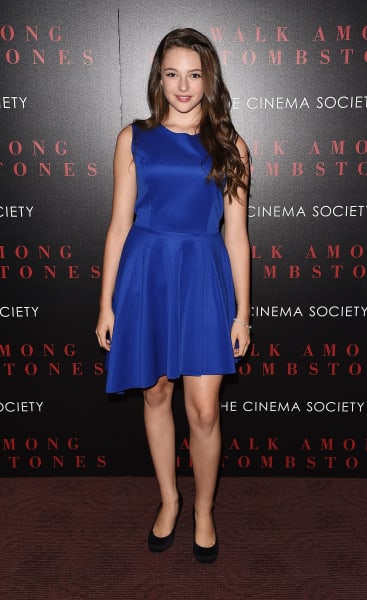 Before: Young hopefuls out to impress their management meet with the press. Chloe Moretz happy to emphasize the experience difference between Danielle Rose Russell and herself.
"Danielle has had a decent start," opines Ms Moretz, "but no way does 10 career fights match up to my 24. I don't claim to the #1 Contender—just yet—but since LCA signed me, I know I am headed that way. I'm 3-0 so far under their management and I expect to be in contention within a year. Meanwhile, Danielle will be learning the basics: you know, like how to lace up your boots and get into the ring without falling on your face."
Dani Russell stands at her podium down the stage from Chloe and a red flush is growing in her cheeks. She is shooting daggers at Chloe from her narrowed eyes. Chloe just smiles back at the seething young auburn haired beauty. Finally, it is Dani's turn to speak:
"I will acknowledge that Chloe has been around a couple of year longer than I have and that I have a lot to learn. I believe I am going about this in a methodical fashion building my career one brick at a time. I've had setbacks, but I have learned from them. I am getting better with every fight. I will win this fight and Chloe can build her future contender status at the expense of someone else."
Chloe now the one shooting daggers at Dani from her podium. Ill-will between the fighters is real and growing. Interest in the fight picks up among fans who take to social media with their comments. So there is rumble of excitement as Chloe and Danielle make their way to the ring. Chloe is in a champagne colored one piece with white gloves and boots. Her blonde hair pulled back in a ponytail. Danielle is in a royal blue one piece with black gloves and boots. Red-brown hair is pulled back in a battle braid. Two show aggression during the ring instructions with some hip and jugg bumping that earns stern warnings from the referee. The two exchange a glove tap with sneers on their faces and then depart for their corners. DING! DING! The bell sounds and out they come.
R1: Danielle opens the battle by driving a straight right into Chloe's mouth and then a follow up left that slams of between Chloe's eyes. Chloe knocked back hard, but manages to get her mitts up to protect her face. Dani now pounds hooks into Chloe's midsection. Chloe struggling to stay upright and answer with the jab, but Dani is relentless in the belly attack and Chloe starts to tip forward. Dani now gets the chance to smack around Chloe's juggs and bang left and rights off the blonde's head. Chloe able to get some jabs into Dani's jutting juggs, but mainly kept bottled up as DRR wins round wide.
R2: Chloe comes barreling out of her corner to start the new round and swivels Dani's head with a smacking right to the jaw. Danielle knocked to one side, but quickly turns and blasts Chloe with a right uppercut to the chin. Chloe falls back, but is ready when Dani comes after her. Fierce exchange of shots to the jaw and chin stagger both Dani and Chloe. They look dazed, but lunge towards each other and start hammering each other in the hooters. (Rousing cheers from JMD fans in the crowd at this unexpected appearance of their favorite tactic). Both giving their melons a good working over while absorbing the blows to their own bountiful bra cups. The action drops down to a belly busting exchange as the round draws to a close. Referee has to push them apart after the bell. Dani and Chloe stand glaring at each other aching chests heaving as sweat drips down the faces. Then they abruptly stomp off to their corners. Crowd pleasing round is ruled a DRAW by the judges.
R3: Both fighters come charging out of their corners at the bell. It's another rapid-fire exchange of heavy blows to jaw and chin. Danielle and Chloe quickly trying to operate on trembling legs as they lurch back towards each other. Again they both go to the body at close range, though it more the stomach and ribs getting the attention. Grunts and groans can be heard by ringsiders as they punches slam home. Things very even as the halfway point in the round is passed, but then Chloe suddenly steps back and Danielle stumbles forward off balance, her gloves dropping down. BAM! Chloe Moretz fires a blazing right uppercut in under Danielle Russell's chin and Dani is jerked off her feet AND CRASHES TO HER BACK. Dani starfished as Chloe gloats down on her for just a moment and then she hurries to neutral corner. Dani struggling desperately to get up as the referee counts. Dani rolls to her side and then painfully pulls herself into a crouch, but when she tries to stand up she falls back. She tries again, but---
"EIGHT!...NINE!...TEN!...YER OUT!"
THE WINNER: CHLOE MORETZ DEFEATS DANIELLE ROSE RUSSELL KO3!
After:
"YESSSSSSSS!!!!" cries a happy Chloe Moretz jumping up on the ropes to raise her arms in victory.
"NOOOOOOO!!!!" wails Dani Russell as she is now kneeling in misery her arms raised in despair.
Chloe quickly has her gloves removes and hastens back to rudely shove the referee aside as he was trying to help Dani to her feet. Chloe hauls the stunned Dani to her feet, gets her right arm pended behind her back and whispers:
"You have no idea how long I've wanted to do this!" hisses Chloe.
"What—what did I ever do to you?" Dani cries.
"Foxfire scouted me before you came along and they signed YOU! I could not believe they would sign an inexperienced kid and now I've been able to show them what a cupcake jobber you are!" Chloe cries.
Then Chloe drags Dani on what seems like a very long Walk of Shame. Chloe stopping to gleefully pose at every opportunity while Dani gets more and more upset. By the time the Walk is over and Chloe shoves Danielle into arms of her corner crew, Dani is weeping with fury.
"I swear I will get you for this, Chloe Moretz!" Dani cries.
"And I will give you the same treatment every time. You will learn to fear me Danielle Russell! I am your worst nightmare!" Chloe cries and walks triumphantly back to her own corner, though boos now mix with the cheers as some fans don't seem to approve of Chloe's behavior.
Well, that was unexpected. Fast moving battle between young talents suddenly turns into a blood feud. Perhaps tempers will cool with time. Meanwhile, fans could not help but be impressed with the energy Chloe and Dani put into the fight. Clever trick in R3 shows that experience does count in the ring as it brought Chloe Moretz a KO victory and a painful loss for Dani Russell. This makes Chloe 4-0 for 2020 and she's definitely on the rise among young FCBA Flyweights. Danielle still a work in progress, but she has clearly has talent and good management to hone it. We'll be waiting to see how well they do in fights to come.