Post by Lookout! Boxing on May 30, 2020 1:45:14 GMT -6
Kendall Jenner versus Mary Elizabeth Winstead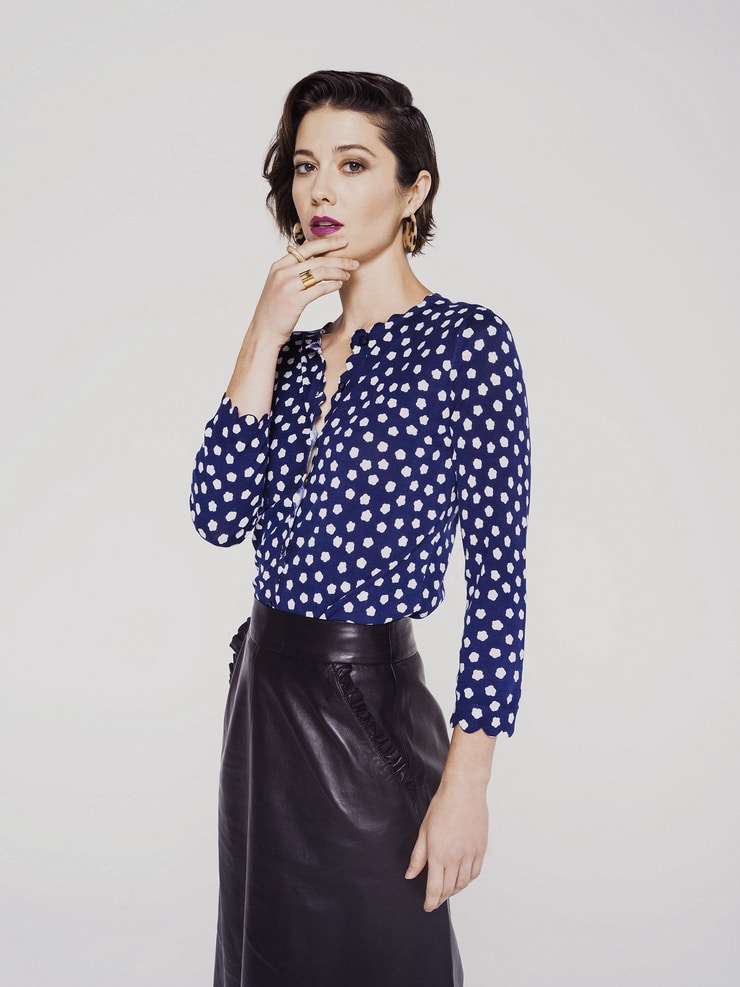 VS
(Written by Girls Friday/Results by Lookout!)(Foxfire Boxing vs Girls Friday)Intro:
For the sixth time in their careers, Mary Elizabeth Winstead and Kendall Jenner step into a ring together to duke it out, after a disappointing month for them both so far.
Mary is 35 years old; she stands 5'8, holding a record of 67 wins, 61 coming by way of knockout, with 49 defeats, she is a former three time FCBA lightweight champion.
Kendall is 24 years old; she stands 5'10 ½, holding a record of 42 wins, all coming by way of knockout, with 14 defeats, she is a former FCBA lightweight champion.
As has been stated this is the sixth meeting for these two, their first bout was back in December of 2017, a big win for Kendall as she beat Mary in a santa-kini bout.
Since then it has been a very evenly fought rivalry, with Kendall ironically taking the lead three wins to two by beating Mary last December in another santa-kini fight, this time with an eighth round knockout.
The reason they have both had a bad month goes surrounds the FCBA lightweight title, Mary lost to Alexis Ren in a number one contenders bout, while Kendall lost in her title shot to champion Emily DiDonato, with Alexis and Emily set to meet later tonight.
As you can guess both these women have a point to prove tonight, Alicia Atout was the roving reporter for the night, heading into the Foxfire locker room to see Mary, who is finishing getting her gloves on.
Smiling at Alicia, Mary jokes "you sure you are in the right locker room? This isn't wrestling" both laugh about it as Alicia is offered a chair to sit and talk to Mary quickly.
"I guess I can't get away from Kendall can I? Boy her and me seem destined to keep clashing head on time and again, well till I retire which won't be for awhile" Mary winks at that last part.
Mary looks more serious as she finishes with "all joking aside for a moment, look I know this year hasn't been my greatest by a long stretch, this is a big fight that when I win will at least dispel any talk of me being done as a top fighter I hope" Alicia thanking Mary for her time as they fist bump.
Then Alicia heads into the Girls Friday locker room, seeing Kendall stretching, Alicia has to wait a minute to get to speak to Jenner, who doesn't look in a good mood.
"Hey Alicia, normally fighting Mary is a fun thing, me and her have had some amazing fights, I like her most days but let's say my head isn't on hugging her, I need to release some anger" says Kendall as she bangs her gloves together to test them out.
She continues "I was so close to bringing home the title, losing again when I had a hand on the belt is pissing me off, I know I am the best lightweight in the world but not holding the actual title is bugging me" looking angrily at the floor as she speaks.
"So sorry Mary but all you are to me is a punch bag tonight, maybe when I calm down we can be pals again, in that ring you are nothing to me" Kendall says with venom behind her words, Gisele Bundchen waving Alicia out the room so she can get Kendall's head straight.
Fighting time, Mary is led out by her coach Rachel Nichols, she nods to her fans with a small grin, not looking her bubbly self, pumping her right fist into the air as she jogs down the aisle.
She is wearing a black sports bra with red trim, matching trunks with "MEW" in white letters on the waistband, black shoes, red gloves, while her hair is tied into a ponytail.
Getting inside the ring, Mary jogs over to her corner, she stretches as she awaits Kendall to comes to the ring, Rachel telling her to give her all to prove herself once more at this level.
Stepping through the curtain, now Kendall heads down the aisle with Gisele beside her, she is staring at the ring with fire in her eyes, looking in a fighting mode alright.
She is wearing a white sports bra, white trunks with "Jenner" in red letters on her waistband, white shoes with "KJ" in red on the sides, red gloves, her hair is tied into a braid.
Climbing through the ropes into the ring, Kendall shadow boxes as her eyes are locked to Mary's, both women scowling at each other, their normal friendly demeanor to the other seems gone tonight.
Stepping to the center of the ring, the fighters stare coldly at their opponent, the referee keeping close in case things kick off between them.
Bumping gloves hard together with their opponent's, jogging back to their corners, they are both ready to start 10 rounds of lightweight action.
Round 1:
Stepping out their corners trading probing punches in the opening moments, looking for a better angle to strike from, knowing each other very well of course.
Drilling a jab into the cheek of Kendall, Mary ducks under a left cross, following up with a right onto the abs of the model to show a taste of her skills.
Mary dodges a right hook that looked a bit wild, Kendall not looking too focused, getting hit more cleaner to her face to get a worried look by her corner crew.
Heading into the the final minute of the round with Kendall finally starting to realise it seems what she is doing wrong, starting to land punches herself into the top of her opponent's head.
She gets caught stepping in with a left cross, Mary knocking Kendall towards the ropes, where she pins Kendall behind her guard till the round comes to a close.
Getting back to her corner, Kendall getting told off Gisele to keep her head, Kendall nodding as thudding her gloves together to release some tension.
Round 2:
Boxing more on the move with her jab, Kendall looks to have settled down enough to start using her boxing skills, leading to both women exchanging jabs as they circle.
Mary again manages to slip her way to the inside, landing two hooks to the body, taking a straight to the top of her head before she can land an overhand right.
The next exchange sees both land is several punches straight into the others mouth and jaw, Kendall deflects a right before landing a right across the face of the actress.
Pressing back Mary with a double jab/straight into her face, Kendall is beginning to control the action heading into the final minute, forcing Winstead onto the ropes where she works the flanks with hooks.
Mary lands an uppercut in the final moments, a left cross follows to the cheek of Kendall as she starts to fight her way off the ropes, the bell rings not long after to end the round.
Jogging back to their corners, Kendall gets a pat on the back from Gisele, who tells her "that was much better" while Mary looks annoyed at she got caught too easily for her liking, telling Rachel she'll do better.
Round 3:
Starting off cagey at the center of the ring, they are moving their upper bodies more to dodge before throwing their own punches, leading to most punches landing on shoulders and gloves.
Till Kendall is able to land a jab to the chest of Mary, that stops Winstead long enough for Kendall to land a straight into her mouth, pushing the pace now as she follows with a three punch jab/straight/then a right to the body.
An overhand right catches Kendall to the side of her head as she had Mary near the ropes, a left cross then smacks the model across her cheek as she fights her way back to the center of the ring.
Planting their feet as they trade on the inside, maybe a mistake by Kendall as Mary lands two stiff uppercuts, knocking back Jenner to her heels.
Bashing back Kendall back into her shell, Mary letting her hands go as she changes targets, switching up and down to make it hard for her opponent to block the punches.
With Kendall needing to clinch when her back touches a turnbuckle, the bell rings and Kendall gives Mary a shove, a little trash talking as Mary flexes her arms while grinning, Kendall not looking too pleased by that.
Returning to their corners, both women stare hard at their opponent, Kendall standing as Mary sits down with Gisele trying to keep Kendall from losing her temper again.
Round 4:
Standing to trade a flurry of punches to start the round, both bark out as they sting their opponent's cheek with straight shots, eyeing their opponent up angrily as their moods continue to seem to darken.
Mary dips a right to land a jab to the abs of Kendall, a right hook under the ribs of the taller fighter makes her back off with a double jab to the top of Mary's head her way of keeping her back.
Moving more up on her toes, Kendall slams cross punches into the cheeks of Mary after she dodges some jabs and straights from the Foxfire fighter, keeping her at range now after being happy to trade on the inside.
Looking like her usual self now, Kendall looks to have clicked into gear as she slams punches through spaces left in Mary's guard after she makes her miss.
Heading into the final minute, Mary feints with a straight, landing a left hook to the jaw of Jenner, followed by a straight into her mouth to get some momentum back.
Ten seconds to go, both women let their hands go in a hard fought exchange, the crowd roaring them on so loud that the bell almost can't be heard, the referee stepping between them to stop them fighting and ordering them to their corners.
Standing in their corners, both want more of the other, getting the frustration they've felt for the best part of a month out on each other, even as their coaches are trying to make sure they don't walk into a mistake, the fighters eyes are locked in a hard stare.
Round 5:
Coming out their corners with cold looks, they nearly butt heads when they kick off the round with hooks, Kendall switches back to her stiff jab as she takes a step back.
With Mary looking annoyed when she eats another two punches clean through her guard as she stalks after Kendall, looking for a way to close off the ring.
Which she finally does after the first minute, slamming a straight into the nose of Kendall, making the younger woman step back towards a corner, where Mary shoves her the rest of the way into it.
Trying to fight her way out the corner at first, Kendall eats some nasty looking hooks to her cheeks, sweat flies off as she is forced to cover up tight, clinching up when the chance presents itself.
After they are separated, Kendall is looking to keep Mary at range, but Mary dips under a jab to rifle in two body shots, then an overhand right to the jaw of Kendall.
Who finds herself stuck on the ropes in the dying seconds, Mary trying to break her down with hooks to the body, making Kendall his out with each clean hit until the round comes to a close.
Mary staring right into the eyes of Kendall, trying to intimidate her as the referee yells at both to get back to their corners, which they do with coaches quick to begin working on reducing swelling to their cheeks.
Round 6:
Showing she is going to back down, Kendall comes out her corner strong, bashing Mary to her cheeks around her eyes, with several punches landing to the jugs of Winstead to make her cry out.
Back comes Mary on the inside, landing two hooks to ribs, just missing with a right up top as Kendall gives her a shove to create space between them.
That stiff jab of Kendall is allowing her to keep control of the action, dancing side to side as she let's Mary have the center of the ring, with Mary struggling to land more then single punches herself.
Past the half way point of the round, Kendall opens up the guard of her opponent with a double jab to her lips, stepping in with an uppercut to knock back Mary a step.
Finding herself needing to clinch up after eating another double jab to her face that sends her into a corner, Mary is gritting her gumshield in frustration, every time she gets Kendall on the back foot, she ends up getting knocked right back.
Broken up with seconds to go, Mary starts to get some success on the inside after ducking a jab, throwing more overhand punches and uppercuts as she wants to lay it on Jenner.
The round ends with Kendall jogging back to her corner looking more relaxed now, almost as if she is starting to see sense after coming out with a bee in her bonnet to start the fight.
Round 7:
Sticking and moving, Kendall is drilling in some stiff punches between the gloves of Mary out the gate, knocking back the head of the older fighter, who isn't having it easy to close the gap.
A double jab smacks Mary square on to her forehead, knocking sweat off her as the Kendall fans are chanting her name louder, believing she is finally going to be the one to finally win two rounds back to back.
But Mary shows she still has fight, slipping a straight to get inside with two uppercuts to the body, driving air out of Kendall, beginning to knock back the model onto the ropes as she works over the body.
Needing to nudge back Mary, Kendall moves away from the ropes, Mary keeping in close to work, forcing the issue as both trade hooks and uppercuts that don't always land flush, it is still making the one getting hit wince.
Down to a final minute, Mary knocks back Kendall into a corner with an uppercut, digging away to the body of Jenner, who is groaning louder with each hit, ending up needing to clinch up with Winstead.
Broken up by the referee, the final seconds sees Kendall covering up as Mary swings in overhand punches, at the bell most believing Mary may have don't enough with her late surge to win this round.
Though neither fighter looks too worried about who won the round, they are just happy getting their faces worked on, Mary getting some swelling worked on around her left eye, Kendall's body is reddened up around the sides, both showing the hardship of this battle.
Round 8:
Drilling jabs as they circle around the center of the ring, Mary looks to get inside but is met with a straight that lands on the left eye of the actress, who groans out as Kendall starts targeting it.
When Mary tries to get inside this time by dipping down, Kendall lands a right across the top of Mary's eye, a howl comes from Winstead as she backs up, blood coming down the face of Mary as she backs up.
Like a shark Kendall is after her prey with punches straight into the face of Mary, knocking her back into a corner, Mary trying to clinch up to stop the assault, AN UPPERCUT SMACKS MARY ON HER CHIN, DOWN TO A KNEE SHE GOES!
The Girls Friday corner jumps for joy, Kendall pumping her right fist into the air, 1....2...3.. Mary is feeling her cut, she shakes her head to clear her, 4...5...6.. Holding the top ropes, Mary wobbles as she tries to get up, 7...8... Getting up with a stumble into the turnbuckles, Mary steps back but looks to be hurting.
The referee let's them continue, with Kendall feinting with a jab to lift up Mary's guard, where she lands a right to the liver of Winstead, who cries out as she is in pain, wincing as she backs up.
A right to the temple has Mary rocking onto the ropes, where Kendall begins teeing off with hooks across the face of Mary, THE REFEREE HAS SEEN ENOUGH, JUMPING IN AS MARY IS GETTING POUNDED WITH NO DEFENCE! STOPPING THE FIGHT!
Winner Kendall Jenner TKO Round 8After:
Kendall raises her arms above her head as she screams "woo!" In celebration, coming out on top in a hard back and forth contest between these two elite fighters.
Jogging back to her corner, Kendall is met with pats on her back by her coaching team, all her scowling when she first stepped into the ring is gone as she has a massive smile on her face.
Compared to an out of it Mary, who needs her stool to be brought over to her so she can sit down, her eye is being patched up by the ringside doctor.
Afterwards Mary is helped to stand so she can go to her corner, Kendall goes over to check on her, with both chatting away, looking to be clearing the air after using each other as a punch bag for eight rounds.
Both women get cleaned up by their coaches, they head to the center of the ring, Mary and Kendall put an arm around the others shoulder as the result is announced, the Kendall fans shouting their love for her.
Mary nods as she pats Kendall on her back, leaving Kendall to have her moment in the spotlight alone, she understandable looks disappointed walking up the aisle with Rachel, this has been a bad year for her, with pundits like Tess Valmore even saying Mary is struggling with younger fighters going into the late rounds, does Mary need to change things up with her training or is there more to this bad run?
As ever Mary will continue to fight the best no matter what is one thing everyone agrees with, which is why the fans are applauding her for her effort tonight, giving them a great show as always.
Inside the ring Kendall poses for the cameras with her arms flexed, Gisele gives her a hug after she is done, telling her "you are truly amazing sweetheart, not many can say they have beaten Mary four times" with Kendall thanking her coach for the kind words.
After Kendall does a lap of honour inside the ring, blowing kisses to her fans that chant for her, Kendall steps out the ring, heading up the aisle looking much happier with herself, while she will still be hurting a little about not becoming a two time champion, as ever she has picked herself back up and come on strong.