Post by Lookout! Boxing on May 30, 2020 1:25:56 GMT -6
EVANGELINE LILLY
(Bantamweight Champion) (39 y/o, 5 ft 5, W: 67, L: 32) vs
KIRA KOSARIN
(22 y/o, 5 ft 6, W: 25, L: 10)
Before:
Who can stop Evangeline Lilly? She's been considered one of the best celebrity boxers in the world ever since she's been a rookie, but it's her second prime that's starting to scare the sh*t out of bantams everywhere. After signing at Lookout! Boxing in 2018, she's made a vigorous and successful campaign to enter the Hall of Fame, finally reaching that prestigious category earlier this year. 2019's been her all-time most active year in the ring, and she's now stormed back to win her record seventh title at bantamweight, a division she's stayed at the very top of for an almost uninterrupted time since her debut in 2004. Like her former peer at Bonzo's Gym (Amanda Righetti), Lilly's always been a sober-minded, workaholic kind of no-nonsense fighter – no drama, no hysterics, just kicking girls' butts, year in, year out. So why's Evangeline's such a smoldering, spunky, fiery-eyed beauty when talking about her fourth title defense opponent tonight?
"Well, things are starting to get a lil' personal with Miss Kira", Evangeline smiles. "She's kept a veil of respect when we shared a gym, but I always felt her ego lurking. I've never spelled it out in the past – but she's been trying to take my place from day one. Our gym took a bet on the future, I get that. But she's just all brash, undiscplined, sassy – and she needs to take a walk behind the woodshed now!"
"But I busted your ass last time out," Kira blurts, flashing that cocky, youthful grin.
"I got caught", Evangeline admits. "And it shouldn't have happened. But this is, what, Kira's fourth title fight? Let's face it – she's got a bad record in title fights. For a reason. She's an emotional, hot fighter – but you back her up, drive that butt into a corner, and she's friggin' helpless. I'm going to exploit her weaknesses, and prove once and for all that if Bonzo's Gym actually wanted to win titles at bantam – well, they should have just kept me!"
Kira Kosarin's one of bantam's hot young things, and a rising star. She's well aware that there's still a big test she'll need to pass before making it to the top, as peers like Bella Thorne, Nina Dobrev and Demi Lovato have conquered the title before her. With a winning streak of five in her pocket, her rivalry with former stablemate Lilly's become her most personal feud. During her pre-fight interview, Kira's the kind of cocksure hottie she's gained fame and notoriety for:
"I'm bantam's best," Kira lays out. "Nobody's got my fire and power. There's been a time when Evangeline was the fittest girl in boxing, but I'm going to walk those legs all tired n' slack. It's taken me a couple years, but I'm now the best I've ever been. Girls – just face it, I'm ready to take over the division. I want to dominate, take girls out, send 'em to sleep. Lilly's just going to be the first victim of the new, revamped Kira Kosarin."
.
Fight night attire:
Kira's clad in a white bra and black tank top (torn apart to leave her bare, toned midriff), sporting hot pants with black and white stripes, her hair's a tight, tall, black ponytail, plus pink boots and small pink gloves – the champ Lilly's wearing athletic white boxing trunks with a red waistband, a tight black sports bra, her hair's in braids, plus all-white boots, all-white gloves.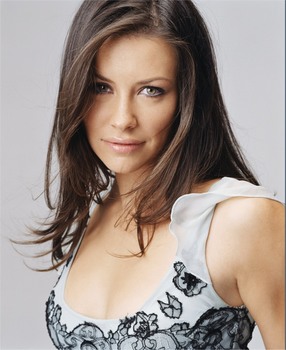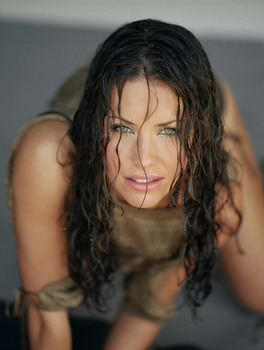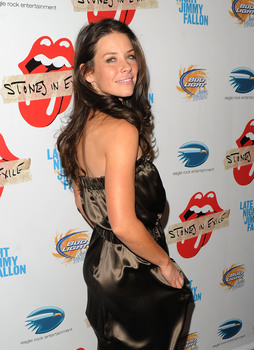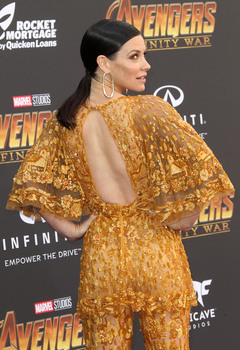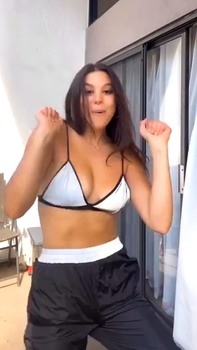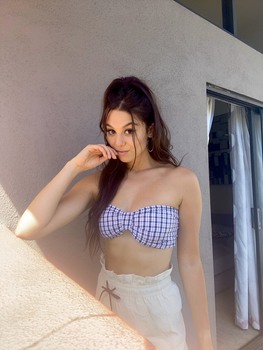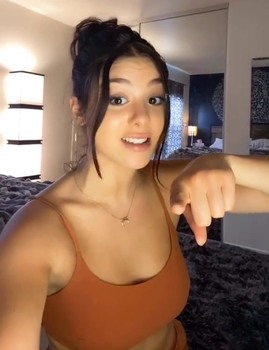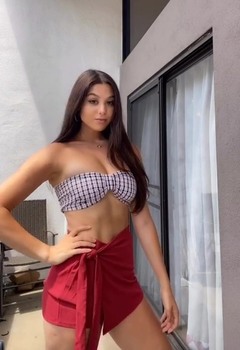 Fight:
R1:
Lilly hopping into combat, fighting small, compact, rolling her shoulders, tacking left/right, bending at the hips and waist – zippy, slingin' left/right hooks pop up on Kira's high, raised guard. Kira staying tall, stiff, sturdy – blocking early shots via forearms, elbows. Evangeline's staying loose, setting a fast tempo – lil' tik-tok jabs shoved to Kosarin's raised arms/face. A low stoop gets Lilly's left hook hard n' mean into Kira's gut, a short, heavy right hand plops to Kira's left ear/guard, buffeting her younger foe. Kira standing strong, staying in her firm stance – her right hand cupping temple, left hand slung at chin, slowly stepping parallely with a fast-movin' Lilly. First minute – Kira celebrating her arrogance a bit. She's got such a strong, sturdy stance, being a lil' taller than Lilly – she's choosing a poker face against Evangeline's rat-a-tat activity/power. Kira swayin', rockin' on those sexy, broad hips, setting up a welter-esque big-girl stance, taking slower, thudding steps around Lilly's right flank – only chipping out the long, tall, sturdy jabs to locate Lilly's tits/face, serve her a lil' early dose of thump.
Mid-round: Lilly's faster, setting up her surges by steady, lateral moves across Kira's front, swooshing up n' down – plopping shots to Kira's gut, tik-tokking her guard/face into alert. Kira even laying into the ropes at time, unfazed, all big n' easy – steps out with her arms down Evangeline's neck/shoulder when she wants a clinch. Ref's breaks – Lilly taking nore dips n' stoops – Kira hopping, stamping her jabs. A short, nudging lil' jab clocks to Lilly's mouth as Kira's leaning forward, grimacing that pretty face into hurt, as Evie's buttocks take a ring-ring – Kira's jolt of a jab's going to be a serious, hard weapon tonight! Lilly sliding fast, mobile, coming up inside Kira's reach again – sending volleys of jabs/hooks to pepper Kosarin's guard, as Lilly's hoping to blunt that right hand all the way to Kira's mouth/jaw.
Third minute – girls square up, trade long and hard jabs, staying toe-to-toe. Lilly putting more oomph behind her shots – a nice lil' shoulder dip, hip roll gets her left hand all slingin', pitchin' to Kira's temple, and she's finally put the tremble into her strong young foe's proud legs! Lilly steps in, burying her right hand inside Kira's toned midriff, as girls rub shoulders, lean frame-against-frame. Inside fight – girls rubbin', bumpin' shoulders. Evie wiggling her hands, edging her bossy left shoulder ahead – short, driving socks punish Kira's ribs/tits, jerk up the hot, young brunette, finally make her give up precious canvas ground. Down the stretch – girls still bumpin', sluggin'. Lilly rolling her shoulders, gets a nasty lil' forearm against Kira's mouth – Kira faltering away, her eyes moist, shocked, throwing wild, confused looks at a blind ref. "Get used to it, sissy," Lilly whispers into her ear, a rare moment of lost classiness.
R2:
Girls get into slap-bang action, hoping to put some hurt on foe – girls taking circles behind their jabs, start hooking to breasts up close. Lots of hard-nosed, close-quartered contact, as girls rub cheeks, hairlines, tuck right hands into pits of opposite tummy, slosh 'em to each other's chest. Lilly's robust, athletic's form's well-poised for these kind of battles, but Kira's here to compete – young brunette's using brutal lil' slugs, edging her way forward, ripping short, succinct body hooks to Evangeline's proud abs/sternum, collecting well-earned grimaces, winces of hurt from Lilly. And Evangeline's starting to lay back about a minute into the round, hurt, stumbling out of her stance – Kira's explosive, leaping into greedy uppercuts from her crouch, forcing Lilly into hectic head-bobs. Mid-round: Lilly using legs, tempo to spread out the action, get away from Kira's wicked body hooks.
Final minute – Evangeline driving stubby, aggressive jabs, spitting 'em out, hup, hup. Kira leans back, bobbing her head n' shoulders to left/right, left/right, using forearms to block shots. A short, nasty exchange of right hands – and Kira's picking up Lilly's jawbone! Short, thumping right uppercut paralyzes Evangeline's strong legs/torso – opens her up for a gruesome hook beneath her breasts, followed by a stamping lil' right hand upside her trunkline, sending shivers n' quivers down Lilly's athletic frame.
R3, 4, 5
Evangeline Lilly at her very best – athletic, jab-based dominance. Trade's seeing Lilly's tik-tok of a jab flashing up on Kira's grin, corking these shots, pumping them – series of gotcha shots to Kosarin's pretty face, opening up nasty one-two shocks, as right hands go all out blazin' for Kira. Lilly's being mobile, setting up swift attacks on Kira's toned tummy – rapid hops, bobs get her close, leaving thunderous hooks inside Kira's gut, coming up for right hands off Kosarin's shoulders, clobber away at her ears/cheeks. Kira still being leggy and motivated, taking pivots, circles around a mobile, fast-attackin' Evangeline, trying to get her own jab on Lilly a lil' better – 'Vangie's alert, tacking her head out of danger, slippin' shots, dippin' shoulders/neck, fading back, walking Kira into more stubby, weavin' jabs herself. Late third round action: Lilly's in use of a hard, ramming jab to make Kira feel her power, pitching it to Kosarin's sturdy guard in rhythmic fashion, setting it up in series of three, four shots – then BITING a mean lil' hook to Kira's bra ledge, oomph! Cringes, grimaces from Kira, as shot's sucking down her proud bod – young brunette's forced into a closer, more protected stance, keeping her elbows in, torso hunched, pedalling away.
Kira getting a little closer throughout the fourth round – starting to put some splash behind her jab, hook combinations again. Sturdy shots batter against Lilly's guard, jugs, as Kira's hopping-to, trying to put thump to Evangeline's ribs, tummy downstairs. Lilly's payback late in the fourth, dominating the fifth round – she's muscling her way atop Kira at the ropes, bumping shoulders, palming hips, setting up hard, gruesome shots to Kira's frame – she's got her young challenger mouth-breathing, hands on hips, staring in disbelief at the end of the fifth, as things go Lilly's way. Down the stretch: a short clubbing right hand to Kira's mouth's got Kosarin staggering back, eyes wide, giving up canvas.
R6:
Kira slowly adjusting, starting to put that young, determined jab into Lilly's abs/tummy, as youthful spunk and fire take over – just attempting to bring slick, robust power against Evangeline's dynamics. Lilly still hoppin', leapin' early – zipping her legendary hooks past Kira's shoulders, slippin' that right hand past Kira's jab, stingin' that hook to Kira's pretty eyes! Kosarin's fresh-faced stamina's a problem for Lilly at this point – Kira shows a leggy look, using more, better angles, more canvas ground, always shifting her weight and positions, as that choo-choo jab's slowly rolling into more pumping action. Around the minute mark: Lilly bending at the waist, hopping right, stooping low, then laying that grease of a right hand hook towards Kira's temple – Kosarin tacks her head right, jams back the hard-ass jab to Lilly's tummy! Gorgeous, sucking blast taking the air outta 'Vangie's lungs – a nasty, shocking shot. Kira taking pounces on vulnerable Lilly immediately – she's alternating a stiff, robust n' steady poke to Lilly's eyes/tummy, eyes/tummy. Stiff, hurting jab sets up right hands – tik-tok rhythm of hard, body jabs have Lilly a-sputterin', breakin' down her stance, reacting late for thunderous, clasping right hands to temple, ear, jawline.
Down the stretch: Lilly working from the ropes and turnbuckles, trying to catch Kira the right hand shock – Kira rollin', stoopin' the righty, comes up snarlin', pitch-ramming her own wonder of a right hand to Lilly's tough sternum/ribs, ka-boom! Shot's got Lilly gutted, gasping n' grimacing – she's a hurt beauty, soaking up that nasty plop, her eyes moist, mouth open. Hurt brunette wandering ropeside, shifting butt atop the cables, slicking it out – Kira setting up a young bully's stance, hopping to-and-fro, bashing methodically to Lilly's arms, ribs, clouting at her ears to take that girl out.
R7:
Evangeline Lilly's explosive bobbin', weavin', attackin' finding limits, obstacles – Kira's stiff, hardening poke of a jab's starting to grind Lilly down, stop her, frustrate her. Kira's so mobile, light-footed, motivated, eyes blazing with fire n' ambition as things go her way now – she's pivoting right around 'Vangie's flanks, sticking that jab to Lilly's face, just timing her girl. First minute: Lilly's wide-eyed, taking dramatic dips, stoops, zings – Kira's being alert, hands always staying up, fighting on her toes, just SPLASHING the jab/hook combos on the smaller, nifty Lilly with plenty of power n' zing. After the minute mark: Kira being comfortable in that rangy, leggy, outside stance, keeping Evangeline well shut out at the end of her stiff, hard poke – sometimes rushing in to dish out the hurt. Lilly cranky, confused a bit, as she's misjudging range, distance, her strong right hands coming up short, not putting any pressure on her young foe right now. A steady, shiftin' choo-choo jab's driving Lilly around the ring, slowing her down, dictating her, taking her towards ropeside sieges as the round's progressing – Kira blazing it up, hoppin' n' poppin' her hips to get that lick of a right hand hook right into Evangeline's left breast, thump! Lilly's eyes showing moist hurt, confusion, circling out in a peek-a-boo stance – her strong, toned body shuddering as Kira's going ribs, pinging that jab to her face, lickin' n' lashin' hooks to sides of 'Vangie's flanks/tummy.
Last minute: Lilly trying to fight small, shock Kira via explosive, jerking shots from her bob' n' weave, crouch – but Kira's stiff poke just landing hard thumps upside her hairline, rubbing it, hitting it clean. Lilly's in a crouch, setting up a hook – Kira rushing-to, zipping her own right hand hook to Lilly's ribs, cramping her girl up in a nasty surprise.
Down the stretch: Kira's in control, touching up 'Vangie's face into stupor, as Lilly's reacting late, staring into harm's way! Evangeline's head kicks back in sad lil' jerks from a series of pounding, slugging right hands – Lilly's sliding right alongside ropes, her frame hunched, legs a wobble, knees weak, arms dimly keeping her guard in place.
R8:
Evangeline Lilly's been through one of the hardest fights of her career, but the champ's not ready to give up – she's still being leggy, taking pivots left n' right of Kira's flanks, bobbing at the waist, trying to break Kosarin's momentum via slap-bang hooks, sneaky right hands. Kira's in her element: wide-eyed, grinning, eyes flashing in blazes of fight lust, throwing arrogant lil' smirks during her way in – she's just stepping into her jab attacks all big n' bad, driving Lilly back with plenty of thump, putting backward pressure on a proud brunette champ. Kosarin's all loose n' easy, taking loping steps around the ring, constantly changing positions, shifting her hips/weight, leaping into shots, then coming up low for body shots – a steady drill of hammering, sloshing jab lefts a-poundin' at 'Vangie's drowsy face, picking her up again n' again! Kira's got Lilly's bob n' weave motions timed – using tik-tok precision, chup-chup power to whack away at Lilly's breasts, keeping that poke right in her face/tits, face/tits. Evangeline's proud legs in staggers, her hair sweaty and loose, eyes dimming behind her guard – veteran pride, stamina walk n' stagger her into more hurt, refusing to give up canvas to hated young Kira.
At the minute mark: a sudden dip gets Kira's left hand upside Evangeline's hip-bone/trunk-line, bunching her up into a grimace, hands sloshing down to protect her breasts, back-pedalling fast. Kira snarling, rising, pitching it ALL behind a blast upside Lilly's right ear/temple – and Evangeline's stepping down at the wrong moment, caught flush n' hard, unhinged by the concussive shock! LILLY'S FRIGGIN' DOWN! Hard, whacking blast taking all of Evangeline's temple, sends her sprawling out on back in nasty ricochet off the canvas! Gasps, yells from the crowd, as Kira's rushing in, wrestling with the ref to scream down at a pasted, hurt Lilly down there on the canvas – but 'Vangie's beating the count! Lilly's gloves dimly grab at canvas, as her legs tremble, shake – grim pride, determination lead Evangeline back onto her feet, as Kira's all giddy across the ring, hoppin', poundin' her gloves together, itching to get right back at Lilly.
Mid-round – Kira being thorough, brutal, methodical. Short, thumping jabs to pate/tits, pate/tits, pate/tummy set up Lilly for more hurt, her legs reeling, desperately trying to clinch, get a good grip around taller Kira's neck/arms, as Kosarin stays mobile, flexible, working hard to keep her arms free, a-pumpin'. A short left body hook's putting the grimace back on Evangeline's pretty face – she shifts to the right, her legs/torso all out of balance, hasting away to ropes. Kira's eyes wide, fascinated during siege – methodical target shots bashin', whackin' at Lilly's arms/biceps, slowly putting her into a drowse of passive hurt.
Final minute – Lilly's on autopilot, her strong legs taking her across various ropes, stumbling into shots, wincing, wading back in every single time. Kira snarling, hopping-to – puts a thump-thump left hook to 'Vangie's ribs. Lilly all hunched up at the ropes, trying to stay small, lean against the strands, ride things out as eyes dim, legs cramp up. Kira using a nasty feint, luring down Lilly's left arm to protect her ribs – RIGHT HAND, KIRA! Hard, crashing connect upside Evangeline's left ear swivels the champ's head – putting her into a swoon! Lilly's a limp, helpless beauty – slowly pirouetting down, capsizing. 'Vangie's right leg failing, slumping down below her – sends her sprawling out to the friggin' canvas again! The champ's making it to her haunches, swaying, dimly trying to locate the ref, staring at his cruel count-out – but she can't make it off the canvas! Turmoil, riot in the Kosarin corner, as young brunette phenom finally proves the naysayers wrong, leaves her former stablemate helpless – that's a hardass KO8 for the NEW bantamweight champion of the world, Kira Kosarin!
After:
Kira Kosarin on top of the world – young Bonzo brunette's been a sensation all her career, but after three dramatic consecutive title fight losses that had pundits guessing whether she had what it takes to be a true champ she's finally crowned herself. A bitter, bitter fight: Kira started to separate from Evangeline after five rounds, taking three more heats from the champ until the knockout – making Lilly suffer the worst kind of beating since the days of Missy Peregrym, and from a brazen former stablemate no less! "I just felt unbeatable in there," Kira blushes, exulting. "I had all the answers to her dynamics, her athletics – and it felt so friggin' good!" Girls taking a long, respectful hug after the fight, showing class as flared tempers soothe, respect sets in. "I'm devastated," Evangeline admits. "But Kira's the real deal, no doubt. She's going to be really hard to dislodge from that title once she learns how to tone down her ego show, just a lil' bit," she laughs.