Post by oddmanout on Feb 23, 2020 8:20:21 GMT -6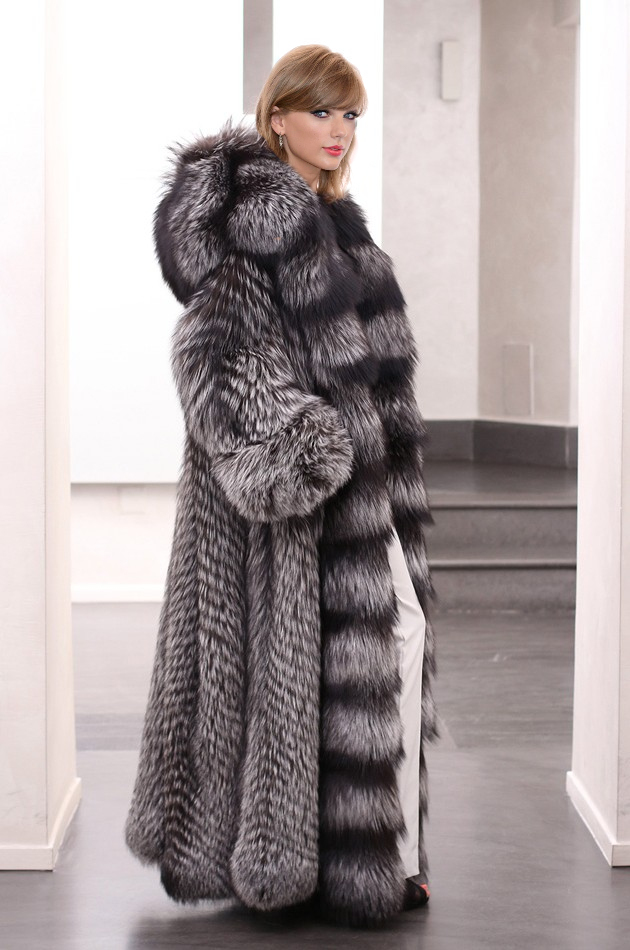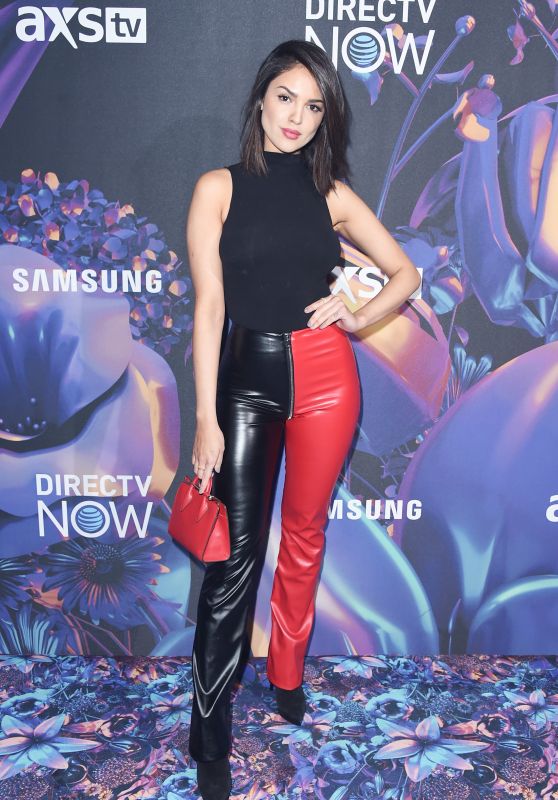 Ch Taylor Swift vs Eiza Gonzalez (Queen of the Ice Hotel)



Before: Titles toppling all night long, ramping up the pressure on the new Queen. "I know what people are saying, 'She's fighting too often, she's fighting too many elite fighters, she isn't recovering between fights'…well, one day they may be right, but I'm not going to be a one&done champion!" Taylor defiant after her defeat at Upton's hands.
Stakes arguably higher for the challenger, Eiza erupting into title contention after defeating Yvonne Strahovski on the beach, a win locks in a lightweight title shot for March whoever wins this month: "I've punched my way through the best the lights have to offer. Taylor is all that stands in my way, and she's not enough to stop me!"
Eiza sporting a black leather top, black&red leather bottoms, black gloves, hair loose and swept over her left shoulder. Taylor debuting her Queen attire, a silver fox fur bikini with matching gloves and mukluks, hair back in a battle braid.
R1: Taylor lays down the law--a long crisp jab to Eiza's eyebrows, loping footwork to retreat and circle whenever her opponent looks ready to punch. For the first two minutes, Swift boxing beautifully, touching Gonzalez with drilling sticks to the face, stepping crisply to her left, but the challenger's getting the timing down. One punch turns it all around, Eiza fading the jab and countering over the top with a booming right on the chin, Taylor's butt shoots out, chest heaves forward as she stumbles sideways and Gonzalez takes over. Eiza getting big, palming her foe's shoulder then pitching in tough right hands to the stomach, walking Taylor to the ropes and keeping up a steady beat. Sustained gut punching has Swift stooped forward, obviously hurting and Eiza comes off the body with a biting left hook, turning it over into a clipping left uppercut to drape the opponent senseless at the ropes. Taylor's sinewy legs keep her upright, but she is SWOONING, Eiza swatting hooks uptop to move the action into the corner, then big swinging power shots to the head and waist. Swift reeling and concussed at the bell as Gonzalez works her OVER to steal the opening round!
R2&3: Taylor gets her legs back, surprises Eiza with some lead rights, bounces some fall away hooks off the challenger's face and the Queen's back in business. Swift lives up to her name with the lively jab from the hip, good head and foot movement, and zesty right hands start to put a punished glow on Eiza's face. Gutty effort, gritty execution from both fighters in the third as each sucks it up, gets back on her toes and boxes like there's no tomorrow. Eiza's had good success off the counter--she sticks with it and lands the occasional tough right hand to the gut or hand-spanking cross on the cheek. More often than not however--it's Taylor leading, creating openings with her ice-pick jab--Gonzalez trying to slip it, but the Queen very quick mitted, also landing right hands to keep Eiza off balance. Taylor scoops up both rounds, but neither fighter shows any signs of slowing down
R4: Same rhythm. Girls fight for turf in the first two minutes, trying to establish superiority outside, and neither can impose her will. Down the stretch Eiza barges in, ties up and slugs away with gobsmacking right hands that clearly have Taylor discouraged. Swift on the ropes, held and hit--she's buckling, cringing away from the body beating, and those clobbering blows to her breasts have her crying out as Gonzalez bodies up on follow through. Familiarity with the Ice hotel showing as Eiza knows she can get away with more here, not bothering to camouflage a lot of elbow in those short chops to the chest.
R5: Eiza feints the jab and scorches over the top with a whistling right hand, Taylor soaks it up with hands at her stomach, steps back--she's HURT! Gonzalez pounces, plugging punches into the body and breasts, heartless pursuit, Swift sliding and slipping against the ropes trying to survive--Ali squared away and letting loose with thunderous lefts and rights. It's Taylor's turn to counter--she's kept her composure, she's blunting Eiza's all-out assault and finally, she times a dip&rips a right hand in to make Gonzalez eat a right uppercut to chin, SHE'S HURT! Stumbling back wobbly butt, Eiza blinks as a battered Taylor takes a deep breath and stomps after her, wading forward, hands at her hips, she just puts her chin on top of her head's, starts hefting her fists into the solid waist of her foe to drive Gonzalez the length of the ring to end the round.
R6: Taylor armweary, can't keep Eiza back and the Latina lovely begins to swivel blonde head with overhand rights and clouting left hooks on the chin. Swift staggering back, sets up to counter on the ropes, but Gonzalez does hellish work downstairs to cripple the Queen in the middle minute. Now Taylor's reaching in for desperate clinches, trying to bog the brunette down - ref constantly working to push the girls apart and restart the action. Final minute all Eiza getting heaved back, then wading in, cramming big right hands up underneath, bodying Swift back, and doubling up her hook to the jaw in tight. Girls keep trading after the bell - Taylor getting clobbered in the toe to toe exchanges.
R7: Taylor crippled in an early exchange that sees Eiza work underneath the slowing jab, bashing hard counters to the ribcage with either hand. Swift softened up, elbows in, eyes glazing as Gonzalez keeps her left shoulder on the girl, reaching casually around the hip with her left, and working in close - hard right hands on the cheek, chopping hooks on the belly or cuffing hooks on the ear keep the Queen reeling. Eiza can afford to be selective as Taylor cringes behind her guard, right hand under her chin, left hand across her belly, using that left elbow to nudge with - she'll take a look then spank kidney with a right, dip left and bounce a hook, lay the propping forearm, then light her up with a clipping left uppercut in close, and SWIFT GOES DOWN! Sweet beating adds up and puts Taylor on all fours, takes a shaky 8 and looks all banged up at the bell.
R8: Eiza heaps on after the knockdown with more pressure - choosy punching up and down Taylor's sides, harsh uppercuts in close - it's all about breaking her prey down. Everything hard, Gonzalez banging away at the flanks, dipping side to side to get her body behind tough, digging blows - Swift stooping forward, gloves at her temples, swooning in a punchy daze as the challenger hammers away bell to bell to take her third straight round and a commanding lead heading into the championship rounds.
R9: Taylor lays out a measuring left, then falls in behind a crashing right hand on the chin and Eiza's desperately HURT! Swift stumbling with her girl to the ropes, disentangles and squares up with lashing, licking strokes to the arms and head of her foe as Gonzalez covers up tight. It's Taylor's turn to work unmolested - feet wide apart - she'll measure Eiza with a palming right, then whiplash the left into the brunette's body, then repeat with the other hand. Gonzalez sobbing under the punishment, spilling sideways along the ropes - Swift stepping with her and clapping face with slicing rights upside the head. Eiza stupified at the bell - scored 10-8 without a knockdown as Swift collapses on top of her at the bell, these girls are WRECKED!
R10: Eiza with one-two-clinch routine early, looking ahead to the cards knows she just needs to finish the round. Corner shouting "BREAK, REF!" every time Gonzalez ties up - Swift agitated, trying to wriggle free and get off. Fight stumbles around the ring as Taylor's routinely swallowed up, held fast for ref's breaks - clock ticking down as champ works her magic. Second minute - Eiza has Swift bogged down, backed into ropes, left hand in behind her head. Taylor jerks a short right to Eiza's waist, bunching her up; right uppercut doubles off the body shot, clipping chin as Gonzalez arches her back, pops hips-left to clip it sweet. EIZA LOOSENS UP! Gonzalez in swoon - drooping forward - Swift shoves her upright to ropes, eyes wide n' wild. Taylor hooks, swivelling the head; right hand clubs chin. Eiza sputtering - arms out wide to embrace around shoulders, but unable to tie up. Swift working in between Eiza's shoulders, twitching lefts and rights onto chin and breasts, keeping the shots short, using her forearms to prop her up. Gonzalez drooping forward - Swift stepping back in good order, SCRUBBING away with side-to-side action and EIZA GOES DOWN! Eiza pooling onto her face, eyes closed, lips parted - SHE'S ALL USED UP! Torrid last minute KO10 for the winner and STILL Queen of the Ice Hotel, Taylor Swift!
After: Taylor donning a matching floor length fox-fur, strutting to blubbering Eiza, roughly pulls the girl by her left arm and shoves her to the ropes. All through the foyer, Swift pushes a sobbing Gonzalez, pale belly, flashing legs just peeking through her open coat as she struts.
Eiza is ejected out into the frigid night, formal-dress crowd spills out of the hotel in pursuit of the action, champagne glasses in hand. As Gonzalez trembles, breath puffing out in white clouds - Swift steps into that smooth golden gut with a merciless right hand, doubling her victim up with a shout. Taylor grabs Eiza by the back of the head, turns her, throws her belly-down into a nearby snow drift. Straddling the quaking beauty, Swift sits heavily in the nubile back, grabbing Gonzalez by the hair and pulling her weeping face up. Once, twice, thrice, hardhearted Taylor slams Eiza's face into the snow, pounding out a concave imprint. Then, with a firm purchase on those damp black locks, Swift yanks back, exposing Eiza's long throat, and the goosepimpled flesh of her breasts. With her left hand, Taylor scoops a handful of snow, rubs it all over the breasts and face of her foe, drawing fresh tears and quivers from her broken opponent. Satisfied at last, Swift pushes up off her girl and sashays back into the hotel without one backward glance, coat billowing out behind her as she struts. Gonzalez left sobbing in disgrace, condensation steam rising from her defeated back - she trembles in the snow as attendants finally rush in to assist her.