Post by Lookout! Boxing on Dec 28, 2019 3:16:26 GMT -6
MELISSA BENOIST VS NAOMI SCOTT

Results: Lookout Writing: Archer
Melissa: 31 YO, 5'7 (1.70 m), 11-10-0, 11 KO since 2015, Pretty Little Punchers
Naomi: 26 YO, 5'6 (1,67 m), 5-2-0, 5 KO since 2017, Hawkeye International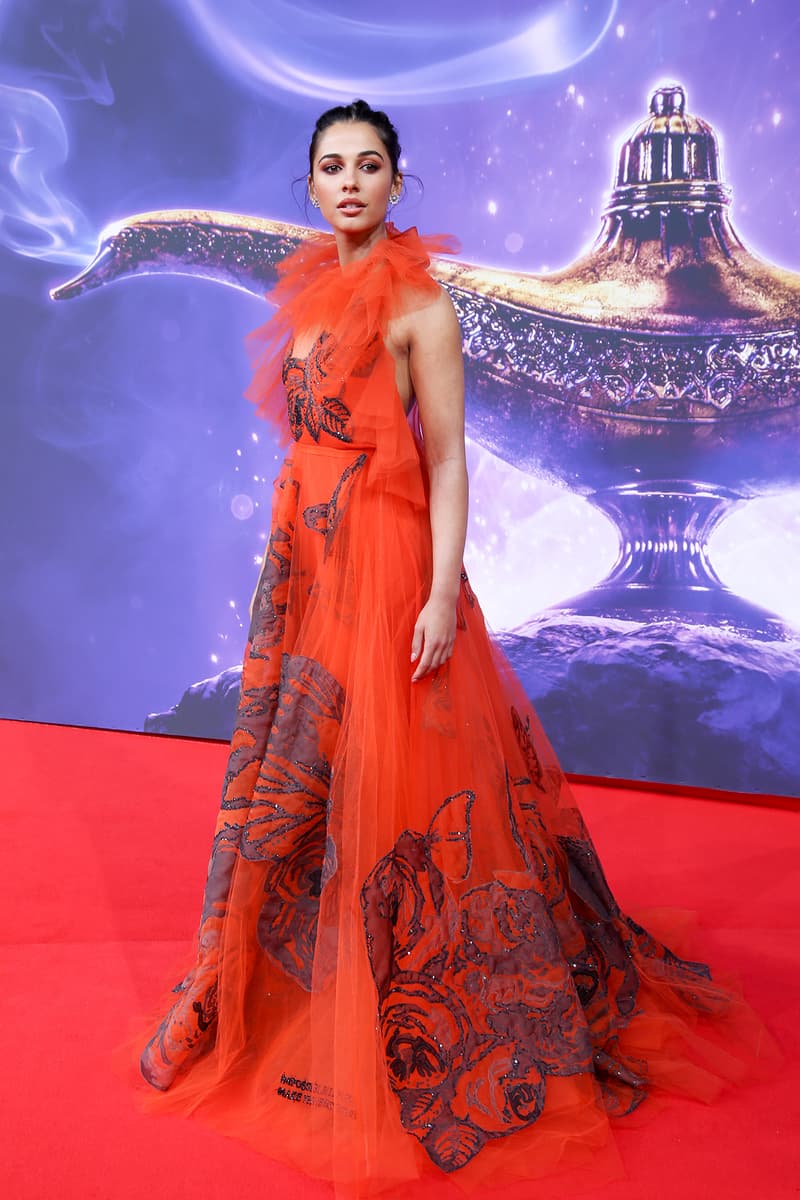 Before: Naomi Scott and Melissa Benoist meet the press ahead of their bout at the December PPV. If Naomi is feeling the pressure to succeed as HISC's newest member, she seems to be handling it well (or at least has been well-coached by the HISC publicity staff). She addresses the assembled scribes in a friendly, but enthusiastic tone:
"Now that I have wins over Ashley Benson and Selena Gomez I think I have begun to prove that HISC made the right move in signing me. Yes, they are demanding, but I have no problem with that because I want to succeed in this fed, too. I feel I have built a good foundation and I am starting my climb up the Bantamweight ranks. Melissa one more step upward for me and I intend to take it."
Melissa Benoist smiles politely: "I regret to have to tell Naomi that if she thinks she can climb the ladder by using me—she's sadly mistaken. I have just as much desire to succeed as she does and beating her is one more step upward for me!"
The two exchange some determined looks, but the presser ends on a polite note. Come fight night, Naomi comes to the ring in a bright orange bikini with black boots and gloves (orange laces). Her long black hair is braided with an orange ribbon. Melissa comes to the ring in a navy blue bikini with silver gloves and boots (dark blue laces). She had her hair pulled back into a pigtail.
The ring instructions are crisply given. Gloves are tapped and the fighters go to their corners. The bell rings…
R1: Naomi aggressive and pumps away at Melissa's flanks to get things started. Melissa responding with punching up the middle, striking at Naomi to the ribcage and belly. Two maneuver around each other, bobbing and weaving flicking out probing leather, looking for opportunities. Then Naomi strikes swift as cobra—right smashes Melissa to the side of the chin, swiveling blonde head and sending the PLP bantam lurching to one side. Naomi scooting along to get in front of the reeling Melissa and pump some hooks into Melissa's face. Melissa gets her gloves up and Naomi then pounds at Melissa's juggs. Melissa fires back with the jab, punishing Naomi to the face and making the Brit fall back. Naomi regroups and comes back at Melissa. Punches fly and Melissa gets hit hard to the chin. Melissa pulling back, trying to hold it together as Naomi strikes at her body. Round ends and Naomi Scott banks the opening round on her side of the judges' card with a wide win.
R2: Melissa now the more aggressive and she begins the new round with a series of fast right and left strikes to Naomi's face. Naomi momentarily freezes and Melissa clips her hard to the chin. Naomi shudders from the impact and Melissa tries to bring in some rights and lefts to the jaw. Naomi able to get her gloves up in time to block these shots, but Melissa quick to start driving hooks into Naomi's midsection. Naomi drives back some jolting counters to Melissa's chest, but Melissa keeps working Naomi's abs. Naomi finally tries to retreat, all hunched over and struggling for breath. Melissa trying to keep up the pressure now works over Naomi's breasts and then back to the belly for some more hooks. Naomi trying to jab to force Melissa back, but the blonde keeping on her to the bell. Melissa Benoist now has a round won wide on her side of the cards.
R3: Naomi looking frustrated after being roughed up in the previous round. She comes charging out of her corner at the bell and heads for Melissa with vengeful intentions clear. Melissa lets Naomi come in, but blunts her head shots with her mitts. Naomi then tries to circle Melissa, but the blonde moves faster and brings a powerful right crashing into the side of Naomi's head. DOWN GOES NAOMI SCOTT! Well-placed head shot from Melissa turned out the lights on Naomi who drops to the canvas like a discarded rag doll. Melissa hurries to the neutral corner. The referee moves in and starts to count. Naomi seems to have been jolted awake by the force of her landing on the canvas. She is on all fours looking around in bewilderment. Then she sucks it up and makes it to her feet, just breaking the count at "NINE!" Naomi seems to recover and she looks irked at the knockdown. She angrily waves at Melissa, daring her to come in and the blonde is happy to oblige. Hot action as Melissa tries to finish, but can't land a solid KO punch as she and Naomi circle around at close range. Naomi jabbing back hard into Melissa's chest and even manages a sharp right to the blondes jaw. Melissa pressing hard with body punching, but Naomi's on her feet at the bell. However the knockdown leaves no doubt that this was Melissa Benoist's round and by a solid margin. Naomi Scott scowling as she marches back to her corner. Melissa Benoist composed, but can't resist a satisfied smile as she heads for her stool.
R4: Naomi is out quickly at the bell, but so is Melissa. They come slamming into each other at mid-ring first with head-snapping blows to each other's jaws and the sides of their heads. Then they shift to a nasty battle of bra busting punches into each other's knockers. Then it drops down to a belly battle as each lifts powerful hooks into each other's abs. Fiercest action of the bout as blonde and brunette go at it with elbows moving in and out like steam pistons. Naomi able to get extra power into her rib shots that soon have Melissa wincing with pain. Then the British bantam finds extra power and drives Melissa back slowly but steadily as the round draws to an intense close. Melissa and Naomi both drenched with sweat and breathing hard, but Melissa has an arm around her aching ribs as she heads for her corner. Naomi marches to her corner and is heard to tell her trainer: "I'm starting to hurt that blonde bytch. I can see it in her eyes!"
R5: Naomi comes bounding out of her corner at the bell and eagerly heads for Melissa, but Melissa is moving fast too. Naomi lunges as she comes within range and tries to bring her right in Melissa's jaw. However Melissa turns her let shoulder and takes the punch there. Naomi then slams into Melissa, but Melissa pivots and brings her own right into Naomi's jaw. Naomi goes spilling backwards and her Melissa is on her, pumping shots into the brunette's face until Naomi's butt hits the ropes. Naomi going face in gloves as Melissa now pounds away at the trapped Brit. Naomi shelled for a solid minute before she suddenly grabs Melissa around the waist and wrestles her back. Referee quickly moves in to break this up. Melissa not happy about the bearhug of a "clinch" and goes right at Naomi as soon as the ref gets out of her way. Naomi cuts and runs around Melissa, making it to center ring and leaving Melissa in frustrated pursuit. Melissa finally overtakes the elusive Naomi and there is the start of a hot exchange to the body, but time runs out on the round. Naomi all bruised and busted up to the face, but she is defiantly sneering at Melissa. The normally cool Melissa looks pretty steamed herself and referee has to get between the two to get things back under control. Melissa and Naomi go to their corners and fans are buzzing what comes in the next round. Meanwhile judges give it to Melissa Benoist wide.
Melissa heard telling PLP trainer Nia Peeples: "That dirty brunette bytch was trying to bear hug me! What's she think this is a catfight?"
"Calm down," Nia urges her charge, "stay focused on beating her."
"Oh, I definitely want to beat her into the canvas!" Melissa seethes
Meanwhile Naomi Scott is saying: "That blonde wimp can't take it. You should have heard her whining about my clinch. And they can her a 'veteran'. I'll leaving her crying in my bootlaces!"
HISC trainer says: "Just don't fight stupid. She nearly got you the last time."
"That was a lucky shot, she won't get two," Naomi promises.
R6: Both fighters looking fired up as they come out for the new round. Naomi executes a good feint to the head that distracts Melissa and allows the brunette to ram gutbuster of a hook into the blonde's abs. Melissa jackknifes forward with a gurgle of agony and Naomi rams more hooks up into Melissa's face and her hanging hooters. Melissa backpedals out of there, but she is still bent over and gasping for air. Naomi slams rights and lefts off the sides of Melissa's head and then its more hooks to the body. Melissa jabbing, but she's not able to slow Naomi down and the brunette drives the blonde into the ropes. Melissa trying to clinch, but Naomi skips back and then pounds Melissa back into the strands. Melissa jabbing, sliding along the ropes, but she can't escape Naomi's leather storm that is thundering into her body. Bell finally ends the round and Melissa's knees buckle so that she has to grab top rope to stay up and catch her breath. Naomi takes a quick, satisfied look and marches to her corner. Melissa trudges slowly back to her own corner and then slumps wearily on her stool.
R7: Puncher corner crew does their best to get Melissa Benoist ready for the 7th Round. Melissa moves stiffly, but she has her mitts up ready to fight as Naomi Scott comes at her. Naomi tries another feint to the head, but Melissa not biting this time. The brunette then goes to the body with a fresh attack on Melissa's ribs. Melissa quickly feeling these attacks and responds with body punching on her own. Then Naomi strikes with an unexpectedly right uppercut to the chin. Melissa's head knocked back and she starts to stumble backwards. Naomi quickly follows up with rights and lefts to the jaw. Melissa covering up, trying to get away from Naomi on trembling legs, but the brunette is keeping with her. Melissa trying to jab Naomi back, but Naomi is now driving her punches in over Melissa's mitts and into her face. Melissa struggling to keep her gloves up, but Naomi now gets two more uppercuts into Melissa's chin. MELISSA"S KNEES BUCKLE! Melissa's knees hit the canvas and her upper body topples forward MELISSA BENOIST IS DOWN!
Naomi scoots off to the neutral corner. Referee moves in to count as Melissa struggles to rise. She get her head up, but when she tries to push herself up with her arms, they falter and she collapses back to the canvas. She is resting with her cheek against the canvas, breathing wetly as the referee counts:
"NINE!...TEN!...YER OUT!"
THE WINNER: NAOMI SCOTT DEFEATS MELISSA BENOIST KO7!
After: Naomi Scott has her gloves removed and then waits impatiently for Melissa Benoist to be revived and checked out. She finally gets the signal and rushes across the ring to haul Melissa to her feet.
"Thought you could beat me, did you, you bytch jobber!" Naomi screams into Melissa's face. (Looks like all those lessons from the HISC handlers has gone out the window.)
"Oh, just shut up and walk me!" Melissa says sullenly.
"To hell with that! I got me a better idea!" Naomi cries. She yanks Melissa off her stool, sits herself and then pulls a stunned Melissa across her knees. "I'll give you what you REALLY deserve!"
With that Naomi Wolf starts spanking Melissa Benoist across her tight navy blue bikini bottoms. Melissa howls indignantly but this only makes Naomi spank harder. Tears come to Melissa's eyes at the humiliating treatment and this makes Naomi smile.
"I knew I could make you cry, you gutless blonde wonder!" Naomi sneers and then flips Melissa off her lap and onto the canvas. Melissa lands face down. Naomi steps on Melissa aching buns and exits the Puncher corner. (Just in time as Janel Parrish, Shay Mithell, and Ashley Benson were just about to climb into the ring to rescue Melissa. They were held up by FCBA Security people apparently fearing a riot as HISC's Mish Williams, Natalie Portman and Priyanka Chopra were now in the HISC corner ready to back Naomi up).
Naomi struts back to the HISC corner accept the congratulations on from Mish. Nat and Priyanka. Mish appears to have especially appreciated Naomi's treatment of Melissa.
"That's the way to do it: show them no respect," Mish is reported to have said. "Make them fear you."
Naomi just grins and nods Then the HISC group departs the ring. Meanwhile Melissa Benoist is being helped from the ring by her teammates. Ringsiders say Melissa was heard to swear:
"I'll get that brunette bytch for this! I swear it!"
This was a very intense battle and we don't just mean the post-fight bun warming. It was hard-fought, back and forth action. Melissa able to knock Naomi down in the 3rd, but the HISC newcomer got up and 4 rounds later put the blonde down and out. A very good win for Naomi Scott and should definitely please her HISC corporate managers. A bitter disappointment for Melissa Benoist who not only got knocked out, but then humiliated by her less experienced rival. However Melissa usually comes back quickly from a defeat and we suspect she will be extra motivated in her next fight so her next opponent better beware. However there is no doubt that it crowd pleaser of a bout and fans are looking forward to future fights from Melissa and Naomi.