Post by Lookout! Boxing on Sept 29, 2019 1:46:05 GMT -6
ELSA HOSK VS MARY ELIZABETH WINSTEAD

Results: Lookout Writing: Archer
Elsa: 30 YO, 5'9 ½ (1.76 m), 1-3-0, 1 KO since 2017, Emilia's Empresses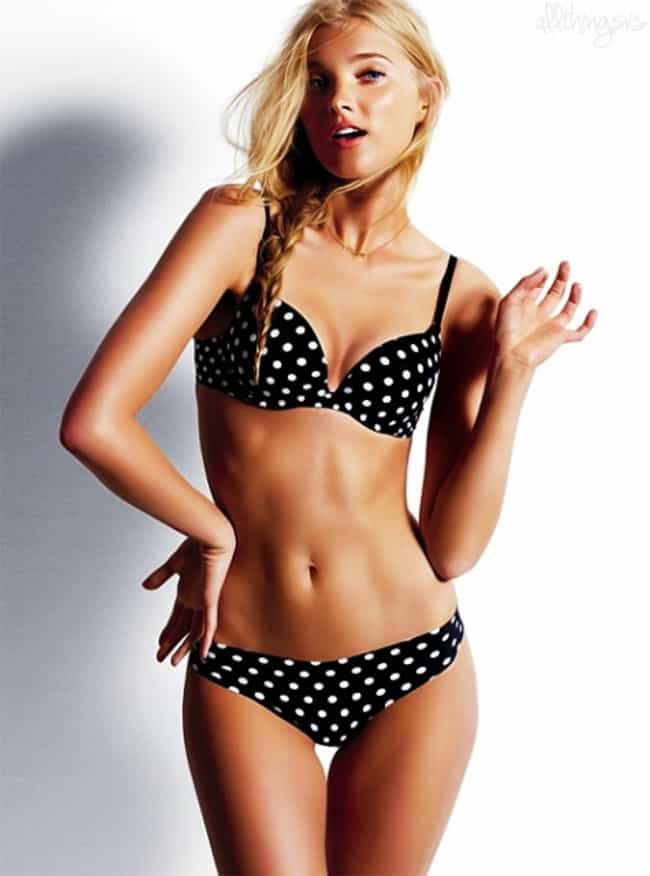 Mary: 34 YO, 5'8 (1.73 m), 54-44-0, 48 KO since 2007, Foxfire Boxing
Before: "You know," Mary Elizabeth Winstead observed to the pre-fight press, "Bailee Madison was looking up my record and this will be my 99th fight in the FCBA. I am so glad it's going to be against a newcomer. Now, Elsa, don't get discouraged when I beat you. I lost 4 fights in row before I finally won. I see you've got your first win, but, honestly, I am no Cobie Smulders. I will be a whole lot harder to beat. Still, I learned from being beaten up four times. You can learn, too, Elsa. Lessons free of charge from me."
The blonde Swedish model looks at Mary with wary eyes: "They tell me about you, Mary Winstead. You are that crazy American actress who likes to ride models on body saddles and other strange things."
"You want this to be a Body Saddle Bout—?" Mary asks hopefully.
"Not this time. We just box and I beat you and you stop your boasting. I will do the boasting because I beat you 'Mighty Mary'!" Else declared.
"Too bad about the Body Saddle, but maybe some day," Mary said and then added cheerfully. "and if you beat 'Mighty Mary' you should definitely boast about it. It's a great thing for a model to beat me. It's been done, but it never easy."
"You are very strange person Mary Winstead," Elsa says.
"Oh no, I just like to fight and gimmick fights make it interesting, but if they are not for you, I can fight plain vanilla too." Mary said .
"Yes, a no-nonsense fight That is what I want," said Elsa.
"Then you will get it. Good luck, Elsa, you'll need it," Mary said.
"I suppose I will," Elsa muttered.
On the night of the fight, Elsa removes her robe and enters the ring in a black with white polka dots bikini. She wears white boots and gloves with black laces. She wears her blonde hair in a battle braid. Mary removes her robe to reveal one of her favorite outfits: a dark blue bikini with light blue boots and gloves (dark blue laces). Mary's bobbed brunette hair is loose but wetted down. Mary testing the rookie by bodying up on her during the ring instructions Elsa stands her ground and gives Mary a defiant look. Mary seems pleased at the show of spirit and backs off, causing no further trouble. Soon enough the two have finished listening, tapped their gloves and gone back to their corners. The bell rang…
R1: Elsa moves out cautiously as Mary heads straight at the rookie. Mary opens up from mid-distance with sharp blows to the face. Elsa gets her gloves up to protect her stinging face, but then Mary goes to the body. Mary circling the blonde and constantly pumping punches into Elsa's lanky torso. Elsa trying to jab back, but Mary up her punch rate as she methodically scrubs Elsa from breasts down to the waistband of her bikini. Elsa under pressure, finally tries to force Mary back with a counterattack. Mary gets her boobs banged and Elsa shows a nasty hook to the belly that gets Mary's attention. Mary circles again and bangs quick ones to the side of Elsa's head. Elsa ducking, trying to counter, but Mary pulling back when the blonde tries. Bell sounds Elsa looks more annoyed than intimidated. Mary offers a little smile and saunters back to her corner.
R2: Mary again moves in on Elsa as soon as the bell rings, but Elsa shows more aggression and this sets off a strong battle at mid-ring. Mary going for Elsa to the head, but Elsa's striking back with rib burning rights and lefts. Mary the shifts to an attack on Elsa's plentiful juggs, but Elsa grits her teeth and hammers Mary right back in the hooters. Mary starts to circle and then reverse to draw Elsa off balance. Elsa confused by this at first and gets whacked hard to the jaw for it, but then the rookie catches on and gives Mary a taste of chin punching. Mary then goes full-on pressure in close. She is bodying up on Elsa and bringing short rights and lefts into the model's body. Elsa tries to stand her ground and answer Mary punch for punch, but she is hooked repeatedly in the belly and finally gives ground at the bell. Winnie gets the round, but Elsa has made it tough. Mary not looking happy as she walks to her corner, but Elsa looking more than a little pleased with her efforts.
R3: Bell sounds and Elsa comes flying from her corner. Mary (and a good part of the crowd) are caught by surprise by this blitz attack. Mary finds herself blasted in the belly, doubled up and then sent lurching back into her own corner by a series of chin lifting uppercuts. Mary finds herself wedged against the turnbuckle as Elsa hammers away at her body. Mary finally wraps her arms around Elsa and throws her to one side. This draws a scolding from the referee which Mary listens to with a "It worked, didn't it?" expression on her face. Fight resumes and Elsa moves back in, but Mary quickly moves out to the center of the ring. Elsa now is the one circling and punching as Mary tries to keep up with her. Mary finally charges in to put a stop to this, but has to fight her way through Elsa's jab in order to get her leather into the blonde's body. Mary now lumped up to the face and her attack falters. Elsa strikes again with blows to the side of the head and then some hooks to the hooters to finish the round. Mary looking a bit shell-shocked now, but there is a satisfied expression on Elsa's face as they head for their corners.
R4: Bell sounds and both fighters are out of their corners quickly. Elsa strikes at Mary to the head with long-range shots in the initial clash. Mary circles away and strikes at Elsa to the head. Elsa circling, too and continuing to try to get at Mary to the head. Then the pair slowly work their way in close and suddenly they erupt in an explosion of toe to toe body punching. Elsa shows she is able to keep up her punch rate to match the veteran Winnie's output. Mary trying to drive Elsa back with belly hooks, but Elsa answers her own belly bombers. Two end up tipping towards each and several times referee has to push them apart. Then Mary tries some jugg and again she is matched by Elsa, painful minute for both racks as they are mercilessly pounded, but there is no giving way from either fighter. Then they both get idea of going to the chin and both manage to connect with simultaneous rights. BAM! BAM! Mary and Elsa stumble away from each other as bells rings and stars flash in their brains. Then groggily, they head back towards each other to resume the body battering until the bell sounds. Both fighters now with rubber in their legs as they make their way back to their corners. Judges declare the round to be a DRAW!
R5: Both corner crews obliged to work hard to get their fighters patched up for the next round. Bell sounds. Mary and Elsa both slow coming out, but Elsa brings into action first with a leaping right hand to the jaw that sends Mary slamming into the ropes. Mary bounces off the strands and throws up her gloves to block an incoming right that threatened to take her head off! Mary then strikes back with a right to the cheekbone of Elsa. Elsa knocked sideways, but comes back and smites Mary to the chin. Mary recoils and Elsa swarms in. Mary is protecting her head, but Elsa now is free to pound away at Mary's body. Mary scrambles away from Elsa and manages to set up her jab at mid-ring. Sharp exchange as Mary tries to slow down Elsa's attack, but Elsa keeping up the pressure. Mary retreating, but fighting back until Elsa stuns her a sudden left to the chin. Mary driven back into the ropes, but time runs out before Elsa can take full advantage, but the blonde rookie has won the round wide.
R6: "I cannot believe she's this to me!" Mary complains to Foxfire Lightweight Trainer Rachel Nichols. "Well, she is," Rachel retorts, "but remember, she's only on her fifth fight. You put the pressure back on her and hope for a mistake while grinding her down."
Meanwhile Elsa is excitedly telling her trainer: "I am beating her! I am beating 'Mighty Mary Winstead'. I will show everyone that I am not just some skinny model. I am tough Swede and I will take her like a Viking Warrior Queen!"
"Calm down, Viking Queen," the trainer cautions, "you're doing very well, but Winstead is tough too. She's hurting, but she's not finished! Don't go getting ahead of yourself. Keep doing what you are doing. Wear her down. Plenty of fight left."
"Not when I get through with her!" declares Elsa, her eyes shining with the prospect of pulling off a major upset.
The bell rings and Elsa comes bounding off her stool. Mary not bounding, but she does move at quick pace. Punches start flying as the pair reach center ring. Elsa moving in and out. Getting n close and peppering Mary with punches, then pulling back to evade Mary's counters. Mary gives ground and Elsa eagerly steps up the attacks as she seems to focus on driving Mary into the ropes. But Mary has been timing Elsa's charges and the rookie has grown too regular in these advances. Elsa tries it once too often and runs into sudden Mary counterstrike right that catches the blonde between the eyes. Elsa thrown back on her heels and Mary goes right to the chin with a blazing series of uppercuts from the right and the left. Elsa suddenly frozen in shock and then Mary lets rip with a crushing right to the jaw. DOWN GOES ELSA! Elsa spins away from the right to the jaw and goes crashing on her face! Mary walks briskly to her corner as Elsa lies quivering on the canvas. The referee counts. Elsa trying to pull herself up, but her arms and legs seem numb. She lifts her head up with a look of despair on her face as she hears:
"EIGHT!...NINE!...TEN!...OUT!":
THE WINNER: MARY ELIZABETH WINSTEAD DEFEATS ELSA HOSK KO6!
After: "I will admit she gave me a lot more trouble than I was expecting," Mary tells press after the fight. "She was tougher than you usually see in a model, especially one without much ring experience. Yes, I took advantage of her rookie mistakes to win, but no way was I going to let rookie beat me if I could avoid it."
Mary goes over to the Fates corner and is seen to give the dazed rookie a hug. Then she startles Elsa by pulling her to her feet and taking her on a Walk of Shame!
"But why?" Elsa heard to ask as tears run down her cheeks.
"Just to remind you what might happen if you lose. That's why a fight is fought to be won. You remember that!" Mary says.
"I certainly will," Elsa says starting to get angry. "I hope I will take you on a Walk like this some day!"
"Some day, maybe, but not tonight," Mary said cheerfully. The Walk is soon complete (though not soon enough for Elsa Hosk, of course). "Goodbye and I really do wish you luck against anyone but me."
Elsa scowls and mutters something in Swedish that is probably best not translated. She watches vengefully as Mary struts away having added another win to her record.
Surprisingly competitive fight as most observers expected Mary to have little trouble with an 1-3 rookie. Elsa surprised said observers (and Mary, too!) with her effort. She was actually stating to dominate Mary, but appears to have fallen victim of her own eagerness to win and let Mary anticipate her next move. Mary gets another win and likely should be grateful she got it. Elsa goes to 1-4, but she showed a lot of promise in this fight. Hopefully, she will continue to improve under the management of Fates Boxing and get on a winning track. Meanwhile Mary can look forward to her 100th FCBA fight. Speculation is already strong that Mary wants to make it with one of her favorite opponents Lookout Boxing's Yvonne Strahovski.