Post by Lookout! Boxing on Aug 31, 2019 0:13:32 GMT -6
Elizabeth Henstridge versus Briana Evigan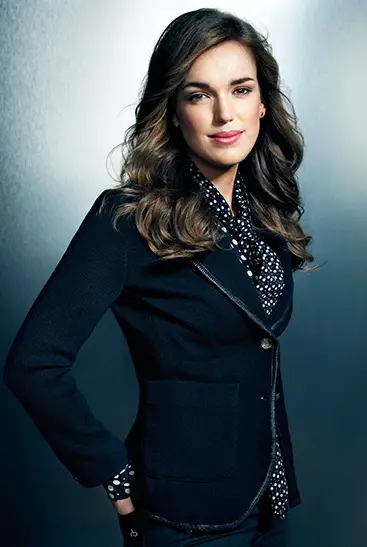 Vs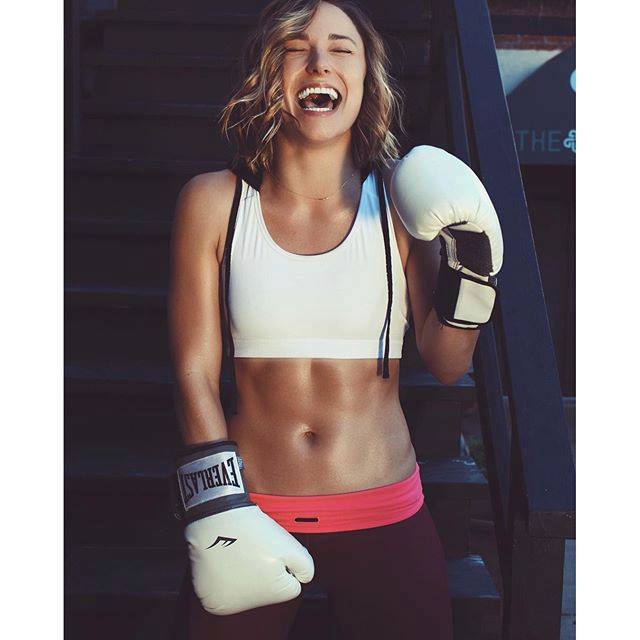 (Written by Girls Friday/Results by Lookout!)(Girls Friday vs Holloway Boxing)Intro:
Elizabeth Henstridge and Briana Evigan do battle tonight, this is a big fight for both as they are looking to find a win to change their fortunes around in their careers.
Elizabeth is 31 years old; she stands 5'4, holding a record of 23 wins, all coming by way of knockout, with 13 defeats.
Briana is 32 years old; she stands 5'5, holding a record of 16 wins, all coming by way of knockout, with 12 defeats.
They both made some comments to the press in the build up to the fight at their gyms, Elizabeth sitting on a bench getting her hands wrapped as she speaks to journalists.
"Me and Briana have known each other since her Alpha Boxing days, we get on but me and her know that once that bell rings that it will be a war" says Elizabeth as she looks up more serious looking then usual.
Especially when she is asked about pressure on her after her terrible run since last year, she answers "I can't pretend things haven't been terrible over the past year, I am trying so hard to fix this but it isn't a simple fix, I won't wake up one morning and be the best in the FCBA, hard work is only way I have a chance at that"
Briana meanwhile is standing in front of a mirror after shadow boxing, telling the journalists as she smiles "it has been a while since I saw Elizabeth, interesting to think it will be us beating the other up"
When asked about whether she thinks others in her stable are flying past her, she replies "I am working my ass off to be the best, it's added motivation to be in a quickly growing stable, I will drag myself into that elite"
Fighting time; they are on Muscle Beach in California for this contest, with bleachers surrounding the ring set up into the beach itself.
Out comes Elizabeth first with Taryn Terrell and Eva Carneiro with her, she is wearing a floral bikini with red gloves, her hair tied back into a ponytail.
When she steps into the ring; she waves to the fans as she is smiling, looking excited as she warms up in her corner, while Taryn tells her she needs to prove herself.
The home town girl comes out now; Briana has her coach beside her as she jogs towards the ring in a baby blue bikini and matching gloves, her hair is tied back into a ponytail too.
Getting into the ring; Briana blows kisses to the fans on her way to her corner, then she gets serious as she begins to warm up.
Coming to the center of the ring; they look more business like now as they listen to the referee, nodding that they are ready to fight.
As they touch gloves, both wish the other good luck as they share a quick smile, then return to their corners to start 10 rounds of flyweight action.
Round 1:
At the bell they touch gloves before getting into their stances, throwing probing punches to start as they test their opponent's defences out.
The first to make a real move is Elizabeth; digging two body shots in as she steps in close, dancing back as she clearly wants to stick and move in this fight.
Next time she tries though Briana lands a left across her face and a straight knocks her head back, Elizabeth moving back with the American getting cheered off the crowd as Evigan pushes forwards.
Elizabeth does land a clean double jab to the face of Briana, missing though with a right cross as Briana slips it before countering with two hooks to the body of the Brit.
As the round goes on; Briana is growing in confidence, landing a left across the cheek of her opponent, she begins bullying back Henstridge with several punches landing to her face.
Elizabeth forced to try to fight back off the ropes as she moves around the outside of the ring, with the bell ringing to end the round with both women nodding to each other as they head to their corners.
Round 2:
After talking to Taryn between rounds; Elizabeth is moving her upper body more to dodge before striking herself to the body or face of her opponent.
Briana is having a harder time landing her power punches, as Elizabeth now seems to be getting control of the action, with a left and right cross turning the cheeks of Evigan.
Who does manage to catch Elizabeth with a right to the top of her head, the Holloway fighter stepping inside to land two hard body shots as Elizabeth retreats to the outside of the ring.
Where Briana looks comfortable to keep her pressured along, throwing to the face of Henstridge; who has to tighten up her guard more.
Till a missed jab from Briana is countered by an overhand right by Elizabeth, who throws to the body as she dips her head down and backs up the American.
The bell rings with both turning back to their corners, Briana still has a smile on her face as she talks to her coach, while the Girls Friday corner is telling Elizabeth to keep being a hard target.
Round 3:
Circling early on trading single punches as they look for openings, Elizabeth looks to be getting the better of these exchanges as she dodges and lands her own punches in return.
Making Briana move in closer to forced a heated exchange; both fighters trading hard leather, as they bark out with effort as sweat flies off them both.
Elizabeth manages to slip a right hook; firing two uppercuts to the body to back up her opponent towards the ropes, where she fires in two more body shots before being pushed back.
The momentum looks to be behind Elizabeth as she is landing the better punches now, still taking some meaty punches to the face, dodging most though before landing her own counter punches.
Late in the round Briana catches Elizabeth with a double jab to the top of her head, then lands an uppercut that knocks the head back of the "Agents of Shield" star.
Who covers up as the round enters the final seconds and Evigan is trying to make some form of statement this round, with the bell ringing to close the round.
Returning to their corners; both have marks on their faces as their corners wash them down, still listening keenly to their coaches as they know they are in a tough fight.
Round 4:
Again they show the other respect by not charging in; looking for openings to strike as they trade single punches, Elizabeth looks the more comfortable at this tempo as she dodges and counters.
But Briana quickens the pace after she parries a jab, landing a straight to the face of Henstridge, she gets in closer to land more punches between the mitts of the Brit.
Who moves around the outside of the ring firing out her jab and dipping down, looking to have successfully kept Briana back for now as the American stalks her.
Feinting with her left; Briana lands an uppercut that straightens up her opponent into a left hook, Elizabeth needing to clinch as she shakes her head, clearly stunned by that combo.
Forced apart Elizabeth moves off the ropes and does manage to land several punches to the face of Evigan, as Briana tries to close the gap too quickly.
A left though catches Elizabeth to the side of her face, followed up by a jab/straight combo that knocks the head back of Henstridge, with the Girls Friday fighter ending up bullied into a corner.
Where she is stuck covering up in the remaining seconds of the round, when the bell rings Briana jogs back to her corner looking all business, her coach telling her she has to show no mercy now.
Across the ring Elizabeth is told by Taryn to show some spirit, she is being bullied around way too easily for the coaches liking, Elizabeth nodding as she stands up ready for the next round.
Round 5:
Coming out on her toes; Elizabeth is trying to keep Briana at range as she fires more combinations, while moving her head around to keep being hard to hit.
Briana though side steps her; firing a straight into the side of Elizabeth's head, she follows with two more punches straight through the mitts of Henstridge to her face to knock her back.
Elizabeth tries to fire back with two straight shots of her own; Briana slips them before landing a right hook across the chin of Elizabeth, WHOSE LEGS WOBBLE BEFORE ANOTHER TWO HOOKS ON THE BUTTON KNOCK THE GUMSHIELD OUT OF HENSTRIDGE, WHO COLLAPSES TO HER BACK IN THE SAND!
Briana quickly heads off to a neutral corner, 1...2...3....4... Elizabeth is groaning but her eyes are shut, 5...6...7.. Stirring a little but still laying on her back, 8...9...10 it looks like the count could reach 100 as Elizabeth is counted out!
Winner Briana Evigan KO Round 5After:
Though the crowd roar for their hometown hero, Briana doesn't celebrate much as she waves to the fans but is more interested in how Elizabeth is.
The ringside doctor along with Eva checks on Elizabeth, who with the help of smelling salts comes around looking a little startled, with Briana saying "welcome back to the land of the living babe" before helping Elizabeth to sit up.
Taryn helps with Elizabeth's gloves as Briana slips off her own and sits with the woman she just brutally knocked out, the two talk about how hard it was to fight each other, joking about the knockout as Elizabeth doesn't seem too disheartened by the defeat.
When Elizabeth is ready to get up, her and Briana stand up together, Elizabeth raising Briana's hand up to a loud round of applause from the crowd, with both women embracing soon afterwards.
Elizabeth still needs a little help getting through the ropes by Taryn, with Eva acting as a crutch for her as they head to the changing rooms, the big questions over Elizabeth are getting strengthened with each defeat.
Inside the ring Briana finally really celebrates as she goes for a lap inside the ring, thanking the fans for their support while blowing them kisses, a big beaming smile adorns the face of the winner.
Who leaves the ring with her coach and a chant from the crowd, while Elizabeth is going backwards it seems Briana is only going upwards in her career.