Post by Lookout! Boxing on Aug 30, 2019 23:25:50 GMT -6
Mandy Moore vs. Behati Prinsloo
Mandy Moore: 35 years old, 5'10," 29-36 with 20 KO since 2004, Foxfire Boxing
Behati Prinsloo: 31 years old, 5'10.5," 10-8 with 10 KO since 2016, Fates Boxing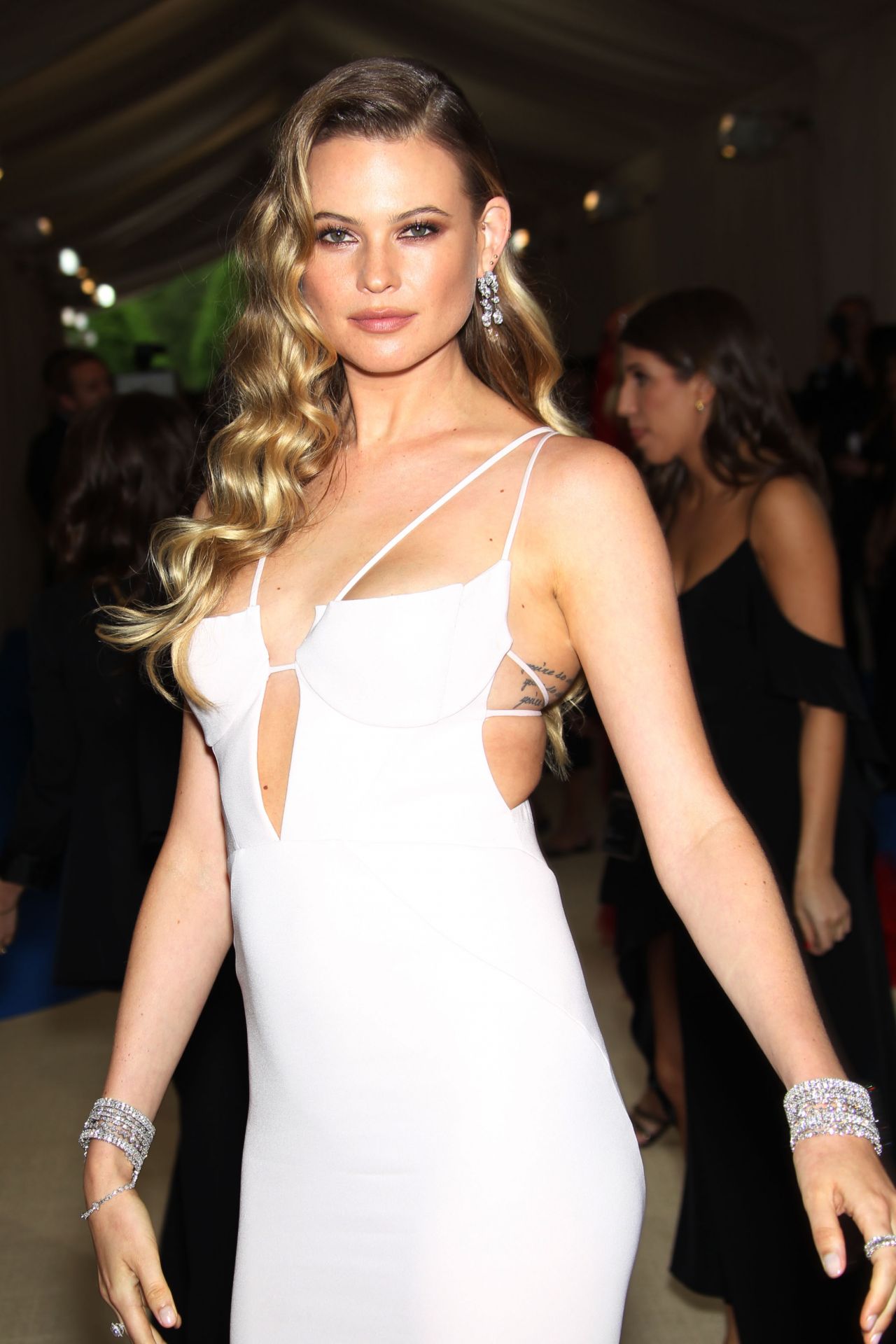 Before:
The pre-fight press conference is brief, each woman being terse with her words.
"It's about time that someone puts Moore out of her misery," Prinsloo tells the press. "She's been around for 15 years and hasn't been a serious fighter in a few years. She has to move over to make room for new women like me."
Moore merely scoffs at Behati, "She's had issues winning the past few months – as in, she hasn't won and has been sleeping pretty at the feet of her opponents. She needs to get knocked back to the sad reality of her incompetence."
Fight night:
Prinsloo comes out to the beach first and makes her way to the ring. Behati has chosen a reddish-pink bikini set and pink gloves, her hair up in a bun. After she gets settled in the ring, Moore makes her way to the ring, having donned a blue bikini and white gloves for the occasion. The two women touch gloves only after the referee begs them to do so, and we are off.
Round 1:
Behati starts out offensively, using her jab to work on Mandy, but the veteran Moore places some well-timed counters into Prinsloo's body, forcing the Namibian model to rethink her strategy. The two women start circling, trying to get a better sense of their opponent. Moore closes distance and connects with two punches to Prinsloo's body, but Behati returns the favor and follows up with a quick chop on Mandy. The American actress tries to counter but Behati is just too quick and dodges Moore's shots and delivers some of her own instead. Prinsloo gets a good left in on Mandy's chin but she lunged to do it and Moore punishes the model, driving a left into ribs and a right across the chest. Behati drops back and sets her feet and sends a straight that gets Moore in the chest and Mandy backs off and the two women circle until the bell when they go back to their respective corners. Prinsloo takes the opening round on points, close.
Round 2:
Prinsloo starts out the second round the same as the first, but Moore is ready for the jabs this time. Behati strikes out with a jab, but Mandy ducks out of the way and sends a straight into the Namibian's nose. Behati takes a moment before she gets her guard up and Mandy punches her fists into Prinsloo's ribs. Behati punches back, landing a good right into Mandy's mouth, but Moore takes it and deals a vicious hook to Behati's jaw, rocking her into the ropes. The American actress pounds away on Behati's model body. Prinsloo able to keep up her guard and catches Mandy with a left that pushes Moore back just enough for her to escape from the ropes. Prinsloo tries to catch Moore with a right once the two are out in the center of the ring again, but the veteran actress and fighter takes it like a champ and hammers a left into Prinsloo's body and the model is forced back into the ropes as the bell rings. Moore retreats to her corner having taken the round, wide.
Round 3:
Mandy Moore looks to continue with her performance in the second round and opens by plugging a solid left into Prinsloo's nose and then a right to her body. Behati drives a left back at Moore and connects with her ribs before stepping backwards, daring Mandy to follow her. Moore cautiously goes after Behati, who suddenly kicks up sands as she charges Moore and sends a straight into Mandy's torso. Prinsloo sticks her feet and fires off lefts and rights at her opponent as Moore quickly gets her guard up and looks for opportunities to fire back. Mandy finds an opening in Prinsloo's defenses and lines up a right that makes its way to Behati's cheek. The Fates fighter keeps her calm and drives a left into Moore's tummy, but now Mandy and Behati are trading blows in the center of the ring. Prinsloo throws a hard left and then picks a clean opportunity for Moore's head with a right, connecting with the blow which throws Moore back moments before the bell. Prinsloo takes the round on points, close.
Round 4:
Bam! Prinsloo wastes no time as she unloads a massive right straight into Moore's chest to start the fourth round. Mandy drops back, kicking up sand as on comes the model, driving lefts and rights at whatever legal flesh she can find, whether it is torso, ribs, or head. Behati picks around Mandy's guard, nailing two straights into Moore's chin and Mandy practically falls into the ropes where Prinsloo continues the onslaught. Moore throws a right at Prinsloo to try and get her to back off but the Namibian chops home two punches that make Mandy instinctively lean forward where she eventually clinches on to the younger fighter and holds on as the ref seems to take an eternity in breaking the two apart. Even after the ref gets the two women apart, Prinsloo doesn't skip a beat and uses her long model legs to close distance and rifles a right into Moore's chest before clipping her chin with an uppercut and Moore is yet again kicking up sand as Prinsloo is firing on all cylinders. Behati works Mandy into the corner and starts wailing on her guard and body, trying to find a way to her face. Moore stays strong and her arms take a beating but at the end of the round, she is still standing despite a shutout round from Behati Prinsloo, who is desperately trying to get back to her winning ways after dropping her previous two fights.
Round 5:
Behati smiling as she begins the round, practically licking her chops as Mandy is slow to get out of her corner. Moore slowly moves her feet over the sand, keeping her guard up and baiting Prinsloo with some feints. Prinsloo darts in and tags Moore in the face only to get blasted by a right to the jaw as Mandy connects with a massive punch that leaves Behati reeling backwards, kicking up sand as she retreats. Moore goes on the offensive and pounds a right into Prinsloo's chest, wiping whatever remained of Behati's smile off her face and turning it into a look of anger. Prinsloo feints with her left and Moore fails to see the right coming to her jaw, but it doesn't quite do enough to Mandy as she repositions and absolutely smacks Behati in the kisser and into the ropes where now it is the American's turn to bang away on her opponents body, getting several potshots in until Prinsloo can lock in the clinch and the ref breaks the two women apart. Once action resumes, Behati remains much more distant until she dips in after a missed jab by Moore BUT SHE TAKES THE FULL FORCE OF A RIGHT STRAIGHT INTO THE SOLAR PLEXUS AND BEHATI IS HURT! Prinsloo backpedaling as she is nearly bent double, trying to keep her guard up as Mandy drives her into the ropes where she is only saved by the merciful ring of the bell. Moore is now the one smiling as she takes the round, wide. Meanwhile, Prinsloo makes her way back to the Fates corner in quite some agony.
Round 6:
Prinsloo gets a stern talking to in the corner before she rises with a grimace on her face. Moore is practically hopping around on her feet as the round begins and on comes Mandy. Moore quick to go to body, but Prinsloo appears to be weathering the storm well. Behati lands a straight to Mandy's chin, dropping the actress back and the Namibian keeps her guard up as she pursues. Moore keeps her distance when Behati uses her long legs to quickly get in, fire off a punch, and drop back, taking a punch to the ribs in return. Prinsloo plants her legs and fires off a left at Mandy but nobody is home as Moore dips out of the way and finds a left into Prinsloo's tender solar plexus. Behati gasps in agony as she bends over and Mandy rips a right across Prinsloo's face that raises her up a bit. Prinsloo with her guard up but Mandy goes back to Behati's body and the Namibian can't keep her guard up and Moore slips a right hook that gets all of Prinsloo's jaw, swiveling her head and the Namibian's legs buckle as she drops to the sand. Mandy takes one look at Behati and goes to a neutral corner as the ref starts to count. One. Two. Prinsloo is moving her arms around. Three. Four. She's trying to push herself up. Five. Six. She picks her head up and there are tears in her eyes. Seven Eight. Behati picks her torso off the ground. Nine. Prinsloo faceplants in the sand as she falls back down. Ten. Your winner by KO6, Mandy Moore!
After:
How the mighty have fallen – Behati Prinsloo went from challenging for the FCBA welterweight title to three straight losses, including today's bout where she was the heavy favorite coming in. Mandy is gleeful and after posing for a while, heads to the back. Meanwhile, Prinsloo is sobbing in the sand, and you have to wonder about how Fates is going to get her back on track – or maybe if she is going to get back on track. With some help, Prinsloo gets up, still bending over, and slowly makes her way out of the ring.
"I told you that Behati needed to get shocked back to the reality that she is not a top contender," Mandy tells reporters after the fight. "She thought she was good enough to displace Emily DiDonato or Taylor Swift as Fates' franchise fighter – she was just crying in the sand because I broke that woman. Now if you'll excuse me, there are other fighters in the division who could use the same wake-up call, so I have business to do." With that, Mandy Moore leaves her post-fight conference without taking questions.
Some while later, Behati Prinsloo enters the room and sits down at the microphone. Her eyes are red and there are streaks down her cheeks. "Tonight was a tough loss on top of a hard couple of months. It's not easy to lose, but this just feels especially hard." A tear rolls down Behati's right cheek and she sniffles, "I guess I just have to train harder and trust the process." Prinsloo finishes and the press starts asking questions.
"You've lost three straight, are you still a top welterweight?"
"Is Ana Beatriz Barros going to replace you as the number one welterweight at Fates?"
"Are you concerned about your position at Fates Boxing now that you have a mere .500 record after one year?"
As if Prinsloo's face couldn't fall any more, it did, and the Victoria's Secret Angel gets up, sniffling as tears stream down her face, and rushes towards the exit.