Post by Lookout! Boxing on Jul 27, 2019 0:52:08 GMT -6
Elizabeth Henstridge versus Selena Gomez


Vs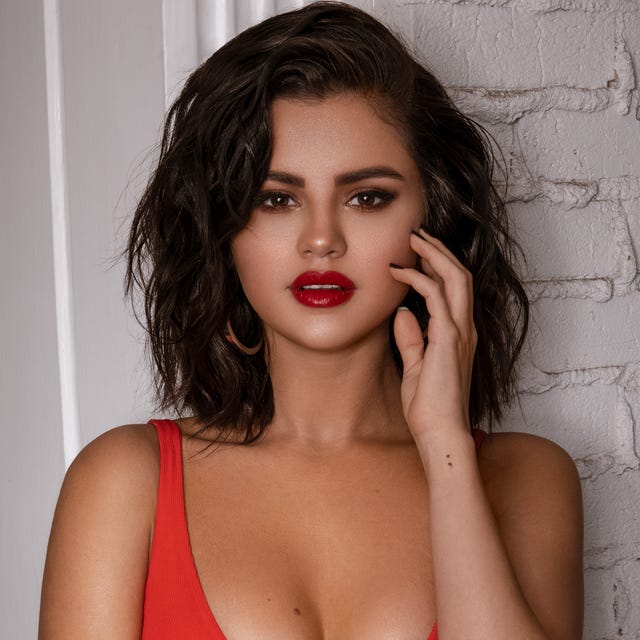 (Written by Girls Friday/Results by Lookout!)(Girls Friday vs Lioness Club)Intro:
Two fighters now trying to use each other to gain traction tonight, both Elizabeth Henstridge and Selena Gomez have been trying to get a run together, a win here would go a long way to help it.
Elizabeth is 31 years old; she stands 5'4, she holds a record of 23 wins, all coming by way of knockout, with 12 defeats.
Selena is 27 years old; she stands 5'5, she holds a record of 29 wins, 26 coming by way of knockout, with 22 defeats.
The fighters were interviewed within their gyms, Elizabeth sitting on a weigh bench as the press chat to her, she smiles as she waves them over.
"Hey guys, so I know you want me to tell you how I feel about this fight, honestly I am more focused on getting myself better right now then anything to do with Selena" says the Brit as she flexes her right arm.
"Look only winning one fight so far this year isn't acceptable, I need to do something as I know that people are not rushing to fight me, I haven't done enough to deserve the attention the best fighters get" admits Elizabeth as she looks down.
Before looking up to finish by saying "but I will get better, sorry Selena I will need to beat you to prove myself, you are going down babe"
While in the Lioness Club stable gym, Selena finishes working the punch bag with Eva Mendes holding the bag, once they see the press Selena gets a nod from Eva to go chat to the journalists.
"I am so excited right now, I have been speaking to my management about my future, I have a few possibilities now to chose from" says Selena as she wipes her brow with her left glove.
"Either I am going to continue being a flyweight or maybe I will go up to bantamweight, I'll admit it isn't as easy to cut weight to fly as before but it isn't that easy to jump up in weight and heavier hitters" adds Selena as she explains her situation.
Then she smiles as she says "all I know is that Elizabeth I am knocking you out, you are not in my league" thudding her gloves together with a wink before returning to training.
Fight night; Elizabeth comes out with her coach Taryn Terrell and cut woman Eva Carneiro behind her, as usual Elizabeth is smiling as she jogs down the aisle, waving to the fans as she looks excited.
She is wearing a grey sports bra, matching trunks, shoes and gloves, her hair is tied back into a fighting braid.
Stepping into the ring; Elizabeth bows to each side of the ring, before jogging over to her corner with Taryn tapping Elizabeth's gloves as she tells her to make every punch count tonight.
Selena jogs out to the top of the aisle with Claudia Schiffer beside her, they look serious as they head straight down the aisle.
She is wearing a red sports bra with a white stripe down the sides, matching trunks and shoes, white gloves while her hair is tied back into a ponytail.
Getting into the ring; Selena stares over at Elizabeth before turning back to her corner, where she works Claudia's hands as if they were punch pads, getting a smile from her coach.
Coming to the center of the ring, Elizabeth still is smiling as her and Selena look each other over, the referee finishes their instructions.
Bumping their fists; they turn back to their corners with their coaches put their gumshields in, the bell rings to start 10 rounds of flyweight action.
Round 1:
The early action sees the fighters trading probing punches to start as they circle, deflecting before trying to land their own.
It is Selena who lands the first real hard punch, feinting with a jab before landing a straight into the face of Elizabeth, then she stands moving around the older fighter.
Selena looks to have warmed up to the task the faster, landing the better punches to the cheeks of the Brit, keeping back at range.
Elizabeth does slip a right to land one of her own to the body, a left lands over the top as Henstridge shows some fire to knock back Gomez.
The two fighters finish the round in tight, going toe to toe as they try to shove the other back, when the bell rings they move apart with no problems as they seem to have their tempers under control so far.
Round 2:
Back out they come with Elizabeth seeming to surprise Selena with her early aggressiveness, catching out the younger fighter with two straight punches up the middle to push her back.
After a heated exchange between the two; Elizabeth nearly headbutts Selena as she throws in two hard hooks to the body, just missing with an uppercut from her waist.
Selena finds herself herded near the ropes, where she is struggling to load up her punches, instead getting clipped across her face to force her behind her gloves.
The American does find her way out from her guard after dipping under a straight, countering with a left to the body, followed by an overhand right that catches Elizabeth across her lips to back her off.
Getting into Henstridge's face as seconds tick away in the round, the Lioness fighter backs up her opponent now to the ropes with her switching targets to keep Elizabeth guessing where punches are coming.
The bell rings with Selena not looking too worried as she returns to her corner, though Claudia is telling her to keep focused.
Round 3:
They exchange at the center of the ring to start, circling while they both are throwing more combinations now that mark up faces.
Elizabeth slips a right to land a left to the ear of Selena, followed up by two punches straight to the face of the American to knock her backwards.
Again to the surprise of some it is Elizabeth looking to go straight head on against Selena, her head down as she works, throwing to the body or uppercuts up top that are mostly blocked.
Gomez comes back though after nudging Elizabeth back, driving Henstridge back across the ring towards a corner with her punches finding a way through the mitts of the older fighter.
But Elizabeth nudges Selena back with a left to the face, dancing on her toes as she gets away from the corner, the Agents of Shield star is catching Selena to the side of her face as she looks to change tactics.
At the bell Selena gets told by Claudia to shape up or get beaten, not happy that she sees that Selena hasn't gotten out of first gear.
Round 4:
Selena looks to be the one taking the fight to Elizabeth, she is getting countered though as she misses with more crosses and hooks, taking punches across her face in reply.
A missed right by Selena opens her up to an uppercut, Elizabeth uses the opening to knock back her opponent into a corner, sweat flies off Selena's head as a three punch combo lands.
Clinching up to Henstridge; Gomez needs a moment to shake off that last flurry she took, the referee forced to step in with Selena moving out the corner into space.
Problem for Selena is she is struggling to get out of her guard, Elizabeth's work rate is simply better then hers right now, while she isn't taking many punches clean, she isn't scoring anything on anyone's cards like this either.
When the round ends Taryn can be see smiling as Elizabeth returns to her corner, hugging her fighter before she sits down, they feel this fight is becoming a master class of Elizabeth's skills.
Across the ring Selena gets yelled at by Claudia, told to get her ass going before Claudia takes the gloves off her herself, making Selena look furiously at her.
Round 5:
At the bell Elizabeth continues to look the better fighter on the move, drilling Selena to her cheeks; which are starting to become puffy looking.
Selena though manages to slip a right to land a left under the ribs, just missing with an uppercut as Elizabeth gets her head out of the way.
Fighting around the outside of the ring; Elizabeth is using rangy shots to try to keep Selena on the outside, knowing she isn't in the best position right now.
Deflecting most of the punches; Selena is stalking Elizabeth around the ring as her eyes are locked onto her opponent, throwing a few jabs into the body of the Brit.
As the round enters the final thirty seconds; Selena feints with her left as she watches Elizabeth move to the left, THE REAL RIGHT HOOK STRIKES ELIZABETH ACROSS HER CHIN, DOWN GOES ELIZABETH TO HER SIDE!
Selena yells "f***ing come on!" Letting all her emotions out as she heads to the neutral corner, 1...2...3...4... Elizabeth sits up with help from the ropes, shaking her head to clear the cobwebs, 5...6...7... Using the ropes again, 8... Elizabeth beats the count with a little wobble to her step.
The referee allows her to continue; with Selena trying to finish the job, unluckily for her the bell rings before she can do much, the main thing is Claudia looks pleased by the fire her fighter is showing.
Across the ring Elizabeth looks shook up as her corner team work to get her right before the next, so much for a master class from Elizabeth says pundits at ringside.
Round 6:
As expected Elizabeth is on the defensive, holding onto Selena when she can as the Lioness fighter is hunting Elizabeth around the ring.
When Elizabeth goes to clinch up this time; Selena uses her left shoulder to bump back Elizabeth, THEN UNLEASHES AN UPPERCUT THAT LIFTS ELIZABETH ONTO HER TIPTOES, THE GUMSHIELD COMES OUT AS ELIZABETH GOES DOWN IN A HEAP, THE REFEREEE CHECKS HER AND RULES THAT HENSTRIDGE IS KNOCKED CLEAN OUT!
Winner Selena Gomez KO Round 6After:
Continuing to show her toughness; Selena has pulled this victory out the bag with a highlight reel knockout, the winner raises her fists in the air as she yells in delight.
Claudia gives the thumbs up with a big smile, as Selena jogs back over to her corner to thank her coach for giving her a telling off, they both smile and embrace.
While the ringside doctor is in the ring, smelling salts bring Elizabeth around as she asks "what happened?" The doctor waves for help so they can get Elizabeth to the back for more tests.
Taryn looks down furious at the canvas, knowing that they snatched defeat from the jaws of victory tonight, as Eva is sobbing seeing Elizabeth as shook up.
The crowd give a respectful round of applause as Elizabeth is helped up the aisle, she nods to the fans as she seems to be coming fully around now, most likely she will be disappointed when she realises what happened tonight.
Selena isn't that bothered by Elizabeth, she is more focused on getting her hand raised to a loud cheer from her fans, blowing the fans a kiss.
After posing for photos; Selena and Claudia talk about the future as they leave the ring together, with pundits ringside believing that if Selena does move up in weight, then surely the power she showed tonight with travel with it, that could make her a real fearsome prospect at bantamweight.