Post by Lookout! Boxing on Jul 27, 2019 0:24:43 GMT -6
Elizabeth Olsen vs. Sophia Bush



Elizabeth Olsen: 30 years old, 5'5", 22-18 with 18 KO since 2012. Fates Boxing.



Sophia Bush: 37 years old, 5'4", 28-22 with 26 KO since 2005. Girls Friday.

(Words: Fates / Results: Lookout!)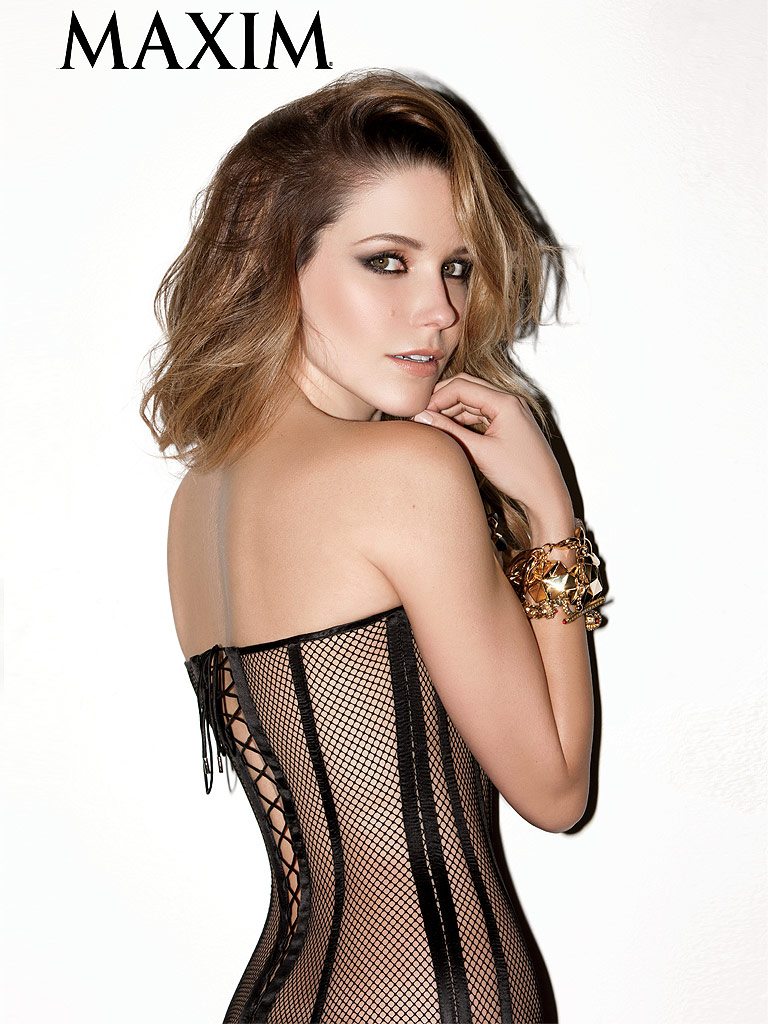 Before:
Elizabeth Olsen and Sophia Bush look to insert themselves into the bantamweight title picture as current outsiders-looking-in. For Olsen, it would provide her an opportunity to get back on track after her loss to Ratajkowski last month while for Bush it would be a means of avenging her stablemate Alessandra Ambrosio's loss to Olsen's stablemate Taylor Swift in the lightweight title match last month.
Bush the first to speak at the press conference. "I will not lie, Fates knows what he's doing. At lightweight and lightweight alone. Prinsloo was a fluke at welterweight, Barros is a joke as she needs to face awful opponents to win, Larson is pure hype but nothing to back it up so far. And Olsen is washed up and has been a shell of her 2015 self. I'm going to drop her tonight so badly that Fates is going to want to drop her." Sophia finishes and stares daggers at Elizabeth.
Olsen looks right back at Sophia, then starts speaking, "I have tremendous amounts of respect for people who have been in the FCBA as long as Sophia has," Olsen pauses, "However – to say I am washed up would be to ignore my past fights, and I intend to get back on the winning track, and Sophia is in my way." Olsen finishes and shoots a dirty look at Bush.
Fight night: Olsen the first to emerge from the back and takes her robe off when she gets to the ring, revealing a red bikini with blue trim and blue gloves and she has her hair tied up in a ponytail. Bush then emerges and has donned a white sports bra and black trunks with matching gloves and has her hair in a ponytail as well.
The two women icily look at each other as the ref gives the two women final instructions and then calls for the bell.
Round 1:
Both fighters start circling to begin the round, trying to get a feel for their respective opponent. Olsen the first to land a punch, but leaves herself exposed and the veteran Bush punishes the younger woman for it, driving a solid right into Olsen's ribs. Lizzie tries to drive a right back at Sophia, but Bush avoids it and drives a left into Olsen's cleavage. Elizabeth drops back and the two women circle again and Olsen yet again goes after Bush, but this time she lands a pair of punches to Sophia's chest before retreating. Bush lines up a quick jab at Liz late and it grazes the younger woman's cheek, but Olsen trades back onto Bush who sneaks in a punch into Olsen's chest just before the bell. Bush takes the opening round on points, close.
Round 2:
Olsen and Bush cautiously come out of their corners and yet again start the round by circling. Olsen again throws the first punch but Bush easily dodges it and drives a left jab into Lizzie's mouth. Olsen holds her ground and takes a right to the rack but she fires back with a quick one-two to Bush's chest. Bush retreats and Olsen follows and the two women exchange blows as they go about the ring. Sophia places a jab on Lizzie's chin that jars the younger actress as she pulls her guard up and Bush hammers away at Olsen until Lizzie crashes a right into Bush's nose and now it's Olsen's turn to batter her opponent. The bell rings as the two women go back to their corners, fighting to a draw.
Round 3:
Sophia and Elizabeth quickly come out for the third round and Sophia opens with a right that hits Olsen's chest, but Liz returns the favor and sticks a jab right into Sophia's mouth before retreating. Bush's expression sours and she jabs out at Olsen who fires back at Bush. Sophia feints with her left but Olsen drives a punch into the older woman's body before she can throw the right and the younger actress connects with a hook to Bush's nose and Bush is in retreat with her guard up. Olsen tries to corner Bush as she fires out punches to try and break through Sophia's guard, but the more experienced fighter keeps her guard up even as Liz gets her into the ropes. Olsen starts to drive lefts and rights into Bush's body but Sophia is able to clinch quickly and the referee breaks the two women apart. Bush able to get in a couple jabs once the fight resumes, but Olsen ends with a flurry at the bell. Elizabeth Olsen takes the round on points, wide.
Round 4:
Lizzie confidently steps out of her corner and wastes no time in going after Sophia jabbing to start the round. Olsen lands a couple of punches to Sophia's body, but Bush counterpunches beautifully and hammers home a quick right-left to Olsen's mouth. Olsen punches out at Bush but Sophia ducks out of the way and punishes Lizzie with a brutal body shot that audibly drives the air out of Liz as she gets her guard up before Sophia unleashes a brutal right. Elizabeth punches out at Sophia but Bush easily evades and works Olsen into the ropes, pounding leather into her body before the younger woman can clinch and forces the ref to break the two women apart. Once the fight resumes, Olsen keeps her distance and gets her jab working, although Bush keeps the distance between the two close and prevents Lizzie from taking control of the momentum by the bell. The Girls Friday corner is pleased as Sophia wins the round on points, wide.
Round 5:
Bush and Olsen open the fifth round by circling each other, searching for an opportunity to strike their opponent. Sophia feints with her right and sticks a left into Liz's chest just below her guard and then looks for a right hook, but Olsen is able to avoid it. Elizabeth backs off and forces Sophia to pursue her, which the older woman does warily, keeping her guard up and throwing smart jabs to prevent Olsen from getting too offensive. Lizzie feints with her right and Bush smartly parries, but wasn't expecting the left to crash into her jaw. Sophia drives a right into Olsen's ribs and retreats, a look of irritation flirts across her face. Olsen and Bush circle each other slowly until Olsen again is the aggressor, throwing a lighting fast right to Sophia's ribs and a left into her solar plexus. Sophia throws a desperation punch out that gets Olsen in her rack and forces the Fates fighter to back off, but Bush is grimacing at the bell. Elizabeth Olsen goes back to her corner winning the round on points, close.
Round 6:
Sophia comes out of her corner noticeably slower than Elizabeth and Olsen drives her fists at Sophia right out of the gate. Olsen misses her first right and Bush pops a jab straight into Lizzie's mouth, but Elizabeth plugs leather into Bush's solar plexus and Sophia audibly moans in pain as she backtracks, keeping her guard up. Elizabeth patiently follows Bush around the ring, throwing out jabs to try and catch Bush. Bush gets several good dodges in despite the grimace on her face as Liz continues to follow her. Olsen rapidly darts in and drills a left into Bush's jaw and Bush staggers slightly. Sophia keeps her guard up but she's giving up her body wholesale and Elizabeth drives one, two, three punches to Bush's belly and Sophia slightly drops her guard to try and absorb Olsen's punishment. Elizabeth notices and hammers a right that gets all of Bush's jaw and Sophia goes down! Olsen moves to the corner as the ref begins to count as Sophia is facedown on the canvas. At five, Bush is able to look up, but when she gets her arms underneath her, they just collapse and Sophia stays down as the ref reaches ten. Your winner by KO6, Elizabeth Olsen!
After:
A smile breaks out on Olsen's face as she takes her gloves off. Meanwhile, the Girls Friday trainers are out tending to Bush. Olsen waits until Bush is able to stand before going over and hugging her, then the two competitors head their separate ways.
Elizabeth Olsen is the first to get to the press conference and speak. "It's nice to get a win after last month. Sophia fought hard tonight, but once I got to her body, I think I took the fight away from her. She's been an FCBA staple for so long now - it's really quite impressive. Obviously we both wanted to win and I was the one to knock her out tonight, but I have to focus on future matches, and I am looking forward to them."
Sophia Bush emerges later and speaks quietly into the microphone. "Olsen's body shots were pretty devastating in the fifth and sixth. I don't think there is a whole lot more to say about that. She's got a lot of talent and still got plenty of time to develop that talent, so it'll be interesting to say where she'll go. I just think that had she not done the body damage she did in the fifth and sixth that I would be the winner."