Post by Lookout! Boxing on Jul 26, 2019 23:56:13 GMT -6
Alessandra Ambrosio versus Amanda Cerny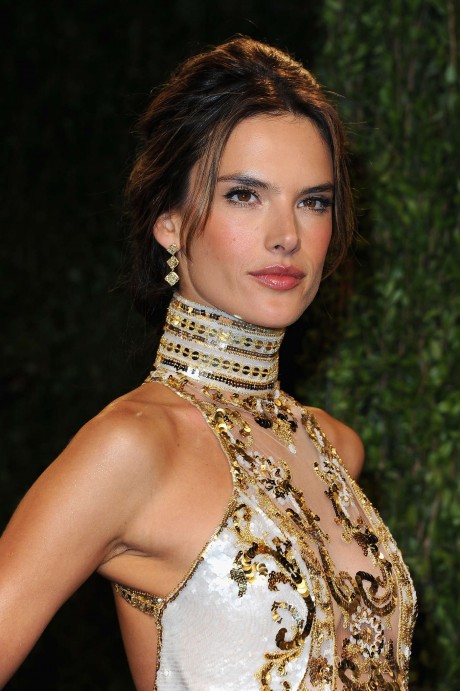 Vs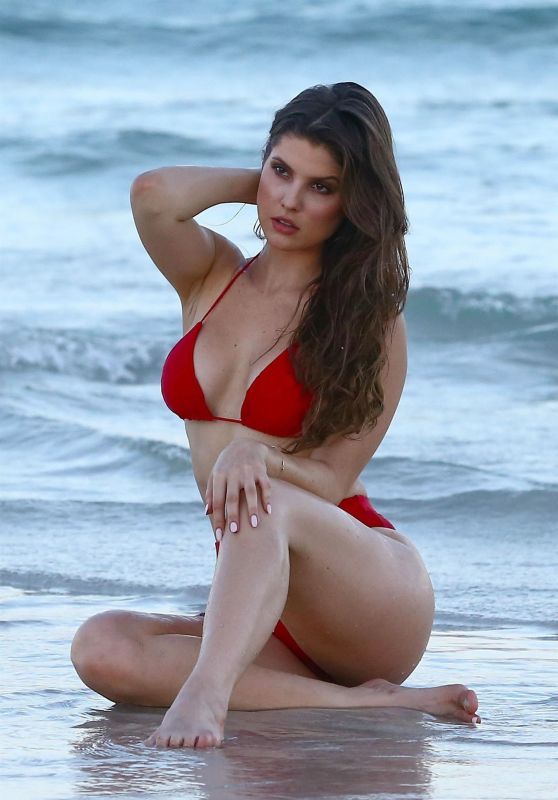 (Written by Girls Friday/Results by Lookout!)(Girls Friday vs Holloway Boxing)Intro:
Alessandra Ambrosio is looking to recover from losing the FCBA lightweight title by facing quickly rising star Amanda Cerny tonight.
Alessandra is 38 years old, she stands 5'9 ½, holding a record of 37 wins, all by way of knockout, with 8 defeats, she is the current BBU lightweight champion, she is a former FCBA lightweight champion.
Amanda is 28 years old; she stands 5'7, holding a record of 5 wins, all coming by way of knockout, with 2 defeats.
The fighters worked hard in training and each gave the crowd an open workout for the press and for fans who come to watch.
After finishing sparring with stablemate Kendall Jenner, Alessandra sits on the ring apron to tell the press "while I am pissed off that I have lost my FCBA title, but I am still a champion and the best lightweight in the ring"
Tossing her gloves off beside her, Alessandra adds "it is a little bit of a let down fighting Amanda, she has a few good names on her record, see I like young fighters, I love to teach them the ropes as I batter them around the ring with my fists being my teaching tools"
Smiling Alessandra jumps off the ring apron, her and Kendall walk off as they joke about Alessandra mentioning school in her speech.
Amanda spars with her sparring partner Anllela Sagra, the two fighting hard as they push each other around, hugging with big smiles at the bell as they thank each other.
After Amanda gets a drink she leans over the ropes, telling the press "I know Alessandra struts around thinking that she is the best, that stick so far up her ass that it has made her stupid"
Showing her fists; the American continues "I am going to show you that all my hard work will pay off when I make her kneel down and submit to me"
Fight night; out comes Alessandra with her team Taryn Terrell and Eva Carneiro behind her, she is strutting down to the ring with her BBU lightweight title around her waist.
She is wearing a yellow sports bra with a black "AA" badge on the left bra cup, yellow trunks, shoes and gloves, while her hair is braided.
Getting into her corner, Alessandra smiles as she mounts the bottom rope, Taryn holding the BBU title up, which isn't on the line tonight, Alessandra proud of the title though as she jumps down to warm up.
Amanda heads out with her coaching team behind her, she is looking excited as she jogs down the aisle, thudding her gloves together as she goes.
She is wearing a black sports bra with green trim, matching trunks and shoes, green gloves, while her hair is up in a ponytail.
After she gets into the ring; Amanda flexes her arms showing off her impressive biceps, warming up in her corner as she says that she is going to enjoy battering Alessandra.
When they come together they come nose to nose, eyes locked as they trade insults, the referee needing to push them apart before things turn nasty.
They thud their gloves together before turning to head back to their corners, ready to start 10 rounds of lightweight action.
Round 1:
Out come the fighters; Amanda looks to take the head off the BBU champion straight away it seems, Alessandra a little surprised as she has to cover up.
The younger fighter steps in close to work the body of Alessandra, who nudges back Amanda before landing a right across her face.
Alessandra starts to counter punch Amanda, landing a hard right across her face, before she forces Cerny back across the ring with her punches landing to the face.
The Brazilian moves around Amanda, pinning the younger fighter behind her guard, Alessandra not landing as clean as she wants, but is stopping her opponent throwing much.
Till late in the round; Amanda dips a straight to land a right to the abs of Alessandra, they go toe to toe as the round enters its final twenty seconds.
At the bell they shove apart; eyes locked before they return to their corners, coaches telling them what they need to do to change things up.
Round 2:
Moving around Amanda; Alessandra starts to try to use her reach to keep her opponent at range, they trade more single punches, with the Brazilian landing the better punches.
As Amanda tries to dip down to move in close; Alessandra lands to the top of her head with a jab/right cross combination that makes Amanda step back.
Tightening her guard; Amanda looks to be gritting her gumshield as she is struggling to land much and is being kept on the defensive.
While Alessandra looks comfortable at this tempo, moving around Amanda as she throws more punches in bunches now.
Again though late in the round Alessandra misses with left cross, Amanda goes inside to work the body with her head down, driving Ambrosio back across the ring to the ropes.
The bell rings with Alessandra jogging back to her corner with a confident look on her face, with Taryn nodding to her for the quick start to the fight.
Round 3:
Sticking to keeping Amanda at range; Alessandra is moving side to side, showing something different to her usual bull rushing attack.
A parried right from Ambrosio opens her up though to an overhand right across her face, Amanda getting in close to power her opponent back to the outside of the ring.
The two fighters trade in close; with Amanda getting her head under the chin of the taller fighter, throwing her punches like pistons into the gut of Ambrosio.
Pulling Amanda into a front headlock, Alessandra forces the referee to pull them apart, with space now Alessandra is able to get her jab working to keep Cerny on the outside.
As Amanda throws a right to the body of Alessandra, who steps to the side to throw a right into the side of the Americans head.
With Alessandra finishing the round strong as she keeps Amanda behind her mitts as the round comes to a close, both women stare hard at each other before turning back to their corners.
Amanda looks more relaxed as she returns to her corner, her coach is telling her to keep wearing down Alessandra.
Round 4:
This time Amanda comes out looking to press the action, both women let their hands go near the center of the ring.
Alessandra lands a double jab to the top of the head, she misses though with a right cross as Amanda dips under it, landing an uppercut to knock the head back of Ambrosio.
Leading to Amanda pushing Alessandra back with punches snapping the head back, sweat flies off Alessandra's head as she ends up on the ropes.
Shoving Amanda back; Alessandra moving off the ropes with her jab flicked at the head of the younger fighter.
But Amanda deflects a jab as she comes in with an overhand right to the side of Alessandra's head, Cerny is driving Ambrosio to the corner as she keeps the BBU champion under wraps.
The round comes to an end with Alessandra looking up at the ceiling of the arena annoyed, Taryn trying to calm her down as they talk about the momentum changing.
Across the ring the Holloway camp look happy as they wash down Amanda, she looks keen to get back at Alessandra, confidence now flowing through her.
Round 5:
Alessandra seems like she wants to push back Amanda, the two fighters trade in close, heads rubbing as they target the others body.
Stepping back Alessandra tries to surprise Amanda, INSTEAD IT IS AMANDA WHO LANDS A RIGHT HOOK ACROSS THE CHIN OF ALESSANDRA, WOBBLING HER BEFORE AN UPPERCUT SENDS AMBROSIO TO HER BACKSIDE!
The crowd roar as Amanda jogs over to a neutral corner, 1...2...3...4.. Alessandra shakes her head, pushing up to a knee as she looks shook up, 5...6...7.. Grabbing for a rope, 8... Alessandra gets up to her feet with a wobble, the referee checks her over before allowing her to continue.
When they lock back up; Alessandra drills a jab into the face of the charging forwards Amanda, Alessandra trying to give herself an opening to recover.
Amanda is patient though after taking the jab, slipping under a jab to land an overhand right across the face of her opponent, knocking her head to the side as she pushes forwards.
Trying to clinch up with Amanda; Alessandra gets hit with an uppercut that sends her to the ropes, AMANDA WHACKS ALESSANDRA ACROSS THE FACE WITH A FLURRY OF PUNCHES, ALESSANDRA CAN'T PROTECT HERSELF, FORCING THE REFEREE TO STEP IN TO STOP THE FIGHT!
Winner Amanda Cerny TKO Round 5After:
A little upset here as Amanda gets maybe the biggest victory of her young career, she pounds her chest as she mounts the bottom ropes of the corner nearest to her.
Alessandra needs Taryn to help her back to her corner as she stumbles towards it, she shakes her head as she is definitely hurting, no complaints of an early stoppage from the Girls Friday crew.
Returning back to her corner; Amanda hugs her coach with a big smile, her coach telling her how proud they are of her as she raises her fists for her fans.
Across the ring Alessandra has come fully around, she stares down at the canvas looking furious with herself, this has been a terrible two months for the Brazilian.
When the fighters come to the center of the ring, Alessandra doesn't bother to look at Amanda, who gets her arm raised, while she is telling Ambrosio "thought you were gonna school me? You are finished you old bytch!" Hurling insults at her.
Alessandra isn't interested in taking this as Taryn helps her out of the ring, heading to the back with Eva with the BBU lightweight title following from behind.
Inside the ring Amanda poses with her arms in the arm, Amanda telling the cameras "I am the future of this division!" Grinning as her coach tells her that she is right.
As they leave the ring; Amanda struts up the aisle, her coach rubbing her shoulders as they tell her that this is the beginning of something special.