Post by Lookout! Boxing on Jul 26, 2019 23:53:37 GMT -6
Hilary Rhoda versus Toni Garrn
Vs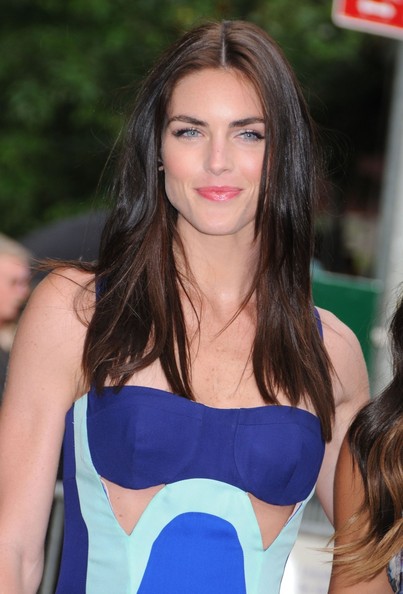 (Written by Girls Friday/Results by Lookout!)(Black Eagle Boxing vs Girls Friday)Intro:
Hilary Rhoda looks to give Toni Garrn a rough welcome to the FCBA, these are two of the best welterweights on either side of the Atlantic ocean battling it out tonight.
Toni is 27 years old, she stands 6'0, holding a record of 6 wins, all coming by way of knockout, she has only 1 defeat.
Hilary is 32 years old; she stands 5'11, holding a record of 25 wins, all coming by way of knockout, with 9 defeats, she is a former FCBA welterweight champion.
The build up saw both fighters release videos on the FCBA website to hype this fight, with Hilary getting some highlights of her best knockouts in the FCBA over the likes of Kate Upton, Robyn Lawley and Bo Krsmanovic.
Then Hilary sits in the ring on a stool, arms out at her side as she says "this is my ring, every time I step into here I create magic with these hands"
Smiling as she clenches her fists, telling her opponent "Toni you are good, but you will just be another name on my list of knockouts, which as you see is long and star studded"
Toni on the other hand shows off her different workout techniques in her video, sparring, weights and even yoga as she gives a wide range of exercises.
She is sitting on a yoga mat, telling Hilary "I know that you are gonna be tough Hilary, fighting a former champion and one of the best in the world"
Smirking she continues "but I am the one coming to show you what German steel is made of, you will be the first of many to fall to my fists"
Fight night; Toni comes out with her trainer Gina Wild beside her, she is smiling as she heads down to the ring, walking the aisle with swagger to her step.
She is wearing a black sports bra with yellow stripes up the sides, matching trunks with "Garrn" in yellow letters on the waistband, black shoes, yellow gloves, her blonde hair is in a ponytail.
Getting into the ring; Toni blows kisses to the fans before she gets into her corner, where she warms up by stretching as Gina tells her to show off her talents.
The Girls Friday star now comes out; Hilary has Taryn Terrell and Eva Carneiro beside her, all of them smiling as Hilary looks relaxed as she shakes her arms on the way down the aisle.
She is wearing a red sports bra with black trim, matching trunks and shoes, white gloves, while her brunette hair is also in a ponytail.
Climbing into the ring; Hilary smiles over at Toni before heading to her corner, looking relaxed as she gets told to show Toni what elite looks like.
Coming together at the center of the ring, they both shake their arms to keep loose as they listen the referee, neither looks bothered by their opponent.
Touching their gloves respectfully up; they nod to each other before returning to their corners, the referee signals for the bell to ring to start 10 rounds of welterweight action.
Round 1:
In the early going the fighters are testing the other out, Toni looking to establish her reach early on as she moves around Hilary, with the American dipping down to move in close range to work.
It is Toni who looks to have found her rhythm first, drilling a jab/straight combo into the top of Hilary's head, moving back when Hilary tries to land a right to the body in response.
While Hilary is having some luck up the middle, Toni is the one controlling the range, landing stiff punches to the face of the former champ to keep her on the outside.
Late in the round Hilary slips a left jab to land a counter right under the ribs of the big blonde, leading to a fiery exchange to end the round as Hilary let's her hands goes trying to regain ground.
The round ends with Gina looking the happier of the coaches, Toni sitting down smiling as she sits on her stool, hoping she can keep this up to victory.
Round 2:
Continuing off the last round; Hilary is getting her face peppered with rangy head shots, already a look of anger is forming on the brunettes face as she stares behind her gloves at the leggy Garrn.
Till Hilary slips under a straight to pound a right to the body, followed by an overhand left across the face of her opponent to knock her back a step.
As she did last time out in the ring against Robyn Lawley, Hilary is sticking mostly to the body as she begins to force the exchanges.
Toni needing to shove Hilary back to open up space to work in, forcing the smaller fighter into her shell when she lands a straight onto the nose of her fellow model.
With Toni managing to get her punches going again as seconds tick away, when the round ends Toni nods to Gina as she is getting a taste of why Hilary is one of the best in the FCBA.
Round 3:
Being more aggressive to close the gap between them, Hilary is forcing Toni into another heated exchange, toe to toe they go as the crowd cheers them both on.
It's Hilary who lands the punch that seems to win the exchange, a straight right opens up Toni for two crisp body shots that make the big German cry out as she steps back.
But as Rhoda tries to build off it, she is nudged back and takes a right to the side of her head, opening her up to two more punches straight onto her face as she now gets knocked back.
Toni leans on the way of an overhand right, countering with a double jab into the face of Hilary, snapping her head back before landing a right cross to turn it.
That pushes Hilary back as Toni has her herded around the outside of the ring, with Hilary stuck behind her guard as the bell rings to end the round, Toni pumping her right fist into the air looking excited as she sits on her stool.
While Hilary is told off Taryn to get her head in the game, Hilary telling her "I will get her" thudding her gloves together as she annoyed to be questioned by her coach.
Round 4:
A fire seems to have been lit under Hilary, she is moving her upper body more to dodge before landing punches into the abs of her opponent.
Toni pushes Hilary back before landing two punches to the face of the American, pushing her back around the outside of the ring.
A missed right though leaves Toni open to a right uppercut to the body, more follow as now it's Toni being pushed back across the ring.
Back and forth go the fighters; till a right drills into the liver of Garrn, TONI CRIES OUT WITH ANOTHER RIGHT TO HER GUT SENDS TONI DOWN TO ALL FOURS COUGHING!
Hilary heads to a neutral corner with her eyes locked onto Toni, 1...2...3.. Toni spits out her gumshield, 4....5...6.. Trying to catch her breath as she pushes up to a knee, 7...8... Toni shakes her head towards her corner as 9...10 she is counted out!
Winner Hilary Rhoda KO Round 4After:
Another victory for Hilary over a taller fighter, she has given Toni a rough welcome to the FCBA as Garrn looks frustrated while staring at the canvas.
Hilary jogged over to her corner to get a hug from Taryn and Eva, telling them "I told you I would get her, never doubt me guys" smiling as Taryn admits maybe she shouldn't.
Getting helped up to her feet; Toni winces as she rubs her body, looking like she has her breath back, Gina is telling her not to let this get her too down, Toni nods as she helped back to her corner.
When both are cleaned up, they come to the center of the ring, Hilary gets her hand raised by the referee, Toni nods over to her before she leaves the ring.
Gina telling Toni to use this experience to build off, Toni looks like she is trying to smile but looks disappointed that she wasn't able to do more tonight.
Inside the ring Hilary flexes her arms to the crowd, before posing for the cameras at the center of the ring, she is beaming as her fans cheer her.
Leaving the ring with her coaching team, Hilary is talking about who she could target next, with Taryn and Eva smiling as they listen to how excited she seems.