Post by Lookout! Boxing on Jul 26, 2019 23:42:56 GMT -6
AMANDA RIGHETTI
(Welterweight Champion) (36 y/o, 5 ft 8, W: 93, L: 28) vs
BRIDGET REGAN
(37 y/o, 5 ft 8, W: 28, L: 18)
Results: Lookout!, Writing: Bonzo
Before:
Ten years, best of seven: almost a decade after meeting for the first time, tonight's title fight is a return of one welterweight boxing's most legendary rivalries. The times of Bridget Regan and Amanda Righetti alternating the division titles between them are long past, but that doesn't change that very particular thrill the pairing still triggers in every fan of FCBA big-girl boxing. After three consecutive, brutal victories over her rival, Bridget's tide has finally turned – she's now lost the last two bouts against Amanda in 2016 and 2018, and is obviously anxious to regain the upper hand over her redhead rival that she had battered out in her prime. This will be Bridget's first title fight since a failed attempt at Gemma Atkinson's throne, all the way back in January 2017. Bridget hasn't seen a lot of supermodel business in the timespan since, but losses to Kendall Jenner, Hilary Rhoda and Brooklyn Decker have highlighted that welter's turned into a dangerous territory for former champions in the age of Instagram and Sports Illustrated babes. There's one thing all pundits will agree on: if Bridget can ever break out that ole' magic again, a title fight against Amanda Righetti's as good an opportunity as she's going to get.
"I'm motivated as hell," Bridget says, her eyes hardening into a steely, determined glance, all icy confidence. "I've beaten Patton and Nolin in special preparation to challenge 'Manda again. I know I will have to deal with the models, too, but they can't prepare me for Rigs." Asked if she's lost the confident swagger that saw her pound out Righetti when she was considered nigh invicible back in 2010, 2011, Bridget smiles, "It's a mind and body thing. I feel reminded of Amanda's streak back then. After so many wins, so many defenses – you just lose the hunger, the total will to go over the edge to get your foe beat. That's what made me survive her power in the past. It's going to help me again. I'm not here to play nice, be a good sport, a good challenge. No, I'm only here to RUIN Amanda Righetti. Again. There, now you know it."
Bridget's determination's certainly changed the atmosphere of the girls' pre-fight interview!
Amanda's crossing her arms, sporting an athletic, sleeveless look to highlight her toned arms as she listens to Bridget, her smile stiffening, eyes flashing up with competitive hunger. How does the record-breakin' Righetti – now on a 17-fight winning streak and in her sixth title defense – respond to THAT challenge? "Well, she's being honest. Let me change the perspective, though, just a bit. Bridget's never beaten a supermodel. She's beaten has-beens. I've adjusted to the times, became more dominant than ever. She hasn't. She's in need of this win desperate. She's the one who's got everything to lose. There's only one heart and spirit that's going to get broken in this fight. It's simply not going to be mine."
Fight night attire:
Girls clad in no-nonsense wear: black sports bra, black trunks, white boots for Righetti, her hair in two braids – Regan's in a silvery-white sports bra, grey trunks, red boots, hair braided.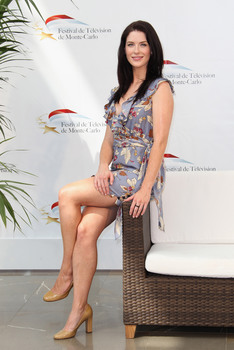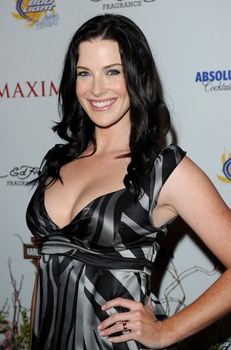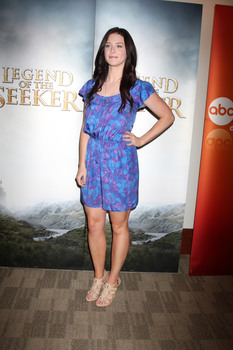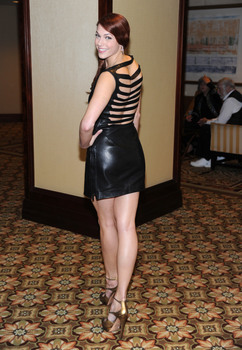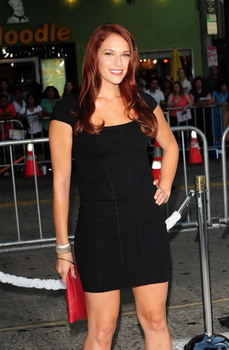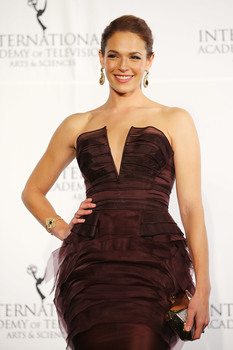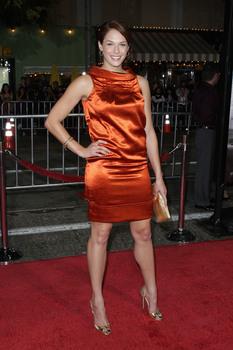 Fight:
R1:
Girls circle, exchange jabs to feel out power, legs smoothly stepping as girls stalk, form regular stances – sudden spurt of aggression ruins the calm! Bridget breaks out of her stance, crouching low, skids a lefty cross, lunges for Amanda's jawline via heavy right haymaker – Righetti slides back from monster shot, pumps Bridgy a short, hard jab-jab to tits to detain her, drills a right cross that just misses Regan's teeth. Bridget tilts back up, erupting into short, hard right to side of Manda's head/earmuff, the hard punch bouncing off Rigs's skill, dizzying her legs. Girls fightin' close n' compact, dipping side to side: short, skewed lefty cross's blocked by Bridgy's strong guard – tidy, hoicking counter hook clips Righetti's jawline in return. Amanda's staggering! Eyes wide in shock, torso rickety – short, driving righty-to-rack slumps the champ ropeside.
Bridget snarls, duckin', dippin', rippin' shots – her hips pivot on strong, thick legs, shooting for WILD uppercuts from her lap. Righetti's back-pedalling, her legs skidding out of step, arms placed in a shaky vee, head darting left/right from Bridgy's AGGRESSIVE poke. A smooth straight left, Regan – Amanda SOAKS IT UP TO JAW, stutter-stepping her butt-into-ropes. Counter: Righetti ducks away from Bridget's right, leans back a short lefty to mid-riff/ribs, hopping back out alongside ropes. Bridgy steps-with, whizzing explosive hooks from a tight, small stance, stalks Rigs to turnbuckle! Hard left pushes Amanda's shoulder upright, short heavy right drubbing Righetti's tits, ribs – Manda's staring in shock, lips parted, strong body shuddering.
Mid-round: Righetti's finally wrapping up around Bridgy's strong shoulders, wrassling down her arms for long ref's breaks – girls's faces just inching against each other, sweaty hair touching. The champ's jabwork creates some range, order on break: feet wide apart, her heavy pumping stick's not really reaching Bridgy's face as girls just stalk n' lurk. Amanda's starting to conquer back some canvas ground, her precise, heavy jab poke keeping Regan's guns holstered. Bridgy's riskin' it: wild right uppercut, erupting from crouch! Amanda reacts to the shot late, takes a blistering punch to teeth as her foot skids off canvas, eyes widening.
Down the stretch: Righetti's stooping forward from ropes, eyes stunned – Bridgy's tucking in hard, thumping shots behind Amanda's elbows, getting big on redhead champ and enjoying it!
R2:
Intense battle for order, control throughout early, heavy exchanges: wild, committed hooks/crosses from Bridget to get at Righetti's chest, orderly setpiece jabs from Amanda. Righetti forms a wide stance, reorganizing her jab, creating range as she's stamping that hard, educated left to Bridgy's prepared defenses, catch her on the first twitch – Regan's really rushing her hooks, long-range haymakers...she's wild, belligerent, yet a little pre-empted, disrupted by Amanda's precise poke, as redhead champ's pushing off from ball of right foot to bring extra power to her lefts. There's the good, zingin' left hook touchin' up Bridgy's upper lip, the sudden straight-right detonating to Regan's mid-riff/belly, really getting in there as Bridgy stoops, groans, finally turns away. Mid-round: Bridget's intensifying – sweepin', swooshin' combinations of left, right, left, right punchwork forces sharp, alert head movement from Righetti, legs stuttering out of order, back hitting ropes.
Bull-rush mentality, Bridget Regan: she's wrapping up around Amanda's muscular arms, pressing her deep atop ropes as girls jostle, bump bones into flesh, stepping back-and-forth with groaning, heavy effort. After ref's break, repeat action: that tall RAM JAB off Righetti's left shoulder, sprucin' up Bridgy's defenses via sledgehammer – Regan's slipping a shot, another one, then gets her chin toggled when Manda's punch connects. Groans n' grunts, Bridget, her legs hopping parallel to ropes, arms forming vee as Righetti's stalking, pulsing lefts in her pursuit.
Third minute, girls switch positions at ropes: Bridget's reaching under Amanda's arms, walking her backward as Righetti's digging into canvas, refusing to give ground. Big girls placed toe-to-toe, mouths on shoulders – Regan's looking for Amanda's chin via lots of short, sneaky uppercuts, close distance...Righetti's answering back bruisin', thumpin' body shots to hips/elbows. Girls step back and forth, bumping shoulders, reversing top positions: all-round-wise, Amanda's more educated lefty poke's collecting the points.
R3:
Girls battle for momentum in stop n' go action: Bridgy's pawing the jab, slanting into hard right hands that get 'Manda's head a-movin', then she's already tying up, making Righetti take weight. Girls struggle inside grasp: Amanda pushes back, trying to shove Bridgy off tummy/hips – lots of positional struggles, fidgets to allow lean, short right hands to jawlines. Girls stay toe-to-toe, step-a-step: Bridgy's blunt right hand shreds past Amanda's opposing jab, hitting blunt, dull against redhead left shoulder – 'Manda's rocked out of her stance, eats a short club hook to her mouth! Amanda's a little wobbly-butt, battered onto her heels – she's back-pedalling, forming crossed-arms, tight earmuff stances, slowly reorganizing behind a hard left. Bridget with a determined, belligerent, confident look – she's working from the crouch again, exploding into HARD, ramming shots (haymakers, abrupt uppercuts), fists recoiling from Amanda's guard/torso/skull. Bridgy's got 'Manda on the move here, legs hoppin', steppin', just tryin' to keep her butt shy off ropes!
Mid-round: Amanda ups her own jab intensity, rhythm, matching Regan for gun-platform power as action gets leggier, rangier. Girls time jabs, hard right hands from outside: Regan beats Amanda to a skewed righty cross past redhead's jab, the slanting shot throwing Righetti's bod off-balance. Wrap-up, time, Bridget: she's bodying up on 'Manda, securing Righetti's left arm, getting a good position at ropes again. Righetti's head leans over top rope, as she's groaning, closing her eyes in pain: Bridget's torquing short, brutal club hooks to her tits, mid-riff, using her up.
Down the stretch: Amanda pushes Bridgy off, ripping low lefts/rights to Regan's gut to deny clinches – Bridget's bumping her left shoulder into Righetti's tits, rips her jaw a short uppercut. 'Manda's relaxing against her torso in the grasp, clearly a little rickety, her mouth on Bridgy's left shoulder, pressing weight down for ref's break until the bell.
R4:
Brutal, competitive big-girl boxing across early exchanges, during first minute: slamming Righetti jabs to Regan's stout, sturdy guard, redhead hips rotating into strappin' looks at brunette's waistline, hips – stubby tradeback jabs brace Amanda's rack, relaxed strokes lickin' across the champ's flanks. Amanda answers back from sturdy vee: a jolting jab gets Bridgy's mouth, quick left/right hook duo startles her jawline – Bridget's guard's closing late, she's backing up, steps a-tottering!
Regan meets Rigs ropeside, keeping butt shy off apron with furious, determined leather: 'Manda leans into shattering left cross past Bridget's neck – Regan rolls her torso, snaps Righetti off balance via side hook to gut, nicks the short left to Amanda's ear...now it's Righetti's turn to totter, falling into Bridgy's greedy, strong-armed clinch. Regan's being muscular: she's quickly reversing positions, pushin', shovin' Righetti ropeside, staying determined for ref's break. Girls trade off the break: chopping double jab to 'Manda's mouth, detonating left to tits keep Bridgy's top position.
Look at Bridget: eyes ablaze, chest heaving, fists pounding combos – thick shots belt Amanda's butt atop rope, parting her lips, disheveling her sweaty hair! Left uppercut to jaw, Regan – immediate off-ropes counter hook to HER chin, Amanda! Bridgy's in sudden swoon, legs wafting to side/back – Amanda stalks her outta ropes, mitts loose at waist, loading up on long, heavy licks across Bridget's mid-riff, flanks.
Daze and stagger in both girls' eyes, legs: long side right hand beneath brunette's elbows stoops Bridgy into a hunch – Regean swoops back down via a brushing right across Amanda's mouth/jaw and now Righetti's friggin' huuuurrt!
Legs freeze, gentle totter to her right, Amanda: Bridgy groans, DIGS a short left cross to gut that rocks Rigs into ropes again! 'Manda sits atop ropes, torso swaying, arms crossed at mouth – hard, pounding left to breasts, hard pounding right to gut! Quick jolt uppercut off Amanda's left shoulder – Bridgy rolls the shot, drops the left cross to Righetti's mouth instead! ANOTHER hard pounding left to breasts – AMANDA GOES DOWN! Righetti sinks onto all fours a-slumpin' - oh, she's a pantin', tremblin' beauty! Bridget staggers off her prey, right arm raised, lips quivering into words of triumph – Amanda beats the count! Power of will, stamina: ref rules her good to go! What a long minute to go for Amanda: incredible resilience allows her to form defensive stance – she's absorbing punches, pulling Bridgy into meaty, long clinches as girls stagger back and forth, spent, shopworn.
R5:
Short, driving jabs for control: girls lean into punches – Amanda slips Bridgy's left, splits Regan's upper lip via a stiff lefty, stunning a Bridget Regan in mop-up mode. Regan's punched onto her heels, back-pedalling with a frown, but shrugging 'Manda a right cross to ear just as girls fall in, trying to muscle up ropeside. Mouths lean on shoulders: girls take one step forward, one step back – they're both jostling for position, swatting thick, nasty body uppercuts to opposing racks, flanklines, making torsos shudder, strong buttocks straining to hold canvas ground. Short, grimacing compact uppercut from Righetti's chest – thudding shot to Bridgy's mouth gets her eyelashes a-flutter. Rigs takes a step to follow: she's strokin' THICK lefts, rights across Regan's paunch as brunette's butt's propped up atop a rope, hands placed around head, riding it out. Counter: Bridgy chops a sleek left off her right foot, socks Amanda's lower jawline, sends her legs sputtering, groaning!
Both girls weary, but hammering away in powerful fashion: hard jabs to Righetti's chest, smooth side-step from Bridgy, as she's walking a stumbling Amanda into a short lefty cross past her mouth! Wrap-up, Bridget: she's walking a swaying Rigs into clinches, staying big on top at ropes, riding down 'Manda's arms, mauling her against for ref's break – both girls' shoulder/arm muscles straining under the effort as they step, jostle for room. Second minute wind-down: stiff poke from Righetti's left, hoping to walk Bridgy's mouth into the stick – Bridget's crouchin', slippin', matching back counter-aggressive hooks to Amanda's rack. Fast, tap-tap jabs land to Amanda's temples, loosening her up: Righetti blinks, reacts to jab, eats the right cross, staggering her to slide alongside ropes.
Down the stretch, beatdown: Amanda's in stagger, struggling to straighten, her arms crossed (right at face, left across rack) – a wide-eyed, wild-eyed Bridgy's going jug, striking out wide and landing moist, sickening shots against 'Manda's flanks, jugs. Amanda's eyes dimming under the onslaught, blubbering protest, trying to pull Bridgy's head down.
R6:
Girls get sloppy, grim, more brutal: almost immediately, welter legends fall in, mouths on shoulder, jostling up close for position – there's pushin', shovin' as girls stagger back and forth for control, the intensity heating up.
Early: Righetti rides a left hand at Bridgy's lower back, pressing her back while heaving a right hand to Regan's tummy, then placing a forearm across brunette's jugs that has Bridgy gaspin', groanin' in exhaustion. Reversal: Regan powers back on top, jostling Big Rigs ropeside, then riding her left hand atop 'Manda's broad right shoulder and getting her weight down on redhead – series of grim, determined right hands PUMP into Righetti's gut, ribs as Amanda shuts eyes in pain, swiveling sideways to escape. Girls still all locked up in moist, sweaty contact, as they stagger alongside ropes, their arms entwined around broad muscular backs – ref's break's coming late.
Mid-round scene: girls stumble, clinch, strong legs on display – Amanda's first to get a hand free, chops Bridget a short, jamming hook to jaw. Bridgy's NUMBED by the shot, staggering backward, eyes wide and flickering, hands loose: she slips a big right hand from Righetti's lap, wraps up grimly around 'Manda's hips, staggering redhead back inch-by-inch. A bit later: heavy stick off Amanda's left shoulder, bringing more order – Bridgy side-stepping from the poke, her weary torso still weaving alertly to left, right, but steadily dictated ropeside, as Righetti's rhythm gets more intense, regular. Wide, jamming left to tits has Bridgy gasping, leaning butt atop rope, forming peek-a-boo guard – Righetti squares up, stepping into her jabs, palming shoulders, shoving Bridgy off, dictating things via thumping pressure off her powerful jab now.
Third minute: Regan's legs hoppin', her feet dragging across the canvas, ranging as Righetti turns, stalks – just as Rigs gets close, a short compact hook from Bridgy's guard...shot's blocked...Amanda's thick, wide, pounding uppercut to breadbasket has mighty brunette's legs suddenly all rubbery, her knees bending through. Regan's folding forward in a slight, uneasy slump – and Amanda gets in there snug, shrugging her righty to Bridget's jugs! Righetti lays siege: steady jackhammer jabs pound out at Regan's guard, chop, chop – Bridgy's placing her hands at temples, staring into the shots, spending a long minute at ropes, stamina saving her.
R7:
Stiff, hard jabs to Bridgy's mouth, cheeks punch brunette onto heels early, drive her back into defense. Amanda sets up orderly pursuit of Regan, turn for turn, getting into her famed rhythm, legs mobile, eyes hard: Bridget's trying to negotiate the poke, torso in little pendulum swings as she's leaning inside, outside 'Manda's stiff, precise lefts – there's the short, violent hook, Bridgy! Brunette slips the jab there, leans left, gets that hook thru to Righetti's cheek – she's got the champ's legs spasming, jamming her stance. Righetti's right foot violently skids off canvas, hips swaying to find balance, taking long steps back to set butt on ropes, hands at temples – Regan's jump-stepping into her shots, clobbering redhead via frenzy of wide left/right crosses to either flank, chest...thumping, buffeting punchwork! Short jab from Righetti's crouch brushes Bridgy's chin! Brunette belted to jaw, stops punching – a thick straight right corks back to her mouth, punching Regan onto heels, staring – oh, that swinging right from Bridgy's lap! 'Manda just leaning into jab to pursue, eats the haymaking shot, kinks forward – girls tumble into ropeside clinch on dizzy legs!
After ref's break: Amanda explodes into lean, mean jabs off her left foot, left shoulder, lifting into rhythmic shots – Bridgy's stepping-with, leaning off, but getting hit! Left jab, right cross, Righetti: sudden combo has Bridgy out of rhythm, stutter-stepping alongside ropes. 'Manda stays rangy, hopping alongside Bridget parallel to ropes: compact shots from torqued hips land to Regan's waist, stooping her forward into earmuff, giving up easy body shots.
Down the stretch: wide-legged, Righetti's buffeting shots to Regan's temples, head, shelling her foe left/right from compact stance in fast, snarlin' combos as Bridgy leans atop ropes, shuddering, getting BLASTED.
R8:
Bridgy ripping back into it, trying to steal back momentum based on power, aggression – action erupts into bursts of explosive shots from Regan's compact crouch, haymaking for glory. Her blasts look to nail down 'Manda's head, temple – Righetti's trying to fade the pressure, sliding back on her legs, working a steady jab on Bridget's coming close. Hard, heaving righty scrubs Righetti's hairline in dramatic fashion – short, stubby cross tidies up on Bridgy's mouth in response, staggering her. Amanda's moving in with a snarl and a smile, palmin' brunette shoulders via brutal forearms, hard shoves, stackin' up hated Regs at ropes...short moments of big-girl rag-doll brutality!
Bridgy's already hooking back from ropes: oh, the stamina, heart on display as the legendary brunette stabilizes, straightens, socking a short, HARD left/right hook combo across Righetti's face, just as Amanda's digging in, working over Bridgy's paunch. Short jab bounces off 'Manda's forehead, as girls lean into simultaneous lefts, and the champ misses – Bridgy lunges out, eyes wide, driving a straight right DOWN into Amanda's tummy! Winces, cringing face from Righetti, as shot takes breath away, stoops her over, forces her baby-stepping to the right. Amanda's long, distancing jab from left shoulder – Bridgy's slipping inside, hooking across proud redhead jugs instead! Regan's harder upward left beats Amanda's low body right to target – shot's catching 'Manda to jaw!
Crowd on its feet, shouting: the champ's staggering in back-pedals, hands placed in open vee at eyes, hips swaying, legs stiff, feet dragging across canvas – Bridgy lunges from ropes into compact, crouchy stance, her long mean jabs locating Righetti stiff to rack/mouth as blasting right hands pummel to left of 'Manda's skull, buffeting big redhead out of her stand. Early second minute – swaying legs, eyes blinking fast: Amanda's vulnerable! Bridgy sets her feet wide, starts pastin' her foe: wide, pummeling shots either side of Righetti's flanks, uppercuts from hips shooting for the skull – no, right hand, Righetti! She's unbalanced, queasy, absorbing shots – Amanda still chops back the tidy straight right upside Bridget's jab, CRASHES to brunette's teeth! Head swivel, Regan – she's suddenly all huuuuurrt, loose-limbed! Autopilot legs carry Bridgy Regs ropeside...she's spellbound, torso stiffening, crossing arms, bobbing sluggishly.
Pounding rhythm from Amanda: short, heavy jab-jab knocks at Bridgy's guard, tappin' to cheek/temple...right hook pumps to liver/flank! Short hook to jaw unravels Bridgy, sends torso sloshing against ropes. Tap, tap...left uppercut to temple, right to tits, left uppercut grazing jawline – Bridget's tottering, losing her balance! Righetti leans in, crushes another short, brutal left uppercut to Bridgy's teeth as Regan already folds down in front of her! Poor Bridget tumbles down fast, landing on her tummy, wide back motionless when ref's jostling 'Manda off, starts the count. Bridget Regan: legs placed straight, hands trapped beneath – her eyes are alert, but her body's SO paralyzed! Amanda pounds chest in triumph, stares down at fallen, quivering foe – that's the ten-year best-of-seven, and she's STILL welterweight champion of the world, KO8 Amanda Righetti!
After:
Dramatic fight, dramatic finish – one of the best rivalries in the history of the FCBA simply never disappoints! Bridget unleashed hell for Amanda in moments, just like she's always done: this time, Righetti came back, and ended Bridget's title dreams in a heartless frenzy of left hand uppercuts. What a turn of the rivalry: from devastating title-stealing knockouts and three straight Regan victories to three straight Righetti wins to take the symbolical best of seven, late! "No more talk about a Bridget Regan curse," Amanda smiles. "I've taken her to the woodshed tonight and established myself as the better woman, once and for all."
Asked about recent press reports about Camille Kostek potentially challenging her stablemate to a future title bout, Amanda grins. "Now you mention it, yeah, I think the sparring's turned a little more intense these last few weeks, haha. Cam's a good sport, though. Her development's sure been spectacular. She hasn't put out a challenge to me in the open yet, but I think I know she'd love to try her rookie hands at me. I still need to check whether now's a good time to put her in her place, haha."