Post by Lookout! Boxing on May 31, 2019 22:31:47 GMT -6
ADELAIDE KANE VS MILANA VAYNTRUB

Results: Lookout Writing: Archer

Adelaide: 28 YO, 5'4 (1.63 m), 4-15-0, 3 KO since 2013, Unmanaged

Milana: 32 YO, 5'3 (1.60 m), 0-1-0 since 2019, Global Boxing Syndicate.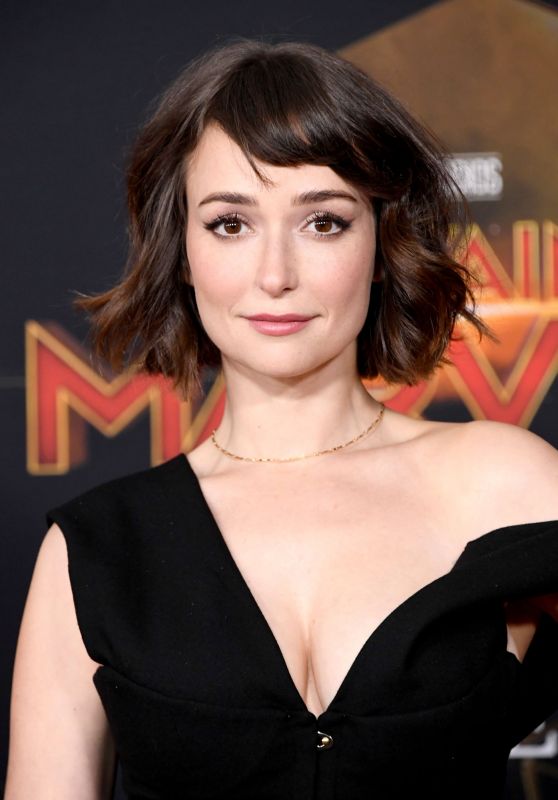 Before: Milana Vayntrub is first at the podium and says gamely: "I am glad for another chance to prove I can win in the FCBA and be an effective fighter for my GBS management. Losing to Janel Parrish was disappointing, of course, but it has made me more determined to prove I can succeed in the ring. I have been working very hard and I tghink you'll find I am much improved fighter than my first time out here."
Adelaide Kane sounds determined, too. "It's been a year since I was released by Foxfire Boxing and it has been a struggle to get fights, especially in the FCBA. Now I finally have one and I may hungry for the chance to show I can win on my own. Milana may think she is motivated, but I am the one who wants the win the most."
Milana to the ring accompamied by GBS trainer Daisy Fuentes. She removes her robe to reveal a light blue sports bra and navy blue high waisted trunks. Her gloves and boots are navy blue with light blues laces. Her bobbed hair is loose, but wetted down.
Adelaide Kane comes to the ring with her trainer and corner crew. She removed her robe and she is in a red sports bra with royal blue waisted trunks. She has red boots and gloves. Adelaide's bobbed hair loose but wetted down.
Milana moving nervously during ring instructions. Adelaide giving her a disdainful look, though she does nothing more to provoke the rookie. Instructions proceed normally and both fighters are soon in their corners. Addie standing there calmly. Milana bouncing nervously in place. The bell rings.
R1: Adelaide goes right at Milana with straight rights and lefts into the face to knock the rookie back on her heels. Then, as Milana's guard goes up to cover her face, Addie pounds Milana to the belly with hooks. Milana is retreating as she tries to use her jab to hold Adelaide off. Addie moving from side to side to keep Milana off balance as she strikes with quick rights and lefts head and body. Milana looking flustered, but fights back stubbornly with the jab. Addie keeping up the steady pressure to the bell. Round goes easily to Adelaide Kane.
R2: Action resumes as Milana shows much more aggression this round. She uses quick shots off the sides of Adelaide's head and then straight into the gut with jolting hooks. Adelaide knocked back from these blows, but then rallies and goes after Milana to the breasts. Milana now then one knocked back, but she rallies and comes back in with raking shots to Addie's ribcage. Two going at with intensity at close range, elbows moving in and out like pistons as they pound each other to the body. Milana fiercely concentrating as she drives Adelaide back step by step as they go right down to the bell. Referee has to jump in and halt the slugfest, Both are winded and dripping with sweat as they turn and march to their corners. It is a close round, but the judges give it to Milana Vayntrub.
R3: Adelaide trying to make up for lost ground as she strikes first in the third stanza, but Milana shows she's willing to wade into the trenches and fight it out. Action begins with hooks to the ribs and then the belly, but then moves to bringing hooks up into breasts. Milana's 32C and Addie's 32B bra cups getting really worked over as the round continues. Milana starts gasping for air and then Addie unloads with a fresh wave of hooks to the belly. That's enough to send Milana lurching back as she tries to suck in air to her aching lungs. Adelaide sees weakness and goes for the jaw with a sudden right, but Milana unloads with a right of her own. SMACK! POW! Both rights find their targets and the two fighters are sent stumbling away from each other. They shake it off and head back in, but time runs out before they can do more than exchange a few punches. It's close again, but the round is awarded to Adelaide Kane.
R4: Adelaide looks a bit slow coming out for the new round perhaps still feeling the effects of that right to the jaw. Milana moving better as she comes within range and shows some interesting footwork in the initial punch exchange. Milana moving in and out and side to side. Addie trying to keep up, but not getting in her punches with power. Milana works the stomach with hooks, drawing Adelaide's attention and defenses down. Then Milana suddenly drops to a crouch and comes shooting up with a right uppercut that slips in behind a bewildered looking Adelaide's gloves and up into the Aussie's chin! BAM! Adelaide's head jerks back and then her right leg lifts up as she goes crashing HARD onto the canvas. Milana looks down in awe for just a moments and then heads for the neutral corner. Adelaide is starfished on her back as the referee starts to count. Addie raises her head and looks around foggily, but then closes her eyes and falls back into slumber.
"NINE!...TEN!...YOU ARE OUT!"
THE WINNER: Milana Vayntrub gets her first FCBA win with a KO4 over Adelaide Kane.
After: MIlana is congratulated by trainer Daisy Fuentes along with GBS teammates Vitoria Justice, Lindsay Lohan and Kim Kadashian.
"I have been working on that punch since I started," Milana later explains to the press. "It was just a matter of finding the right place to try it. I did and it worked even better than I had hoped. It feels so good to have my first win—I can't wait to get the second."
Adelaide Kane, revived, but downcast when she later speaks the press: "She got lucky. That's the truth of it! I gave her the opening and she took advantage. Now I am stuck with another loss. I just want to get out of here. Excuse me!"
Encouraging win for newcomer Milana, who showed she has punching power and has found how to use it. Hopefully she and her GBS trainers will be able to build on this in future fights. Meanwhile, Adelaide Kane records another painful loss. She may have been right about Milana getting in a "lucky" punch, but it was "luck" the rookie made by finding a hole in Addie's defenses and driving her KO punch into it. It's seldom easy for a unmanaged fighter to get winnable fights in the FCBA and it looks like Adelaide was unable to win this one. Meanwhile fans of the new GBS organization can look forward to Milana's next ring venture.