Post by Lookout! Boxing on May 31, 2019 22:25:34 GMT -6
OLIVIA HOLT VS DANIELLE ROSE RUSSELL

Results: Lookout Writing: Archer

Olivia: 21 YO, 5'2 (1.57 m), 10-5-0. 10 KO since 2017,Odds and Ends Fight Club

Danielle: 19 YO, 5'3 (1.60 m), 1-1-0, 1 KO since 2019, Free Agent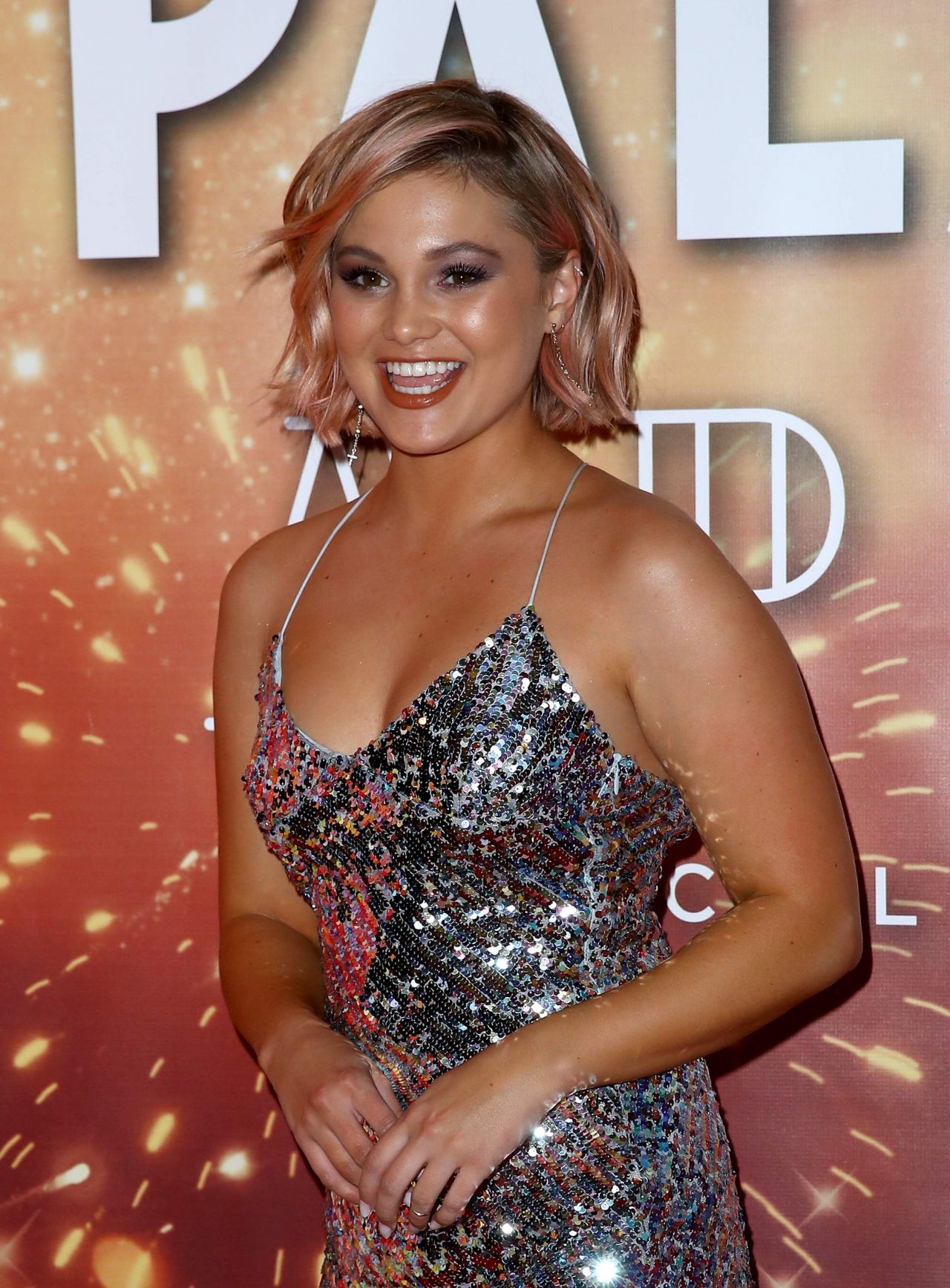 Before: Danielle Rose Russell in a curious status. She is technically an unmanaged free agent, but it is no secret that she is being intensely scouted by Foxfire Boxing. Indeed, Foxfire's spokesperson/communications director Beth Harnois seen advising before the presser. She's also done most of her training in the Foxfire gym. All this might explain why she's taking on a more experienced young fighter in O & E's Olivia Holt.
"There was an open challenge from O & E for Olivia so I decided to take it," Danielle tells the assembled scribes. "I know I am the underdog, but I also know how much Foxfire likes to test its fighters. Olivia Holt will tell them more about me than fighting some other 1 or 2 fight rookie. I have been working hard to be ready for Olivia. I want to see how this works out as much as anyone at Foxfire."
Olivia Holt may be only 2 years older than Danielle, but her 15 fights since 2017 give her confidence that is clear as she takes the podium:
"I am always glad to welcome new blood into the FCBA. Hard to believe, but I was a rookie myself—once. I get where Dani R is coming from: she wants to impress her prospect management by beating me. That would be impressive, but there is no way that actually happens. I don't say that meanly, it's simply a fact: she's picked the wrong opponent and she will learn the hard way what happens when you do that."
"You aren't scaring me," Danielle informs her calmly.
"I will," Olivia replies with an unpleasant smile.
The night of the fight finds Olivia coming to the ring and removes her robe to reveal her trademark black high-waisted bikini with matching black gloves and boots. Her blonde hair pulled back in a battle braid. Danielle Rose comes to the ring and removes her robe. She is in a royal blue sports bra with black short trunks. Royal blue gloves and boots. Her red hair is in a simple ponytail. Both fighters seem eager to go and the instructions are dealt with quickly. Tap of the gloves and the two are back in their corners. The bell rings and out they come.
R1: Dani Rose is out fast and charges into Olivia behind a flurry of head shots. Olivia stung as her mouth, nose and cheekbones are struck by the redhead's quick blows. Olivia trying to reset behind her jab, but now Danielle is slamming hooks into her midsection. Olivia not liking this treatment, lashes back to Dani's head, smacking her to the forehead and forcing her back. However Dani Rose comes right back at the Olivia and she and the blonde are trading body shots in close. Dani not backing down under the pressure of Olivia's counters. Then Dani rattles Olivia with an unexpectedly clip under the chin. Olivia lurching back, seeing stars and trying to recover as Danielle swings for the blonde's jaw. Olivia takes a right to the jaw, but cuts away and is able to steady her defenses behind her jab. Dani pressing, but Olivia holding her off to the bell. The judges give the round to Danielle Rose Russell by a narrow margin.
R2: Olivia responds to the rookie's aggression with a strong attack of her own as the new round begins. Olivia smacking Dani to the sides of the head to stall the redhead's advance. Then Olivia starts strong hooks to the belly coupled with raking shots of the ribcage and some nasty smacks to the breast line. Dani Rose falling back now, but she is still able to protect her head and push out a decent jab to keep from being overrun. Olivia moving around Dani, making quick feints and trying to draw the rookie off balance. Dani falls for these moves early and gets hit hard, but she seems to learn her lessons and the tricks are less successful late. Still, Olivia dominates this round at the bell and wins the round wide.
R3: Olivia again aggressive early, but Danielle puts up a fight. Quick exchange of shots to the jaws seems to slow both fighters, but Danielle comes back in first. She is pounded Olivia hard to the body and the blonde gives ground. Then Olivia stops retreating and the two are drawn into battle at toe to toe range. Blows are slamming into bodies and neither wants to fall back. Danielle showing she's willing to absorb such punishment and dish it back out to Olivia. However Olivia braces her feet and puts extra power into her belly hooks. Dani Rose starts to double over and she is finally retreating step by stubborn step. Then Olivia flashes a right to the jaw that whips Danielle's head around and puts a shudder through her body. Dani trying to hang in as time runs out on the round. Round is closer but Olivia Holt wins her second in a row.
R4: Olivia trying to be out quickly once again, but this time it is Danielle who literally beats her to the punch. Dani shoots across the ring and pops Olivia in the chops, then smacks her with a right/left combo to the jaw. Olivia lurching back into her own corner, gloves up around her face as Dani drives her back with a piston-like attack on the blonde's midsection. Olivia backed into her own corner, but then thinks to wrap her arms around the rampaging redhead. Referee breaks up the clinch, but Danielle right back at Olivia. However, Olivia finally has her jab going to stymie Dani's attack and then is able to push passed her to make it out to mid-ring. Danielle hot on Olivia's trail and they have furious exchange in close. Olivia rung up the chin and falls back, but is careful to avoid being cut off. Danielle follows, keeping the leather flying, but has to settle for racking up points, not a knockdown. Round ends in a wide win for Danielle Rose Russell.
R5: Olivia not about to get trapped in her own corner again and she is extra fast getting clear as the bell rings. Danielle has come charging in once again, but now runs into a solid series of shots to the body that rock her back on her heels. Dani looking to circle around, but Olivia goes with her and is banging quick rights and lefts to Danielle's breasts. Dani not liking this and lunges forward vengefully, but promptly takes a hard-driven right to the point of the chin. Dani goes wobbly as the chin shot's impact sends her body a-trembling. Olivia ruthlessly follows up with cracking rights and lefts to the jaw as Dani wilts before her. Final right uppercut to the chin as Danielle is crumbling AND DOWN CRASHES DANI ROSE! Danielle ends up on her back, knees drawn up and arms flung open wide as she groans softly. Olivia looks down in satisfaction then quickly heads for the neutral corner. Referee starts his count. Danielle stirring, pulls herself into a sitting position, shaking her head to clear the cobwebs and then trying to stand. She starts to rise, but then her knees buckle and she is down on all fours as the referee cries:
"TEN!... YOU'RE OUT!"
THE WINNER OLIVIA HOLT DEFEATS DANIELLE ROSE RUSSELL KO5!
After: Olivia Holt looking very pleased with herself, walks the ring waving to her fans and watching as Danielle is assisted to her corner. Olivia then pauses to have her gloves removed and as soon as she sees Danielle is revived, she stalks across the ring, Dani has been sitting there, a towel over head and looking shell-shocked. Then Olivia rudely yanks Dani to her feet and puts a hammerlock on her right arm.
"Let go of me! You want a walk you'll get one! You don't have to force me!" Danielle angrily tells the blonde.
"No, but I just feel like making sure you know how much I dominated you!" Olivia smirks.
"You knocked me out! You didn't dominate me!" Dani insists.
"You tell yourself that—loser!" Olivia sneers maliciously and commences to force Danielle to start moving.
Thanks to having her right arm twisted behind her back, Danielle is in no position to resist and starts walking. However Dani holds her head up and looks defiant. This earns her some support from the crowd and boos to Olivia. Olivia scowls and gives Dani some sharp spanks to the bottom to make her yelp indignantly. They complete the circuit and Olivia looks displeased with Dani's continued defiance. She releases the hammerlock and shoves Dani onto her stool.
"I will get you for this!" Dani splutters.
"Loser talk, that's all it is," Olivia says dismissively. "I don't expect to ever see you fight me again."
"Thank you, Olivia," Danielle snaps back, "now I have a goal in boxing: beating you and your arrogance to a steaming lump on the canvas."
Olivia just snorts at this and walks away. Danielle sits there alternately furious and depressed until she is led from the ring. Ah, the thrill of victory and the agony of defeat. It is all too tyrue in the FCBA.
Nice win for Olivia Holt over an opponent she should have been able to defeat and did. No doubt Danielle Rose Russell found this loss a setback, but she was the underdog going in and soon found out why. Still, she did show some improving skills and did not seem crushed at the KO loss. We'll just have to see where she goes from here. As for Olivia, she fattened her winning column and avoided what might have been a mortifying loss. Olivia can now look forward to working her way up the FCBA Flyweight ranks.