Post by Lookout! Boxing on Apr 26, 2019 17:48:43 GMT -6
EVANGELINE LILLY VS RACHEL MCADAMS

Results: Lookout Writing: Archer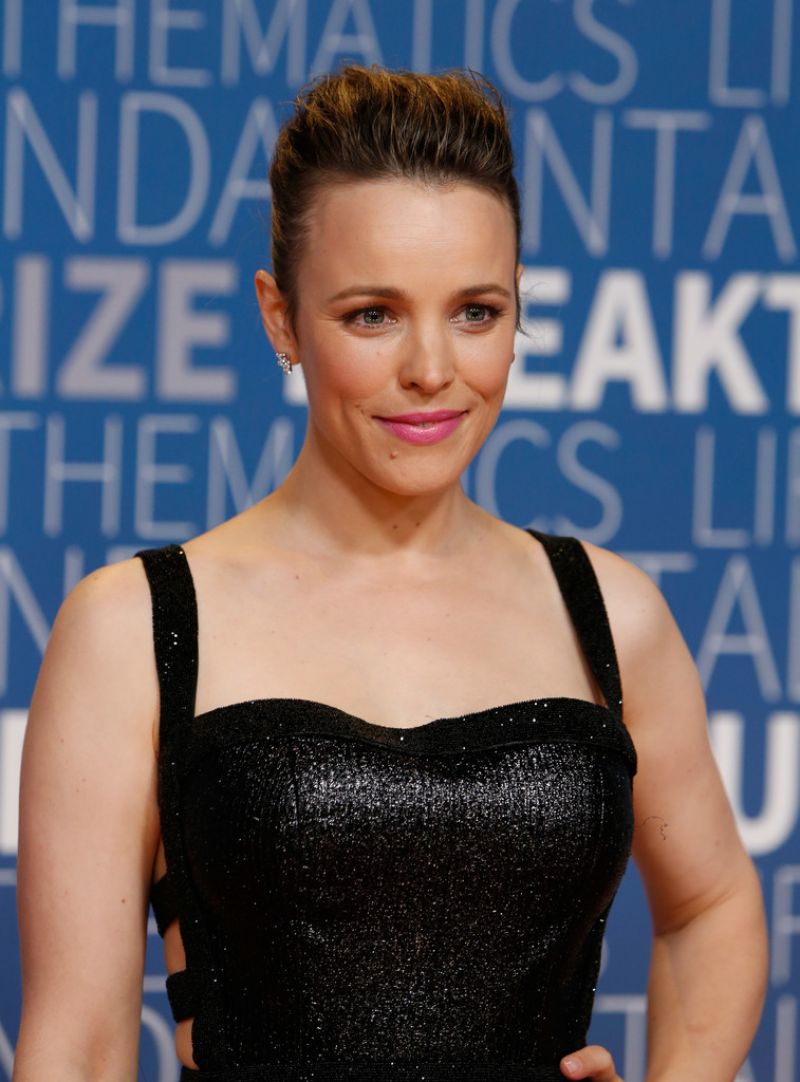 Evangeline: 39 YO, 5'5 (1.65 m), 54-30-2, 30 KO since 2004, Lookout!Boxing
Rachel: 40 YO, 5'4 (1.63 m), 51-40-1, 29 KO since 2005. Foxfire Boxing
Before: "I couldn't believe that in all my years with the FCBA I have never had a fight with Evangeline Lilly," a bemused Rachel McAdams said, "but it is never too late to correct a mistake like that. I am more than ready to take her on."
Evangeline Lilly smiles: "Well, I could have challenged you, I suppose, but, you know, I was busy with other fighters. I just never felt the need to fight you—until now. I know you must surely be nearing retirement and I wanted to be able to say I did fight you. Of course, I especially want to say I beat you while I was at it. Nothing makes a Lookout fighter happier than putting one you Foxfires on the canvas. You are SO special to us."
"You are just too sweet," Rachel said drily. "I clearly missed years of listening to you tell me now wonderful you and the Lookouts are."
"And you missed years of humiliating defeats," sneered Evangeline as temperatures seemed to rise between the two veterans. "I guess it's never too late start though."
"Dream on, Evvy," Rachel snapped, "I am the best bantam to come out of Canada since Neve Campbell."
"Well, I should definitely listen to your opinion, Neve beat you up enough times to prove it," sniped Evangeline.
Rachel was getting burning spots of red in her cheeks. She and Evangeline were at podiums only a few feet apart on the stage. Now she turned and walked over.
"You aren't fit to polish Neve Campbell's boots!" Rachel declared.
"How many times did you polish her boots? She make you do that after you finally had to admit she was the better fighter?" Evangeline sneered.
SLAP! The palm of Rachel's right hand struck with lightning speed to connect with Evangeline's cheek. Evangeline and Rachel stood there in their spring dresses (red and white for both, both Evangeline's features spaghetti straps and Rachel had a haler top). Then Evangeline grabbed Rachel by the front of her dress with her right hand and pulled her forward to slap her across the face with her left. Rachel responded by wrapping her arms around Evangeline's waist and hurling her to the floor of the stage, but Evangeline kept her grip on Rachel's dress so that the two of them went down in a tangle of fighting female fury.
The onlookers were stunned at seeing a catfight break out between two respected veterans and apparently FCBA Security was caught by surprise, too. It took Security a good minuts to rush and drag the two infuriated bantams apart. By then they had both managed rip op-en the front of each other's dresses, bearing a red satin bra in Rachel's case and a white lacy bra in Evangeline's case. The two were removed from the stage kicking and screaming like much younger women. Not surprisingly clips of the fracas were a sensation on social media as fans of Foxfire and Lookout debated who had started it and who got the best of the brawl. There was also a lot of eager anticipation to see what would happen in the ring, though both Foxfire and Lookout as well as Rachel and Evangeline issued only terse "no further comment" public statements. This left the rumor mill free to circulate stories. No curiously persistent rumor was that Evangeline and Rachel has a agreed on a stipulation: the loser would polish the winner's boots. Again no source would verify the story, but certainly added to the anticipation on the part of many fans.
Come PPV night Rachel approaches the ring in company with trainer Virginia Madsen. She is a black sports bra trimmed with red, short black trunks with red trim and red gloves and boots with black laces. Her red-brown hair is short cropped, but wetted down.
Evangeline Lilly comes to the ring with Lookout Boxing's bantamweight trainer Julie Benz. Evangeline is in a yellow sports bra with black trim and short black trunks with yellow stripes u the sides. She has black boots with yellow laces and yellow gloves with black laces. Her brown hair is pulled back in a battle braid. The two enter the ring, stand there hands on hips and give each other fierce glares, though the referee steps in to say
"You're here to box ladies. Let's get to it."
Ring instructions proceed, chilly, but correct. Curt tap of the gloves then both Rachel and Evangeline depart for their respective corners. Shortly after that the bell sounds…
R1: Rachel coming out quickly goes to the belly with her opening shots. Evangeline going for the rib cage and the side ribs. Two begin to circle as they increase their punch rates, pushing more leather in the opponent's body. The two work closer and closer to each other until they banging away at point-blank range, Punches now going to the breasts as well. Just fiercely determined efforts to pound torso early. As the round winds down, the rapid-fire punching continues but then both try a surprise strike to the chin. SMACK! SMACK! Hard right uppercuts slam home and both fighters totter backwards on rubbery legs! They start to lurch forward to continue but the bell sounds and they lend up leaning on each other momentarily to stay up. Then the referee steps in and they both totter away. To no one's surprise the round is declared a DRAW.
R2: Rachel again out quickly and catches Evangeline with a rocking hook to the jaw, Vangie recoils as Rachel clips her chin with follow-up left and right. Evangeline's gloves went up and Rachel now hooked to the belly, then ranged further to smite ribs and breasts, Evangeline seemed sluggish in her counters as she retreated, but she was finally able to get her jab going in time to prevent being driven into the ropes. Rachel coolly circling around Evangeline, tormenting the brunette with quick shots to head and body that the Lookout bantam struggles to counter. Evangeline managing to survive and show some fight, but the bell sounds to end a long round for her as Rachel Mac wins it wide.
R3: Evangeline makes sure that this round she is first off her stool and the first to score with a punch as she sends a right clouting into the side of Rachel's head. Rachel lurches off to one side, and Evangeline leaps in with another right to head. Rachel careens into the ropes, bounces off and gets smacked across the chops by Vangie. Rachel's legs shudder, but she clinches with Evangeline to buy time. Vangie gets in a couple of quick short hooks to the McAdams belly before referee gets there to separate them. Evangeline quickly returns to trying to punch Rachel into the ropes, but Rachel manages to duck away and make it out to mid ring. Evangeline quick to overtake Rachel and resume the attack. Rachel protecting the head, but has to endure lashing right and left punches to the midsection that doubles her up. Rachel pushing out some defensive counters, but Evangeline quick to answer with shots to the face. Then, as Rachel is bending over, Evangeline lifts some nasty hooks up into Rachel's perky puppies to make Rachel gasp for air. Evangeline finishes with bouncing rights and lets to the top of Rachel's head. Rachel makes it to the bell, but Evangeline has one this stanza wide.
R4: Foxfire corner crew patches Rachel up during the break and she comes out with a determined look on her face. Evangeline looks pretty determined herself as she heads to start the action with the Foxfire bantam. Punches start flying back and forth as the two press forward against each other, Bodies and heads taking alternate attention, but then Rachel gets a solid shot into Evangeline's belly that doubles her up as her whole body shakes from the impact. Rachel hammering at Evangeline's head as the brunette struggles to cover up. Rachel moving to herd Evangeline into the ropes, but Vangie's able to keep Rachel at bay with the jab. Rachel working the waistband of Evangeline's black trunks. Evangeline's abs under heavy shelling, but she stays upright now and jabs back defiantly. Bell sounds and Vangie gives Rachel more defiance as well as chesting up against her. Rachel chests Evangeline right back and referee has to jump in to restore order. For all the turmoil, Rachel wins the round on the cards by a wide margin.
R5: Now it's the Lookout corner crew working hard on their bruised fighter. Efforts pay off as Evangeline comes out spitting punches that fly through Rachel's gloves to connect with her nose, mouth and eyes. Rachel falls back but Evangeline doing a number on Rachel's face as blood trickles from her nose and from a split lower lip. Reddened areas around both eyes as Rachel is stumbling back under fire. Rachel finally able to get her gloves up firmly to shield her face, but now her breasts under pounding attack from a snarling Evangeline, Then it is down to rake those ribs and bust that belly. Rachel Mac gasping for air, but fighting back with the jab. Evangeline getting socked hard in the chest from that jab and then a jab takes Vangie between the eyes. Evangeline's rampage stalls and Rachel able to steady herself defensively. Rachel holding Vangie as the round ones down. Evangeline maintains strong pressure that limits Rachel's counters down to the bell. Evangeline wins the round wide. She gets into Rachel bruised and swollen face with some taunting. Rachel pushes her back. Evangeline moves to shove Rachel back but referee jumps in with a strong finger0waving lecture to both fighters who turns away with scowling looks on their faces.
R6: Rachel seen talking quietly, but urgently with trainer Virginia Madsen during break. "You have to crush her, Rachel, crush her and keep her on the canvas." Rachel nodding. Bell soon rings and Rachel is out, bobbing and weaving as Evangeline comes in. Quick exchange of punches, Rachel turning her shoulder to block Vangie's right and then she snaps a right to the jaw. Evangeline stiffens and drifts to one side, Rachel moving with Evangeline launches fresh wave of punches to the body that has Evangeline twisting away. Rachel swinging around smacks the Lookout bantam on the side of the head. Evangeline trying to protect her face, but gloves not tight together. Rachel sees it and slams a powerhouse right between the mitts and into Evangeline's chin. Vangie's legs shoot out from beneath her and her black trunks slap the canvas, She swoons onto her back, knees bent and pointed upward as she holds her gloves up her face. Rachel strutting to the neutral corner and watches as referee starts to count. Evangeline hears the counting and pushes herself into a sitting position. She then moves to a crouching position, breathing hard and then forcing herself skyward to break the count at "EIGHT!" Rachel scowls in disappointment, but then hurries to try to finish the job. Evangeline fighting back with the jab and makes Rachel eat leather trying to push in. Rachel keeps trying but is held off to the bell. However Rachel's got that knockdown and a wide win on points.
R7: Evangeline worked on hard by the Lookout corner crew, but Julie Benz looking worried and sure enough, Vangie looks slow and hesitant as she comes out of her corner at the bell. Rachel marching on Evangeline with a steely look in her eyes and throws a series of meaty looks into the Lilly breadbasket. Evangeline doubled up and now Rachel went to the jaw with crisscrossing rights and lefts that tore into Vangie's jaw. Then a shot to chin and Evangeline stumbled backwards into the ropes. Now Evangeline buried her face her gloves as she sat on the ropes and Rachel thundered waves of leather into Vangie's writhing body. The blows were pushing Evangeline deeper in the ropes, which seemed to actually be helping her to stay up as Rachel would not pause until the bell rang. Then she stepped back and glared at the dazed looking Evangeline, then marched away. Evangeline peeled herself off the strands. Shook her head and when she appeared to have pulled herself together, marched back to her own corner with defiance. The judges call the round a shutout for Rachel.
R8: "Are going to let that Foxfire bytch beat you?" Julie Benz demands of her well-banged up fighter. "NO!" Evangeline Lilly snaps. "Then go out there are prove it!" Julie says fiercely and Evangeline nods there head. (Whatever other advice Julie gives is whispered into Evangeline's ear and cannot be hears by eavesdropping ringsiders). Across the way Virginia Madsen is telling Rachel McAdams: "Don't let up! She's had two bad rounds. Don't let her come back!" Rachel nodding: "She goes down this round!"
The bell sounds and both fighters come bounding out (which in Evangeline's case is something of a surprise to observers). The two approach each other warily, circling, bobbing and weaving as each looks for an opening. Suddenly Evangeline shoots forward and drives a straight right into Rachel's right eye. Rachel's head snaps back and Evangeline brings a crashing left against Rachel's jaw, Rachel is sent spinning away and Evangeline moves with her spraying punches through the disorganized defenses of the hurt redhead.. Rachel struggling to stay away from the ropes and to cover her head for Evangeline's relentless attack, Vangie then shifts to powerful hooks to the abs that have Rachel shuddering in pain. Then she fired more over hand rights and lefts against Rachel's face. Rachel is a mess with bleeding swollen bruises everywhere and a nasty swelling around her right eye. She can only seem to only keep dodging and Evangeline won't let up. The bell finally rings and Rachel McAdams is a bloody wreck, but somehow she is still on her feet and she glares at Evangeline before making a shaking course to her corner. Evangeline looks irked she didn't finish her off, though she has answered Rachel's shutout round with one of her own.
R9: Given the back and forth nature of much of this fight, Foxfire fans are hoping that Rachel Mac will be able to rally in this round. The Foxfire corner is working hard to get her ready. They do manage to clean up some of the damage to her face, but she's not looking good. Rachel can be heard insisting to Virginia Madsen. "I am going to make her pay for that last round. I will win this thing yet!" Meanwhile Evangeline Lilly is telling Julie Benz: "I know I can't let up. Even when she's hurt she's dangerous. OK, I didn't crush her in the last round, but I will finish the job in this round—I swear!"
Bell rings and out they come. Rachel eager to show Evangeline that she is far from done, goes at the brunette with pumping shots to the belly. Then she leans in to take a swing at Vangie;'s jaw with her right. Evangeline coolly blocks the right with the shoulder and stuffs a left into Rachel's belly. Rachel struggles to keep from double up, but Evangeline drives two more hooks into that stomach and Rachel starts to fold forward. Then Evangeline swings for the head, Rachel blocks, but then gets more to the midsection. Rachel starting shuffle backwards with an agonized look on her face. Her arms seem to have turned to lead as she struggles to keep her dukes up. Evangeline driving Rachel backwards firing straight rights and lefts to the shoulder into Rachel's face smiting that right eye once again. Rachel's retreat faster, but Evangeline moves her left and senses that Rachel can no longer see her out of that swollen right eye. Instantly a right to the jaw crashes into Rachel who is spun around, her legs become entangled and she pitches forward onto her face. RACHEL MCADAMS IS DOWN! Evangeline moves coolly to the neutral corner. Rachel is lifting herself up on her elbows looking up at the referee with her busted up face. She struggles desperately to rise as the count rolls on, but she can only get to all fours. She looks up again at the referee with agony on her face as her body will not obey her mind's frantic commands.
"NINE!...TEN!...YER OUT!" says the implacable voice of the referee and suddenly the fight is over.
EVANGELINE LILLY DEFEATS RACHEL MCADAMS KO9!
After: Wild celebration in the Lookout corner as stablemates climb into the ring to share Evangeline Lilly's epic victory over the Foxfire bantam. Demi Lovato, Emily Vancamp, Vanessa Hudgens and Yvonne Strahovski all hugging Vangie.
Meanwhile, the Foxfire corner is a scene of mourning as the shellshocked Rachel McAdams is tended on her stool by Virginia Madsen. Stablemates Natalie Alyn Lind, Hayden Panettiere and Laura Vandervoort are all there trying to comfort the devastated Rachel. Just as Rachel gets to her feet, ready to leave the ring, the Lookout ladies advance across the ring in phalanx formation. Evangeline Lilly is carrying a sack and as she draws near she throws it at Rachel's feet.
"Oh crap!" says Rachel.
"You agreed to it McAdams, now show you're not going to hide behind 'I'm too hurt to do it!'" challenges Evangeline.
The Foxfire ladies seem to know about this, but look sullen and the Lookout ladies move up behind Evangeline in support.
Rachel sighs and picks up the bag., She looks inside and then glumly follows Evangeline back across the ring. The Foxfire ladies follow, but the other Lookout ladies move between them and Rachel even as they all cross the ring. Finally they are in the Lookout corner where Rachel empties the sack—inside are all the things she'll be needing to polish Evangeline's now scuffed up boots. Evangeline takes a seat on the stool and extends her right boot. Rachel grits her teeth and proceeds to polish first the right and then the left boot. Evangeline is picky client pointing out even tiny spots that don't meet her approval. Finally she is done and stands up.
"All right, I am satisfied. Perhaps this can be your new career in the FCBA. There are always lots of boots to polish, especially here at Lookout. We would love to see you come over and polish all our boots," Evangeline says.
"Don't press your luck. Evvy," Rachel snaps. "I did what I promised and don't think I didn't see your ghoulish stablemates getting lots of photos of it."
"I'll have them send you copies," Evangeline mocks.
Rachel stomps her foot. Banged up as she is, she is sounding a lot better now. She turns to her Foxfire sisters and says: "Thank you for being here. Now let's get out of here before I do something I regret."
"Oh, please do," mocked Evangeline, "we never got to finish our catfight."
Rachel makes a half turn as if to react to the remark, but Virginia Madsen appears to take charge and lead Rachel away. They go as the Lookout girls hoot and wave, then they exit all happy and laughing.
Quite a fight between two veterans who showed surprising intensity and determination. The back and forth nature of the fight kept up the suspense much of the way. In the end it was Evangeline Lilly who was able to absorb heavy damage and then come back to flatten a very tough opponent. A very good win for Evangeline and a painful, but not dishonorable loss Rachel. A good many observers now bemoaning that these two didn't start fighting a lot sooner. They might well have had a long and memorable rivalry, but boxing history like world history is full of "might-have-beens". Fans can only take consolation in having seen an excellent fight tonight and one that was clearly long overdue,