Post by Lookout! Boxing on Feb 23, 2019 0:40:55 GMT -6
DANIELLE ROSE RUSSELL VS SARAH JEFFERY

Results: Lookout Writing: Archer

Danielle: 19 YO, 5'3 (1.60 m), FCBA Debut, Unmanaged
Sarah: 22 YO, 5'3 (1.60 m), 0-1-0 since 2017, Unmanaged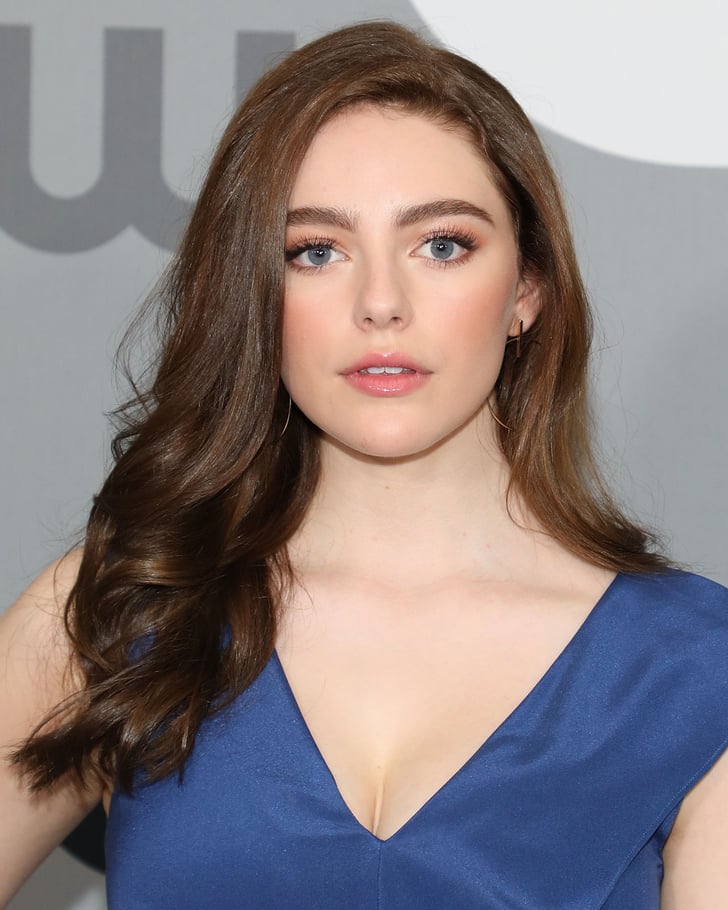 Before: Reports have been circulating that Sarah and Danielle are on the Foxfire Boxing list to file its Young Flyweight slot. Sarah has had but one fight (a KO5 loss to Ariel Winter), but that is still one more fight Danielle. Foxfire Boxing management said to have arranged this fight as an audition though no one seems willing to acknowledge it.
"I hope it's true," says Sarah Jeffery, "I have noticed some mysterious visitors to the gym where I do my training. People tell me they are from Foxfire and maybe other groups. I was thrilled to get this offer and wouldn't you know it—right on the heels of that I get an offer to fight Jeannette McCurdy on an Asylum card. Maybe its my being on CHARMED, but finally I am getting noticed! Danielle Russell? Well, sure I've heard of her, but 3 years can make a big difference in young fighters. I expect her to be wild and a wild fighter can get lucky—I will make sure she doesn't get lucky with me!"
"You know there have been visitors to my gym, too," confirms Danielle Rose Russell with a smile, "and I sure hope they like what they have seen on me. I realize this fight is especially important for me. You can spar all you want in a gym, but even a newcomer like me knows prospective managers want to see you a real fight. So I was very happy to land this light and, yes, It's true I'll be at the same Asylum card as Sarah Jeffery, but that fight will be at bantam and I'll be taking on Kat Dennings. She's going to be a real test of how I do at that weight. I am told Foxfire is looking for a flyweight, but I think I could grow into bantam. Look what's happening with Hayden Panettiere testing the waters at bantam. I want to be able to present myself as a Flyweight With Potential for Bantam. I think that would be a good selling point for me."
Two young fighters with definite goals in mind now get to face each other in the glare of the FCBA Arena lights and as part of an historic anniversary PPV. They both arrive at the ring trying to look cool and confident, but not quite able to conceal their rookie nervousness. Danielle has chosen a purple sports bra with black shorts with black boots and purple gloves. Her red-brown auburn hair pulled back in a ponytail.
Sarah Jeffery is in a white sports bra and shorts trimmed in red with red boots and gloves (white laces). Her brunette hair is in a battle braid down her back.
Sarah and Danielle look very serious during ring instructions and listen intently. As a result this part of the bout goes very smoothly. Tap of the gloves and they are back in their corners, jogging with anxiety and determination flickering across both of their faces. The bell rings.
R1: Danielle and Sarah scramble towards each other. They get within punching range and start to circle. Punches start to fly between them. Some deliberation early on as they try to remember their training, but once feel start feeling the opposing punches land, the desire to hit back fills their head. Wild series of blockbuster rights and lefts mostly hit empty air as these can be dodged, but then Sarah catches Dani's jaw with a solid right. Danielle stands momentarily stunned and Sarah goes to the body with an intense series of hooks. Dani falling back in evident confusion and promptly gets driven into the ropes. Sarah punching hard to keep Danielle pinned against the strands. Dani jabbing back, finally remembers to clinch and this breaks up Sarah;s momentum. Action resumes, as Danielle retreats along the ropes and manages to avoid getting trapped again. Round ends with Sarah Jeffery winning the round by a wide margin. Danielle breathing hard and dripping sweat. Welcome to the FCBA Ms. Russell.
R2: Danielle Russell's trainer seen speaking quietly, soothing his agitated young fighter and she comes out her corner showing calm determination. Sarah Jeffery naturally eager to pick up where she left off, but Danielle fires quick rights and lefts that smack Sarah hard in the face. Sarah backs off a bit, but Dani now follows with a methodical punching attack to Sarah's midsection. Sarah becomes hunches up and her counters are not landing well. Danielle then starts bouncing rights and lefts off the top of Sarah's head. She's got Sarah bottled up and tries to work her into the ropes, but Sarah shows some footwork to evade this effort. Danielle maintaining steady pressure to the bell. Sarah survives, but she does not look happy. As well she shouldn't, Danielle Russell has come back to win this round by a wide margin.
R3: Now it is Sarah Jeffery getting a pep talk from her trainer. She comes out with aggression, but Danielle Rose Russell has plenty of aggression too. They go for the head early and score with solid punches that leave both fighters looking a little woozy. However they are only momentarily slowed as they quickly go back at each other. This time they going to the body as they get in close and arms start churning like piston rods to bring leather lashing into ribs, stomach and chest. Bodies start to shudder under the repeated impacts, but neither willing to break it off. Crowd is loving the effort these young fighters are putting into their attempts to batter down the other. Then they both suddenly go for the head with uppercuts. Sarah's punch connects solidly to Danielle's chin, while she manages to move her head so that Dani's uppie is a glancing blow to the chin. Dani thrown back on her heels. Sarah firing follow-up head shots, but Dani manages to dodge away. Danielle then able to get her jab going again to hold Sarah off to the bell, A hard-fought round, but the judges give to Sarah Jeffery by a narrow margin.
R4: Danielle and Sarah get right back at it as the new round begins. They start circling and counter-circling showing some nice footwork in the process. First Danielle and then Sarah make rushes which set off furious punching exchanges before the aggressor drops back. This goes back and forth pretty evenly. Punches are mainly going to the body, but then Sarah again gets to Danielle's chin with an unexpected uppercut. Dani is shaken and Sarah pounds her to the body in the follow-up. Danielle giving ground, but then she rallies behind her jab, punishing with bruising shots to the forehead and the bridge of the nose. Sarah drops back, but comes back with hooks that rake Danielle's abs and ribs. Danielle trying to get at Sarah's head, but ends up opening herself up to getting popped on the chin again. Dani in retreat, but it's a slow one behind a strong jab. Sarah kept at bay until the bell. Another intense round, but Sarah Jeffery again able to pull out a win by a close margin.
R5: Danielle and Sarah charge out of their corners and go at each other to the body. They are circling, bobbing up and down, while firing leather into each other's bodies. Steady smack-smack-smack of leather against moist sky. Then Danielle mixes up with quick slaps to head before going back to the body, Sarah answering, but Dani starting to move her upper body to blunt the effectiveness of these counters. Sarah goes in hard to the body with digging hooks to stomach and ribs, but then is driven back by strong jabs to the body from Danielle. Dani and Sarah getting toe to toe, jerking up the hooks into their straining bodies until the bell sounds. Both back off breathing hard as sweat trickles down their bodies. Then they turn and go to their corners. Another tight round, but this time Danielle Rose Russell emerges a close winner.
R6: Sarah trying to move fast out of her corner to take Danielle off guard, but Dani is prepared and the two exchange sharp head shots. They circle and more head shots fly out. They both look a little wobbly after those exchanges, but then go right back at it. Dani gets her chin chucked again and again, but she counters with a right to face that has blood dripping from Sarah's and lower lip. Then Sarah lands an overhand right that causes a cut across Danielle's hairline so that crimson dripples down her forehead. Danielle and Sarah then shift to more body work as they pound ribs and stomachs. Then Sarah drops down and tries to drive in a right uppercut into Danielle's chin, but Dani catches her coming up and swats her hard to side of the head. Sarah lurches away, but steadies herself and covers up to block Dani's follow-up. Bell rings and Danielle has won another narrow round victory.
R7: Both corners working to patch up their two fighters. Danielle and Sarah move out reasonably well, but Dani strikes first aiming shot at Sarah's face. Sarah recoils and Danielle quickly rams a right hook into her gut. Sarah doubles up and her guard drops. Dani bring a smashing right/combo into Sarah's jaw and Sarah seems to freeze. Then Dani brings a ripping right uppercut in under Sarah's chin. Sarah's head snaps back and she collapses onto her knees before pitching forward onto to face., SARAH JEFFERY IS DOWN!
Danielle wastes no time getting to the neutral corner. Referee moves in as Sarah tries to push herself up off the canvas but her arms give way and drop her back to the canvas, She tries again, but can do no better than reach a kneeling position on her knees when she hears:
"EIGHT!...NINE!...TEN!..YER OUT!"
THE WINNER DANIELLE ROSE RUSSELL KO7
After: Danielle wearily salutes the crowd as they cheer her on her debut win. She is then congratulated by her trainer and corner crew. Dani crosses the ring to check on Sarah Jeffery who is slumped on her stool in disappointment. The two have a little chat, then hug and Danielle goes back.
"That was as tough as I thought it would be," Dani tells press. "I am enjoying while it lasts, but I know it won't get easier when I head for the Asylum. I just hope Foxfire sees what they wanted to see from me in this fight."
Sarah Jeffery sadly says: "I thought it was very close, but then it all went wrong in the 7th. Yes, I think she might have made me gunshy with that bloody nose and lip. That's something I will have to learn to fight through. I know I have the tools to win. I just have employ them right the next time."
Encouraging fight for both young fighters. They traded wide rounds early, but then it got closer over the next four rounds. Danielle appears to have benefited from drawing blood in R6 and it made have allowed her to bluff Sarah in the 7th and set her up for the KO. Never hurts a fighter to win her first fight and that's just what Danielle Rose Russell did. Of course, she's said to be headed for a very tough fight with Kat Dennings at the Asylum, she'll have to work hard to make that her second win. Sarah Jeffery now 0-2 and that has to hurt a rookie, but at least she is getting ring time and that may prove a good thing in the long run even if the results aren't so positive.