Post by Lookout! Boxing on Dec 28, 2018 22:30:47 GMT -6
Bridget Regan versus Kendall Jenner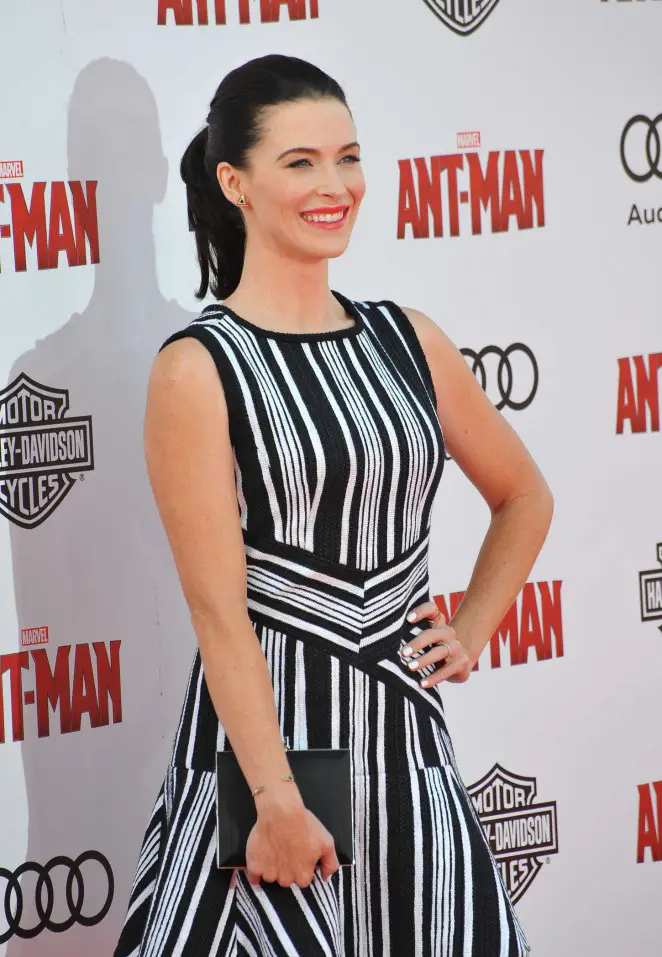 Vs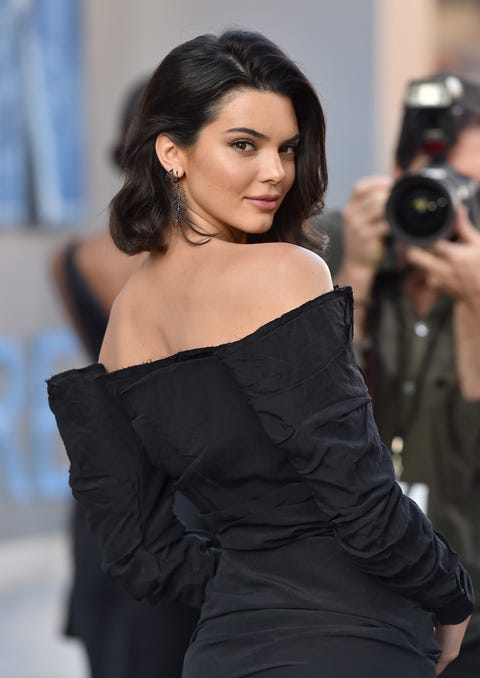 (Written by Girls Friday/Results by Lookout!)(Bazz Fight Club vs Girls Friday)Intro:
This catch weight fight sees Bridget Regan take on Kendall Jenner, with both women looking to make a statement going into next year.
Bridget is 36 years old; she stands 5'8 and holds a record of 26 wins, 23 by knockout, 16 defeats with 1 draw, she is a former 3 time FCBA welterweight champion.
Kendall is 23 years old; she stands 5'10 ½ and holds a record of 27 wins, all by knockout and 7 defeats, she is a former FCBA lightweight champion.
Both women were interviewed by Lucy Liu on the FCBA network, with Bridget first on the set in a figure hugging black dress and matching heels.
The first question is about her big win over Gemma Atkinson, Bridget admitting "I have to say it was a relief, Gemma is no easy out and if I lost well my career would have been in a slump that I don't know if I could get out of"
With the questions switching to Kendall, Bridget smiles as she says "the girl certainly rates herself, I like a confident fighter but this whole pound for pound crusade she is on is a fools errant, she isn't in my class and she ain't got the power to scare me"
Adding "let's be totally honest here, Kendall is a wannabe Charlize Theron, Charlize though is the GOAT because she is that damn good, Kendall will always be in the shadow of greatness if that is what she is chasing"
Now it's Kendall's turn on set, she is wearing a red dress with a green sash around it and green heels, after shaking Lucy's hand with a warm smile, she sits down and begins the interview.
She is asked about talk of being the best in all the FCBA by fighting these catchweight style fights, Kendall jokingly starts by saying "to be clear I am not planning on fighting any flyweights, that might be too much a freak show for the public" winking as she giggles.
After getting serious she says "look when I came into the FCBA, I set myself high goals as everybody should, one was the lightweight title; which I can check off the bucket list, the next was beating Kate Upton, I did that too"
She continues by saying "the greats all fought at different weights, Theron, Halle Berry, hell you did it Lucy! I want to finish my career and say that I fought the best of my generation and wasn't someone happy staying in their own lane"
The subject turns to Bridget and why Kendall wanted her, with the model replying "because she is a good tester, she has been in a slump but has the skills and her own legacy that makes this worth it, but I see no reason I won't knock her out as I seek the biggest fights"
Fight night; out comes Bridget with Angie Everhart by her side, she bounces on her toes looking excited, heading towards the ring with a smile as her fans chant her name.
She is wearing a black sports bra with gold trim, matching trunks and shoes, while her gloves are all black, her hair is in a ponytail.
Climbing into the ring; Bridget looks focused as she jogs to her corner, punching the hands of Angie to warm up.
Now Kendall is out through the curtain on the aisle with her coach Taryn Terrell and Eva Carneiro beside her, Kendall looking in a confident mood as she strides down to the ring.
She is wearing a white sports bra, matching trunks and shoes, with red gloves, her hair is in a ponytail to and she is wearing cherry red lipstick.
Getting into the ring; Kendall gives Bridget a quick look but jogs over to her corner and begins to shadow box to warm up.
Both women soon head over to center at the ring at the behest of the referees, an intense staredown takes place as both women let the other know they are not afraid one bit of their opponent.
When asked to touch gloves they bang them together, quickly heading back to their corners as the referee rings the bell to start 10 rounds of 135lbs catchweight action.
Round 1:
"Ding" both women come out behind their guards, even though she is a natural lightweight; Kendall has the height and reach advantage that allow her to land the better punches at range early on.
Bridget though gives Kendall a quick reminder that she is in the ring with one of the best in the FCBA, feinting with her left before coming inside after dipping under an attempted counter left cross, Bridget goes to work on the inside.
The leggy model hisses out as her body gets tested by Bridget's punches, Kendall retreating back and landing jabs to reestablish the gap between them.
Both women circle and trade single punches as both have gotten a taste of what the other brings, each parrying and countering as it starts to become more a chess match.
Till Bridget parries a jab and moves in close to rip in body shots, making her opponent groan out as she drive her back around the ring.
The round ends with Bridget looking happy with her efforts, she sits and discusses with Angie how she feels about Kendall's abilities, not too overawed so far by them seems their view so far.
Round 2:
Back out come the fighters behind their jabs, Kendall this time looks more focused on making Bridget come after her, with the veteran not getting lulled into that game so easily.
So Kendall begins to feint; seeing how Bridget reacts before she strikes with punches to the face or side of the head of her opponent to score points.
While Bridget's focus it seems is that body of Kendall, she wants to chop the taller girl down so she can bash her beautiful face in.
But as the round continues it is clear Kendall is getting the better of the action, keeping Bridget mostly at range as her footwork is faster then her older opponents.
Doesn't mean that Bridget doesn't get her punches off clean, she surprises Kendall by landing a jab up top, then dips down to land body shots to her sides.
Kendall forced to back up late in the round as Bridget comes on strong, keeping Kendall behind her guard as she slams away up top, mostly finding glove or forearm though.
The round ends with Kendall this time more purposeful in her walk back to her corner, knowing she has won this round as Taryn tells her "the work for you to win has only just begun babe"
Round 3:
While Kendall's out the blocks the faster, drilling punches to the top of Bridget's head as she moves around, Regan doesn't look too worried by that at all.
Instead she times her attacks behind her guard, sometimes parrying and countering, other times she simply ducks under a punch from Jenner to move in close.
Bridget is able to get in close and land punches up through the guard of Kendall to her face, before switching down to the body.
Kendall seems a little puzzled by Bridget's attacks, with the actress switching up her methods of getting in the range she wants to make the younger woman have to keep guessing.
It works great till late in the round when she goes to land a body shot, Kendall dances back and counters with a double jab off the nose of the former welterweight champion.
Kendall gets her rhythm going again, but the bell rings to stop her making a real comeback this round, with the Bazz corner all smiles as Bridget's sits down and gets her face washed down.
While in the Girls Friday corner; Taryn tells Kendall to think about what she is doing, even if it means taking a few hits she should watch what Bridget is going to do.
Round 4:
The opening action is more evenly fought; Kendall is boxing more on the outside of the ring, allowing Bridget the inside as she appears to be watching Bridget more closely.
Bridget goes to get in tight; she gets sidestepped though and eats a double jab to her cheek, with Kendall moving away as Bridget swings a right hook at thin air.
This time it looks like Kendall is going to dictate the action, dodging and counter punching her way into this round, as Bridget now is forced to step away and take stock of what is happening.
Bridget starts to feint more to try to get a reaction out of her opponent she wants, instead Kendall keeps moving back a not playing Regan's games.
At least it first seems that way, till Kendall makes a mistake; she moves back and Bridget surprises her by lashing a right straight into her face.
Kendall quickly finds out that she has been herded onto a set of ropes as her back touches them, Bridget stepping in to slug it out with her, sure she is going to win this type of exchange against the natural lightweight.
It looks that way as Kendall clinches with her, the referee steps in to pry them apart, with Kendall happy to be back at range and landing the cleaner punches as Bridget has to try to find a way back in close.
The bell rings with both girls passing each other knowing that the other is the real deal, with Bridget beginning to admit that as she sits on her stool, though she is sure her power will get the job done.
In the Girls Friday corner it is more quiet, Taryn giving little pieces of advice to her fighter as Kendall listens intently.
Round 5:
Both women come out circling, Bridget hoping she can catch out Kendall, manages to land a straight shot to her face and a left cross as she moves inside.
Kendall though shoves her and dances away, seemingly leading Bridget by the nose as she throws her jab out and when Bridget looks to close the gap, she sidesteps her and lands a counter right across her face.
The youngster keeps on the move and landing at range as she is starting to land more punches in bunches, knocking the head back of Regan back.
Bridget though slips under a straight and batters a right into the body of Kendall to make her cry out, with an overhand left catching Jenner across her face.
The veteran forces Kendall to brawl in close, both women letting their hands go, it is Bridget looking more comfortable though as she forces the model back.
Kendall surprises Bridget though by stepping back and landing an uppercut that knocks the actresses head back with sweat flying in the air.
The round ending with Bridget covering up as Kendall tries to get to the face of the Bazz fighter, both women give the other a hard stare as they pass each other.
Bridget looking a little frustrated for the first time in the fight, Angie working on reducing swelling on her cheeks as she tells Bridget to keep calm.
Across the ring the Girls Friday corner crew work on Kendall's cheeks too, both women are landing hard shots that are starting to really show up.
Round 6:
The round starts with Kendall looking to keep up with her movement, while Bridget is looking to move more straight forwards now.
It's Kendall still landing the cleaner punches though as she moves and tries to keep off the ropes, ending up bloodying the nose of Bridget with a stiff straight punch.
But Bridget makes her pay with a left across her face as she moves into it, BRIDGET LANDS AN UPPERCUT TO FOLLOW UP THAT SENDS KENDALL TO HER BACK!
The Bazz corner all jump up as Bridget waves her right fist to them as she heads to a neutral corner, 1...2...3.. Kendall shakes her head as she looks up at the ceiling, 4...5...6 pushing herself up to her backside and stares angrily at Bridget, 7...8... Before she gets to her feet with a little wobble.
The action resumes and it is Bridget whose looking to end this, Kendall relying on her footwork and head movement to dodge hooks from Bridget.
Who switches to bumping Kendall to the ropes with her left arm, then drilling her right to the body; when she goes for the overhand left though Kendall latches onto her in a clinch.
The referee needed to step in as Bridget tells Kendall she's done, problem for her is Kendall looks fit enough to keep on the move and holding onto her to stop her from landing more power punches.
As the bell rings Bridget can be seen mouthing "damn it" as she turns and returns to her corner, Angie praises her as she washes her down and tells her that the chance to end this will come soon enough.
Meanwhile Kendall sits down and says "f***!" Knowing she gave Bridget an opening she can't as proven by her being put down.
Round 7:
Bridget looking to pressure Kendall back; coming forwards with the leggy model moving back and firing jabs to try and keep the older fighter back.
The veteran dips under and comes up with an overhand left, driving Kendall back towards the ropes with her punches starting to find gaps through Jenner's gloves.
But as Bridget goes for an uppercut; KENDALL SIDESTEPS HER AND COUNTERS WITH A RIGHT HOOK THAT TURNS BRIDGET'S HEAD, WITH A LEFT CATCHING HER ON HER CHIN TO SEND REGAN TO HER BACK!
Kendall pounds her chest with her right as she seems to think she has won, 1...2...3 but Bridget is stirring, turning to her front and shaking her head, 4...5...6... Bridget uses the ropes to pull herself up, 7...8.. Getting to her feet and tells the referee she can continue.
Nodding her head at Bridget; Kendall comes on the attack when the fighters are allowed to continue, with both landing stiff shots as Kendall doesn't look too worried to trade with her opponent.
She shows why as she leans out the way of a right hook, countering with a straight off the bloody nose of Bridget to make her cry out.
Bridget covers up as Kendall storms forwards, banging her punches off the gloves of the defending Regan as seconds ticks away in the round.
Which ends with Kendall strutting back to her corner, she gets a smile from Taryn; who is praising her for getting back at Bridget.
Who is sitting and happy to be getting her nose worked on, Angie telling her she has to find something to win this, the scorecards are probably against her and she can't seem to pin down Kendall.
Round 8:
As the action resumes; Bridget is trying to get in close but just hasn't the speed, that bloody nose is becoming a bullseye for Kendall to aim at, with both girls starting to get tired but Bridget looking the more tired due to that nose.
Kendall is landing through the gloves of Bridget to that nose, making Bridget cry out as she is being driven backwards by the precise punches of the younger woman.
When Bridget tries to dip down to come inside; Kendall though is dancing out of trouble and counters with punches that snaps the head back of Regan.
This is starting to become one way traffic as Bridget covers up as her nose is bleeding down her face to her bust, the Bazz corner looks worried for their girl as Kendall is just pinning her behind her guard.
The rounds ends with Kendall simply shutting out Bridget this round, Kendall bumps a fist with Taryn as she sits on her stool, taking deep breaths and happy to be washed down with a cool sponge.
While across the ring; Bridget is getting her nose worked on by Angie, who is asking if she wants to quit on the stool, Bridget looks angry at the assertion she'd quit, with Angie resigned to the decision to let her continue.
Round 9:
Bridget does come out and looks to take the fight to Kendall, maybe hoping to score a knockout as she hunts down her opponent.
But as she swings a left cross; Kendall easily sidesteps and counters with a right across the nose of Bridget, TEARS COME INTO THE EYES OF BRIDGET AS SHE GETS CAUGHT WITH AN UPPERCUT THAT TURNS HER LEGS TO JELLY, WITH A RIGHT HOOK SENDING BRIDGET TUMBLING TO HER SIDE!
Kendall doesn't celebrate before the fact this time, resting against the turnbuckles as she watches the count, 1...2...3...4.. Bridget has tears in her eyes as she stays laying on her side, 5...6...7 blood is running from her nose to the canvas as 8...9...10 Bridget doesn't budge and is counted out!
Winner Kendall Jenner KO Round 9After:
Another big name added to Kendall's list of victims, she turns and mounts the bottom ropes of the corner she is standing in and tiredly raises her arms above her head.
While the ringside doctor and Angie are quick to come in to check on Bridget, sitting her up as the doctor checks on her nose after stopping the bleeding, they tell Bridget she is lucky not to have a broken nose.
Angie looks down at the canvas and feels guilty, knowing she shouldn't have let Bridget continue on when she wasn't in a good state.
But Bridget turns to Angie and tells her "this isn't your fault, I choose to continue and you know I'll always keep fighting no matter how badly I am hurt" which helps Angie a little, though Angie points out she needs to save Bridget from herself in future.
As they discuss that; Kendall surprises them by offering a fist bump to Bridget, there's no love on her face for Bridget, but as they bump fists; there is respect clearly between the two as Kendall returns to her corner and Angie helps Bridget to hers.
When Angie feels Bridget is OK; she helps her out the ring to a round of applause from the crowd, who show their appreciation for her efforts tonight, she waves back at them and vows to come back stronger next year for them.
Inside the ring Kendall gets her hand raised by the referee, then asks for a microphone; which is handed to her by the ring announcer.
After clearing her throat, Kendall tells the crowd "as I said this was a tester, see I have a list for 2019 of women I want to face, for the record Taylor Swift is on the bottom somewhere, maybe she'll fall off the page completely if she keeps losing!" To oohs from the crowd.
Holding her hand up to silence them as she chuckles to herself, Kendall continues "I have two names on my list for January, now I know the winner between Kate Upton and Amanda Righetti will be too busy being the welterweight champion and trust me I ain't ruining my perfect body by fighting at welterweight" wiggling her hips as if to prove her point.
"So whoever loses that fight I want! Me and that bimbo Kate have to settle our differences someday! While I respect Amanda; I want to be the best in all the FCBA and she is definitely in that top three bracket, so I want both of you in future ladies" says Kendall as she raises her fists to a camera and looks like she wants to go with either woman now.
Instead she has to leave the ring with Taryn and Eva, a big time challenge already in the air as Kendall against either Kate Upton or Amanda Righetti is big money, who else is on that list though?