Post by Lookout! Boxing on Mar 3, 2018 0:46:26 GMT -6
Kaya Scodelario versus Willa Holland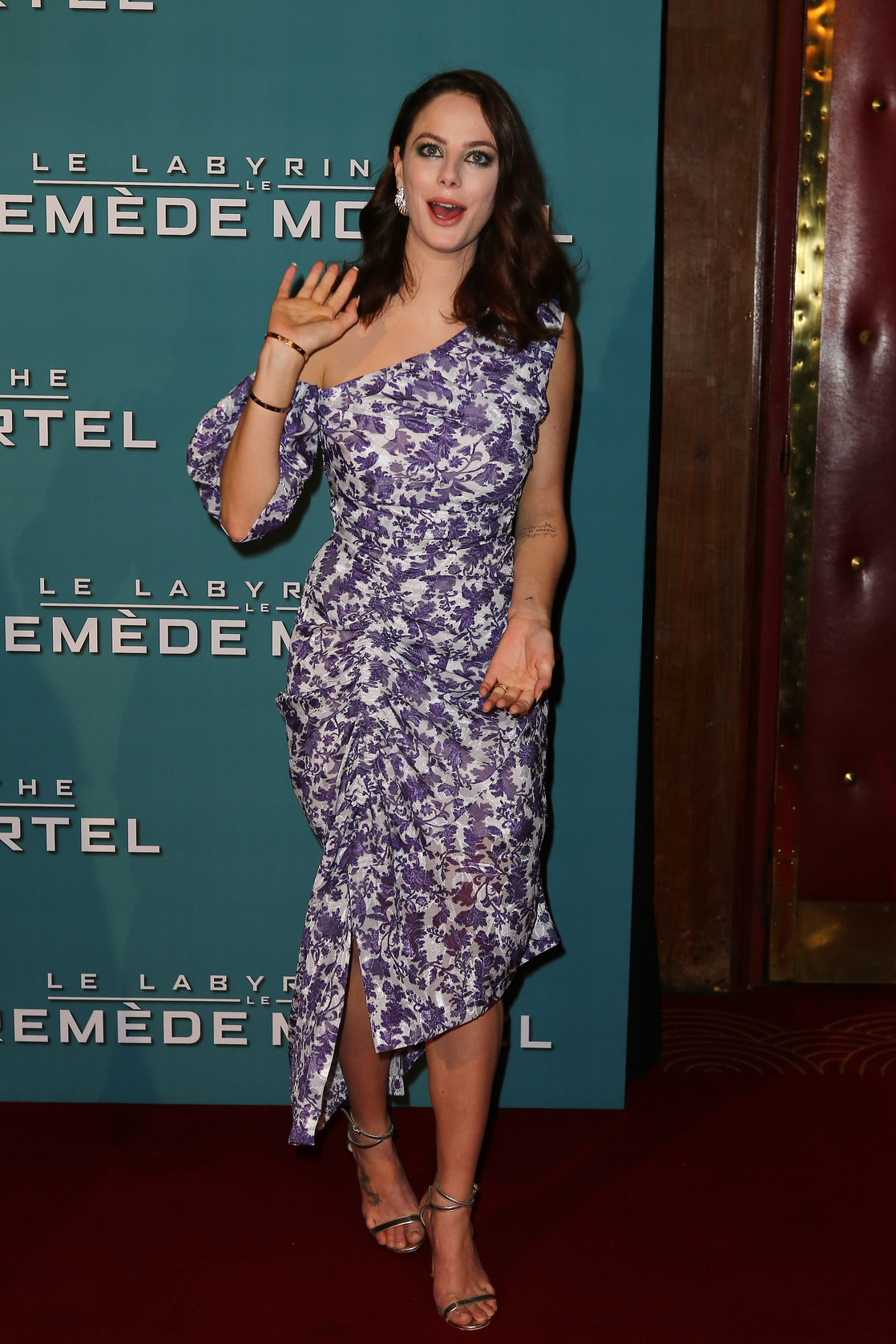 Vs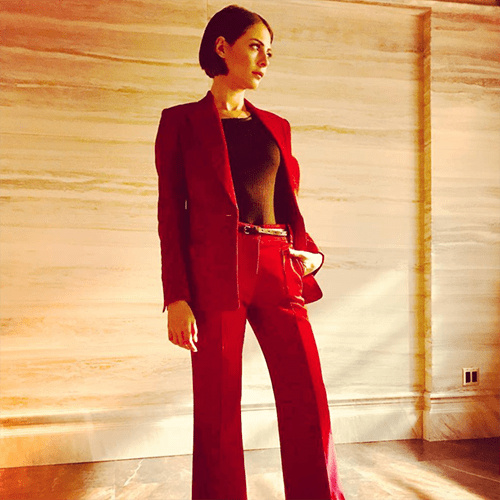 (Written by Girls Friday/Results by Lookout!)(Girls Friday vs Free Agent)Intro:
The next bout certainly fills the grudge fight theme of the month,
Kaya Scodelario and Willa Holland have been enemies for the past two
years, basically since Kaya stepped foot in the FCBA.
Kaya is 25 years old, stands 5'6 and holds a record of 19 wins and 5 defeats.
Willa is 26 years old, stands 5'5 1/2 and holds a record of 8 wins, 7
by knockout and 11 defeats.
The feud began after Kaya and Ashley Benson had fought, Willa being a
friend of Ashley's; wasn't happy with the respect shown between the
two and the way she saw Ashley being lured to being friends with
someone who she saw as a snake.
Kaya of course disagrees and saw it as Willa being jealous of her
friendship with Ashley, leading to two fights that Kaya has won
between the two women up to this point.
But Willa had won a catfight between the two in a bar last month;
something that still was bitter to Kaya as she sat ready to be
interviewed about the fight, both separate so they don't go for each
other before the fight.
"That bytch cost me my fight with Kira (Korasin) last month, I
actually tried to show her compassion for being such a loser and she
ambushed me in that bar" says Kira with her teeth gritting together.
"Now I get to punish her once again! I won't make that mistake again
of being nice and I am going to love to embarrass her in that ring and
afterwards" says Kaya before she smirks and heads off.
While Willa was cool and confident as she said "I thought losing my
support from Foxfire for that bytch Natalie (Alyn Lind) was the end of
the world, something I plan on rectifying one day"
Adding "but I loved kicking Kaya all over that bar, now I start
showing her that ring is mine; let this be the start of my career,
Tess Valmore, Smackey and that Foxfire lot can kiss my ass as I prove
you all wrong!"
Fight night; out comes Kaya with Lauren Berlingeri and Eva Carneiro
behind her, she throws a few punches at the top of the ramp and nods
at the fans, before jogging down the ramp to the ring.
Her attire tonight consists of a black sports bra, matching trunks,
shoes and gloves, while her hair is up in a ponytail.
Stepping into the ring; Kaya banging her gloves together as she heads
to her corner, Lauren talking to her "keep calm OK, she wants you to
lose your head and she'll clock you"
Out comes Willa; staring at the ring and waving her arms up in the air
before she starts jogging towards the ring.
Her attire is a red sports bra, matching shorts, shoes and gloves, her
hair is up in a ponytail the same as Kaya's, held up by a white
ribbon.
Climbing into the ring, Willa shouts across the ring at Kaya, calling
her every name under the sun that she can think of.
The referee brings both to the ring centre to go over the rules, the
fighters though are shoving each other and begging their bitter enemy
to make the first move.
Getting between them; he warns them to keep this a clean fight and to
fight with honour, they just continue to scowl at each other
throughout his speech.
Heading back to their corners to get their gumshields, both are soon
enough ready to start 10 rounds of bantamweight action.
Round 1:
Out rush the two fighters and straight away they are brawling in
tight, just swinging away at the others body and faces with both
grunting and groaning.
Soon they separate for a moment; Willa though steps back in the
faster, digging three shots to the body of her bitter enemy and just
about missing a right hook up top that finds gloves.
Willa thought looks excited as Kaya covers up and moves backwards, the
American digging her jabs and straights into the abs of the Brit.
Who parries a straight and catches Holland on her nose with a
straight, Scodelario comes inside to land two cross punches across the
chin of the smaller fighter.
Willa now being backed up as this fight is going back and forth
already, Willa forced behind her guard as Kaya slams a flurry of
punches off her gloves.
The Arrow star though dips under a right cross and lands two body
shots in and moves out the way of a counter left hook.
Willa finishes the round strong as she dips and ducks punches to step
in and land across the sides of Kaya's body and face till the bell
rings.
The fighters bump shoulders as they head to their corners, no respect
at all between these two women as they sit and scowl on their stools.
Willa though knows she took that round and looks cocky as she stares
at the angry Kaya, both already have marks on their face.
Round 2:
Back out come the fighters with stiff straight punches that fire
through the others mitts, Willa trying to step inside again but Kaya
is wised up to it and is catching her across the top of her head.
Willa being forced back to the outside, looks frustrated as she swings
hooks at the head of her rival, missing and leaving herself open.
AN UPPERCUT CATCHES WILLA ON THE CHIN, HER LEGS WOBBLE AND A BARRAGE
OF PUNCHES SMACK INTO THE FACE OF WILLA TO KNOCK HER OUT BACK AND
KNOCKS HER TOWARDS THE ROPES, TILL A RIGHT HOOK PUTS WILLA ONTO HER
SIDE!
The crowd look stunned as Willa spits her gumshield out
1...2....3...4...5 her eyes look glazed as she tries to look at Kaya
6....7....8...9 Willa trying to clear the cobwebs 10 but she is
counting out!
Winner Kaya Scodelario KO Round 2After:
A stunning finish from Kaya, Willa looks to be missing her stable
backing as she came with a bad gameplan and now she is being helped to
her stool.
While Kaya struts around the ring flexing her arms, a big grin on her
face as the crowd roar for her, she gets her revenge against Willa for
that bar fight and now makes it 3 and 0 in the ring.
Willa fully comes around on her stool and puts her head down, ashamed
of herself for letting herself be so open, pundits wondering how badly
off the pace she currently is due to free agency.
Kaya doesn't let her off the hook; pulling her off her stool and
helping her do her walk of shame as she tells her "I tried to play
nice and you shoved it in my face, now all you are going to get off me
is more misery you c***"
All the while Willa is sobbing, the high she had gotten from beating
up Kaya is gone as she looks at the crowd that are mostly cheering
this humiliation.
She is even sure she sees some of her old Foxfire and Pretty Little
Punchers stablemates laughing at her in the crowd, making her feel
even more dejected.
Once the lap is complete, Kaya shoves Willa onto the ropes and barks
at her "get the f*** out of my ring, you don't belong in here with
me!" With Willa simply nodding and climbing out the ring.
The fans Willa has try to cheer her up with shouts of "you'll get her
next time!" "We love you Willa!" She looks lost in her own thoughts
though as she marches to the back.
While in the ring; Kaya hugs Lauren and Eva, admitting "I didn't think
that would be as easy, I think I have actually broken her fighting
spirit" which makes her smile cruelly.
This might turn out to be the final chapter between these women as
Kaya climbs out the ring, she is chatting with her team about getting
back into that title hunt quickly after the Kira Korasin set back last
month, plenty of work still to do on that front though it seems.