Post by Lookout! Boxing on Dec 30, 2017 0:08:29 GMT -6
Elizabeth Henstridge versus Sarah Shahi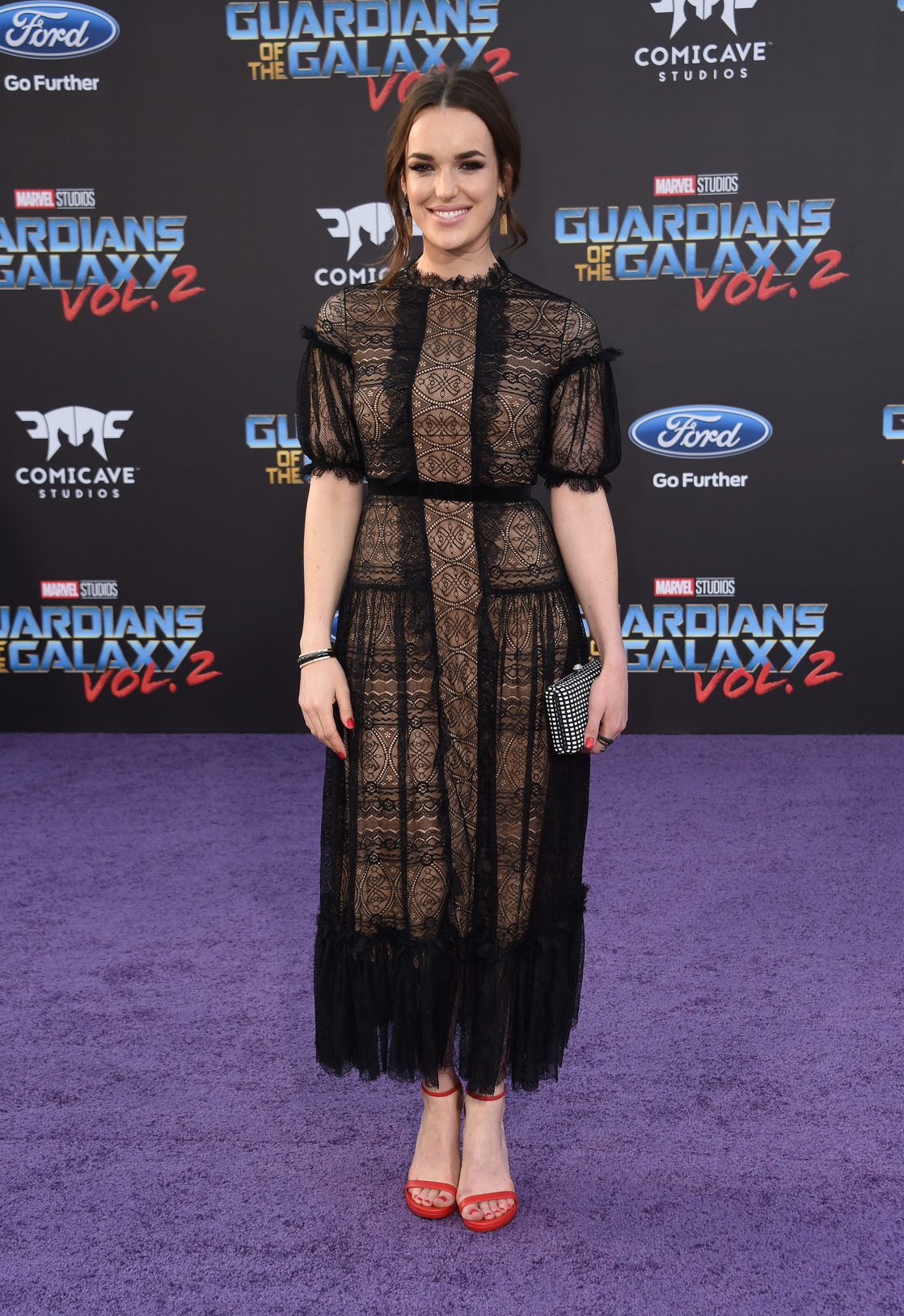 Vs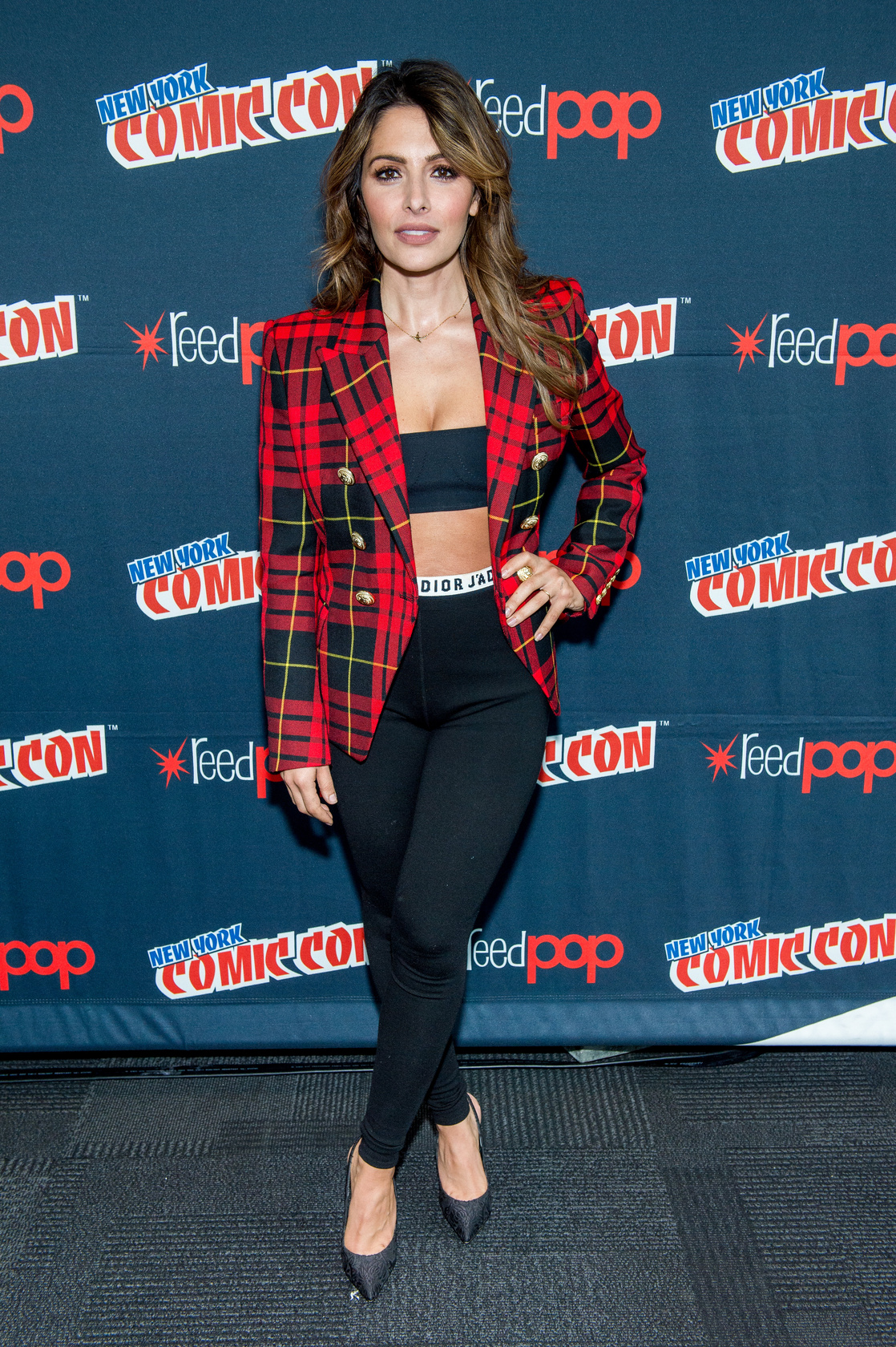 (Written by Girls Friday/Results by Lookout!)(Girls Friday vs Odds & Ends Fight Studio)Intro:
Elizabeth Henstridge goes for a calendar clean sweep; but standing in
her way is one of the toughest flyweights in the history of the FCBA
in Sarah Shahi.
Elizabeth is 30 years old, stands at 5'4, she holds a record of 15
wins, all by knockout and only 2 defeats in her career.
Sarah is 37 years old, stands at 5'3 and holds a record of 27 wins, 21
by knockout and 14 defeats, she is a former FCBA flyweight champion
with 6 title defences!
The fighters come face to face for the first time in their lives at
the press conference, Sarah with a confident look, while Elizabeth
looks her opponent up and down, nodding respectfully that Sarah
certainly looks like the legend she has been told about.
They soon enough head to their seats after photos are taken, Elizabeth
given the chance to speak first as she smiles warmly to the
journalists.
"This year just keeps getting better, Sarah is someone I have wanted
to meet for a while, the other girls in the gym speak so highly of her
talents in the ring and I am the one who gets to actually fight her;
wow!" Says Elizabeth with an excited expression crossing her face.
She continues with "but this year has also gave me great confidence, I
mean I have gotten to fight some truly amazing women, the fact I've
managed to beat them is like putting a cherry on top of the worlds
largest ice cream Sunday"
Sarah just smiles as she listens, before Elizabeth finishes by saying
"now I know I stand a chance against Sarah, I believe I can do this
and well I can't wait!"
The Odds & Ends fighter chuckles before replying "I like Elizabeth's
let's say fun personality, I also like that she has confidence to
bring it to me"
But she continues "let's get one thing straight though, that ring is
where I do my best work, I have pounded out the best of the best time
and again, so do you honestly think you are in my league?"
Elizabeth looks upset at that comment, Sarah doesn't care as she ends
her speech with "I don't think so, but you'll see that soon enough
when we step into my ring"
The girls stand up and lock eyes for a moment, Elizabeth clearly
finding it hard to respect or like Sarah right now, the veteran
doesn't bat an eyelid as she stares her down, before they turn and
head off stage.
Fight night; out comes Elizabeth first, she has Lauren Berlingeri and
Eva Carneiro by her side, her face lit up with a big smile as she
heads to the ring, giving high fives out to the crowd in the front
row.
She is wearing a grey sports bra and trunks, the "Shield" emblem is on
her left trunk leg, she has black gloves and grey shoes too, while her
brunette hair is up in a ponytail.
Jogging up the steps and climbing into the ring, Elizabeth bows to the
fans, getting a loud roar from her fan base, Taryn having to keep her
focused on the fight as she heads to her corner.
Now out comes Sarah; Kelly Carlson and Christina Ricci is by her side
for this fight, she looks her usual relaxed self as she bobs on her
toes, before heading down to the ring.
She is wearing a tanned sports bra, matching trunks, gloves and shoes
that look sculptured to her amazing physique, while her brunette hair
is in curls.
Stepping into the ring, Sarah also gets one hell of a loud cheer,
these two are loved by fans, Sarah taking it in her stride as she jogs
to her corner, giving the fans a quick wave before getting into her
zone.
The fighters are brought to the ring centre with the referee going
through his instructions, Sarah and Elizabeth just stare right into
the others soul it seems.
Asked to touch gloves, the girls touch them up with no real incident,
after they get back to their corners; the referee is happy to start 10
rounds of flyweight action.
Round 1:
Out come the fighters, both cagey in the early action; testing the
others defences as they move up on their toes around the other.
Sarah showing her veteran instincts, parrying a few of the jabs aimed
at her head and countering with straight punches to the face of
Elizabeth.
Elizabeth looking a bit hesitant as Sarah looks more free with her
punches; two more punches dig into the face of the Brit, before Sarah
steps inside to land another two across her cheeks.
The American starting to up the tempo as she starts landing more on
the inside, forcing Elizabeth to fight more out of her shell.
Both fighters trading through the others guard, Sarah looking more
comfortable to force her way up the centre, forcing Elizabeth onto the
back foot and retreating around the ring.
Sarah maybe getting too comfortable by the slow start by Elizabeth,
letting her guard dip as the round goes on and she aims more to the
body.
Her younger opponent notices this and leans her body out the way of a
right, then slams her own straight punch to the top of Shahi's head.
Late on it's Elizabeth starting to throw the cleaner shots, rifling
her punches into the top of Sarah's head to back her up.
The former champ covering up as the belt rings, knowing she took the
first round but after the slow start from her opponent, she saw at the
end of the round a glimpse of what she can do.
Round 2:
Out come the fighters towards the ring centre, digging punches through
the others guards early on to score to faces, moving around up on
their toes still.
But as Sarah tries to step inside; Elizabeth catches her with a left
cross as she boxes off the back foot, allowing her older opponent to
keep coming forwards.
Elizabeth controls the action with her speed and boxing on the
outside; while Sarah is getting some straight punches through but
can't get to where she wants to be.
The Brit lands a straight to the nose of Sarah, before slamming two
cross punches across the face of her opponent to force her onto the
back foot.
Elizabeth starting to really get into the fight, keeping Sarah behind
her guard and on the outside, giving her fans hope.
Till Sarah parries a right to step inside and starts ripping away at
the head of Henstridge, whose forced to cover up as Sarah looks upset
at being put on the defensive throughout the round.
The back of Henstridge touches the ropes; making her start firing back
as the women give the crowd what they want, a quick fire classic
flyweight exchange.
Each fighter groans as they get caught with hard cross punches, Sarah
lands the better punches as she keeps Elizabeth pinned onto the ropes.
Till the bell rings to end the round, the girls head back to their
corners with annoyed looks on their faces, they get on a run and then
get caught by their opponent.
Round 3:
Sarah knows now how Elizabeth will try to tackle her and can work out
how to stop her, leading to both fighting at midrange.
The fighters both exchanging more readily, landing through gaps in the
others defences as they continue to use their footwork to look for
better positions.
Sarah though surprises Elizabeth; ducking under a right hook to step
inside with a right to her body and comes up with a left hook.
Once Elizabeth is on the back foot; Sarah doesn't let up, like a
pitbull, she is gnawing away at the defences of her opponent, head
down as she pushes her around the ring.
Elizabeth has to take this pounding to her guard and body as Sarah
won't let up, even as she pushes her away, the stunning Texan just
keeping the pressure on her less experienced opponent, clearly hoping
she cracks.
The Agent of Shield star nudges Sarah back and lands a stiff straight
to the nose of her fellow brunette, instead of throwing more leather,
she moves into space to think.
With Sarah smiling to herself, thinking she has rented some space into
the head of her opponent as she comes back forwards.
The bell rings though with both only really able to land single
punches, their combos finding guards as they tighten them up knowing
only seconds were ticking away.
Once Sarah gets back to her corner, Christina tells her "awesome work,
keep this up and dinners on me" but Kelly points out "we are far from
finished tonight, smile once you've knocked her out"
In the opposite corner, Elizabeth has her eyes shut, almost as if she
is thinking through what to do, Lauren tells her "she is good I know,
but you have come so far, don't let her frighten you OK?" With
Elizabeth nodding in reply and banging her gloves together.
Round 4:
Once more Sarah comes out looking to keep the pressure on Elizabeth,
the fighters trading from midrange again as Sarah doesn't let her
opponent get too far away.
Before she slips past a jab to slam a right underneath to the body,
followed by two left hooks to the opposite side, forcing groans from
Henstridge.
Who is being forced onto her heels; Sarah keeping in her face, working
the body of Elizabeth as she drives her towards the ropes.
Elizabeth needs to box off the back foot, she's able to snap a
straight to the nose of Sarah to create space between the fighters,
allowing her to step away to reset her stance.
The fighters trade a few jabs to measure each other up, Sarah moving
her head more as she looks to get inside once more.
Instead as she steps in, Elizabeth leans out the way of a right hook
aimed at her head, with the younger fighter catching her with an
uppercut that rocks Sarah back.
Now Elizabeth drives Sarah backwards, slamming two punches straight
into the head of the veteran to continue pushing her back.
Sarah forced to cover up as seconds tick away, till the bell rings to
end the round with neither woman looking particularly happy, knowing
the fight is on a knife edge.
Sitting on their stools; both women get their faces cleaned up,
Elizabeth's face has some swelling, her body is marked up, while
Sarah's face is marked up.
Round 5:
This time as the fighters come out; Elizabeth is landing her punches
around the guard of Sarah, boxing on the outside as her opponent
continues to try to bob and weave her way forwards.
Both exchange several jabs to the others body and chin as they circle,
looking for a chance to really strike a heavy blow.
Sarah manages to get a right and left to the body of Elizabeth, but
she gets caught with a right across the top of her head to force her
to take a step to the side.
A straight punch catches Sarah on her nose, a trickle of blood runs
from it and Elizabeth lands another two cross punches to the face of
the Texan to drive her onto her heels.
Sarah forced to go defensive; while Elizabeth comes forwards, trying
to land her uppercut through the guard of her opponent, hitting
forearm or glove though as Sarah gets back into space to reset.
But Elizabeth keeps going at her, the fighters trading inside as Sarah
tries to force her back, sweat flies into the air as the fighters slug
it out.
Elizabeth nudges Sarah with her left and swings right hook that turns
her head around, finishing the round strongly by throwing a barrage of
punches that smack into the face of Sarah repeatedly.
The round ends with Sarah shaking her head, trying to clear her head
after taking a pounding with her coach Kelly looking worried and
Christina quickly working to clean up of the blood running from her
nose.
While Elizabeth looks calm, not getting overexcited by how that round
well, while Lauren tells her "you'll got her bloodied now, on the
ropes so end this now, don't let her get a breath to recover"
Round 6:
Elizabeth looks more assured now, knowing she has hurt Sarah in this
fight gives her the belief she can do it again.
Sarah though still is looking to do some serious damage herself,
leading to them exchanging in tight, landing to anywhere they can hit
cleanly.
But as Sarah tries to apply pressure to Elizabeth, she misses with a
straight; instead getting caught with one to her nose, followed by a
left cross that turns her head.
Now Elizabeth beats Sarah around her face, Shahi's guard isn't
responding as quickly as before to the punches as she looks shaken.
ANOTHER STRAIGHT TO THAT BLOODY NOSE KNOCKS SARAH BACKWARDS, WITH A
RIGHT HOOK CATCHING HER ON THE TEMPLE; SENDING SHAHI DOWN TO HER SIDE!
Elizabeth jogs over to a neutral corner as the count begins,
1....2...3... Sarah is blinking, trying to clear her head 4...5.. She
turns to her front 6...7.. Trying to push herself up but she is too
dazed 8...9... She falls back down to her face 10 and it's over!
Winner Elizabeth Henstridge KO Round 6After:
Another big win for Elizabeth; who smiles warmly but doesn't over
celebrate, knowing that Sarah gave her a hell of a fight.
While the ringside doctor rushes in to check Sara, who is starting to
come around fully to her senses, he helps her to sit up and runs a few
tests.
With Elizabeth going over to check on her; after Sarah gets the all
clear, the girls bump fists to show respect for the others talents.
Before they both head to their corners to be cleaned up; Kelly and
Christina look depressed for their girl, with Ricci saying "she was
just lucky"
Sarah nods and says "maybe; all I know is my jaw is sore, so maybe it
wasn't all luck" her eyes staring over at Elizabeth, whose chatting
away to her own corner team.
The fighters are brought to the ring centre, with Elizabeth getting
her hand raised to a loud cheer, like the Miami Dolphins and Arsenal,
she has went the perfect calender year that only a handful of
celebrity fighters have done.
Sarah nods over at her before she steps out the ring, as she chats to
her teammates, they are working out how to change things up so Sarah
is back on the top step in the division.
While Elizabeth steps out the ring and hands her gloves to a young fan
in the front row, loving the smile on their face as she gets a round
of applause for the generous gesture.
But all talk turns to next year, will the level of fighter she faces
getting harder, when she will hit that level that finally puts her on
her backside?