Post by Lookout! Boxing on Dec 29, 2017 23:43:24 GMT -6


Evangeline Lilly versus Kaya Scodelario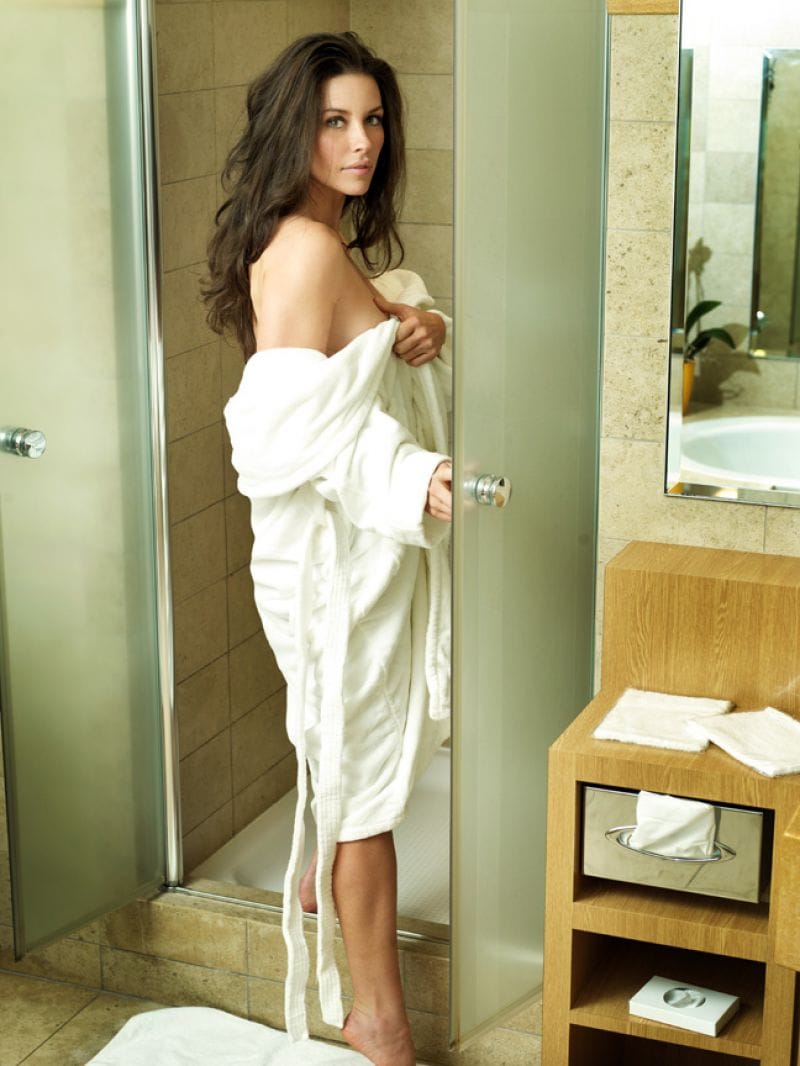 Vs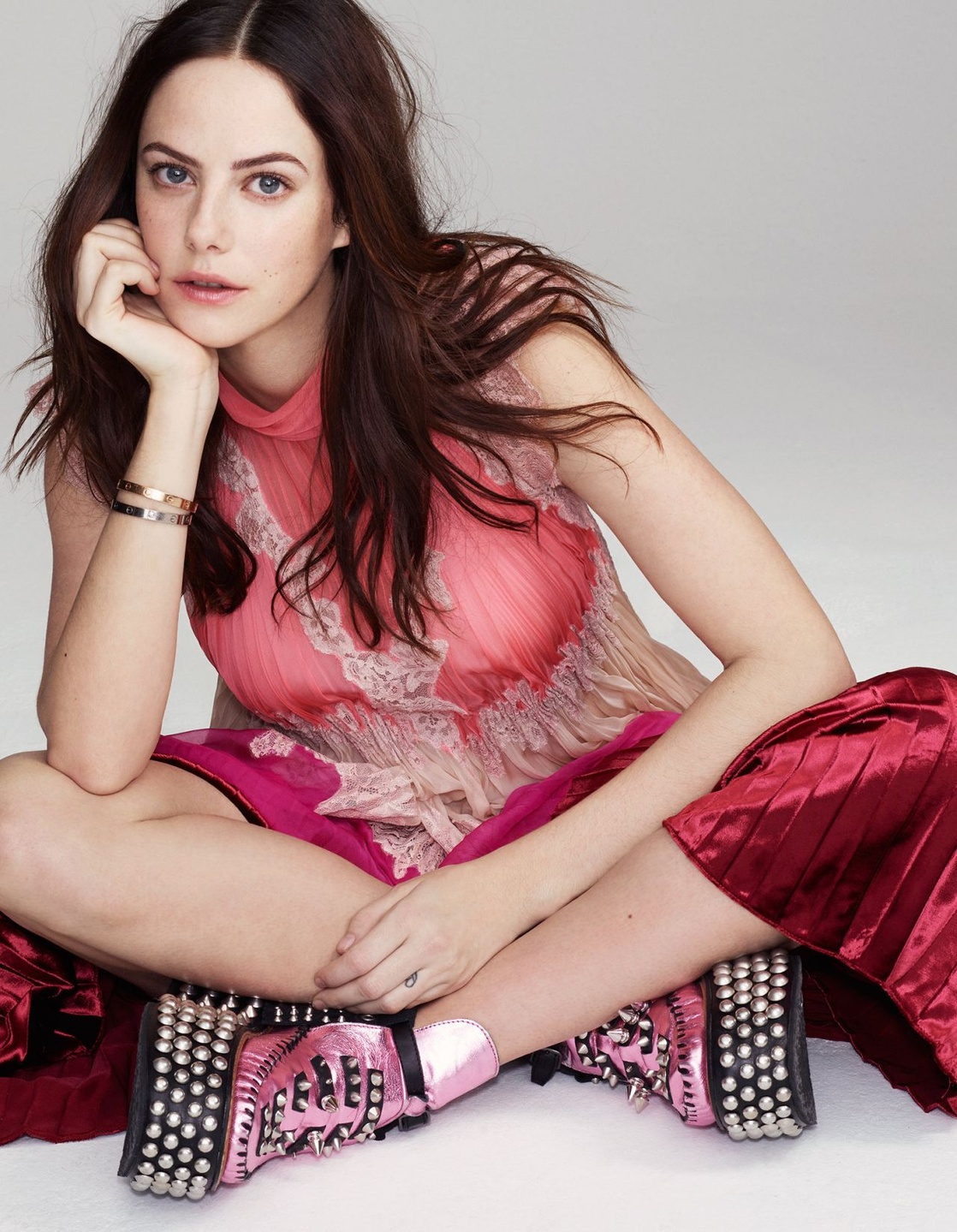 (Written by Girls Friday/Results by Lookout!)(Bonzo's Gym vs Girls Friday)Intro:
A big time bantamweight contest coming up; as one of thy most
decorated champions in FCBA history Evangeline Lilly takes on one of
the fighters who has raced up the rankings in the past few months in
Kaya Scodelario.
Evangeline is 38 years old, she stands at 5'5 and holds a record of 43
wins, 20 by knockout, 27 defeats with 2 draws, she is also a former 6
time FCBA bantamweight champion!
While Kaya is 25 years old, stands at 5'6 and holds a record of 19
wins, all by knockout and 4 defeats over two organizations.
The girls went face to face at the press conference, no fear in both
fighters eyes as they square up with their future opponent, no words
being spoken as they try to get the other to back down.
FCBA board members wave for security to pull the fighters apart once
they touch heads, almost begging the other to try something, instead
though they are led to their tables to start the press conference
properly.
Evangeline is the first to speak "I have to give Kaya that she has
beaten many good fighters now, hell even my old "sparring" partner
Claire Danes, but I am not going to simply step aside for her as with
any youngster"
Kaya fires back "Claire said the same thing, she was flat on her arse
last time I checked when she was with me!"
"Loud mouthed bytch!" Fires back Evangeline as her eyes burn with
anger at being disrespected by the youngster, with Kaya staring back
hard.
Both women stand up ready to go, security rushing to step between them
as they wave for the other to bring it on, they are led off stage soon
enough.
Fight night; out comes Evangeline with Nadia Bjorlin by her side, she
is wearing a white sports bra, white trunks with her first name
written on the waistband in navy blue, navy blue gloves and shoes,
while her brunette hair is up in a ponytail.
She marches down to the ring with that famed serious look she has, one
that has gotten into many an opponents head before a punch has even
been thrown.
Stepping into the ring, she nods to the fans as she jogs to her
corner, limbering up to take on this younger opponent.
Now out comes Kaya with Lauren Berlingeri and Eva Carneiro by her
side, she is wearing a chequered red and black sports bra, matching
trunks while she has black shoes and gloves, her own brunette hair is
up in a ponytail too.
She steps into the ring with a big grin on her face, her eyes locked
onto her opponents; the crowd watching closely for any fireworks
between them.
The referee brings the fighters to the ring centre, both squaring
right up to each other, Kaya with a cocky grin as Evangeline just
stays stony faced.
Asked to touch gloves, there is a tense moment as they stay staring
down; but finally they do touch them up, Kaya even nods at Evangeline,
showing she does have some respect for, even if it is only a little.
As soon as they reach their corners, they are in their stances ready
to get this going, the referee signals for the bell to begin 10 rounds
of bantamweight action.
Round 1:
Off we go; both very similar in looks; Kaya looking the more mobile as
you'd expect early on, with both fighters testing the other out,
knowing a lot rides on this fight going towards a title fight for
sometime next year.
So it means no mistakes are wanted, the girls block most of the
punches early on; Evangeline landing the cleaner punches early on due
to her guard looking the stauncher of the two.
That's till Kaya feints a left and slams a right to the body of
Evangeline, a smile crosses her lips as if telling her opponent that
first point to her in this surprisingly cagey start for both.
Kaya looks to be more confident as she starts throwing more then one
punch at a time now, measuring up Evangeline with her left, before
landing two or three punches into gaps she sees.
Evangeline doesn't put up with that for too long, parrying a left and
stepping inside, leading to the first full on exchange by the two.
Working the others bodies primarily; Evangeline uses her left to nudge
Kaya onto the backfoot and dig two straight punches into the nose of
her opponent, before grinning herself to tell Kaya "we're even now"
The battle lines are now firmly drawn as the fighters trade more
closely then before, Kaya showing her nimbleness on her feet though to
lure Evangeline to throw a hard right aimed at her head, stepping out
the way and snapping her own straight between the mitts of Lilly.
Then stepping inside to keep the pressure on her opponent, landing
another right punch to the face of Evangeline, followed by two body
shots.
It's not long till the be rings with Kaya looking happy with her early
performance, while Evangeline keeps her poker face on, though she
knows that round went by her.
Round 2:
Again Kaya looks to use her speed, digging her punches to the body of
Evangeline, clearly hoping to open her up for more power punches.
Evangeline has other ideas, letting Kaya steadily get closer as her
confidence builds, then she parries a right and steps in to land two
quick fire body punches.
Following up with a right over the cheek of Kaya to force her back,
with the veteran piling the pressure on, knowing she can't let Kaya
get her legs moving or she could be in trouble.
Instead she is forcing Kaya around the ring, pounding the gloves of
the Brit; before adding more body punches, forcing a few groans from
her opponent.
Kaya pretends that she's going one way and slips around Evangeline the
other way, getting a nod from her opponent and a comment of "you have
some tricks then"
That doesn't stop Evangeline coming forwards, leading to a tense
exchange of punches; each fighter gets a taste of the others power as
they score hard punches.
Kaya surprises Evangeline somewhat by stepping out the firing line,
snapping her head back with a straight punch and getting her legs back
on the move as the round heads to it's conclusion.
The bell rings after the girls both land hooks across the others face,
they step back and give each other a hard glare.
Both jog back to their corners, knowing this is going to be a tight
fight as they stare across the ring at each other, the fighters taking
advice from their coaches as they get cleaned up, nodding in reply.
Round 3:
Evangeline again looks to keep the pressure on Kaya, both fighters
starting with jabs to the top of the others faces as they circle.
She steps in to force Kaya to trade more closer, before landing a left
across the lips of the youngster, followed by a right that cracks her
across the cheek.
Evangeline now has what she wants; driving Kaya behind her guard as
she keeps pressing Scodelario towards the ropes.
Kaya slips under a right and moves into space, Evangeline turning and
trying to get in close once more, but Kaya catches her with a jab into
the lips of her opponent.
The girls come closer again to trade, a hard right catches Kaya again
to her lips, blood trickles from Kaya's lips as she yelps out.
The older fighter drives Kaya onto the ropes, with Kaya covering up
and taking most of the punches on her guard with the ones that get
through mostly focused on the body.
The bell rings to end the round with Evangeline looking like she has
taken control of the fight, coolly heading to her corner.
While Kaya wipes the blood from her lips, who has Lauren telling her
"get your head in this, she is a legend for a reason"
With Kaya replying "trust me; I'm finding that out" as Eva begins to
work on her lip, Lauren trying to point out where she is going wrong.
Round 4:
As the fighters come out, Evangeline starting off strong with a double
jab finding it's way through Kaya's guard to open up the youngster.
A follow up right though misses Kaya, who leant out the way and
counters with a straight onto the nose of her opponent.
Kaya steps in with a right hook as she looks to step up to the
pressure she has been under, now she begins to back up Evangeline onto
her heels with three punches slamming into the face of Lilly.
Who covers up but starts taking body shots, Kaya changing her targets
up to keep landing her strikes, forcing Evangeline back towards a
corner.
Evangeline begins fighting back, the crowd cheering these tight little
exchanges; the fighters digging short sharp punches to the others
bodies.
They give each other little shoves to open up space to land more
cleaner punches, till they nearly clash bodies and end up clinching.
The referee breaks them apart, with Kaya again enjoying room to work
in, outworking Evangeline as she stops the veteran get in tight with
clean punches landing to the body and around Lilly's gloves.
A straight catches Evangeline to her lips, before a left hook knocks
her back onto her heels with seconds left in the round.
The bell rings with Kaya looking like she doesn't want to stop,
turning on her heel and jogging back to her corner with a nod over to
her corner.
Evangeline shows a bit emotion, she looks angry at herself as heads to
her corner, Nadia washing her face down, telling her "you know what to
do, this is your fight to lose"
Round 5:
Evangeline looking to make amends for the last round, tries to get in
close early on, leading to both fighters exchanging punches on the
inside.
The veteran digs several body shots in to Kaya, starting to push her
backwards towards the ropes as she adds a few cross punches up top.
Kaya forced to cover up; finding herself pressed onto the ropes as
Evangeline pins her back with her left slamming into the gloves of the
Brit, her right slamming into the ribs.
The youngster parries a left and comes firing back, slamming several
punches across the face of Lilly to drive her back, with Evangeline
pushing Kaya back to step her.
Kaya though slams a right into the left eye of Evangeline, who blinks
rapidly and covers up as she tries to clear her vision.
Now Evangeline finds herself powered onto the ropes, her body
especially taking a beating around her sides as the crowd starts
chanting both girls names.
Evangeline clinching up with Kaya to give herself time to breath, the
referee prying the two apart, with the fighters moving into space.
The girls trade to win the round late on by coming forwards, nearly
clashing heads as they go toe to toe, forcing them to separate again.
Trading single punches to the others face, with blood running from
both fighters lips now as they groan out each time they are hit.
The bell rings with the fighters looking each other up and down,
seeing the damage they've dealt, the referee getting between the girls
in case they decide to go at it.
Instead they head back to their corners, enjoying the feeling of the
sponge washing away the blood from their lower faces.
They both know they need to do something to get control of this fight,
with their coaches admitting to them that they are probably tying on
the scorecards with the second half of the fight to go.
Round 6:
Both fighters come out to the ring centre, Kaya continues to move
around the outside, landing several punches to the lips of Evangeline.
Who parries a right and steps inside to land a right hook, followed by
a left cross as she knocks Kaya around the ring.
Kaya covering up as Evangeline keeps the pressure on by slamming her
punches through to the lips of Scodelario to force yelps from her.
The Canadian is starting to really open up on her opponent, banging
away at the sides of Kaya; Evangeline controlling the youngster, who
can't fightback at the moment.
Kaya manages to clinch up with Evangeline, who looks frustrated that
she couldn't end it now, instead having to wait till the referee gets
involved to split them up.
Separated; Evangeline comes back at Kaya, her opponent though has room
to work again, with the older fighter taking punches through the gaps
she is leaving in her defences after missed punches.
A missed right from Evangeline leaves her open to two hooks and an
uppercut that nearly takes her legs out from under her!
Evangeline covering up herself as Kaya looks to finish, Evangeline
grabs onto her opponent to give herself a chance to recover.
The turn around by Kaya shows how even this fight has been, the
referee breaking the fighters apart with some effort, with Evangeline
doing her best to get out the round without taking much more damage.
The bell rings and the fighters again have a quick staredown, knowing
they've hurt each other badly, judging by their walks to their
corners, Evangeline looks in the worst shape of them, stumbling
slightly at first on her way back.
Evangeline trying not to look worried, but she can't help but look
anywhere bar Kaya, whose staring right at her as both are being
patched up.
Round 7:
Both come out to fight, landing single punches early on as they
measure each other up for what they hope is the final drive of the
fight.
Evangeline tries to step inside after ducking under a right hook, her
footwork isn't quick enough though to do more then land a glancing
shot to the ribs of Kaya.
Who in turn slams a straight to the forehead of Evangeline, then a
left cross to the chin to wobble the Canadian once more.
KAYA LANDS TWO MORE CROSS PUNCHES, BEFORE LANDING A RIGHT HOOK TO THE
SIDE OF EVANGELINE'S HEAD, MAKING HER LEGS CRUMBLE AND DOWN GOES
LILLY!
The referee nudges back Kaya; who looks ready to ground and pound her
opponent to make sure this is over!
Finally the count begins, 1...2....3...4... Evangeline stirring as she
turns from her side to her back 5...6... Before she tries to push
herself up 7...8... But she can't find the strength 9....10 and she is
done!
Winner Kaya Scodelario KO Round 7After:
This has to go down as the toughest victory in Kaya's career so far,
Evangeline took her to the limit with the pressure she kept applying,
but Kaya wins once more.
Evangeline herself just lays back and covers her face with her gloves,
wishing she could turn back time to the 6th round and change her
tactics late in that round.
Kaya pushes herself out the neutral corner and stands over Evangeline,
telling her "I told you what happened to Danes, now you know how she
felt" as she let's her anger out.
Both coaches rush out; with Lauren dragging Kaya back to her stool so
she doesn't do anything she'll regret, while Nadia helps up Evangeline
and sits her down on her stool.
The fighters are cleaned up and slowly head to the ring centre for the
final announcement, Kaya looking over to Evangeline as he hand is
raised, seeing the look of disdain from her opponent.
Kaya just smirks in reply before Evangeline leaves the ring, vowing to
get even with the little bytch as she sees the cocky youngster.
The winner though just wants to get into a bath and rest for the
moment; she's ended the year strongly to complete a strong year as a
whole.
But she'll be hoping she can continue this run as the pressure mounts
up for her to keep this up, more strong rivals will be after her soon
enough and she will need to keep improving to keep them at bay.