Post by Lookout! Boxing on Dec 29, 2017 22:58:39 GMT -6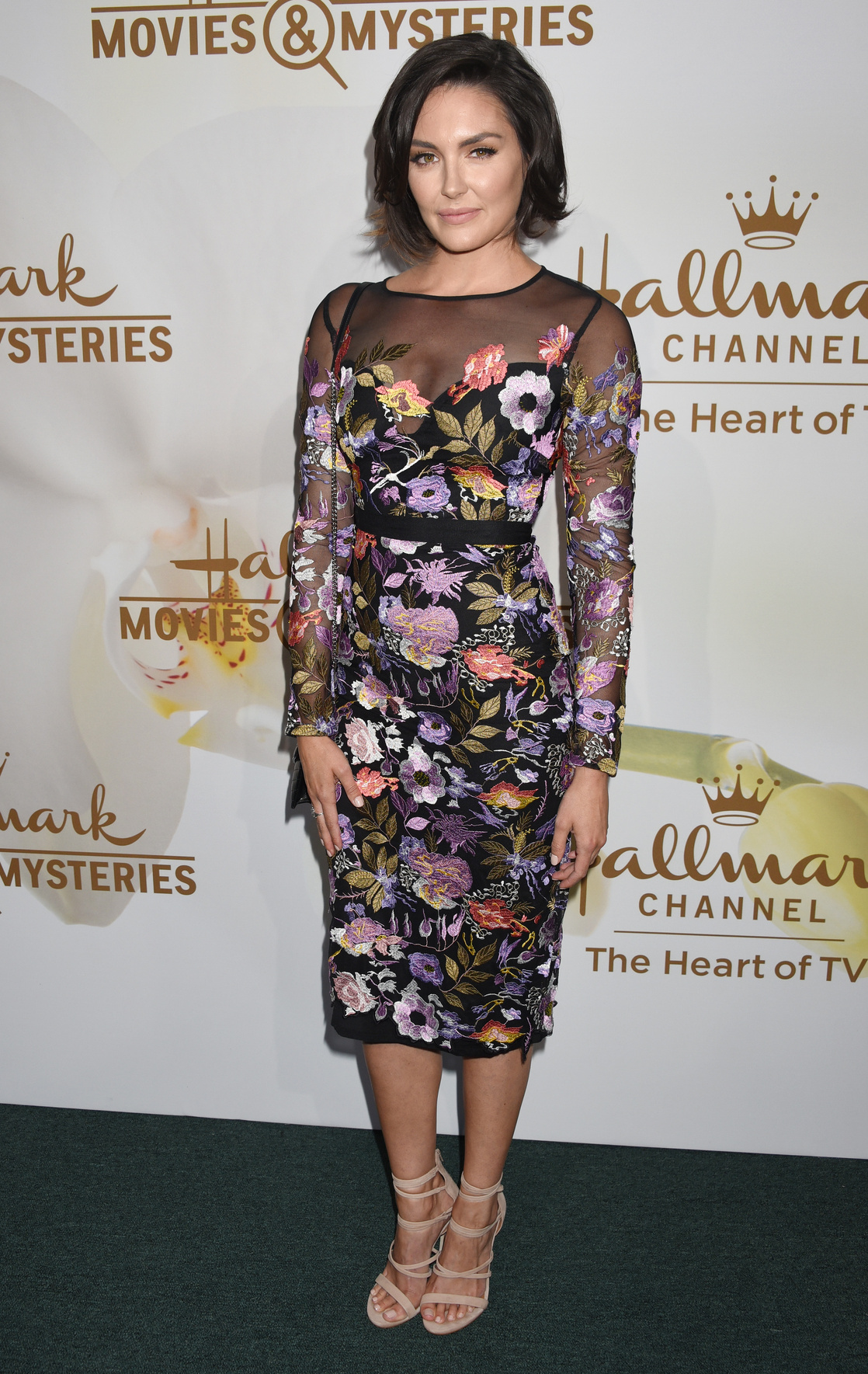 Vs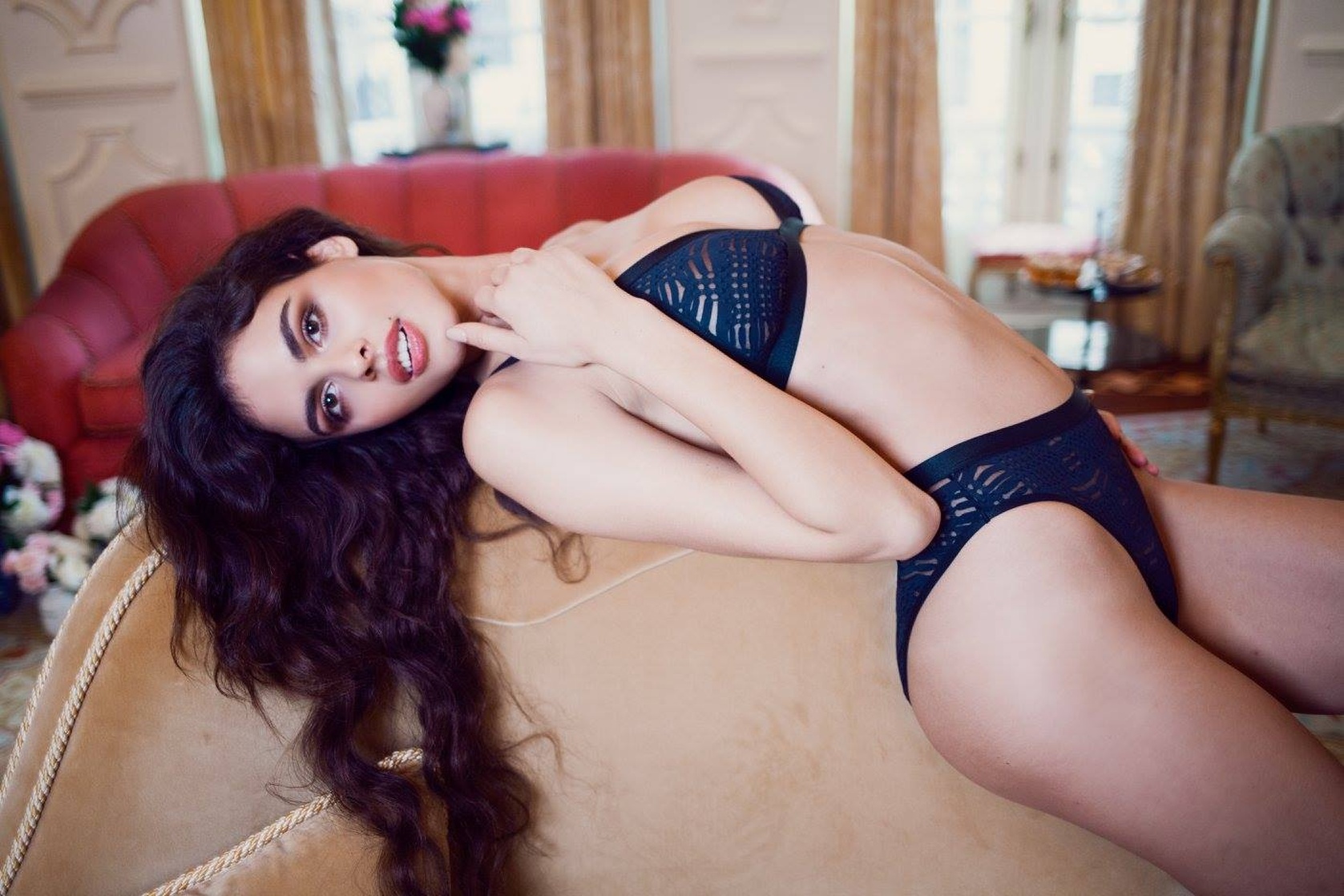 (Written by Girls Friday/Results by Lookout!)(The Fighting Academy vs Vixens)Intro:
One of two major fights concerning number 1 contendership's in two
divisions, this one is for a shot at the welterweight title currently
held by Hannah Ferguson, with tough Taylor Cole fighting big punching
Bo Krsmanovic.
Taylor is 33 years old, she stands 5'8 1/2 and her record is 41 wins,
38 by knockout, 38 defeats and 1 draw, she is a former 3 time FCBA
lightweight champion and a former FCBA welterweight champion.
Her opponent Bo is 25 years old, she stands 5'11 and holds her own
record of 8 wins, all by knockout and 7 defeats.
With this being such a big fight; cameras filmed the weigh in with the
press conference to follow afterwards, with the press filling the hall
up this was taking place in.
First to arrive was Taylor, she wore a white robe with a black belt
holding it together, walking up to the scales, after she stands on
them, seductively she disrobes to reveal a white bikini that clings to
her body.
As she flexes her arms, Taylor is weighed in at 133lbs, she is a
natural lightweight/welterweight tweener, so pundits are certainly not
surprised she isn't too far over the lightweight limit.
After Taylor steps off the scales; now out comes Bo wearing a violet
robe, her walk that of the catwalk which she loves to walk.
Once she is on the scales, she teases the crowd with her reveal,
before dropping the robe to reveal a violet bikini that looks
sculptured to her body, her mammoth jugs look ready to pop out their
top.
Bo weighs in at her natural 139lbs, so as well as a height advantage,
she has the weight advantage too, though a lot of the pundits joke the
extra weigh is in her chest.
Both women are handed a microphone each as they get to tell everyone
their feelings on this fight, with Taylor speaking first.
"I have been looking for a crack at Hannah and those titles for too
long it seems, so to be just one step closer is a dream" says Taylor
as she seriously stares at the cameras, as if talking to the champ
herself.
"If Bojana is the final test, I am not too worried, she packs a punch
but as her career has shown, she doesn't take a punch that well
though, so she is going to get a lesson in what real quality looks
like after fighting all these damn tennis players" adds Taylor as this
time she stares right at Bo.
Who just smirks and replies "listen Taylor; you were on top of the
mountain before but time has past you by, now women like me, Hannah,
that Hilary Rhoda and the 'bytch queen' Kate Upton to name just a few,
have run past you and now I get to shove you out of the light once and
for all"
Taylor of course doesn't like that, but Hannah Ferguson probably won't
be happy hearing this bit either "to the champ; I know we are
stablemates but honey you know I own you in our sparring sessions, I
see you strut around the gym with the title, so imagine the look on
your face when I take it off you, we both know our stable doesn't mind
infighting, so they won't mind me owning you in front of the world"
The fighters finished with that part, come face to face for photos,
with insults clearly being exchanged as the women start chatting.
Bo impulsively shoves Taylor; who cracks her across the face with a
slap, leading to all hell breaking loose on stage.
The pundits enjoying the preview as both fighters pull each other
around by their hair, while lighting each others faces up with slaps
till security can pry these two big women apart and off the stage.
Fight night, out comes Taylor first with her coach Kelly Hu, Taylor is
wearing a white sports bra, trunks with the "UF" badge on the right
leg, white shoes and gloves, while her brunette hair is in a ponytail.
She has her normal ultra focused look on her stunning face, shaking
her arms as she jogs to the ring to keep them loose for the fight.
Soon enough she is in the ring and in her corner, her and Kelly going
over tonight's plan, bumping fists before Taylor goes through her warm
up routine.
Now out comes the Vixen herself Bojana; she has Steve Boyd with her as
she wears a bright yellow sports bra, matching trunks, gloves and
shoes, while her own brunette hair is braided.
On her way down to the ring, Bo notices Hannah is in the front row
with her title, shouting at her stablemate as she passes "watch me
work bytch! You might learn something!" Hannah scowling hatefully at
her.
Bo into the ring, waves to the fans; but quickly focuses herself for
this contest, knowing this is by far her biggest fight of her young
career.
Both fighters are soon brought to the ring centre, bouncing on their
toes as they stare right into the others eyes, no need to guess that
these two seem to hate each other after the press conference.
When asked to touch gloves, they just quickly swipe them together,
just wanting to fight as they get to their corners, the referee
signals for the bell to start 10 rounds of welterweight action.
Round 1:
"Ding" out come the girls, Bo looking to stalk Taylor around the ring,
using her height to snap her punches off the guard of her smaller
opponent, whose keeping tight and moving early on.
Bo looking to make a statement it seems as she comes forwards to try
to land a right hook, but Taylor slips underneath it to step inside to
bang away to the body.
Taylor looking happy to fight on the inside, landing across the jugs
and ribs of Krsmanovic to cause her to groan out and back pedal.
The youngster manages to shove Taylor back to create some space,
landing two clipping shots across the top of Coles head to force her
to move back.
As the round continues; Taylor is looking the sleeker boxer, moving
her head to make Bo miss, when she does get hit, it isn't with the
full power Bo wants to impart.
Before she slips under a straight, coming back up to smack Bo across
her cheek, moving her onto the back foot with Taylor now turn the
aggressor.
Banging away at the flanks of Bo, hitting her body and jugs as she
looks to use her own power to wear out the bigger woman, grunting with
effort with each punch she lands.
But Bo shows her own strength, ramming her left shoulder into Taylor
to knock her back, the referee warning her to keep things clean.
It's given Bo what she wanted, the space to work in as she snaps a jab
to the face of her opponent, then lands a follow up right cross to
shove her to the side a step.
Taylor needing to keep her guard tight as the seconds tick away in the
round and Bo starts to let her hands go, the big Serbian looking
annoyed as the bell rings and she knows the first round has surely
went to Taylor.
Who is keeping calm, knowing winning round 1 won't win her the entire
fight, the former champion chatting away with Kelly, who praises her
but tells her to be careful of Bo's one punch knockout power.
In the other corner, Steve tells Bo "not a great start but it shows
she is afraid of you the way she is fighting, keep hunting her down
babe!" Which seems to keep Bo from imploding in her corner.
Round 2:
Back out come the fighters, using the same tactics from the last
round; Bo starts off the quicker due to her reach continuing to give
Taylor some trouble.
Her punches slam into the gloves of the American, with Bo starting to
look frustrated she can't land many clean punches even as she keeps
her opponent on the back foot.
That is till Taylor again uses her smarts, dodging a left cross and
stepping inside to land two cross punches to the big jugs of Bo, maybe
to be spiteful as she looked to enjoy the yelp from Krsmanovic.
Taylor working away with her head down, digging her punches into the
abs of Bo to shove her onto the back foot, with Bo grimacing as she
takes hit after hit.
Till again Bo uses her raw strength, nudging Taylor back and slinging
a right over the top to crack her to the top of the head.
Bo and Taylor start trading more as Krsmanovic looks to keep Cole
opened up, the girls slamming hard punches across the others face and
bodies, getting groans from them as they work each other over.
The bigger fighter steps out the pocket and slams a straight to the
nose of Taylor to knock her head back, Bo driving her opponent back
behind her gloves to the ropes, starting to really feel like she is
getting momentum now.
But Taylor clinches up with her to stifle that work Bo was doing, the
referee breaks the fighters apart, allowing Taylor to move into space.
Bo looks to get back at Taylor, as the seconds tick away though she is
too focused on the big knockout punch again, allowing Taylor to see it
coming a mile off to bob and weave her way out of trouble and land
little digging punches to the abs of big Bo.
The bell rings to end the round with Bo again looking frustrated, her
coach Steve pointing out "it wasn't a bad round for you, just it was
hard" as pundits at ringside scratch their head on who really won that
round.
Taylor just happy to sit and get cleaned up of sweat from Kelly, the
veteran pairing in the Fighting Academy corner look cool compared to
their younger counterparts in the Vixens corner.
Round 3:
Taylor looks more aggressive from the bell, stepping into midrange to
not allow Bo to have the quick start she has enjoyed the last two
rounds, with both fighters trading early jabs to the others face and
abs.
The actress uses a shoulder roll to make Bo miss over the top and
comes in with an overhand right to turn Bo's face to the side.
Now it's Taylor whose forcing Bo behind her guard to the surprise of a
few in the crowd, Cole looks to batter the sides of Bo to open her up.
Bo does open up; just not in the way that Taylor hoped as the Serbian
lands a right cross to the top of Cole's head, before rifling a double
jab into her nose.
This time Taylor steps back and Bo comes forwards to land another
straight to her older opponents head to drive her towards a corner.
Taylor has to dig down again, moving her head out the way of two more
punches heading towards her, before getting in close to land an
uppercut and a follow up left across the cheek of Bo to knock her
backwards.
The Fighting Academy girl digging away at the guard of Bo, whose
trying to move backwards, but Taylor looks the more quicker footed as
she keeps in close.
Bo needing to trade with her to stop being overrun; each lands across
the cheeks of the other to start to mark up their faces.
The round ends with Bo able to step back and land a double jab off the
top of Taylor's head to open her up to a follow up right hook to knock
her opponent back a few steps.
The bell sounds though and Bo looks to take some solace in that last
drive, because up to now this has not been the fight she hoped for.
Bo sitting on her stool; needing Steve to remind her to focus as she
looks out the ring at her stablemate Hannah, who looks to be looking
this, does Hannah want Taylor to win?
While Taylor continues to look like this is a training session, she
doesn't let much bother her as her and Kelly work seamlessly, Kelly
working on cleaning her up and telling her what to do, Taylor taking
everything in with a simple nod.
Round 4:
Taylor again looks to beat Bo to the punch, both trading early on at
midrange, keeping their lefts tight in guard and lashing out with
their rights to land power punches.
But Bo must have taken the smirk of her stablemate to heart as she
looks more focused on Taylor, stepping back as Taylor tries to get
inside with a pair of right crosses, instead Bo cracks her with a
right cross to knock her back.
Now it's Bo driving forwards with two straight punches burrowing
through the guard of Taylor and a left cross around the guard to knock
her back further.
Taylor moving herself back to the outside, wanting to reset herself as
Bo keeps on top of her, slamming her punches into the gloves of
Taylor, before working the body.
Bo starts to show that physically she might be superior as Taylor
tries to swing a right out her guard, instead she finds herself taking
a hard straight to her nose that forces a trickle of blood out the
nostrils of Cole.
The Vixens girl forces Taylor into a corner, slamming hooks around the
gloves of her opponent to try to end this now.
Again though Taylor clinches up with Bo, who wisely used her height
and extra weight to keep Taylor pinned in the corner before the
referee can come in to pry them apart.
Once separated, Taylor goes defensive; allowing Bo to come on the
attack with long range punches snapping off the gloves.
Soon enough the bell rings with Bo looking relieved that she finally
got a foothold in this fight, she shouts out at Hannah "that'll be you
soon!" As Steve again has to calm her down.
Taylor meanwhile keeps her poker face, inside though she is kicking
herself for letting Bo get off the leash she had her on, Kelly stops
the blood from her nose following.
Round 5:
Out come the fighters to the ring centre; this time Bo is able to
stamp her authority on the early part of the round, forcing Taylor to
move on the outside as she uses straights and jabs to ward her around
the ring.
The veteran looks to be gritting her gumshield as she finds herself
not able to get inside the reach of her opponent, just trying not to
let her gloves smack her back in her face.
Taylor is soon able to dodge and gets inside to land three punches to
the body of Bo, who gasps and is forced back.
The American trying to keep in tight, Bo keeps nudging her back, the
girls trying to enforce their wills on each other, digging their shots
to the others body and faces.
Bo manages to land a straight off the nose of Taylor, whose head snaps
back and finds herself being driven back towards the ropes.
The big Serbian lands another two straights through the guard of
Taylor to knock her the rest of the way to the ropes, before hammering
away at the ribs of Cole.
Taylor fighting back off the ropes, leading to the two fight slugging
it out to a loud roar from the crowd, both grunting and groaning as
sweat flies into the air off both fighters.
Bo though lands a straight to that nose once more to shut off Taylor
for the moment, forcing her back behind her guard, where Bo uses her
jab to keep her behind.
The bigger fighter landing her right around the gloves of Taylor to
keep punishing her, not allowing Taylor much to do anything.
The bell rings with Bo jogging back confidently back to her corner,
with Steve giving her a pat on the back before working on cleaning her
up, he puts some icepacks on her body to numb the pain as it looks
red.
Taylor needs her face worked on, some more blood running from her nose
and her cheeks are starting to look puffy, both fighters looking like
they've been through the wars.
Round 6:
Out comes the girls again; Bo looking to build off her success the
last few rounds, slamming her jabs into the mitts of Taylor, more of
her punches find their way through to the face of her smaller
opponent.
Taylor looks to move her head more though, getting clipped around her
head as she moves around, looking to get inside once again.
But early on she is finding it very difficult with the punches of Bo
looking much more accurate then before, especially as Taylor needs to
be careful of her nose.
She does soon find a way in, parrying a straight aimed at that nose to
step inside with a right hook across the chin of Bo to rock her back.
Taylor sends a flurry of punches towards the face of Bo, who covers up
and blocks most of the punches, a right across her lips though upsets
her as Bo tastes blood from a cut on her bottom lip.
The American looks to be trying to really hurt Bo, targeting the ribs
of Bo as the bigger fighter is looking worried each time she's hit
there.
Till Bo pushes Taylor away to create space, Cole won't be kept back
for long though, driving back inside; which leads to both fighters
letting their hands go.
Brawling in the ring centre; some really hard punches knock the other
woman back a step, with blood dripping from their different wounds.
Taylor manages to slip under a right hook and lands two shots to each
rib of Krsmanovic, who groans and covers up with seconds to go in the
round.
Finally the round ends; Taylor showing her first real bit of emotion
in this fight as she screams "bring it bytch!" At Bo, who looks a
little stunned by the aggressiveness of her opponent.
The referee has to step between them as the will to get this title
shot nearly makes them go for each other again, both have to head to
their corners to be cleaned up.
Pundits and even people in the crowd are wondering which way this is
going to go; they have both had success but have taken a lot of
punishment too.
That's why Hannah Ferguson is laughing her head off as watches
closely, sipping her diet soft drink while thinking "I'll just have a
shell of a fighter to beat if this goes the distance"
Round 7:
Both women are starting to look a little more desperate with their
punches; Bo landing the cleaner punches early as she lands to the face
of Taylor.
Who manages to get inside to land a right to the ribs of Bo, who
groans out but nudges her back a step, leading to the two trading in
midrange.
Each fighter lands hard shots as they try to knock each other back, a
hard right to Bo's left jug forcing Bo to clinch up.
The girls grappling in close as they try to force the other onto the
ropes, the referee has a hard time to break them apart, with some
effort he pries them apart.
Taylor again looks to get inside, takes several jabs off her head
before she slips inside to land two rights to the ribs of Bo to press
her towards the ropes.
Bo covers up as Taylor tries to land punch after punch, but she is
finding the guard of the bigger fighter hard to break apart.
An uppercut springs out of Bo's guard to knock Taylor's head back, the
Serbian drives Taylor back across the ring, landing another straight
to the nose of Cole to open up a cut now on the bridge of her nose.
Taylor having to cover up as her back now touches the ropes, Bo trying
to rip apart the guard, ripping away at the body of her smaller
opponent, before landing a right hook when the left of Taylor dips.
The American starting to take a beating on the ropes, needing to
clinch up herself to stop Bo, with the referee again required to pull
them apart.
Once apart with seconds left in the round, the fighters comes together
to trade, just throwing bombs to try to get the other out the ring,
neither can land cleanly though; just clipping their opponents at
best.
The bell rings with the fighters looking over the other, seeing how
badly hurt they look after a very physical contest so far.
Back in their corners, the two shut their eyes; letting their coaches
wash them down, both have been bloodied and hurt, but they look ready
to stand up and try there's hardest with the strength they have left.
Round 8:
The fighters shove out their corners; Bo boxing off the back foot as
Taylor tries to come back inside, her face is taking a pounding though
with jabs and straights.
Bo looks to have done a lot more damage then it first appears at the
end of the last round, her punches are scoring through the guard of
Taylor to open up her cut nose again.
Taylor's face is curled up into a mask of pain as Bo drives her back,
Kelly is shouting at Taylor to cover up, but it seems to be falling on
deaf ears.
AN UPPERCUT CATCHES TAYLOR FLUSH ON HER CHIN, HER EYES LOOK TO ROLL
INTO THE BACK OF HER HEAD, TAYLOR CRUMBLES TO HER BACK WITH HER EYES
SHUT!
The referee checks on Taylor, he waves the fight off as Taylor is
knocked cleanly out, the fight is over!
Winner Bo Krsmanovic KO Round 8After:
Tonight Bojana takes a massive step forwards in her career, winning
this tough contest to get closer to the FCBA welterweight title.
She sobs into her gloves; over come with joy as her coach Steve rushes
out to hug her and tell her how proud he is of her and how far she has
come under the Vixens.
Taylor has to be woken up by the ringside doctor, her face looks a
mess as she is helped to sit up, the doctor wiping her face clean to
show the swollen cheeks of Cole, who looks understandably upset at
this defeat.
The doctor waves for medics to come in the ring and help take Taylor
out, as he wants to run more tests on her and believes that she isn't
fit enough to walk without any help.
As soon as she is helped out the ring, the referee lifts up the hand
of Bo; who smiles warmly and flexes her left arm to a cheer from her
fans.
Bo then sits on her stool to get a moments rest and cleaned up,
chatting away to Steve so much that neither notice a guest into the
ring.
The welterweight champion Hannah Ferguson climbs into the ring, she is
wearing a white dress and matching heels as she walks to the ring
centre, with her hands on her hips and a grin on her lips.
Her future challenger steps out her corner and we get the face off
people wanted to see, the women share a gym but they certainly don't
want to share the title.
"So you really think you can defeat me little Bo beep?" Mockingly says
Hannah as she pokes Bo in her left jug, knowing it's sore from the
attention of Taylor's fists, causing Bo to groan.
But Bo has a secret weapon as Steve steps in to pull the girls apart,
Bo pulls him into passionate kiss; knowing that Steve and Hannah have
been let's say close.
It leads to Hannah screaming "you s***!" And ripping Steve away, the
girls latch onto each others hair; screaming at each other what they
really think of them.
Steve stares dumbfounded as he watches his two fighters roll on the
ground trying to rip each others head off.
This looks to have been a tactical mistake from Bo as Hannah pins her
down and looks ready to punch her face in.
Before she can land the first punch though, Steve finally seems to
wake up from his stupor and drags Hannah off her rival team mate,
pulling her into a corner and holding her against the turnbuckles to
calm her down.
Bo wipes her lips before picking up the welterweight title, telling
Hannah "I'm going to take everything off you bytch! This title, your
place as head of the stable and maybe if I choose; him!" Pointing at
Steve.
Before she drops the title and leaves the ring with a wide smile on
her face, while Hannah is looking for blood, it will be an interesting
few weeks between these two and the stable as a whole till these two
can settle this.