Post by Lookout! Boxing on Sept 24, 2017 22:11:42 GMT -6
Maisie Williams versus Vanessa Hudgens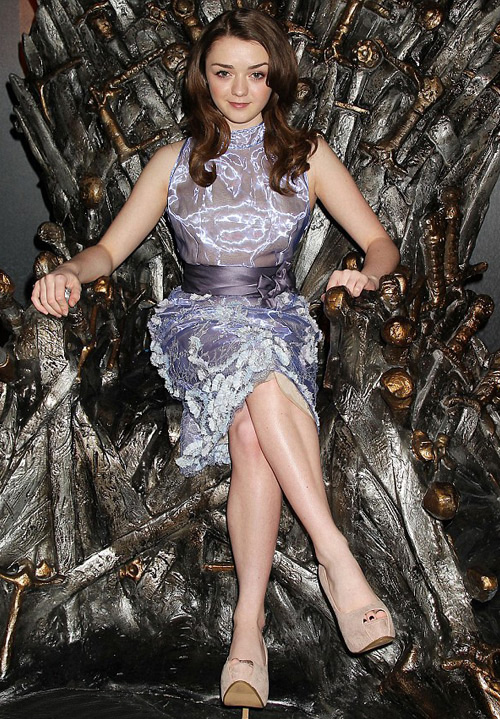 Vs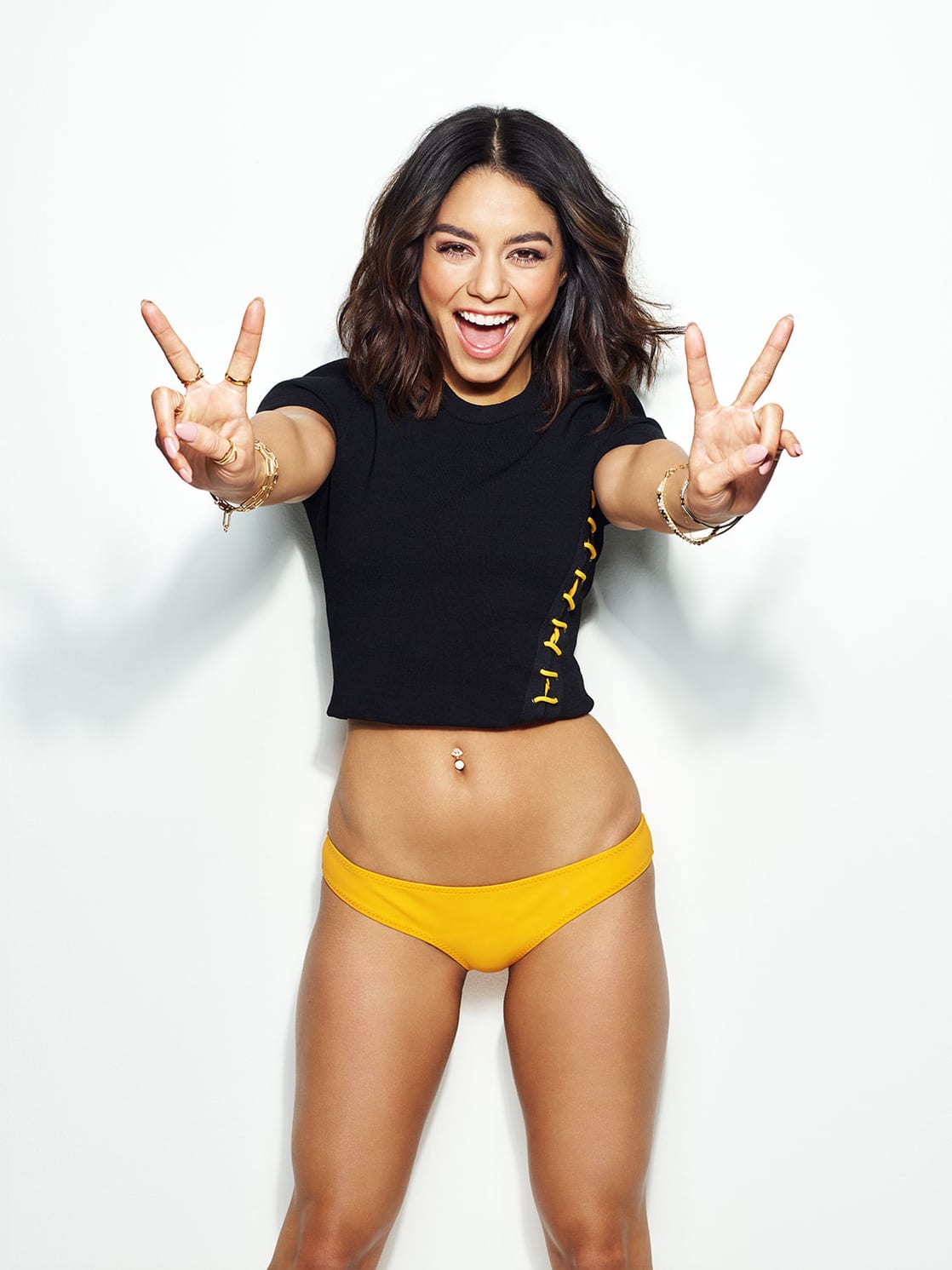 (Written by Girls Friday/Results by Lookout!)(Girls Friday vs Lookout! Boxing)Intro:
The next bout on this special Game of Thrones card sees the FCBA debut
of Maisie Williams as she takes on Vanessa Hudgens, the fight taking
place in Dubrovnik, Croatia.
Maisie is 20 years old, stands at 5'1 and holds a record of 4 wins,
all by knockout and 2 defeats, as stated; this is her debut in the
FCBA.
Vanessa is 28 years old, stands at 5'2, holds a stunning record of 46
wins, 39 by knockout and 28 defeats, she is a former 3 time FCBA
flyweight champion.
The fight was set up as part of a showcase for the shows stars,
rumours were that Vanessa had asked for this fight.
In the build up to the fight, each fighter was interviewed at their
gyms, Maisie was interviewed after doing weight training.
Asked about the fight, she replied "I honestly was surprised that
Vanessa wanted to fight me, I mean she's a big shot in the FCBA right"
Smiling as she adds "I guess she thinks I'm going to let her win
because she is a former champion, another feather in her cap, unlucky
for her then that I'm planning on taking her down"
Raising her fists as Maisie finishes by saying "I don't claim to be
the fittest, I use my brain to win, so let the brainless bimbo come
for me all she wants" winking as she heads to get a pair of gloves to
spar with Ivana Baquero, whose waiting in the ring.
Vanessa meanwhile is sitting on the ring apron after her own sparring
session with Jenna Louise Coleman, whose standing in the ring talking
to their manager Paris Hilton.
She tells the interviewer "Maisie has a big mouth I see, too bad she's
just a kid that has caught my eye" smirking as she stares right into
the camera filming this, maybe picturing facing Maisie herself.
Continuing with "I picked her because I've heard she has potential, I
like being the one who tests these girls, especially when they act
like they are the top dogs"
She finishes by saying "but news flash, I'm the top fighter, you
either earn my respect or I wipe my feet of you and move on"
Behind her Jenna shouts "you getting back in here Nessa! I'm not done
with you yet!" Jenna known to be friends with Maisie, so it sounds
more a threat then banter between stablemates, Vanessa scowling and
putting the gloves back on as Nicole stands between the two, the
camera is switched off before we get to see the conversation that
follows.
Fighting time, Maisie heads out first to the ring, she has Lauren
Berlingeri and Eva Carneiro by her sides, she is wearing a white
bikini with a grey direwolf badge on the right cup of the top as the
House of Stark badge from her character in the show, she completes the
look with white gloves.
She bounces on her toes as she heads to the ring, looking confident as
she shows a small grin on her face as fans chant "Stark!" For her Game
of Thrones character, before climbing into the ring and jogging to her
corner.
Now out comes Vanessa, she has coach Julie Benz by her side as she
stands and stares into the ring, she's wearing a navy blue bikini and
white gloves.
She jogs around the ring, getting a loud roar from the fans, she is
making Maisie wait as she pumps her fist to the crowd and ignores her
opponent.
Climbing into the ring, she jogs to her corner, warming up as she
stretches with Nicole telling her "this is your house babe!"
Both fighters are brought to the ring centre by the referee, the girls
silently stare at each other, cocky grins on both of their faces.
Asked to touch gloves, the fighters quickly swipe gloves, not much
respect in that as they jog back to their corners, the referee signals
for the bell to start 10 rounds of flyweight action.
Round 1:
"Ding" out come both fighters, both light on their toes as they circle
and begin with early testing punches, finding the other has great
reflexes to bring their guards up.
Vanessa tries to show why she is becoming a legend in the ring by
stepping forwards, she snaps two straight punches that slam into the
guard of her young rival.
But as she tries to pile on the pressure, Maisie slips past a jab with
some quick footwork and lands a left hook that turns Vanessa's head to
the side.
Before she knows it, Maisie is working her back to the ropes under a
quick thrown barrage of punches, the first few catch the back tracking
Vanessa on her face, the last few catch her guard.
Maisie is surprisingly the one on the attack so early in the fight,
Vanessa is forced onto the roped, she starts fighting back, leading to
the first full blooded exchange between both fighters.
The youngster is knocked back to the ring centre as Vanessa now shows
her raw power, but when she thinks she has Williams under control,
Maisie steps back and ducks under a right hook that Hudgens nearly
lunges with and comes back with an overhand right.
Vanessa is knocks two steps to the right as she is forced to cover up
again, Maisie looks in the mood to cause an upset.
The Brit presses Vanessa back towards the ropes, her fans cheering her
name as she focuses on the abs of Nessa, maybe a waste of time as
Hudgens grunts but doesn't look too badly affected by the punches.
Vanessa catching Maisie with a right cross as she starts to fight
back, both fighters letting their hands go as the round heads to it's
end.
The bell rings with the fighters going nose to nose, Maisie daring
Vanessa to try something, the referee quickly between the two, nudging
the fighters apart.
Back in their corners they go with Vanessa looking a little stunned
that Maisie took such control of the opening round, Nicole cleaning
her face up as already it has a pink hue to her cheeks.
Round 2:
Vanessa looking more focused as Maisie looks to keep the pressure on,
she digs her left into the abs of her older rival, then moving into
space to stop being caught.
As Maisie tries to slip to the inside, she gets caught to her cheek
with a right by Vanessa, who starts to power forwards with three
punches that knocks Williams head back.
The youngster covering up as her rival pumps her fists into the guard,
Maisie trying to create space so she can reset her stance and get back
on the attack.
But Vanessa presses her to the ropes, Maisie covering up as her body
starts taking a pounding, small groans coming from the slightly
smaller fighter.
Vanessa looking to show Maisie who the boss is in the ring, Maisie
needing to clinch up with both fighters grappling onto the ropes, eyes
full of anger as they want to so badly win this.
Separated, Maisie gets into space with Vanessa looking to get back
onto the attack, Maisie able to slip under a straight and lands an
uppercut, not exactly flush, but enough to give her an opening to
strike back.
Pressing Vanessa back onto her heels with two body shots, but Vanessa
deflects a right up top and lands a double jab through the space in
the youngsters guard.
The round is in it's dying seconds with both planting their feet
trying to win this round in a quick fire slugfest till the bell rings.
Both fighters jog back to their corners this time, Vanessa looking
much more happier, nodding at Nicole to tell her that fact.
Maisie needing her face washed as she is starting to get marked up
now, she doesn't look worried yet, Lauren keeping her calm as they
work out what the next round Williams will do.
Round 3:
Out come the fighters, circling each other as they start the round
with single punches, trying to find an opening.
Soon they both try to step forwards to go on the front foot, defence
starts to go out the window as they slam punches into the others face.
Vanessa again is the stronger, backing Maisie up towards the ropes,
till Maisie slips under a right hook and lands an overhand right.
The girls fall in tight as Maisie tries to push her rival back with
several punches into the body of Hudgens, Vanessa grunting but lands a
left cross to stop the assault she is under.
Vanessa backing Maisie up as the action goes back and forth, both
fighters are getting more angry by the second.
Separating for a second, they again both have similar ideas and clash
bodies as they miss, a loud slap of body against body rings out and
sets the girls off.
They grapple as boxing takes a backseat, Vanessa almost barraging
Maisie through the ropes, the crowd standing to get a better look as
both fighters throw insults out.
The referee struggles to get both girls apart, both snarling at the
other as the referee warns them to keep things clean and box.
As they are told to fight, both fighters starting to circle on their
toes, throwing one or two punches through the others guards.
Late in the round, Vanessa tries to press Maisie back with a double
jab at the head of the GOT star, but Maisie moves her head out the way
and steps in to land a left hook.
Maisie finishing the round strongly but it was very close, so much so
that both get cheered as they stop at the bell and stare daggers at
each other, clearly wanting to see the other back off but seeing her a
woman with as much conviction as themselves.
Back to their corners they go with some swelling starting to show on
their faces, coaches working hard to reduce it and get the girls
sorted out.
Round 4:
The fighters come out and circle as the footwork seems to return to
the fore, snapping their punches through the others guard.
Till they fall in tight again, working the others body as they nearly
clash heads, both trying to push the other back.
Again though it's Vanessa who looks to be winning these exchanges,
pressing Maisie onto the back foot, looking to knock her onto the
ropes.
Maisie though surprises her by moving back a step as Vanessa tries to
catch her with a right cross, Williams snapping an uppercut on her
chin as the American is knocked to her back!
The crowd look stunned as Maisie gloats over Vanessa, the referee
having to nudge her to a neutral corner, before he behind his count.
Vanessa sits up, shaking her head to clear the cobwebs, she's almost
laughing as she stares at her rival, Maisie looking slightly unnerved
as Hudgens pushes her way up to beat the count at 8.
The referee checks her over, allowing her to continue, Maisie looking
to finish as she tries to come in, Vanessa's though isn't badly hurt,
something the youngster finds as she gets caught with a right on her
nose.
Vanessa trying to get back at Maisie, the British fighter stands her
ground, both fighters slugging it out with this time Maisie starting
to take the advantage.
Landing two hooks across the face of Vanessa and starts to drive her
towards the ropes, Maisie pinning Hudgens behind her guard as she
finishes the round strongly.
At the bell, Maisie smiling to Lauren as she heads to her corner,
while Vanessa looks pissed off, letting out a frustrated yell as she
sits on her stool.
Round 5:
Maisie looking to build off the last round, moving and jabbing around
Vanessa, the older fighter keeping her guard tight as she doesn't want
to make a mistake like the last round.
The British fighter steps in to land one body shot and two punches up
top that land into the gloves of Vanessa, that opens her up to a
counter straight that lands right on her nose.
Some blood runs down from the nostrils of Maisie as she moves back,
Vanessa trying to stalk her back, but Williams continues to be the
faster across the canvas and slips past a straight to move away from
the ropes.
Maisie tries to work her way to the inside, but Vanessa times her
coming in, landing a right hook and an uppercut makes Williams legs
wobble as she retreats.
Vanessa stepping forwards and landing another right hook to cheek of
Maisie, putting the youngster down to her side!
The American jogs to a neutral corner, staring down at Maisie, who
turns herself to her front at 3 and pushes herself up at 7 to beat the
count.
The referee checking on Maisie, nodding that the fight can continue as
Vanessa now presses Maisie back towards the ropes.
Vanessa trying to pin her to the ropes, but Maisie hits her with a
stiff jab and leans out the way of a straight coming towards her head.
Hudgens finishing the round strong, she jogs back to her stable with
no hint of a smile, she knows that she is in a real fight.
Williams meanwhile kicks over her stool as she reaches her corner,
upset that she got put down, Lauren turning the stool and acting like
Maisie's mum, ordering her to sit so she can patch her up, Maisie
nodding as she takes a deep breath to clear her mind.
Round 6:
Vanessa looking to come on the front foot, stalking Maisie back with
her jab as a measuring stick so she can land her right when she gets
in perfect range.
The problem is for her, Maisie is moving around her too quickly for
her to settle her feet to land any power punches.
Soon Maisie finds her way back to the inside, landing a right hook up
top and then using a move she used against Emilia Clarke, she gets in
tight to Vanessa and using her right on the opposite side to the
referee, she grabs the strap holding her rival in tight, in fact she
nearly pulls it down as Hudgens complains to the ref.
He doesn't see what she's complaining about leaving her guard down as
she loses focus, letting to a resurgent Maisie landing a hard right
hook to the side of her face.
Vanessa stumbles a few steps, with Maisie pilling the pressure on,
pressing her towards the ropes as cameras catch that a small nick has
opened under the left eye of Hudgens.
She's concentrating on keeping her head covered up as Maisie hammers
away at the guard, some punches find their way around the guard as
Maisie grunts with effort as she tries to break down the walls.
Vanessa gets caught with a right under her eye to that nick, a trickle
of blood runs down her cheek as she pulls Maisie into a clinch.
The fighters landing with their rights short sharp digs into the
kidney areas of the others, till the referee steps in to pry them
apart.
With some space, Vanessa can finally get some success this round with
a straight to the body and just steps out the way of a wild right as
the bell rings to end the round.
Both fighters cheeks are puffed up, Maisie and Vanessa wincing
slightly as their faces are patched up, both look sick of the sight of
their opponent, wanting to knock them out is getting more pressing as
they think hard on how to win.
Round 7:
Maisie smiling as she comes out, moving her head out the way of
punches from Vanessa, then she steps in to land a jab and a straight
to knock the head of Hudgens back.
She is looking to press Vanessa back to the ropes, but she gets caught
with an uppercut as she comes on the attack, it doesn't land flush but
does enough to knock Maisie onto her heels.
Vanessa knowing she has to get at Maisie now or risk her coming back
at her, she lands two straight punches that rattle the head of
Williams back and begins to knock her back across the ring.
Maisie tries to move to the side but Vanessa is like a cobra, she
seems to spring into action as she lands a straight punch to cause
more blood to flow from the nose of Williams.
Onto the ropes goes the Brit, Vanessa keeping her pinned on there with
her left jabbing away up top, then she lands to the body before going
back up top.
Maisie starting to show her rookie tenacities as she lowers her guard
too slow to deflect the body shots and when she needs to bring it up,
she doesn't in time.
This is the worse beating of the fight so far, Maisie forces to clinch
as both sore fighters nearly fall into the ropes, Vanessa pressing the
younger fighter on the ropes, showing she's in command now of this
fight.
The referee again separates the fighters, allowing Maisie to move into
space, the girls circle and throw single punches for a few seconds,
before Vanessa drives up the center with three straight punches that
catch her opponent on the lips.
Maisie shaking her head to say that didn't hurt, Vanessa grinning like
the cat that got the cream as she knows otherwise.
Pressing her attack as Maisie ends up near the ropes on the other side
after a sustained drive by Vanessa, the bell rings to end the round
before she can pin her to the ropes.
Both fighters look sore to say the least, they are covered in sweat,
some blood is on gloves and faces, which are swollen and they are
breathing harder now.
Resting against the turnbuckles behind them as they sit down, their
coaches have to work to keep them free and loose, as well as patching
up their faces.
Both fighters look around themselves as the crowd all stand and chant
the fighters names, that puts a smile on their faces.
Round 8:
Some of the spring is gone in both fighters step, Maisie managing to
land the first few punches of the round, stepping in to land a jab and
a right to the ribs.
Maisie just about gets out the way of a counter left, ducking under
and trying to land her own overhand right, but Vanessa leans out the
way and both fighters nearly clash bodies again.
Instead they stand and trade, Maisie looking to regret that decision
as she gets caught with a right and left across her cheeks, shutting
her eyes and leaving her guard open to take a straight punch between
the gloves to her bloody nose.
Suddenly it's Vanessa looking good as Maisie covers up, the Brit is
forced towards a corner, Williams doesn't notice till her back hits
the turnbuckles.
That seems to turn the on switch for Maisie, she fights back as the
fighters desperately slugging it out as the both throw wild shots.
Vanessa steps back, making Maisie miss with a wild right and steps
back in with a double jab to that bloody nose, forcing a yelp from
Williams as she tries to cover up.
Hudgens lands several punches to the head of Maisie before she can get
that guard fully back up, she pounds Maisie in the corner, who isn't
throwing anything back.
She's looking badly hurt as Vanessa treats her like a punchbag,
landing three thudding body shots and the referee is watching closely
to see if the fight is gone from Maisie.
The bell rings though, saving Maisie from being stopped by the
referee, Vanessa looking a little frustrated but her coach is up early
to pat her on her back and say "you have her, this is your fight!"
Maisie stumbles slightly out of the corner, shaking her head before
she manages to get to her corner, Lauren looking seriously worried for
the first real time this fight, doing her best to fix up her fighter
with only two rounds to go in the fight.
Round 9:
Both fighters head out of their corners, but it's Vanessa straight
from the bell on the attack, Maisie tries to fight but is knocked
back with a straight punch to her lips and a right hook.
Maisie's legs turn to jelly, a follow up right hook puts her down to
her back for the second time this fight! The referee waves Vanessa to
a neutral corner as he checks on Williams.
Seeing she is still somewhat awake, he begins his count, clearly
though she is badly dazed, her eyes are blinking to clear her head,
but she doesn't move from her back, the count soon reaches 10 and the
fight is over!
Winner: Vanessa Hudgens KO Round 9After:
Vanessa let's out a sigh of relief before raising her gloves up in the
air to celebrate a win over a very spirited opponent.
Lauren rushes in to check on Maisie, with Eva close behind with
smelling salts, Maisie nudging the smelling salts away from her nose
as she just lays and stares at the roof.
Part of her wants to curl into a ball and cry after giving such an
effort and coming up short, but she doesn't want to give Vanessa the
satisfaction of seeing her in such a state.
Instead she asks Lauren and Eva to help her up and to her corner, they
do as asked and tell her "you made us so proud Maisie, all the girls
back at the gym I bet can't wait to give you a big hug" Maisie just
nods, more for politeness then really caring at the moment.
Vanessa though wants to rub in her victory, getting her gloves taken
off by Julie, she storms over to Maisie's corner shouting "this is why
I'm the best around her! You are and never will be in my league!"
Maisie stares up defiantly as Vanessa stands with her hands on her
hips in front of her, the youngster firing back "next time I'll get
you"
But Vanessa slaps her and says "if there's a next time, I'll put you
down then too!" With Lauren pushing her away and standing in front of
her fighter.
Vanessa just smirks and heads to her corner, as Lauren and Eva help a
tearful Maisie to her feet and out the ring, so they can take her to
the local room.
While Vanessa and Julie plan on how they are going to celebrate,
probably a few quiet drinks is the plan, though they have to wait till
Emilia Clarke has had her fight in the main event first, hopefully to
celebrate her win too.
Soon they leave the ring together, with Julie helping Vanessa to the
back, she won but she I'd certainly going to be feeling this fight for
a few days.