Post by Lookout! Boxing on May 26, 2017 19:24:06 GMT -6
Brenda Song versus Elizabeth Henstridge
Vs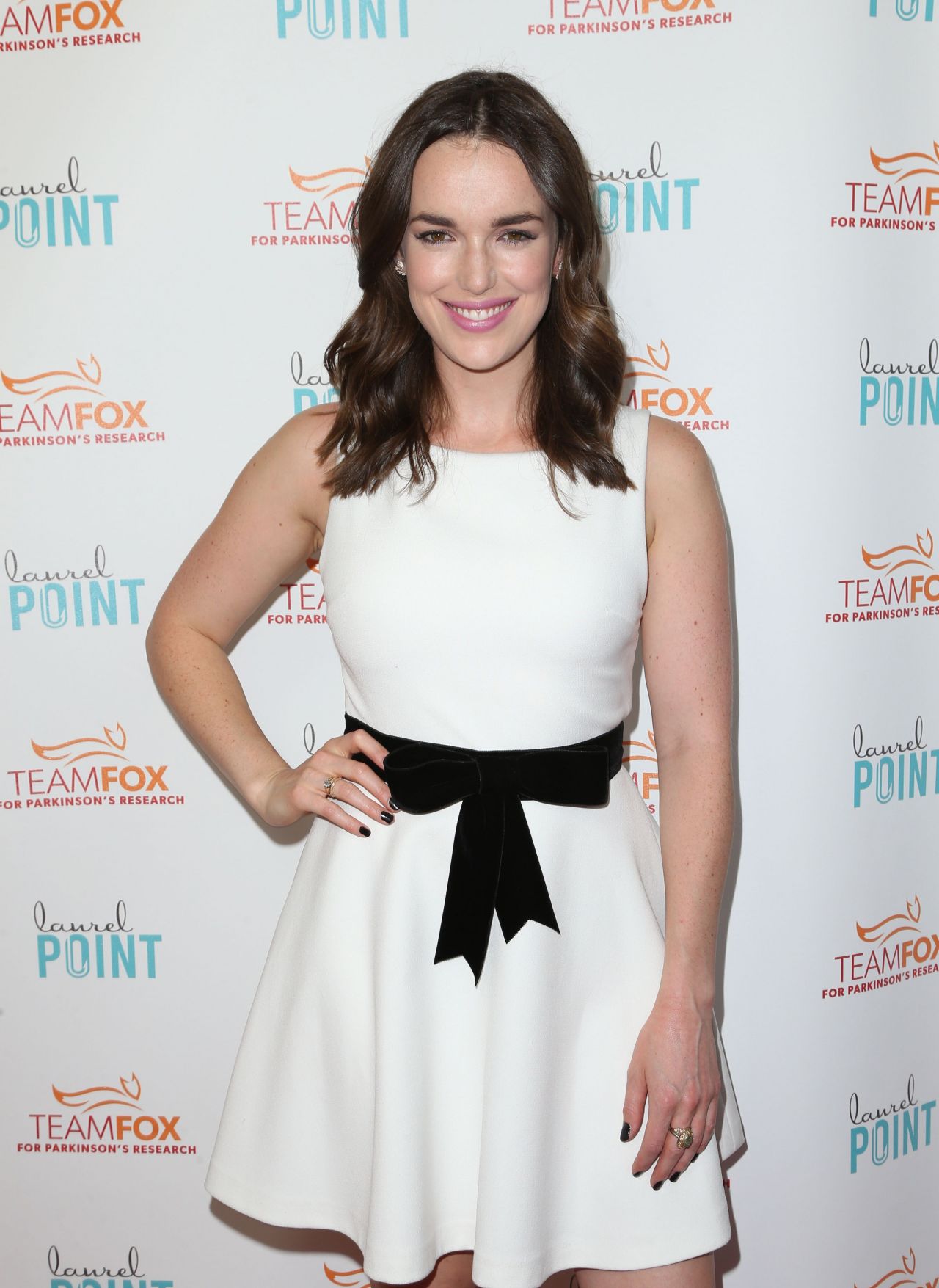 (Written by Girls Friday/Results By Lookout)
(Bazz Fight Club vs Girls Friday)
Intro:
Brenda Song and Elizabeth Henstridge meet tonight in a battle of top
40 fighters, will the experienced Brenda defeat the quickly learning
Elizabeth?
The American Brenda is 29 years old, 5'2 and holds a record of 21
wins, 15 by knockout and 25 defeats.
While the English Elizabeth is also 29 years old, 5'4 and holds a
record of 6 wins, all by knockout and 2 defeats in her short career.
The fighters spoke to the media in the build up with two different
personalities coming through in their interviews.
Brenda telling the press "Elizabeth is gaining traction in this
league, too bad I'm going to be the one to stop it then"
She adds "I have lost a few fights lately, but I'm the girl still to
fear in this division, one win and I have my opening to wreck this
division once again, only this time I think the title at the end will
make it a complete story"
Elizabeth on the other hand is less on trash talk and more sweet
approach "I have seen Brenda before on the cards we've both being on,
I have to admit it's slightly nerve wrecking fighting her but I have
started to learn to live in these situations now"
Smiling she adds "I feel like I've finally gotten some stream behind
me, I have been winning fights and feel like I've learned from each
opponent, so I'm in a good place"
Fight night, Brenda is out first with Angie Everhart as her coach, the
girls heading down to the ring with Song looking in top shape as she
wears a silver bikini and matching gloves.
Brenda smirking as she walks down the entrance ramp, while Angie seems
to spot Tess Valmore, scowls exchanged between those two over a
certain retirement article.
Entering the ring, Brenda lifts her fists to the crowd as she does a
lap of honour around the ring, only stopping when she reached her
corner, as Angie puts her through her warm up routine.
Out comes Elizabeth next, she has Lauren Berlingeri and Eva Carneiro
by her sides, she's wearing a simple black bikini and matching gloves
as she makes her way towards the ring.
Waving to her fan girls, she almost has a skip in her step as she
looks excited to test herself against a tough fighter like Song.
Climbing into the ring, she heads to her corner, getting into her
fighting mindset with the help of Lauren, all the smiles are gone as
she goes through the game plan in her head.
Asked to the ring centre, both girls head there and look each other up
and down before their eyes meet in a hard stare down.
Brenda getting to see that Elizabeth isn't just a friendly face, that
there is some fire behind those eyes, as they touch up their gloves,
they linger for a moment to work each other out.
The referee having to order both fighters to their corners and once
they are back and ready to go, he signals for the bell to begin 10
rounds of flyweight action.
Round 1:
Both girls are up on their toes, probing punches firing out at each
others guards with Elizabeth starting off the better down to her
height advantage.
Brenda starts moving her head so she can dodge the punches and get to
the inside, digging several shots to the body of Henstridge.
The English girl lands a right hook to turn Brenda's head to the side
to give her an opening, landing two more cross punches to drive her
opponent onto her heels.
Elizabeth taking control with long range punches pinning Song back
behind her guard, forcing her backwards.
Till Brenda shows a turn of speed to slip to the side of Elizabeth's
straight punch and comes to the inside to land two hooks to the body
of the Agents of Shield actress to cause her to gasp in pain.
But again Elizabeth manages to force Brenda back with a left hook to
the body and an uppercut that just misses but creates space between
the girls.
Elizabeth using the space to go back to her tactics of fighting at
range, landing two stiff straight punches through the guard.
Late in the round and Brenda manages to find her way inside again,
this time Elizabeth squares up and the girls let their hands go for
the final few seconds.
The bell rings and both fighters turn on their heels and jog back to
their corners, neither looking too worried yet as they had good
moments in the round.
Round 2:
Brenda seems to step up a gear, bobbing her head more to make
Elizabeth look silly as she misses and Song finds her way back at her
own range on the inside.
Once on the inside, Brenda let's her hands go to the body, trying to
cut the bigger fighter down as Elizabeth grimaces and retreats.
A straight to the nose of Brenda looks like it's going to stop her in
her tracks, but soon she ducks a right hook and comes back up with an
overhand right to turn Elizabeth's head around.
Keeping in tight, Brenda is doing looking strong as Elizabeth is the
one forced to cover up and take a beating back to the ropes.
Till Elizabeth is able to fight her way off the ropes, a right hook
turning Brenda's head and two more punches right into her lips makes
her back off and gives both fighters a moment to think through what to
do next.
It's not long till both fighters are trading up top, Brenda seeking to
get back in tight but Elizabeth is looking to keep that from happening
with not long left in the round.
She fails though as Brenda slips under a left cross and gets in a
right cross to the cheek of Elizabeth and a left to her ribs as the
bell rings to end the round.
Brenda again turns quickly and heads to her corner, Elizabeth nods her
respect behind her before she heads to her own corner.
Lauren in Elizabeth's corner tells her to be careful, knowing that
Brenda is someone you don't take lightly, while Angie gives Brenda
praise but warns her not to lose focus.
Round 3:
Out come both fighters with clear plans now, Elizabeth looking good at
first as her long range strikes find their target of Brenda's head.
But again a shoulder roll this time off Brenda and she steps in to
land a right and left cross to the chin of Elizabeth to knock her back
a few steps.
Elizabeth covering up as Brenda digs two more body shots in to
continue pressing Henstridge backwards, a confident look starting to
form on the smaller girls face.
A left jab sneaks through to Brenda's nose to remind her not to take
Elizabeth lightly, as she digs a straight through the guard of
Henstridge.
The fighters trade it out on the ropes with Elizabeth again able to
work her way off the ropes, landing a body shot in to force Brenda
back to the ring center.
But Brenda again drives to the inside, both fighters slugging it out
but it's Brenda who is landing the cleaner punches and Elizabeth has
to nudge her back with her left hand.
Elizabeth at range lands a right to the chin of Brenda to stun her
long enough to give her time to land two more straight punches that
cause Brenda's nose to start trickling blood.
The round heading to an end with Elizabeth starting to get some
momentum going but Brenda steps inside to land a left to her ribs.
Brenda ending the round strong with another left connecting but this
time to the chin of Elizabeth to push her back to her heels.
Both girls giving each other a quick loo at the bell, Brenda grinning
as she sees the redness of Elizabeth's cheeks, Elizabeth herself sees
the small trickle of blood running from the nostrils of the petite
Asian fighter, before they head back to their corners to be cleaned
up.
Round 4:
Brenda looking to control the action once more, but this time
Elizabeth seems to have learned to time her attacks better.
Watching Song try to duck what she thinks is a jab, Elizabeth shows
that it's a feint and instead quickly lands a right hook, followed by
a left to knock her opponent's head side to side and press her
backwards.
Brenda stuck fighting off her heels now as Elizabeth is now looking
much more aggressive with her movement's, slamming punch after punch
into the forearms of the littler fighter as she covers up and retreats
around the ring.
Not doing much damage till Elizabeth changes her tactics, first
measuring Brenda up with her jab, then she lands two alternating hooks
to the sides of her body to cause her to gasp.
Fighting through the pain, Brenda comes forwards into the gap between
the to land a hard straight punch and a left to the body.
Leading to the girls fighting in tight, Brenda looking relieved as
this is where she wants to be, digging away at the body of Henstridge,
who is grimacing with each shot.
Till Elizabeth again nudges her back with her shoulder this time to
create a gap between them, before landing a right hook to the temple
of Brenda.
Who blinks to clear her head and gets pressed onto the ropes, where
Elizabeth goes to work trying to finish this, but finding Brenda is
defending strongly and even lands some punches out of her guard.
The bell rings with the fighters relaxing for a moment, just looking
up at the crowd who are cheering both fighters before they head to
their corners.
Brenda's nose is starting to flow more freely now, while Elizabeth
rubs her body till she's told off by Lauren for showing her opponent
that she's hurting her.
Neither fighters looks too worried yet, though they are feeling sore,
they know either one of them could still win this as the action has
swung back and forth.
Round 5:
Out come both fighters quickly, Elizabeth digging away at the face of
Brenda early on with her reach, before Song slips onto the inside.
Both fighters start slugging it out in the classic flyweight style,
lots of short sharp punches being exchanged as the fighters are
looking to take control of the round.
An overhand right from Brenda makes Elizabeth stumble back and force
her onto the backfoot when she moves in to land two more punches to
her cheeks.
Elizabeth clinched up with Brenda, for the first real time in the
fight the free flowing action between the two fighters was subdued
somewhat, though Brenda was sneaking in some good punches with her
left hand to the kidney area of Henstridge.
The referee prying the girls apart and as Brenda tried to get back on
the front foot, her nose met a harsh looking right straight.
Now it was Elizabeth having success and Brenda suffering as this round
went back and forth, fitting that we are near the halfway point and
the fighters are still hard to separate for whose winning.
Brenda slips away from the flurry of punches Elizabeth tried to land
and both girls took a small breather as they circled and planned how
they could put pressure to win this on their opponent.
Both seemingly have a similar idea, stepping forwards to square up and
land, Elizabeth landing the better shots as they start, but soon
Brenda works her way in tight and starts backing her opponent up.
A hard right just under the chin of Brenda backs her up a step, giving
Elizabeth time to move to range and land a double jab.
The follow up right misses and the girls clash body to body and clinch
up again, this time both landing to the others kidneys as they grapple
around the ring.
Again the referee is called upon to pull them apart, which he is
successful but the girls plant their feet with seconds to go and go
back to scruffy brawling till the bell rings.
Both girls look at each other with a certain level of respect, seeing
how puffy their cheeks are and now both are bleeding, Elizabeth from a
cut lip, while Brenda's nose is looking worse.
Back to their corners head both fighters as they sit on their stools,
both sets of coaches working hard to fix their girl up to get them
ready to go again, the crowd loving this fight as they roar for both
warriors.
Round 6:
Elizabeth is stabbing out her jab, looking for a chance to get a real
power punch with her right soon, feeling she has it as she lands a
stiff jab, she throws a right hook that gets ducked and Brenda steps
in with a right hook of her own cracking Elizabeth to her chin.
Down goes the bigger fighter! Elizabeth on her behind looking stunned
as she blinks and Brenda raises her gloves up in the air as she moves
to a neutral corner.
The referee is counting Elizabeth out as she shakes her head and looks
over to her corner, who are telling her to stay down till the count
reaches 6 then wave for her to get up.
Doing as asked; she shoves herself to her feet and steely looks across
the ring at Brenda, who in return bangs her gloves together.
Checked over by the referee, he deems that Elizabeth is healthy enough
to continue as he waves the fight back on and Brenda is looking to
finish this.
Elizabeth covering up as Brenda comes straight for her, rifling shots
around her guard to the body to try and pry it open.
The English fighter groans out in pain as she's being driven back, but
she manages to shove Brenda back to create space.
Brenda not wanting Elizabeth to have a chance to breath comes back
quickly but steps into a desperation uppercut that almost take her
legs out from under her.
The fighters nearly fall into a clinch, but Elizabeth nudges Brenda
off of her to land a right hook that puts Song down to her side!
Elizabeth heads to a neutral corner as the referee checks over Brenda,
whose stirring so he begins his count as Angie in the Bazz corner is
shouting for her to get up!
The referee reaches 5 as Brenda starts to move towards the ropes,
crawling the short distance, then at 7 she grabs the ropes and tries
to pull herself up.
But she's too dazed and as she tries; her arms slip off and she falls
back down to her front and the referee finishes reaches the count of
10 and the fight is over!
Winner: Elizabeth Henstridge KO Round 6
After:
Another tough win on the books for Elizabeth as she leans back in the
corner and shuts her eyes as the pain hits her not the adrenaline has
stopped powering her.
Brenda meanwhile is helped to sit up by her coach Angie, who tells her
"you were just unlucky tonight, you had her on the ropes"
Soon after Lauren has taken Elizabeth's gloves off and gumshield out,
the victor helps over to the beaten fighter to show respect.
Elizabeth helps Brenda up and both fighters embrace, Henstridge says
"thank you for the awesome fight, you are an amazing fighter"
Brenda replies "well you are not bad yourself, though I think I can
take you next time" with both girls facing each other and smiling at
each other.
Elizabeth nodding and replying "anytime you want that next time, I'm
game" and both fighters bump fists to a loud cheer.
Their coaches having to help them somewhat to the ring centre for the
final result to be announced, Elizabeth looking proud as she raises
her hands into the air and says "thank you" to all those cheering her.
There's one final nod between the fighters as Brenda gives Elizabeth
her time to celebrate the win, heading out the ring with her fans near
the ramp telling Song that they love her, getting a big smile from
her, though she'd have preferred a victory tonight.
Elizabeth bows to each side of the ring, to show her thanks to the
crowd before she herself leaves the ring with Lauren and Eva.
Later the winner tells the press "I'm learning the craft well I think
and you have to learn quickly in this division ad I mean there are
something like 30 fighters who all could be a champion in this
division"
Adding "I honestly think Brenda is one of those, so this win meant so
much to me, the hard work continues soon and here's hoping I can keep
my fans, friends and family all happy by keep winning" before heading
to her stable locker room.