Post by Lookout! Boxing on May 26, 2017 18:58:29 GMT -6
New Blood Lightweight Tournament Final
Taylor Momsen versus Courtney Tailor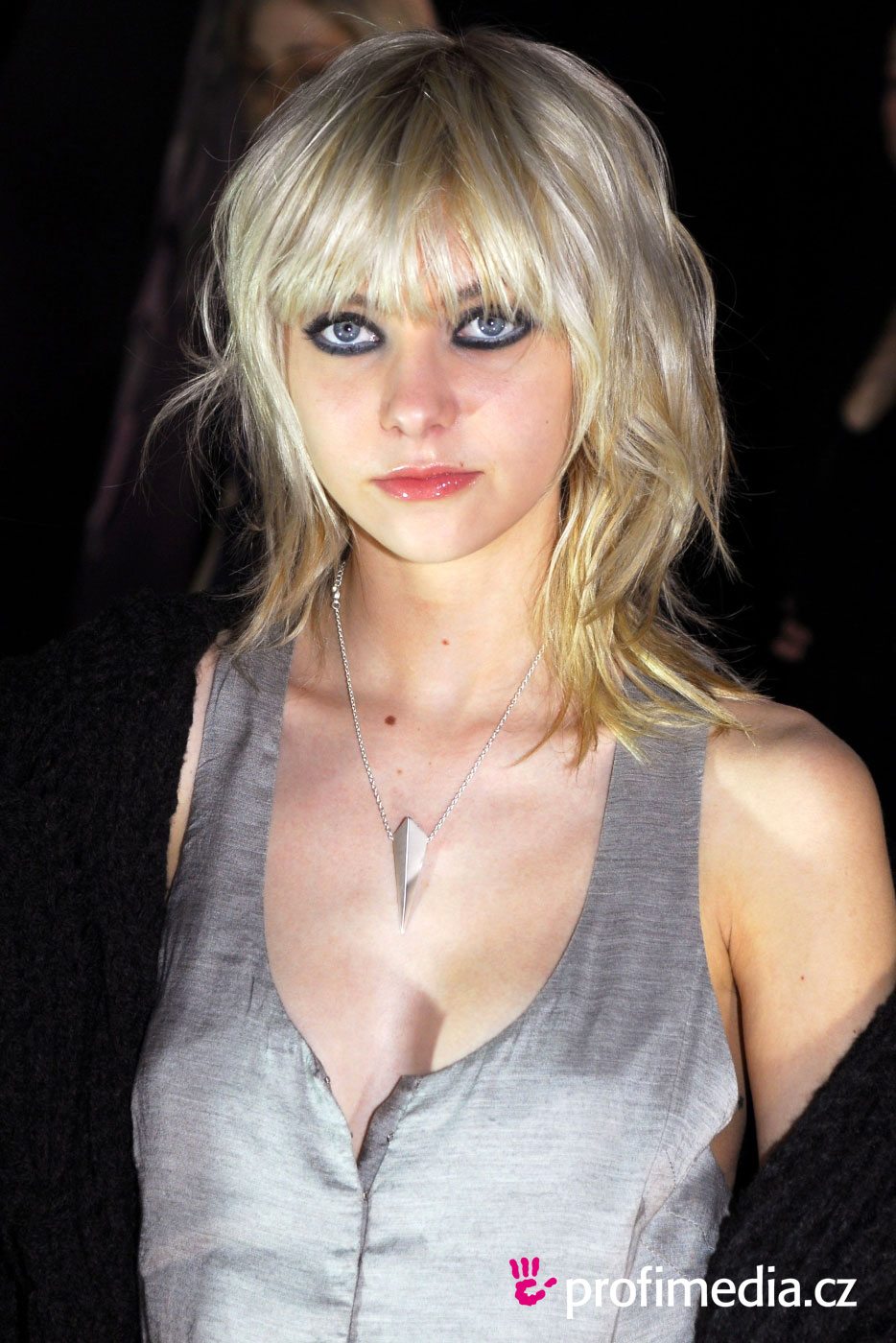 Vs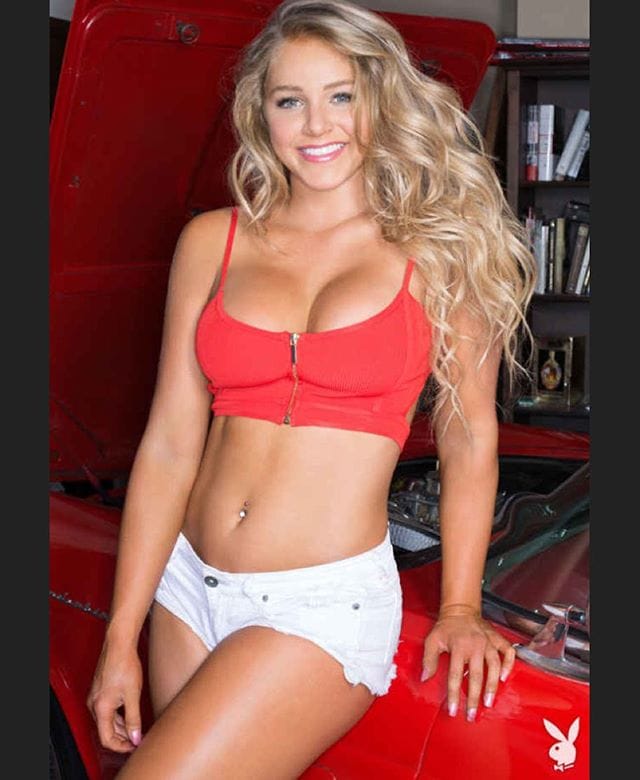 (Written by Girls Friday/Results by Lookout!)
(Free Agent vs Free Agent)
Intro:
The New Blood lightweight tournament final sees singer Taylor Momsen
fight model and Actress Courtney Tailor for the right to be named the
second champion.
The 23 year old lead singer of The Pretty Reckless Taylor beat
Hermione Corfield in 6 rounds to book her place here.
While bikini model and Boyhood star Courtney Tailor beat rival model
Sandra Kubicka in 5 rounds to earn her spot.
Both fighters have been in the sponsored gym training like their lives
depend on a win here, both girls know a win here could give them the
spotlight they need for bigger fights or even getting signed to a
stable.
Before the fight, the girls meet up at the press conference, going
nose to nose, scowling at each other with real fury behind those eyes.
The girls disengage to head to their tables, but clearly they want to
just get to the fight.
Taylor stands up first, talking to the press "this is it, the hard
work I've done these past few months is finally going to come with
that crown on my head"
Looking at Courtney, she tells her "I remember you telling me I'd
regret winning the fight against Hermione, the truth is that after I
f*** you up, you'll be wanting to keep that big mouth of yours shut!"
Courtney stands up, her eyes seem glued to her rivals as she tells her
"why don't you just you bytch before I hurt you in that ring!" Getting
straight to the point it seems.
Before she states "I have been perfecting my body for the past few
years, this isn't something you create in a month or two like your
scrawny body"
Flexing her arms as she finishes saying it, before she finishes her
statement by saying "I'm going to win this tournament and prove that
this lightweight division needs to be afraid of my talents"
Both girls get up for the final face down, this time though there's a
shoving match as the girls tell each other how much they are going to
enjoy putting the other underfoot after they kick their ass.
The girls are separated by the tournament organisers, with the
fighters trying to lunge at each and security has to be involved to
pull the girls off the stage.
Fight night, out comes Taylor first with her coach behind her, no
theatrical entrance tonight, just down to business for her as she
marches to the ring.
Taylor is wearing a black one piece swimsuit, matching gloves and her
blonde hair is put up into a ponytail.
Climbing into the ring to a loud cheer, she pumps her fist to the
crowd and looks ready for this as she jogs to her corner.
But now it is Courtney's entrance, the slightly younger blonde is
flexing her arms as her coach smiles at the side of her, then she
begins her own march to the ring.
She is wearing a navy blue one piece swimsuit, matching coloured
gloves and her hair has been braided for this contest.
Climbing into the ring, she waves for the crowd to stand and cheer,
before staring hard at Taylor, who is equally unhappy to see her rival
across the ring from her.
Coming nose to nose, special guest referee Heather Graham has to watch
carefully that things don't explode between these two stunning women.
Insults are being exchanged as Heather finishes up her instructions,
then asks for a glove touch, there's a loud bang as they bash them
together with no love behind that touch.
After they jog back to their corners, the fighters look ready to go,
so Heather signals for the bell to begin 10 rounds of lightweight
boxing action.
Round 1:
Off we go; both girls circle each other and start off with probing
punches, the fighters coming in closer and as they get in tight they
begin to let their fists go.
Courtney showing she has the power advantage, driving forwards with
thudding body shots as Taylor grunts and is on the back foot.
The girls are fighting hard as Taylor seems to be trying to match
aggression with her opponent, the action isn't for purists up to now.
Courtney lands a right cross to the chin of Taylor to cause her to
cover up, the model keeping in close, forcing Momsen onto her heels.
A two punch combo to the body of Taylor, who fires back with a
straight to the lips of Courtney.
Taylor starts to move on her toes now, realising what she needs to do,
problem is she takes a straight through her guard and a follow up left
hook to put her on the defensive once more.
Courtney concentrating on the body of her opponent, head down and
fists flying to the sides of the body of Momsen.
She gets Taylor near the ropes, but misses with a right hook as the
singer slips under and lands an overhand right to turn Courtney's head
to the side.
With not long left in the round, Taylor has the best part of the round
with three punches straight into the face of her face, knocking her
back a step.
The girls fall back in tight till the bell, where Heather is quick to
nudge the fighters apart, pointing at each girls corners as she orders
them to get back.
Jogging to their corners, both fighters listening intently to their
coaches, this is everything for these women.
Round 2:
Both fighters come out quickly, Taylor though has learned not to go
straight for Courtney, instead she is up on her toes, jabbing at her
opponent; annoying her as she keeps moving.
Courtney tightened her guard, letting the jab hit her forearms as the
two go from all action to a more measured approach.
Though Courtney is still hunting down her slightly older opponent, she
starts to let her hands go more as she finds herself getting annoyed
with getting stuck behind her guard.
She lands a right hook to the body of Taylor, but gets caught by a jab
and a right cross to turn her head.
Momsen then lands an uppercut that puts Courtney onto her heels and
suddenly she's being caught by pounding punches that put her onto the
ropes.
But she shows that she isn't going to hold back; coming back at
Taylor, the girls firing straight punches at each others faces.
Courtney starting to knock Taylor back, she's almost licking her lips
as she senses she's opened up her opponent and now has her chance.
Then that changes, Courtney going to land a left hook that Taylor
ducks under and lands an overhand hand that puts Courtney down to her
knees!
Taylor quickly jogging to a neutral corner as the referee begins to
count, Heather does start counting as Courtney stares up at her with
eyes full of anger.
She milks the count as she suffered a flash knockdown, Taylor waiting;
partly urging her to get up so she can finish her off.
Up at 8, Courtney shows she's OK to Heather and the action kicks off
again with the model keeping her guard up, slightly worried in the
back of her head of being caught again.
Taylor hunting her down, using her jab to measure up her attack, then
pounding her right to the body of Courtney.
It's not long till the bell rings to end the round with Taylor looking
excited by the events of the round, bumping her fist with her coach
and giving Courtney a deathly stare.
Courtney shaking her head to her coach, telling him "that lucky bytch"
sitting down and ignoring her opponent, maybe a true sign of where her
head is after the knockdown.
Round 3:
Courtney looks apprehensive as she heads out, Taylor coming across the
ring quickly; looking to end this fight as soon as she can.
A jab smacking into the forearms of Courtney, starting to redden them
up as she keeps her opponent on the back foot.
Then she finds a gap to slip her fist through, knocking Courtney's
head back and her back a few steps to the delight of her fans.
Courtney though seems to have found a switch inside to make herself
fight harder, she parries a right from Taylor and steps up the centre
to land two straight punches to the nose of Taylor.
Momsen starting to realise that she is getting too cocky as Courtney
adds a right over the guard to turn her head, forcing her backwards
around the ring.
Then Taylor surprises Courtney by slipping under a right and digging
three punches to the abs of the younger fighter.
Taylor not rushing to get in too close, knowing she still hasn't taken
the fight out of Courtney yet, so she changes her target, making
Courtney miss and digging her punches to the body.
Looking strong again, Taylor relaxes her shoulders as she let's her
fists do her talking with the round heading to it's conclusion.
But before it does end, she leaves her left down a little too low and
as she misses with a right, Courtney cracks Taylor to her eye with a
right of her own.
Taylor cries out in pain and Courtney begins to land up top to knock
the singers head back, blood starting to run from the bottom lip of
Momsen.
The bell rings to end the round, Heather risking getting hit to nudge
Courtney back as she was about to land another punch.
The girls glare at each other, Heather nudge both back, looking to
restore order as Taylor accuses Courtney of trying to cheat.
Coaches have to pull their fighters back to their corners, sitting
them down and calming them down as they clean them up.
Round 4:
Taylor looks to work Courtney on the outside, moving around her as she
continues to look the quicker with her footwork.
But Courtney looks more focused now and times a right from Taylor,
parrying it and snapping her own uppercut under the chin of Taylor.
Covering up after she stumbles a few steps; Taylor has to keep moving
backwards, Courtney on the attack quickly.
Pounding away to the body of Taylor, who is gasping as air is being
driven out of her body.
A right cross knocks Taylor into a corner and now she's the one who
has to try and fight her way out, the girls slugging it out.
But it's Courtney who is in the better position to work from, smacking
her right into the bloody lips of her opponent, making her wince in
pain.
Taylor having to force the fighters to clinch, blinking to clear her
head as Courtney whispers into her ear, clearly nothing respectful
being said.
Heather tries to separate the girls, as she gets them apart; Courtney
shoves Taylor in the chest against the corner she was pinned in.
The referee lays down the law, shouting at Courtney to keep things
clean, Courtney nodding but her eyes are full of rage at what she sees
as Heather getting in her way.
Meanwhile Taylor has moved out the corner to open space and as the
fight is ordered to continue, Courtney gets lax as she let's her
temper control her.
Taylor ducking several punches, before she lands an overhand right and
adds a straight to the nose of Courtney, backing her up a few steps.
The round ends with the girls trading stiff single punches over each
others guards, Heather getting between the girls; not wanting both a
chance at keep going after the bell.
Both girls don't waste time with Heather, just jogging back to their
corner, both girls are showing the marks of war, Taylor wincing as her
coach cleans her lips up again.
Round 5:
The fighters come to the ring centre, starting off this round with
straight like punches as they are looking for a chance to hurt each
other badly.
Courtney as she has shown through the fight, is the first one to add
two and three punches up top that Taylor just about gets out the way
of.
But it's the model on the attack quickly, digging two punches to the
abs of Taylor, forcing her to keep backing up.
But as Taylor is about to be pressed to the ropes, she slips out the
right side of Courtney, landing a right hook as her opponent turns
around.
Taylor starting to land shots that bloody the nose of Courtney, blood
running from her nostrils as she pushes her opponent onto the back
foot.
Courtney covering up as best she can, Taylor moving her punches to the
body, now making Taylor gasp in pain.
As she tries to land an overhand right once more, Courtney leans her
head out the way, before counter punching with a right straight down
the center.
Both fighters falling in tight, Taylor looking frustrated and
grimacing as Courtney is eating away at her body, she can only try to
make the work rate of the fit model.
As she is on the back foot, she clinches up with Courtney, that
doesn't look good agree pundits at ringside, but after Heather
separates the fighters, it is clear that she wanted the enforced
separation.
Working around Courtney again as the charging model is getting hit in
her nose, making her groan out in pain as her head is knocked back.
As she tries to work forwards, Courtney catches her with a left cross
to shove her back, leading to more back and forth action between the
two fighters.
The round ends with both girls almost wanting to shake their heads at
each other, angry that the other won't go down, before they go back to
their corners.
Round 6:
There seems to be some desperation coming through from each fighter,
more lunging punches to start the round.
It's Taylor who starts off strongly, digging her punches through the
guard of Courtney to her nose, more blood flowing freely out of her
nostrils.
Courtney covering up more as she is finding herself being driven back,
moving more quickly backwards then she has through the fight.
Then she catches Taylor with a counter right as she leans out the way
of a jab, then adds two more shots to the bloody lips.
Both fighters really hurting each other, as they stand and trade,
Taylor getting a few good punches in to finally look like she's going
to win an exchange.
Courtney retreating from a tight exchange for the first time, Taylor's
eyes light up as she keeps coming forwards.
But Taylor gets caught out of seemingly no where with a right hook to
her cheek, down to all fours goes Momsen and the crowd stand up
stunned.
Replays show that Taylor had tried to land a straight punch and
Courtney had moved her head out the way and stepped in to land her
hook.
Heather begins her count as Taylor waits till 4 before shoving herself
up to kneel, shaking her head to clear it of cobwebs.
She beats the count at 8 and holds her gloves up to show she can
continue, though she doesn't quite look as good as she's trying to
make out.
The fight continues with Taylor soon enough pinned behind her guard on
the ropes, Courtney throwing punch after punch as she tries to end the
fight now.
The bell rings to end the round before she can, looking up at the
ceiling; Courtney wants to scream but her coach quickly us out to calm
her down.
Taylor looking relieved, shoving her way off the ropes and back to her
corner, she tells her coach that she is OK, he doesn't look like he
totally believes her either, though he knows he needs to do his job
and get her back into the fight.
Round 7:
Courtney looks to come on to get Taylor onto a set of ropes or the
corner, but Momsen is on the move, fighting off the back foot.
A few straight punches catch Courtney seems to ward off the aggressive
model, Taylor looking a bit more relaxed as a right cross lands.
But it's not long till Courtney finds the open space she wanted in
Taylor's guard, landing a straight punches to knock the singer back.
Taylor not looking to get stuck into a close fire exchange, instead
both fighters trade at midrange as Momsen is the one retreating.
Courtney manages to land a left hook to knock Taylor onto the ropes,
stepping in so she can go to work, she screams out in frustration this
time as Taylor clinches up desperately to escape punishment.
Heather pulls the girls apart, Courtney quick to get back on the
attack, lands a straight punch to open a cut onto the nose of Taylor.
Taylor wincing as she is getting hit too cleanly now and is being
pressed backwards onto her heels, her supporters trying to help her
rally but it looks a lost cause.
Though as the round is about to end, she manages to land a two punch
combo to create some space between the fighters.
The bell rings as Taylor looks to try to make inroads into winning
this fight, neither fighter looks great as they look at each other.
Both are bleeding, both have puffy cheeks and they are tiring somewhat
as this is the longest fight in their short careers.
Their coaches have their work cut out as both fighters slump to their
stools, though it's Courtney who shoves herself back up to a more
straight sitting position to show she isn't as badly hurt as Taylor,
something not lost on the pundits at ringside, who are making feverish
notes on this brutal back and forth contest.
Round 8:
Not as quickly as before but the fighters still try to come out with
as much gusto as they can manage, trading punches straight down the
middle of each others guard.
But it's Taylor who makes the first mistake this round, trying to make
something happen for her, she goes for a right hook that just about
misses and gets caught with a left over the top to turn her head.
Taylor's legs start shaking as Courtney slams punch after punch into
her unprotected face to drive her back, eyes almost rolling into the
back of her head.
Heather doesn't get a chance to step in to stop the fight, Courtney
does it herself with a thunderous right hook that cracks Taylor right
on her chin and down she goes like a sack of spuds.
Kneeling down to check on Taylor, Heather waves the fight is over as
the singer is knocked out on her back!
Winner: Courtney Tailor KO Round 8
After:
Forgetting the pain and tiredness for a moment, Courtney climbs to the
middle rope of the corner she's standing in, raising her fists into
the air as the crowd start and give her a massive round of applause
and a loud cheer.
While Taylor is being checked over, the doctor asking for a stretcher
as she will be napping for awhile, quickly medics rush in with said
stretcher to load the defeated fighter onto.
Courtney whether she wanted to show it or not, does have a look of
respect on her face as she looks over Taylor, not saying anything as
she watches her leave the ring, just glad inside that the fight is
over.
Soon she heads to her corner to get cleaned up, her gloves taken off
and her coach tells her how proud he is of her for winning this
tournament.
Heather goes over to check on her and tell her that the award ceremony
will be starting soon, Courtney surprises Heather by hugging her, the
two blondes embrace as Heather congratulates the winner.
Then the girls head to the ring centre where the organisers like
Melanie Sykes are waiting for Courtney, who stands proudly in the
centre looking around at the crowd who are chanting her name.
First comes the trophy, Melanie handing it to Courtney, before the
winner bows so the tiara can be placed onto her head by Heather.
Courtney tearing up as confetti drops into the ring, she's now the
second ever New Blood lightweight champion, joining Kendall Jenner in
the history books.
She does a lap of honour, holding the trophy above her head as she has
tears of joy running down her cheek, the big question of all the
winners of these events is how far will they do after the tournament?
Judging by the crowd reaction, they think Courtney can be a big star,
though she'll have the eyes of the world on her now and several
managers eyeing her up for their stable and for fights.